Earlier this year, Silver Sprocket — the San Francisco indie publisher, zine maker, art gallery and artists' collective — closed its first brick-and-mortar establishment in the Upper Haight for a move to the Mission. 
The shop reopened under the same Valencia Street roof as 1-2-3-4 Go! Records. "We're splitting it 50-50 down the middle, like a '90s sitcom," founder Avi Ehrlich told Hoodline at the time.
But now, 1-2-3-4 Go! is pulling out. The record shop announced this week that it would be closing its Mission location, due to business lost during the COVID-19 closure. It will consolidate operations to its Oakland location (420 40th St.)
"Given the uncertain direction of the pandemic and the heavy revenue losses we've sustained over the last five months, there just isn't a way forward in the city," owner Steve Stevenson wrote on social media.
Since his primary business is now fulfilling online orders from Oakland, where he also resides, sticking with the East Bay location also made more sense.
1-2-3-4 Go! first came to Valencia Street through another 50-50 partnership, with Lost Weekend Video. The pair joined forces in 2015, but a year later, Lost Weekend moved to the lobby of the Alamo Drafthouse movie theater. 
Threatened with the loss of its space, 1-2-3-4 Go! got lucky: the clothing store next door closed, and it was able to take over. 
Ehrlich said it's "exciting and terrifying" for Silver Sprocket to be in the same position. Its lease on the Valencia Street store is currently set to run through next spring.
Undertaken before the COVID-19 pandemic, the move was made with an eye towards having a foot in a neighborhood more aligned with what Silver Sprocket is trying to do. Ehrlich is hopeful about the opportunity.
"It's a dream," Ehrlich said. "I wish it wasn't under these circumstances, but getting to have the store of my dreams across the street from my house is awesome."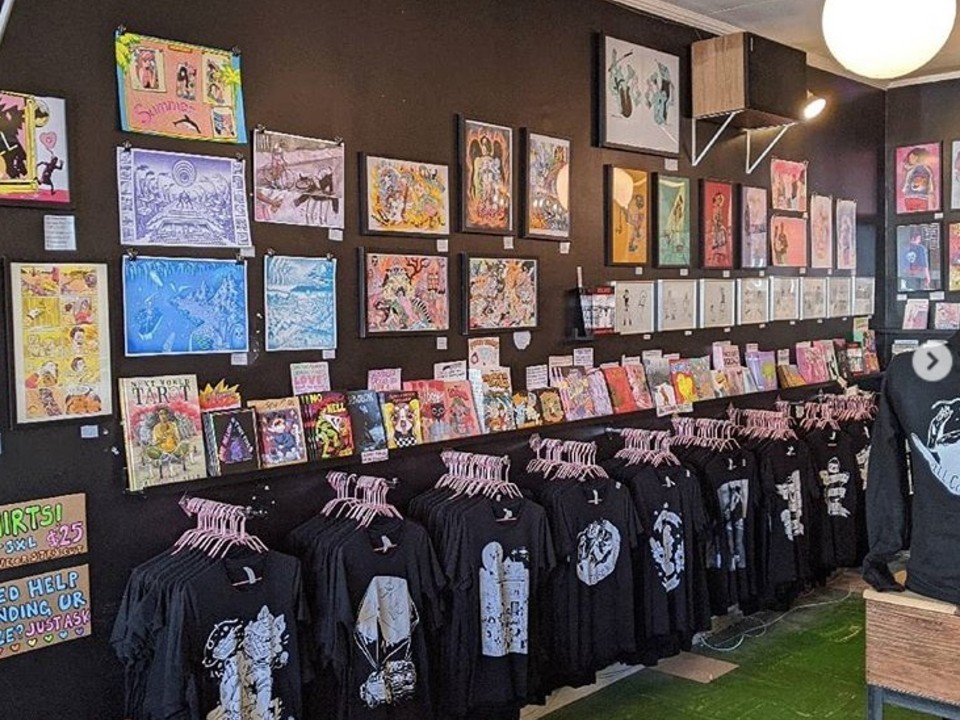 Silver Sprocket has been experimenting with opening the shop to customers for the past two weekends, letting people inside between noon and 6 p.m. on Saturday and Sunday with staff consent.
"We're spreading out better," Ehrlich said. "We've rearranged the shop, spaced out better; we have open windows, sanitizer."
The shop is currently featuring a gallery show with work by Liz Suburbia, which was originally slated for its grand opening party in March. 
"We're obviously not doing a big party anymore," Ehrlich said, "but people can come by and check it out at their own pace."