The Bay Area's shelter-in-place order has brought countless events usually held as in-person gatherings online. We're aiming to support local businesses in San Francisco and Oakland by highlighting five of these events each day.
Got a suggestion for an online event based in SF or Oakland? Email our events reporter, Teresa Hammerl. 
---
Here's your San Francisco online event calendar for Wednesday, August 26. Join a kids' storytime session about the moon, learn how to help a senior write their memoirs, or get free legal advice.
Storytime Science for Kids: The Moon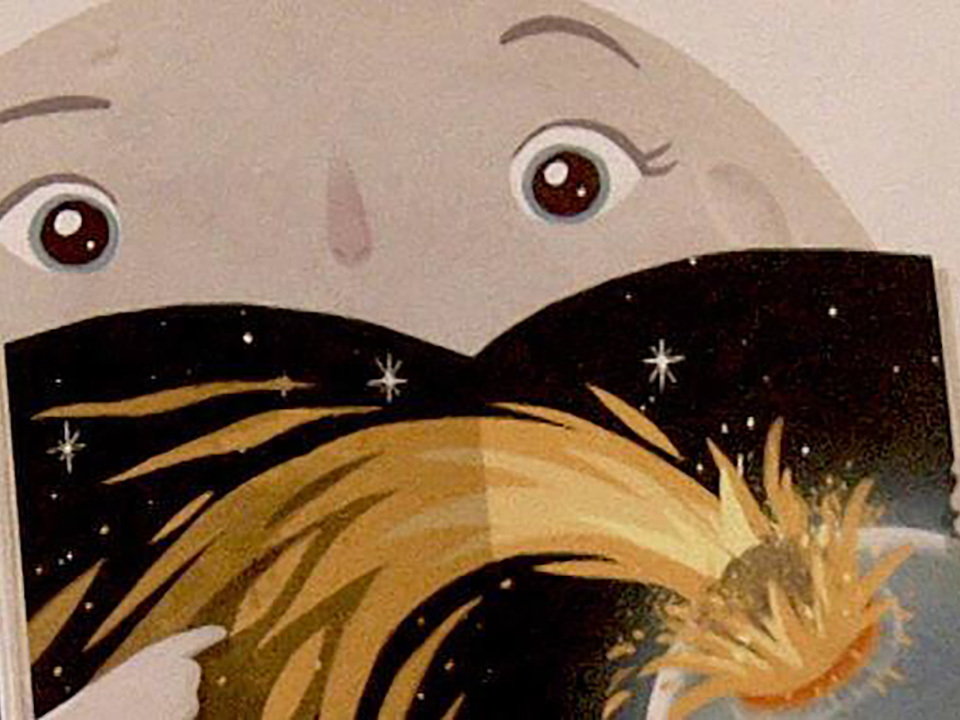 Kids and parents can join Exploratorium staffer Vivian Altmann for a science-centric storytime, as she reads "Moon! Earth's Best Friend," by Stacy McAnulty and Stevie Lewis. The book explains the relationship between the two "besties" in a way that kids can understand. 
After the reading, Altmann will teach kids how to make their own Earth-and-moon spinning top. You'll need a CD, a marble, a small round bead, and a hot glue dispenser and stick.
When: Wednesday, August 26, 1 p.m.
How to join: Via YouTube
Price: Free
Legal Education Clinic with Open Door Legal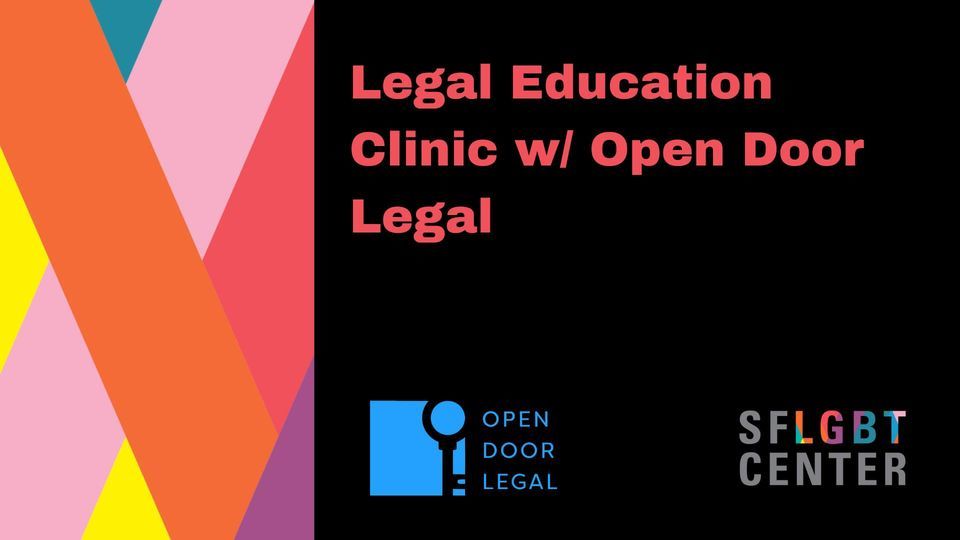 Curious about the legal ins-and-outs of unemployment benefits, SF's eviction moratorium or asserting your rights during a protest? Join the SF LGBT Center and nonprofit Open Door Legal for a talk about all of these pressing issues, along with a Q&A. Those currently in a sticky COVID-19-related legal situation will be given the opportunity to follow up for help after the clinic.
When: Wednesday, August 26, 2 p.m.
How to join: Via Eventbrite
Price: Free
SF Senior Beat Conversations: Intergenerational Connections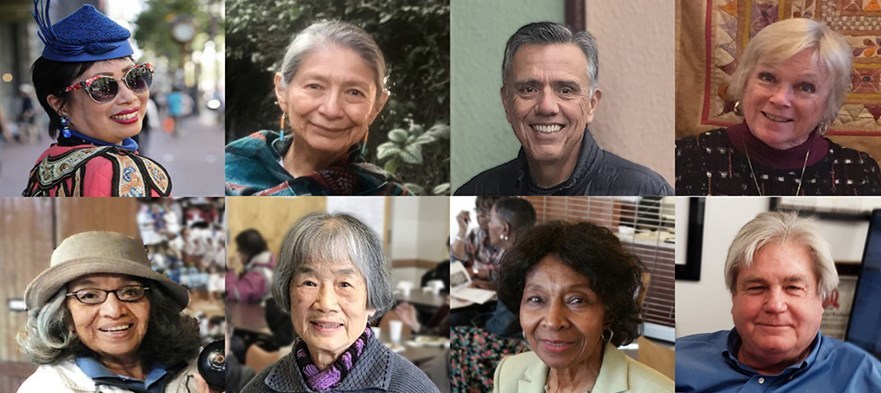 Curious about how you can support SF's senior community in these troubled times? Join this talk with Brittany Bare, founder of nonprofit My Life, My Stories. Bare's organization pairs young volunteers with elderly San Franciscans, who work together to create mini-memoirs about the seniors' life experiences. The nonprofit also hosts intergenerational social events, which have gone digital during the pandemic.
When: Wednesday, August 26, 2:30 p.m.
How to join: Via Community Living Campaign
Price: Free
Suffrage 100: A Centennial Celebration on Zoom
This year marks the 100th anniversary of the ratification of the 19th Amendment, which secured women's right to vote in the U.S. To honor the occasion, a group of female politicians and activists — including Congresswoman Jackie Speier, California Lt. Governor Eleni Kounalakis and Alameda County Supervisor Wilma Chan — will discuss their inspirations and aspirations, and how women can lead our country and preserve democratic values.
When: Wednesday, August 26, 5 p.m.
How to join: Via Eventbrite
Price: Free
Congestion Pricing Town Hall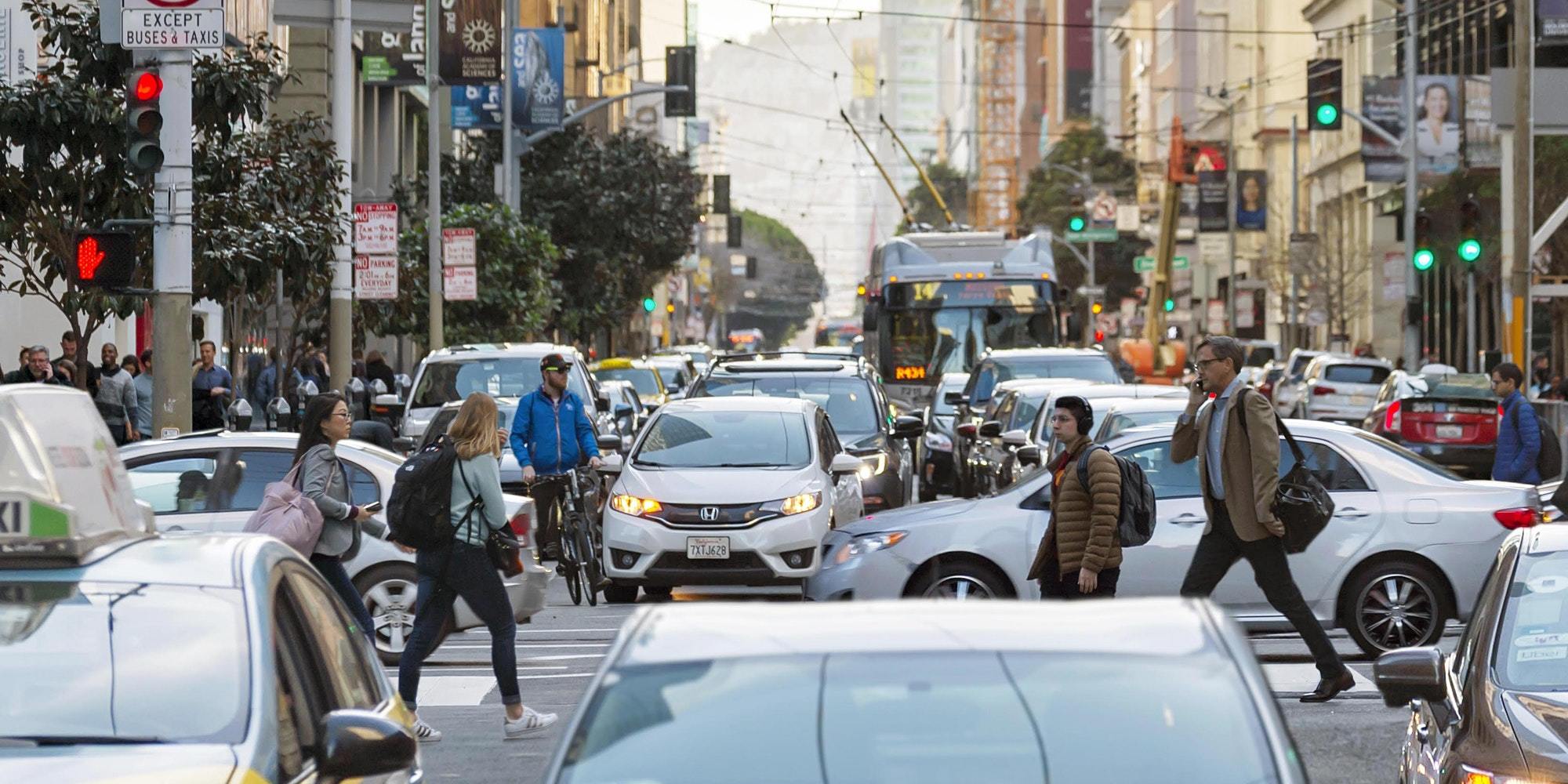 Congestion pricing — charging a fee to drive in a dense downtown area — has been implemented in cities like London, Stockholm and Singapore. Now, San Francisco is exploring how such a policy could keep traffic moving, promote better street safety and cleaner air, and fund transit for marginalized communities. Join this town hall to learn more about the effort, and share your thoughts on how it could best benefit San Franciscans. 
When: Wednesday, August 26, 6 p.m.
How to join: Via Eventbrite
Price: Free