After months of dire news about retail and business in the Upper Haight, this week's report brings a handful of bright spots for three anchor businesses in the neighborhood.
Berner's on Haight, 1685 Haight Street
We confirmed this week that the newly painted storefront of the space neighboring Berner's On Haight, the Upper Haight's first and (currently) only cannabis dispensary, does indeed indicate plans for an expansion.
A representative from the shop said they plan to expand into the space (most recently occupied by Silver Sprocket, which departed to Valencia Street earlier this year), with plans to establish a smoking lounge for customers to enjoy their purchases.
In other cannabis-related news, as announced earlier this summer the team behind Free Gold Watch continues to move ahead with plans to open a recreational cannabis dispensary on Stanyan, next to the Kezar Pub.
Amoeba Music, 1855 Haight Street
Months after the city permitted retail stores to reopen to limited browsing with COVID-19 related safety precautions, Amoeba Music remains closed, worrying some longtime fans about its future.
While the store remains open for online orders and is staffed to fill those orders, a phone message at the store says the the store will remain closed to customers until it's deemed safe to do otherwise.
One staff member we spoke to said there was talk of possibly reopening some time in September, but no exact date is set.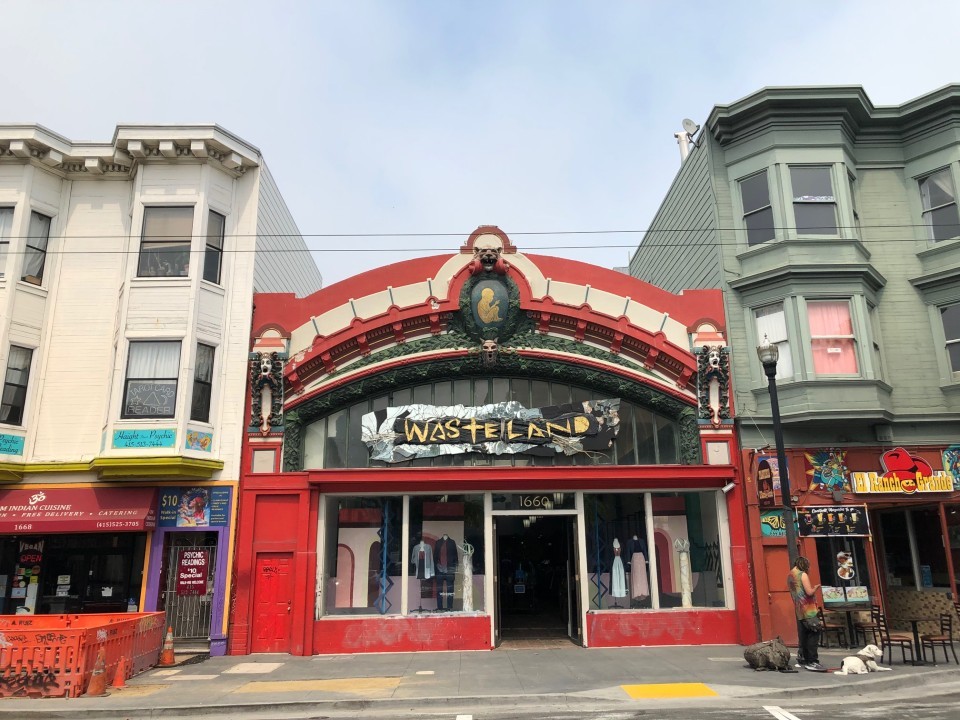 Wasteland, 1660 Haight Street
Early last week, doors reopened at Wasteland, one of the neighborhood's most prominent vintage clothing retailers and one of the latest to reopen.
Wasteland is open daily from 11-6 for shopping, but the buying desk remains closed to trade-ins and drop-offs.
---
Thanks to tipster Denny G. See something interesting while you're out and about? Text Hoodline and we'll try to find out what's going on: (415) 200-3233.