With the air clear after weeks of wildfire smoke, at least for the time being, there's a brand new destination for neighbors of the Upper Haight looking to get outdoors — after years of planning, $5.5 million and months of construction, the San Francisco Recreation and Park Department has finally unveiled their work improving the Stanyan Street entrance to Golden Gate Park.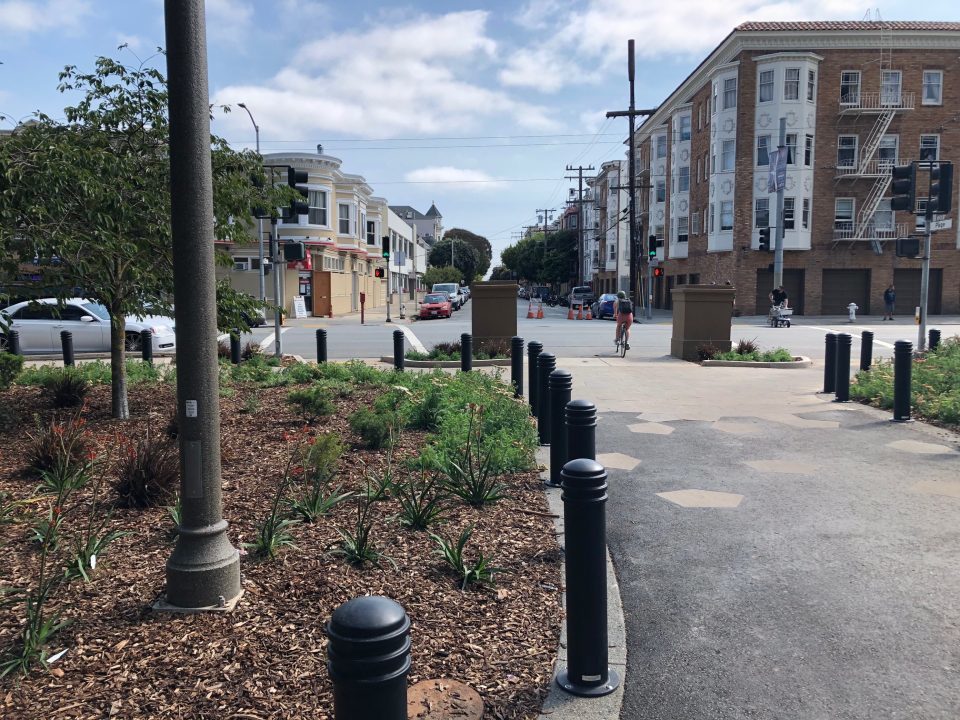 The key east-facing entrance, a historic primary entrance to Golden Gate Park, spills directly into Haight Street and allows nearby residential and commercial foot traffic to flow into the area around Alvord Lake, Kezar Stadium and Robin Williams Meadow.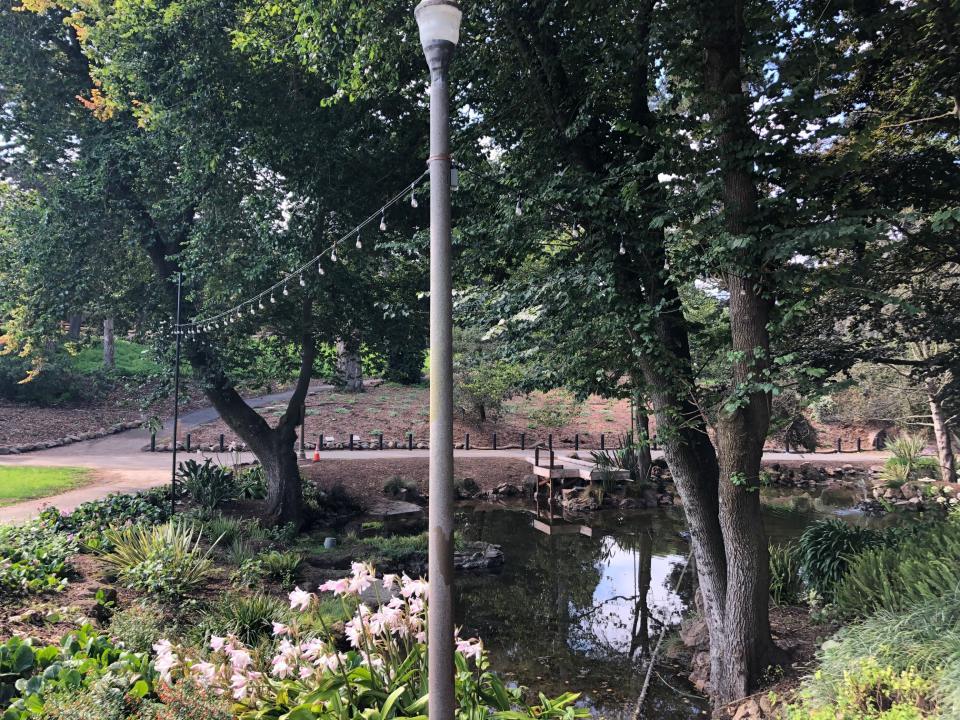 Work in the area focused on re-paved walkways, a new sidewalk for pedestrians along Stanyan, traffic barriers, redesigned flower beds, a completely restored Oak Woodlands area where Stanyan and Waller meet inside the park, and added gravel pétanque alleys to the area around the former park maintenance shed. Strings of patio lights now hang above Alvord Lake and around the pétanque courts.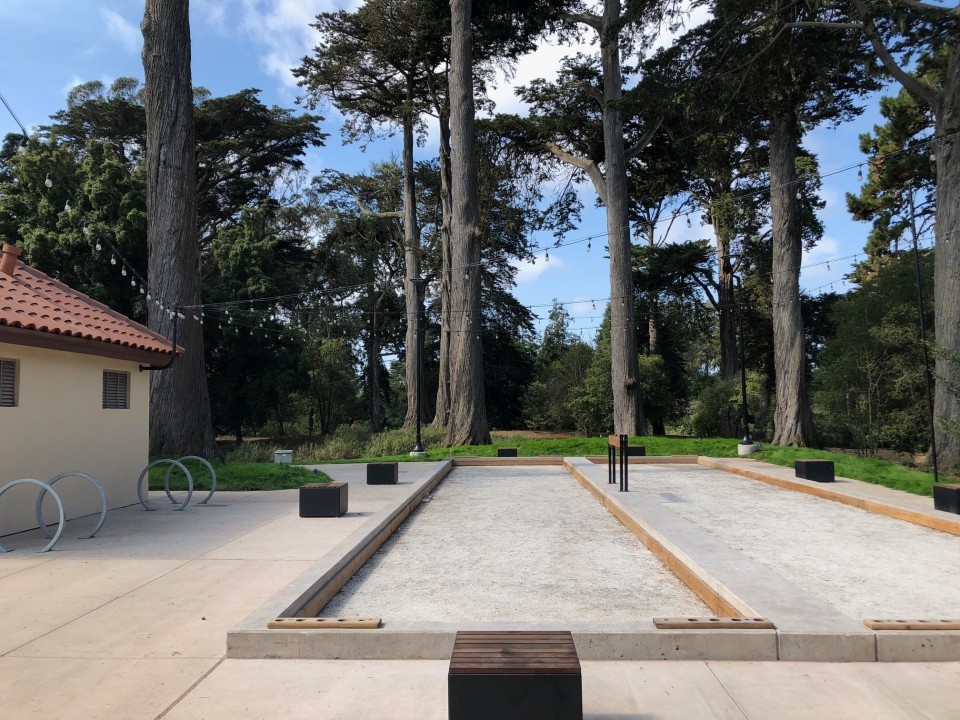 The shed itself, which dates back to the early half of the 20th century, is currently undergoing remodeling for use as a concession and coffee kiosk operated by nearby Flywheel Coffee, the family-owned roastery whose cafe faces the park immediately across the street.
An owner of Flywheel, who was moving an espresso machine into the soon-to-be concession kiosk earlier this morning, said they were told to expect to be able to open for business in the park by the end of September.
Rec & Park spokesperson Tamara Aparton said the remaining finishing touches, once Flywheel is installed, will include repaving some pathways for ADA compliance and installing an interactive exhibition designed and planned by the Exploratorium.