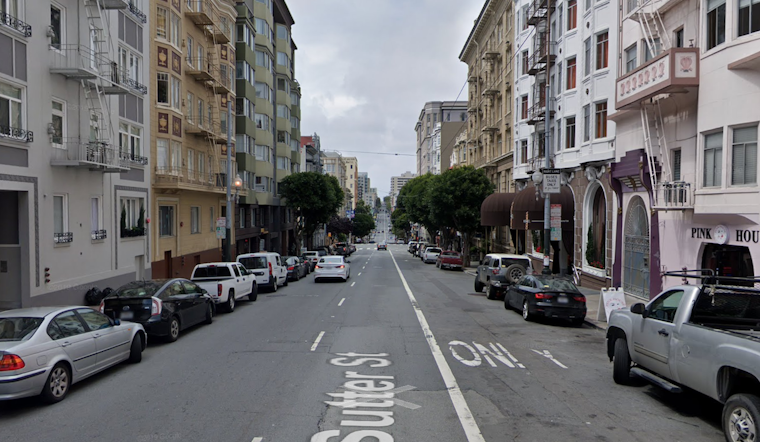 Published on September 10, 2020
A 46-year-old man is in life-threatening condition after being hit by a driver on the 900 block of Sutter Street (between Leavenworth and Hyde), a block away from St. Francis Memorial Hospital.
Police said that the man walked into traffic around 8:45 p.m., and a 41-year-old woman hit him with her car. The victim was transported to a hospital.
No arrest was made, and no other details were available.
The intersection has been identified as a high-injury corridor under the city's Vision Zero plan, which aims to eliminate traffic fatalities by 2024.
In February, a man died a few blocks away at Polk and O'Farrell streets, after being struck by a driver. In March, an 11-year-old girl suffered life-threatening injuries after being hit by a driver at Turk and Larkin streets.
---
Anyone who has information about this crash is encouraged to contact SFPD via the department's anonymous tip line at (415) 575-4444, or text TIP411 with "SFPD" at the start of the message.