On Tuesday evening, the ATMs at two Castro banks along the 500 block of Castro Street were vandalized.
All of the ATM screens were smashed at both Bank of America (501 Castro) and Wells Fargo (557 Castro), leaving them inoperable.
Hoodline was alerted to the news by tipsters Joe K. and Adam S.
SFPD tells Hoodline at approximately 11:01 p.m. Mission Station police officers responded to a report of vandalism at Bank of America.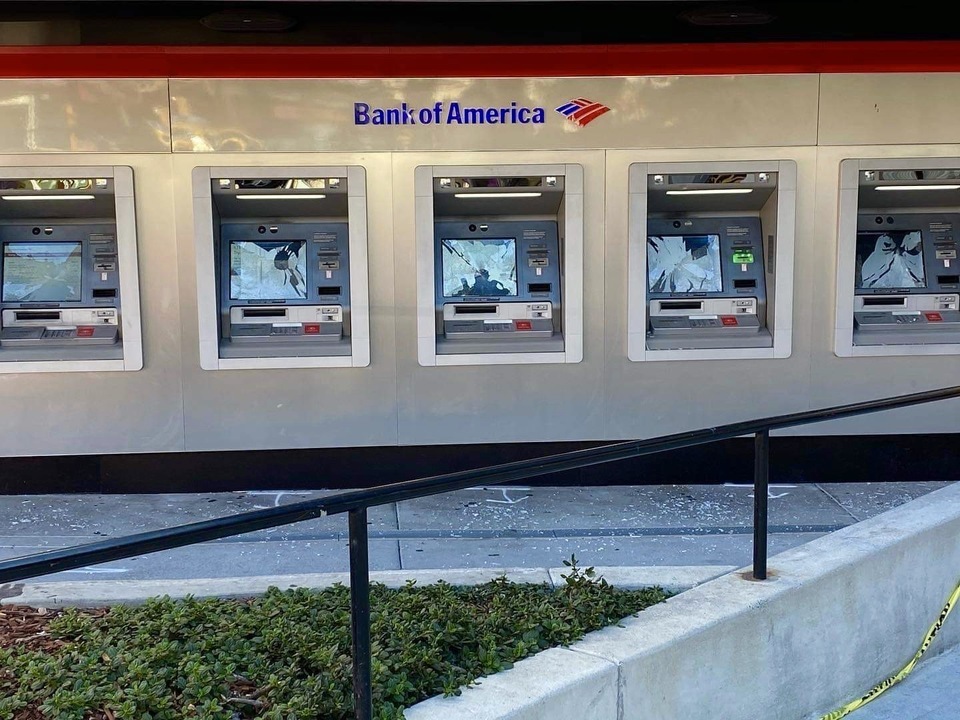 Police officers arrived on scene and observed damage to all five of the ATMs and an exterior door.
Officers spoke with a witness on scene, however there's currently no suspect in custody at this time. SFPD says this an ongoing investigation.
SFPD could not confirm the incident at Wells Fargo. When a Hoodline reporter visited the bank on Thursday, the ATMs there were smashed as well, and a sign notified customers they are out of service.
Hoodline reached out to Bank of America and Wells Fargo for comment but did not immediately receive a response.
Hoodline readers will recall the Castro Bank of America is currently closed as it undergoes a $1.3 million renovation.
Bank of America's closure already put a strain on many local merchants looking to complete their banking, but now the damage to the ATMs has added to the burden for both merchants and other customers.
Public records indicate that the five ATMs and the area around the machines were upgraded earlier this year. Construction costs were estimated at $40,000.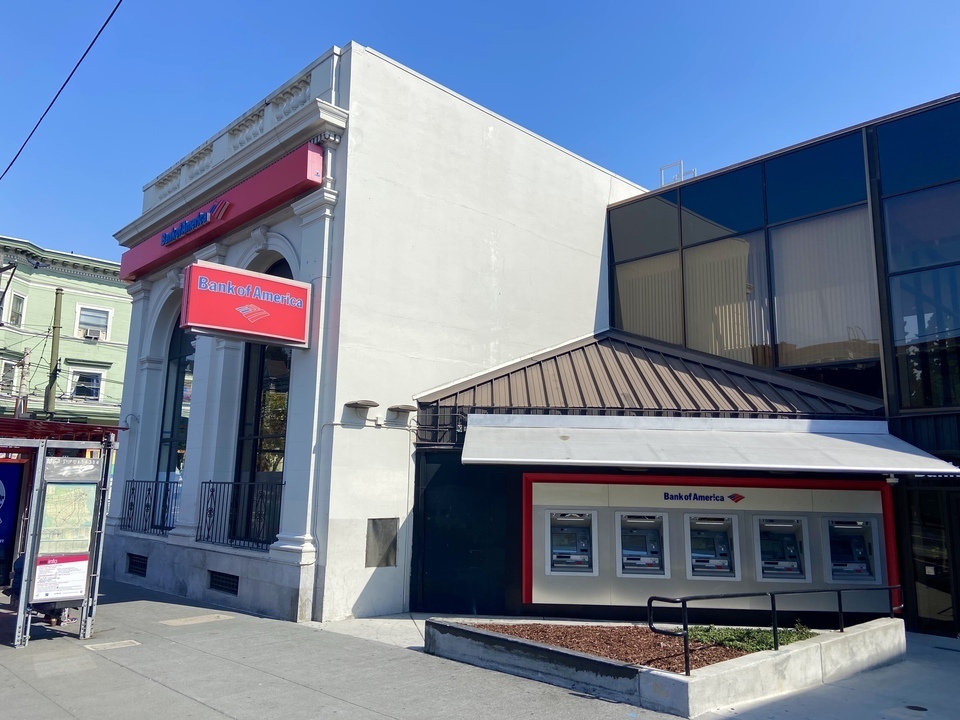 The vandalism at the two banks comes at a time when the Castro Upper/Market Community Benefit District (Castro CBD) is considering a controversial proposal on whether or not to install high definition security cameras.
The private network of security cameras would be funded through a $695,000 grant from tech entrepreneur Chris Larsen.
For years Castro residents and business owners have been looking for solutions to property crimes like vandalism.
Compared to 2019, SFPD crime data indicates that burglaries in the Mission Police District (which includes the Castro) are up 76%. Vehicle thefts are up 34.4%, and arsons are up 60.7%.
Although not every crime category has increased — assaults and robberies are down, likely due to fewer people getting out and about during shelter-in-place.
Update 10/16: Bank of America spokesperson Colleen Haggerty tells Hoodline two of the ATMs were repaired yesterday and the remaining three damaged machines will be repaired today.
Haggerty was unable to provide the cost of the repairs.
Update 10/19: Wells Fargo spokesperson Edith Robles tells Hoodline both ATMs are not in operation and repair efforts are currently underway.
Customers are advised they can use the Wells Fargo ATM at Walgreens (498 Castro) or visit the closest branch in Noe Valley at 4025 24th St.
---
Thanks to our tipsters! See something interesting while you're out and about? Text Hoodline and we'll try to find out what's going on: (415) 200-3233.