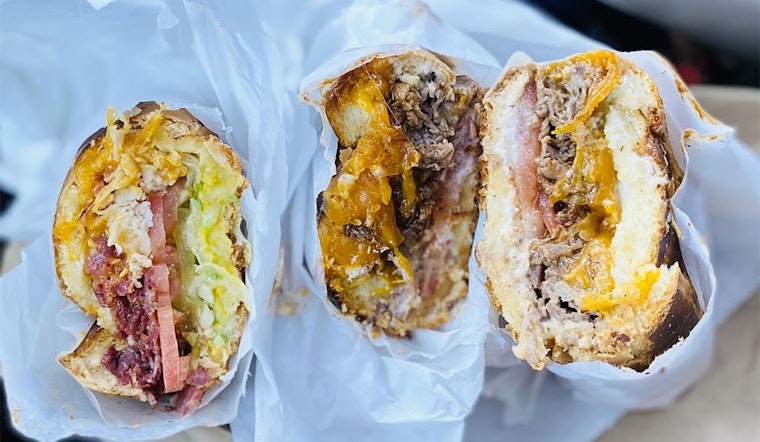 Published on October 07, 2020
The many ardent fans of a San Francisco cheap-eats institution will need to stay calm and hope for the best as news arrives that Roxie Food Center has been sold, and new owners are stepping in.
Eater broke the news Wednesday that septuagenarian owners  Tony, Simon, and Peter Tannous have sold the business to "veteran bodega owners based in Sacramento." Simon Tannous tells Eater that nothing about the deli or its celebrated sandwiches is expected to change, and the place is not closing. "Please come in and support the new owners," he says. "They're family, they're cousins, they're good people. And we'll train them really well, to make sure it's done right."
Panic over the fate of Roxie Food Center, which has been slinging sandwiches and corner-store goods across from Balboa Park since the mid-1970s, began in November of last year when the building it's in at 1901 San Jose Avenue went on the market for $995,000. Hoodline learned then that the sandwich shop was not in danger of closing, but any change like this is reason for some anxiety.
As of this week, the property itself still has no sold, but the Tannous brothers are indeed retiring as soon as they're done training the new owners and their crew on their sandwich-making arts.
Peter Tannous' daughter, Annie Tannous Sirhan, posted to Facebook last week about the ownership change, trying to reassure the neighborhood that Roxie wasn't going anywhere. 
"My dad... and his brothers... opened Roxies in August 1975," Sirhan writes. "[It] started off as a small little corner store in the Mission Terrace district. Now they are a San Francisco staple!... My dad and uncles were born and raised in Amman, Jordan and came to America to live the American Dream. And I am proud to say the Tannous brothers did just that. They made Yelp's Top 100 Restaurants in the country multiple years in a row. They made 100s of sandwiches daily."
Sirhan suggests that the three brothers will be in the shop for the rest of October, and she says, "Feel free to stop by this month and wish them well!"
And if you do go in, both Eater and Yelp rave about the Simon Special as a standout SF classic — featuring turkey, pastrami, melted cheddar, and the works on a Dutch crunch roll.