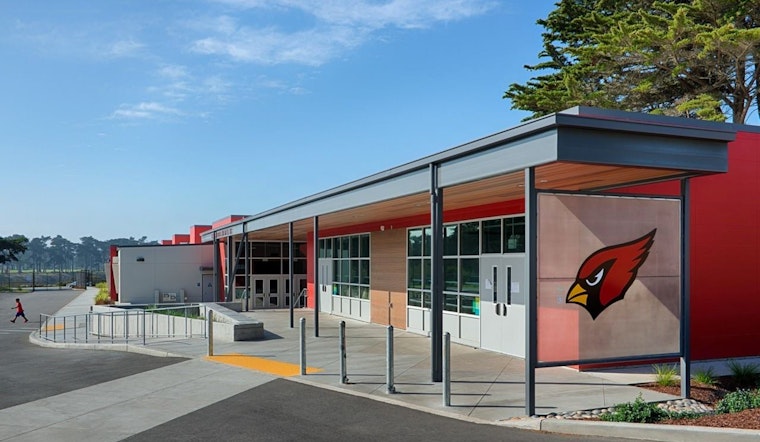 Published on October 21, 2020
The long-haul fight over Lowell High School admission standards is far from over, but a decision has been firmly made to move to the lottery system for the 2021-21 school year.
As we reported last week, the San Francisco Board of Education was close to approving a proposed one-year change in how the school admits students, shifting to a lottery due to the lack of grades and test scores from last semester during the pandemic. And in a unanimous vote Tuesday night, the board approved the temporary change. According to a press release issued by the board Wednesday, "The one-year admissions change is a result of the COVID-19 pandemic and a lack of existing criteria used in previous years to admit students."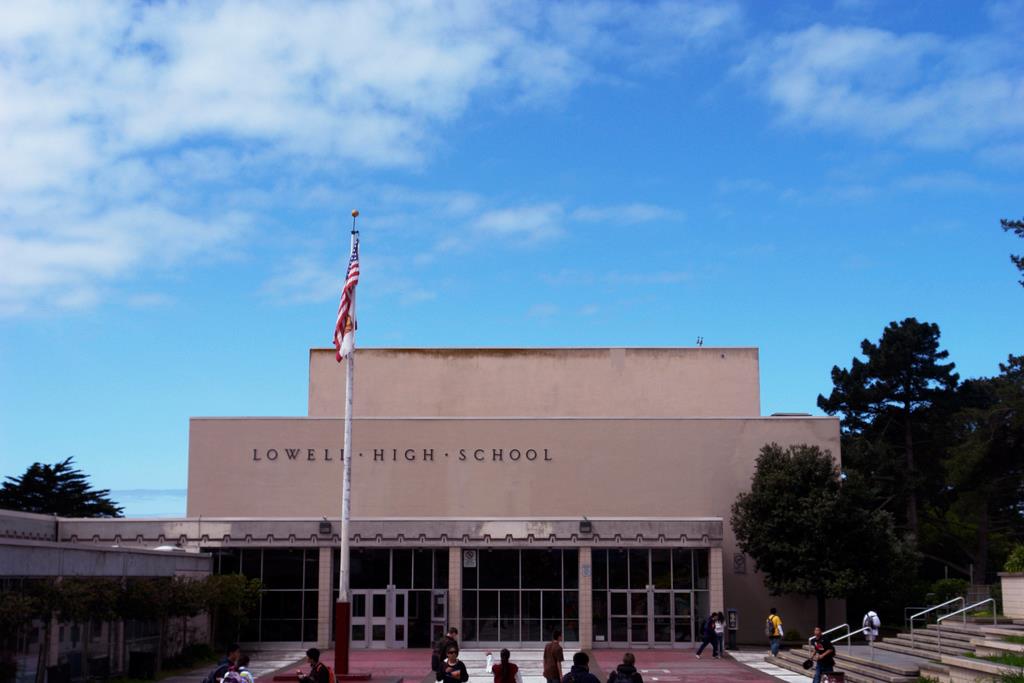 The elite magnet school traditionally uses a merit-based system to admit each new class of students. Applicants are evaluated based on grade-point average and state-standardized Smarter Balanced Assessment Consortium scores taken from 7th grade and the first semester of 8th grade. Students have also been asked to submit essays for consideration.
The pandemic upset education norms and required students to suddenly move to distance learning in mid-March when the Bay Area essentially shut down under local health orders. The uncertainty and lack of preparation for such a drastic shift prompted the state to cancel standardized testing and many school districts to move to pass/fail, or credit/no credit, grading.
The changes left Lowell High School without criteria to measure academic success for the incoming Class of 2025. As a result, the board announced a proposal on October 9 to move to the lottery system used by most public campuses in the San Francisco Unified School District.
The proposal unearthed a wave of dissent from parents, students, alumni and community members who worry the school will lose its elite status with general admission. An online petition urging the district to exhaust all resources prior to turning to the lottery system is still active Wednesday with more than 8,500 signatures voicing objection to the district proposal.
In an attempt to delay the board's deciding vote, the Families for San Francisco sent a letter Friday to the board and superintendent, urging them "to pause, and invite meaningful public dialogue and process into its decision-making to find the best possible educational opportunities for our students." The board declined to pause as asked.
Families for San Francisco is urging the Board and Superintendent to pause, and invite meaningful public dialogue and process into its decision-making to find the best possible educational opportunities and outcomes for our students. Read our full statement here: pic.twitter.com/g1JrpcnxGG

— Families for San Francisco (@familiesforsf) October 17, 2020
A Reddit thread during Tuesday night's board meeting shines a sometimes uncomfortable light on the emotionally charged argument and the "public dialogue" some are offering. And as the Chronicle noted after a virtual committee meeting in which community members spoke during an hour-long public comment session, board members were vocal in their disgust at what they perceived as racism at work among many of the prospective and current Lowell High parents who oppose the lottery.
However, not everyone opposes the idea, including some current Lowell High School students. A large contingent of people support the lottery admission as a way to make the school more inclusive and racially diverse, many of whom have expressed desire to see the change be made permanent. For the lottery opposition side, that's exactly what they fear.
According to Chronicle's latest reporting, it appears there is some appetite on the board for considering lottery system permanence and a task force to explore the option will be formed at a later date. For now, at least one freshman class will be given the opportunity to attend one of the city's best schools based on chance alone.
The district statement issued Wednesday reads, "For the 2021-2022 school year students who live in San Francisco and wish to apply to Lowell High School will submit the same application form used for SFUSD's comprehensive high schools. Students may list as many high schools as they like and will be assigned to their highest ranked request as long as there is space at the school. If there are more students applying than there are openings at a school, choice assignments will be made by looking at a series of tiebreakers. Unlike elementary schools, comprehensive high schools do not have an attendance area, meaning all high schools are city-wide schools."