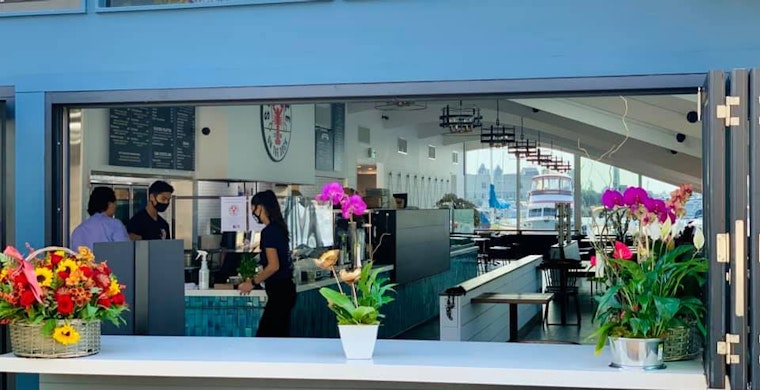 Published on October 06, 2020
A new seafood spot offering Maine lobster, Dungeness crab, crawfish, and raw oysters on the half-shell has just opened in Oakland's Jack London Square with a limited menu. It's called Seabreeze on the Dock (31 Webster Street).
Hoodline first reported on this replacement for the former Il Pescatore back in July — the place has sat vacant since Il Pescatore closed three years ago. Tipster Al M. tells Hoodline that the place is now open, and we have some of the menu below. (One commenter on Facebook raves about the garlic shrimp over noodles, which isn't shown here.)
Seabreeze on the Dock says it sources all of its seafood responsibly and with a focus on environmental sustainability. "We want to enjoy our seafood in the now, and in the years to come," the menu says. "So, as you relax and enjoy the quality seafood with the view or the Oakland Waterfront, you can do so with an eased conscience, knowing that, here, we strive to uphold the most environmentally responsible practices for you, for us, and for this who will come after us."
The place is open Monday to Thursday, 12pm to 9pm; Friday: 12pm to 9:30pm; Saturday: 11am to 9:30pm; and Sunday: 11am to 9pm.
For takeout, call 510-607-9140.