After undergoing a complete renovation, a notorious Castro neighborhood building at 517-519 Sanchez Street (near 18th Street) has sold for $4.8 million.
The three-story Victorian with a notably sketchy past had a down-to-the-studs remodel, and it now includes five bedrooms, four and a half bathrooms, and a one-car garage. The home is technically two units with a kitchenette on the ground floor unit that's connected to the rest of the house by way of an internal stairway.
---
---
The home also includes a rooftop deck and a terrace off the master suite with views of downtown and Twin Peaks. As an added amenity, the home comes with an 84-bottle temperature-controlled wine room.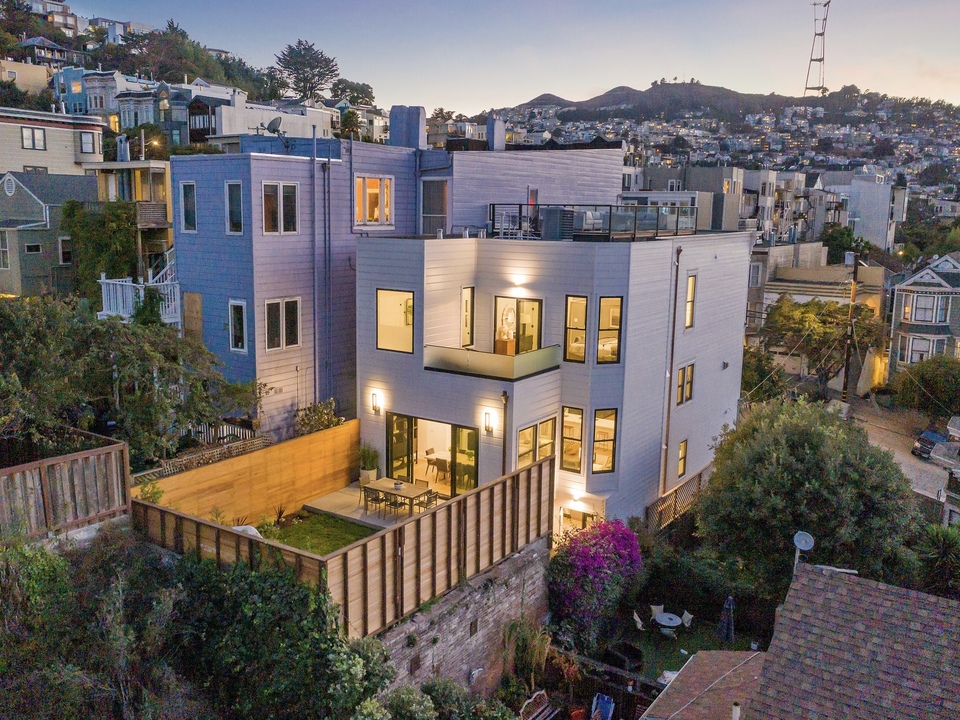 Aerial shot looking west at 517-519 Sanchez St. | Photo: Anthony Koutsos Real Estate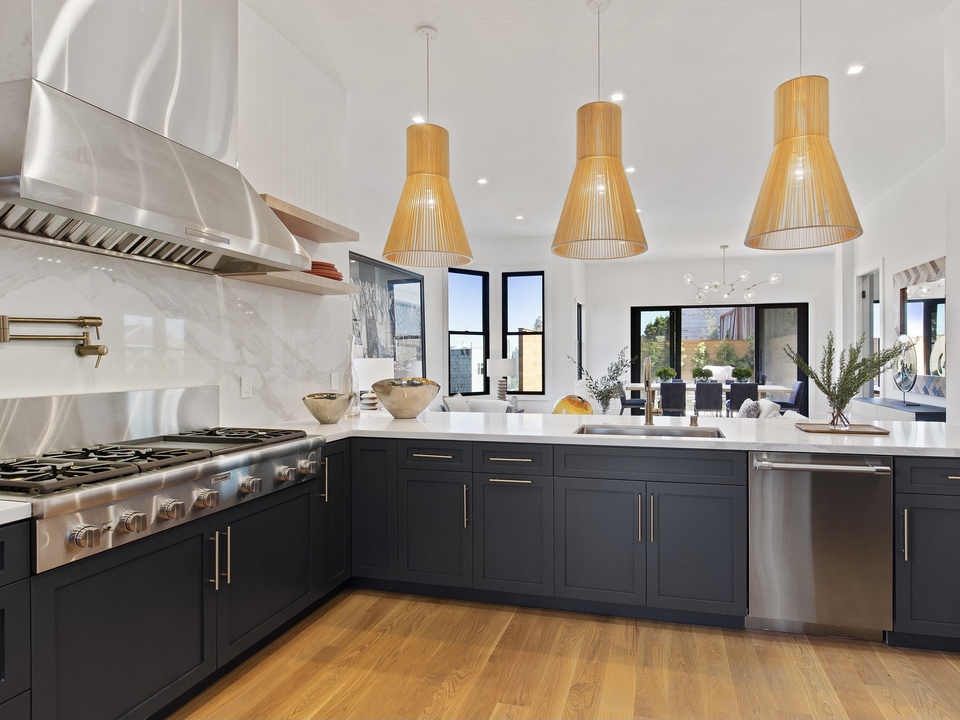 The kitchen at 517-519 Sanchez St. | Photo: Anthony Koutsos Real Estate
Hoodline readers will recall City Attorney Dennis Herrera filed a lawsuit against the homeowner in 2015. The city sued property owner Joel Elliott in 2015 over multiple violations, ranging from drug-related offenses to housing and building code violations
The property was previously listed in 2017 for $2.6 million to pay the more than $1.6 million in civil penalties, attorney's fees, and other costs associated with the 2015 lawsuit. At the time, Elliott told Hoodline the property could not be sold due to pending lawsuits and had been taken off the market.
District 8 Supervisor Scott Wiener told Hoodline that the building represented a "blatant disregard of public safety codes and regulations" and was "not acceptable."
"These blighted properties significantly detract from the safety and quality of life in our neighborhoods," Wiener said.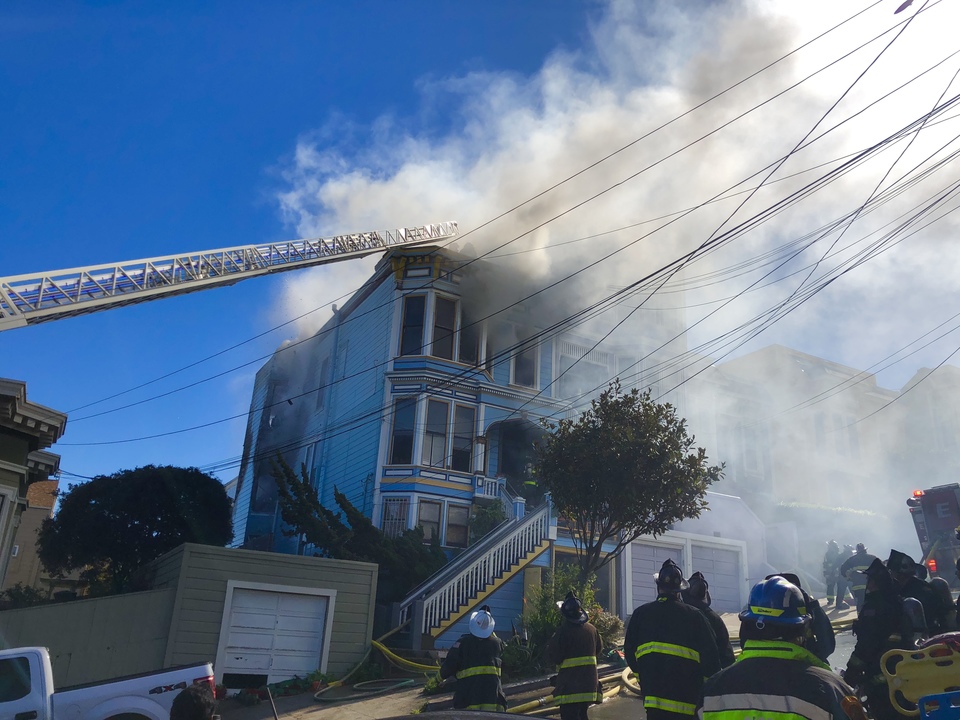 A 2-alarm fire gutted 517-519 Sanchez St. on February 23, 2018. | Photo: Steven Bracco/Hoodline
Three years later, on February 23, 2018, a 2-alarm fire gutted the alleged drug den. The home was then sold for $2 million and construction has been ongoing ever since.
After completing the construction, the home was listed in September for an eye-popping $5.35 million. In October, the price was then reduced to $5.25 million and then dropped to $4,998,500. Ultimately the home sold for 10% less than the original asking price.
Public records indicate the remodel cost approximately $450,000.