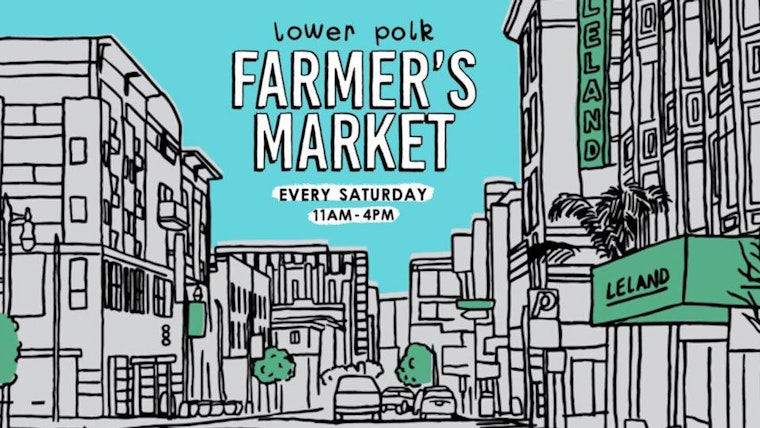 Published on November 13, 2020
Lower Polk will host a new farmers' market starting this Saturday in a plaza already set aside for socially-distanced dining and camaraderie.
As San Francisco shifts to a more conservative stance on indoor activities, Lower Polk neighbors are working to offer broader options to support local farmers and restaurants at a new outdoor pop-up market Saturdays from 11 a.m. to 4 p.m, beginning on November 14.
Vendors will take over Lower Polk Plaza, at the corner of Polk Street and Austin Alley.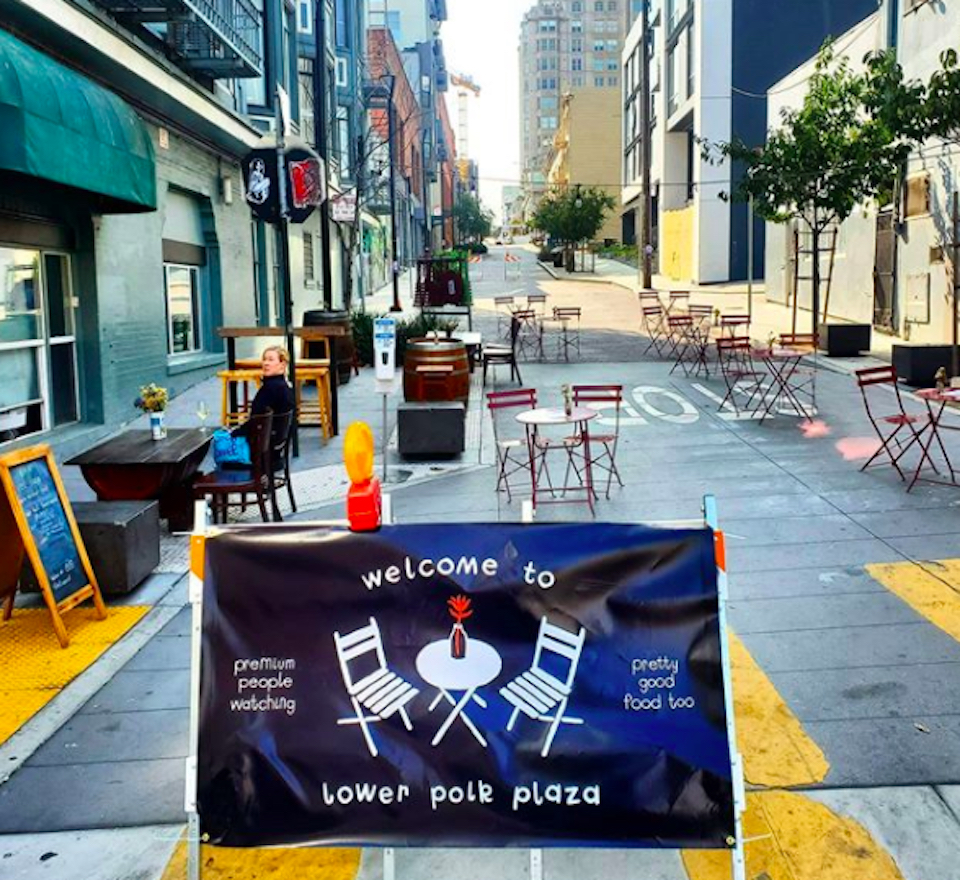 El Lopo hosts outdoor seating at the corner of Polk Street and Austin Alley with partnership from neighboring restaurants. | Photo: El Lopo/Instagram
The space is already reserved through the city's Shared Spaces program, which provides permits for the use of public areas surrounging businesses and restaurants to expand outdoor dining and shopping options. Since Lower Polk Plaza's neighboring businesses expect to benefit from increased foot traffic, there is no charge for vendors to participate, according to Daniel Azarkman, owner of El Lopo.
"This has allowed us to focus the lineup on small family farms and specialty food producers, most of whom have had a hard time meeting the entry requirements for other markets in the city," Azarkman said. His restaurant is on the same corner, and will offer a new brunch menu for patrons of the market to enjoy.
Confirmed vendors for this Saturday, so far, include:
Rojas Family Farms
Miramonte Farms
Farmacy CSA
Happenstance (Spanish-inspired ice cream and cakes)
Julia's Kosher Kitchen (sourdough bread, challah, and bagels)
De La Paz Remedios (sea moss products)
Shared Cultures (koji-fermented foods)
The Honey Ladies
Flugger's Bacon
Azarkman expects recently re-elected District 3 Supervisor Aaron Peskin to make remarks during this Saturday's market launch. The plaza's hours, which have so far been focused in the evening, are extending to allow more daytime hours on weekends, Azarkman said. Visitors can snag a snack from the vendors, or use the Plaza's online menu to order from El Lopo and other neighboring restaurants.