The small smattering of pedestrian traffic in Union Square these days is now stopping in their tracks and staring up with spontaneous joy at one particular corner. It's like being reunited with an old friend, as the Chronicle reports — and Hoodline confirms, because we just had to go experience this beauty with our own two eyes — that the new Britex Fabrics location at 117 Post Street just got a fabulous neon replica Britex Fabrics sign that evokes the spirit of the previous Geary Street sign.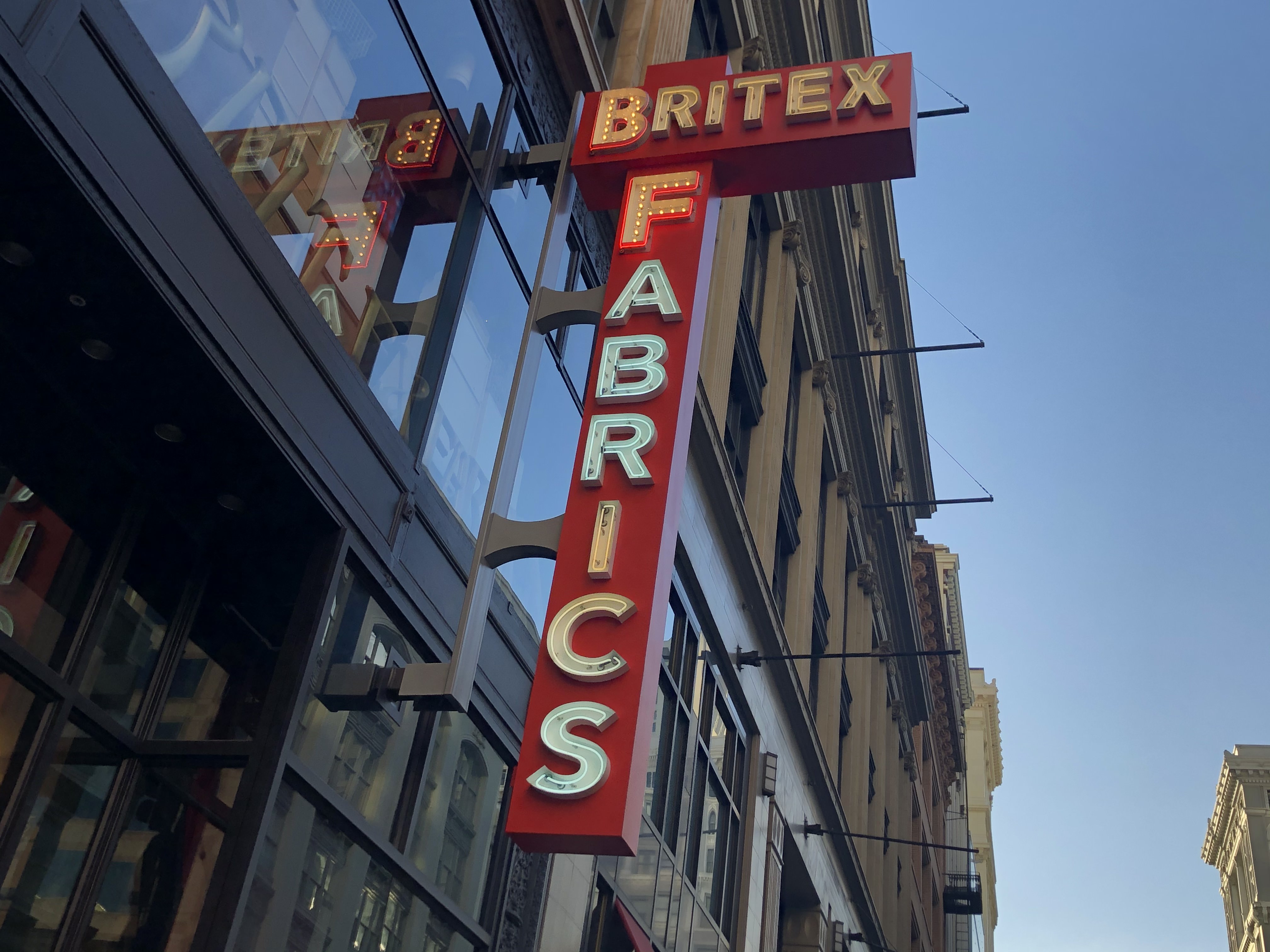 "The original sign, which went up in 1964, was 33 feet," store manager Dina Fayer tells Hoodline. "I don't know how much that thing weighed, but it probably weighed as much as a tanker."

"This one is 20 feet, and 1,200 pounds." Of the previous sign, Fayer says "It just simply would not fit on this little delicate storefront."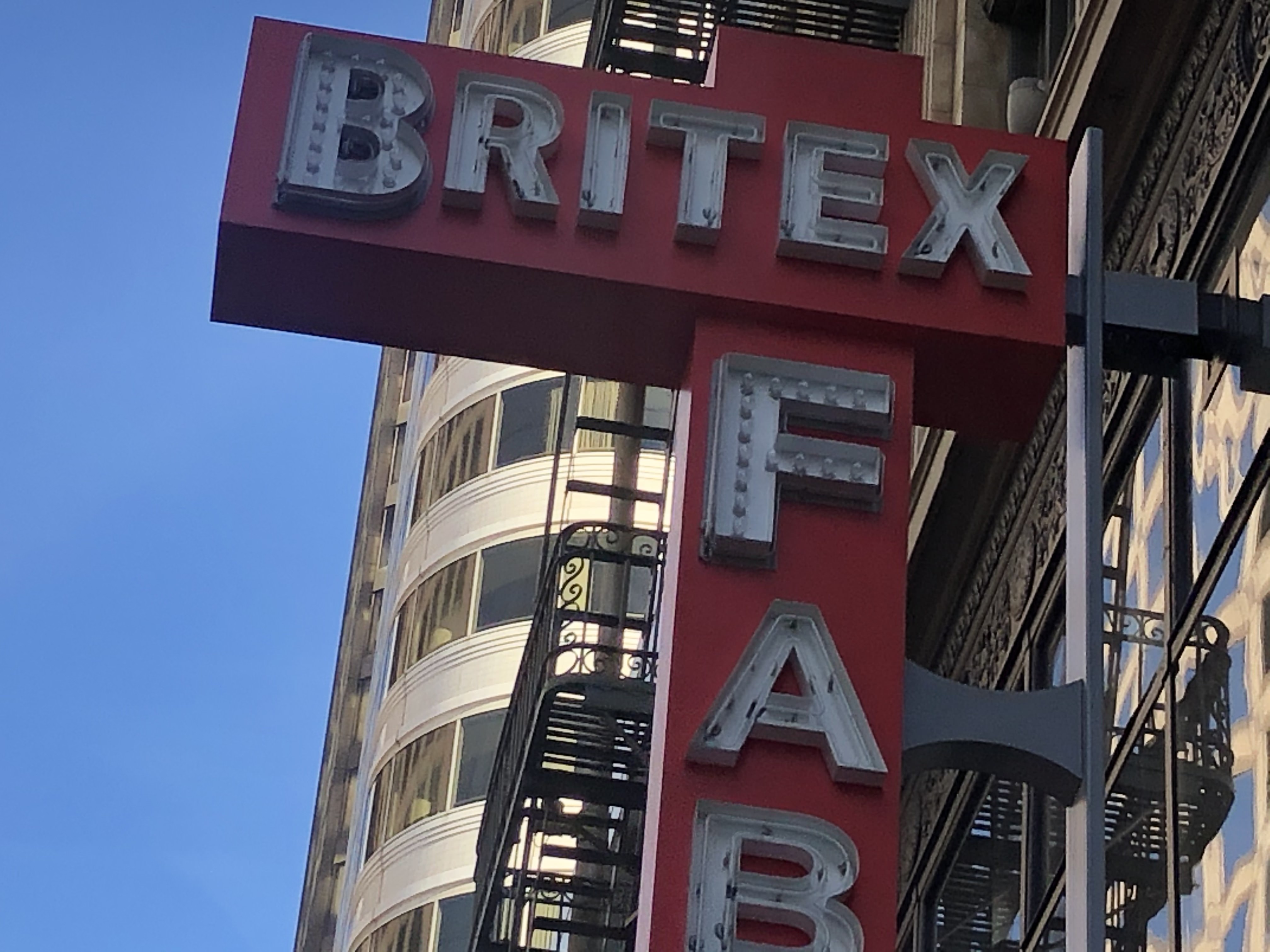 Britex Fabrics is open these days, but only from Noon-3pm Mondays through Fridays. They're simply doing curbside pickup and walk-ups, you cannot go in and walk among the stacks and stacks of material and the ladders required to retrieve it. Though they are taking appointments for reserved indoor shopping.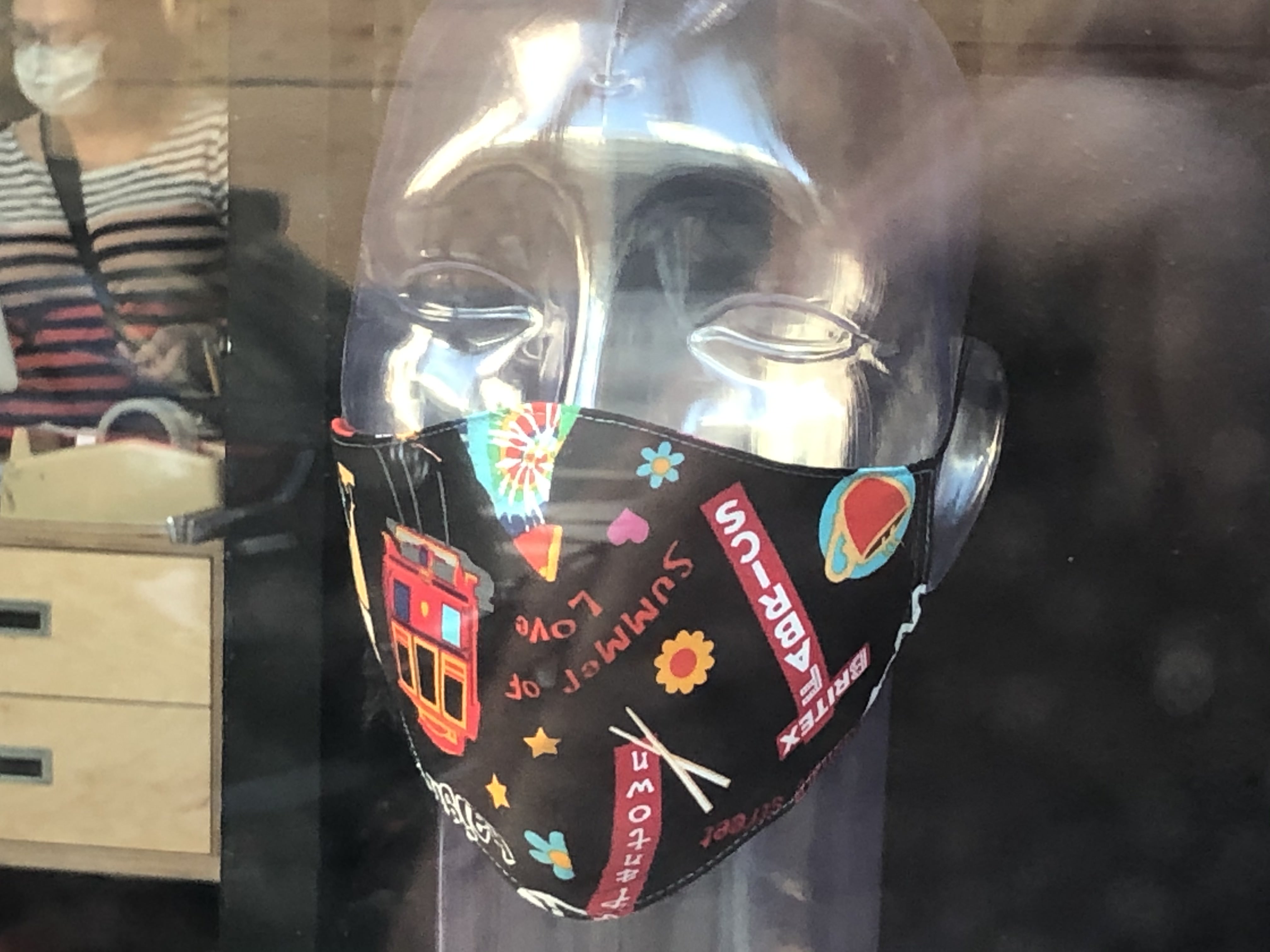 And among the items for sale is this extremely San Francisco Britex Fabrics neon sign mask! These handmade masks are $25.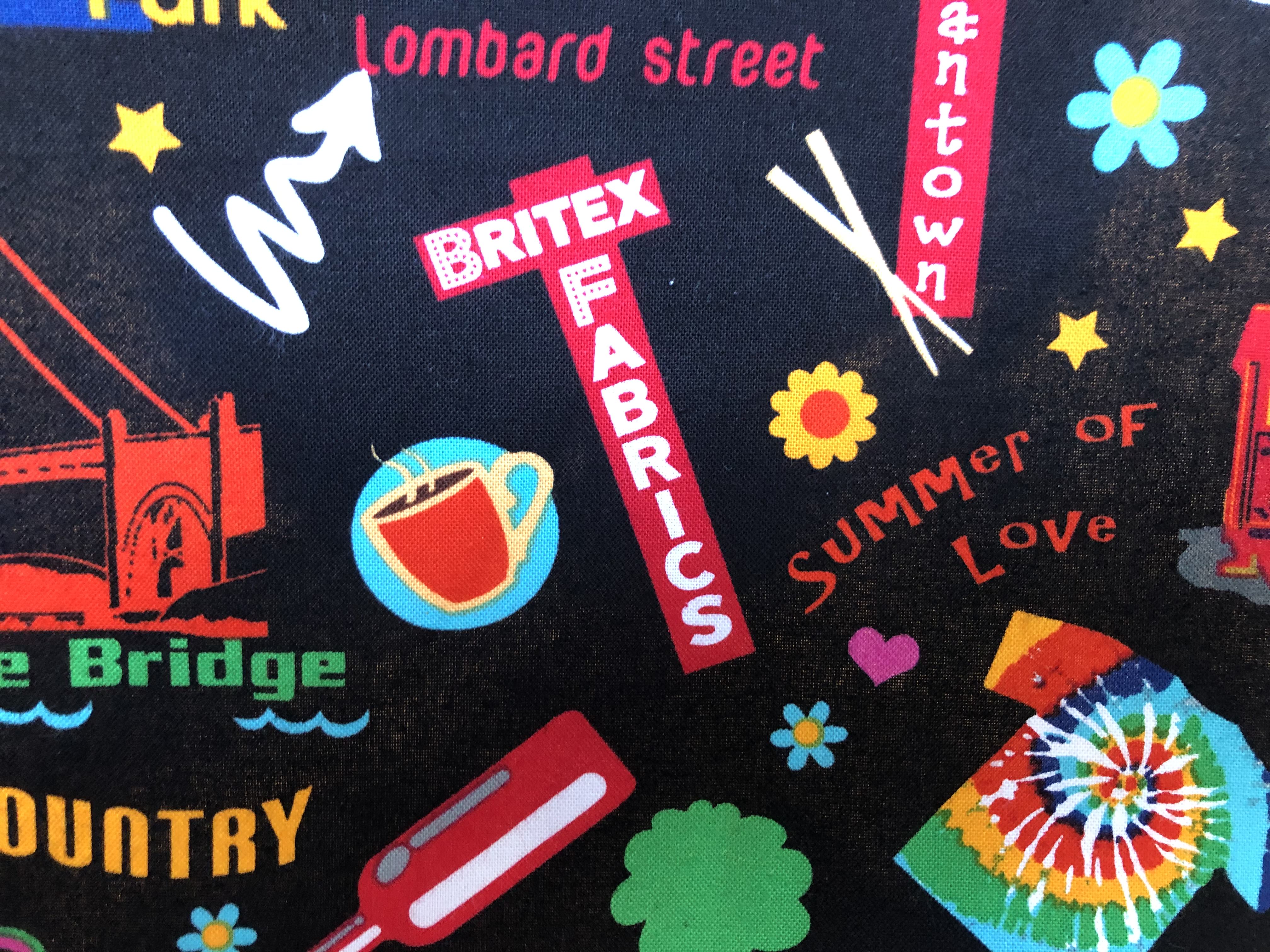 Or if you're crafty, the material itself is $15.99 a yard.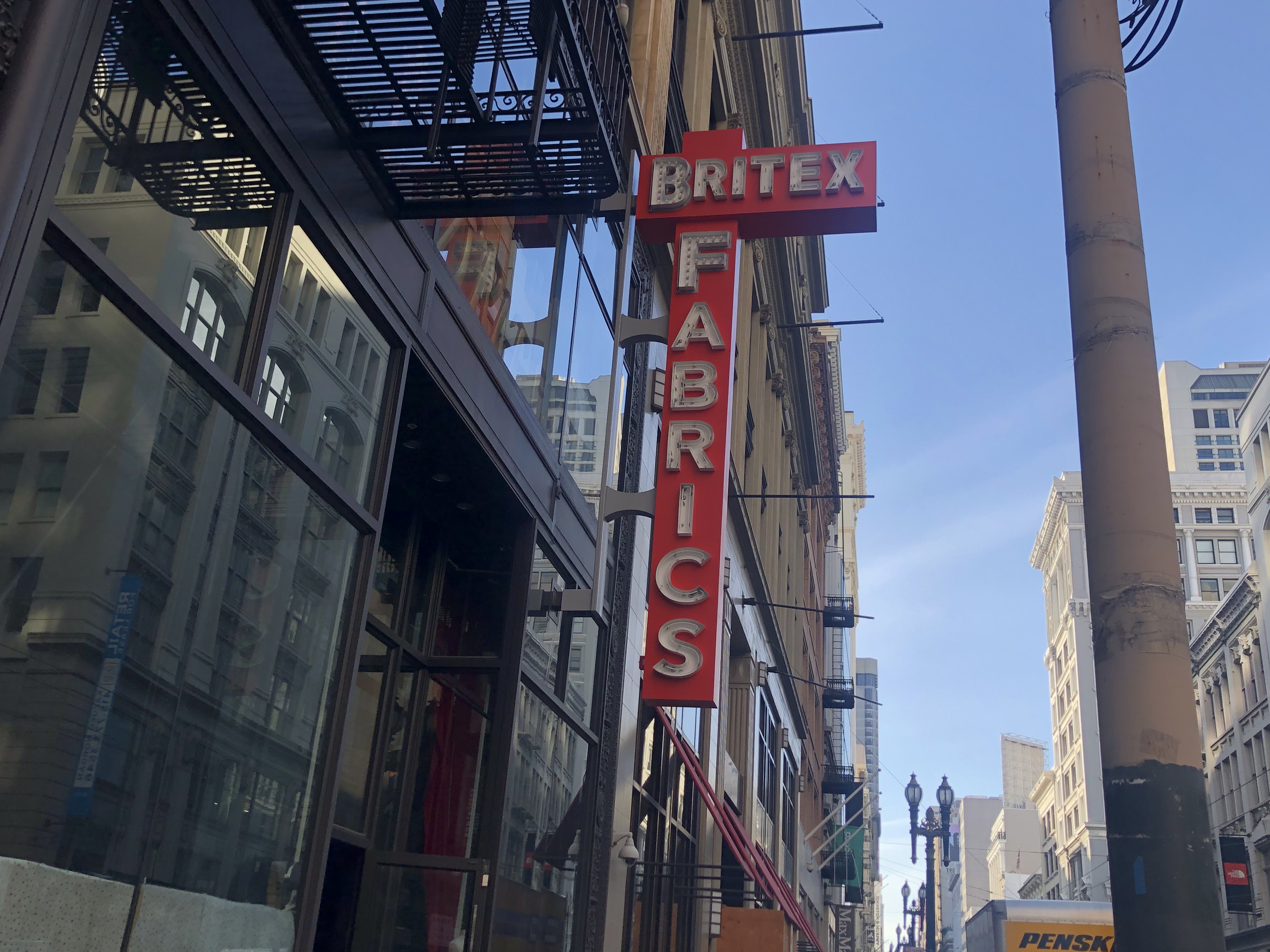 Britex Fabrics, of course, was forced from it's old 146 Geary Street space in 2017, though moved a mere 900 feet away to Post and Kearny Streets. But it has lacked its signature sign, until the new one was erected Wednesday morning.
"The red is the same exact red, we were very careful with the red," Fayer tells us. "And we went with neon, even though everybody's doing LED. But the old one was neon, so that's what this one is too."