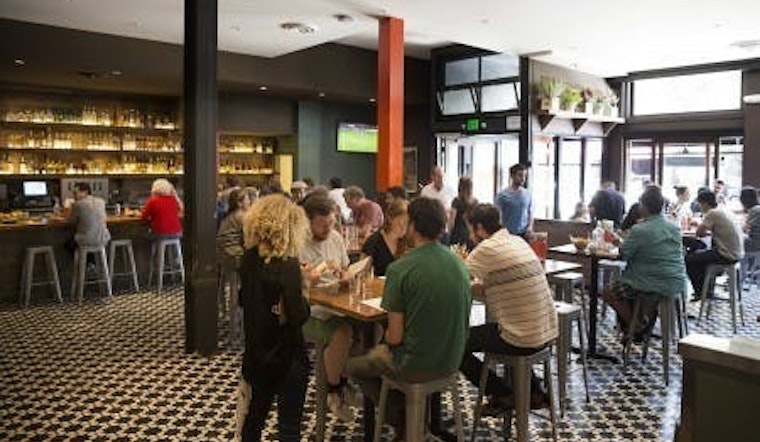 Published on November 19, 2020
The Tacolicious locations at San Jose's Santana Row and in San Francisco's North Beach are no more – some of the latest casualties of pandemic economics.
The popular local restaurant group has permanently closed the two locations "due to the current economic climate and Covid," co-owner Sara Deseran told the Mercury News. Its four other locations are still open, at least for now.
The downsizing of this hip local chain, which was expanding right up until the pandemic arrived, is a grim indicator for area business. Joe Hargrave and wife Deseran began the venture with a taco stand at San Francisco's Ferry Plaza in 2009 and launched their sixth location earlier this year.
Tacolicious has reportedly done brisk business in takeout, and the sizable-for-the-pandemic crowds drawn to its Valencia Street (SF) location when outdoor dining returned in June were the subject of a feature in SF Gate.
Yet even with "nonstop business" — how the Valencia Tacolicious's manager described its return to outdoor dining at the time — the numbers may not compute under pandemic rules that curtail capacity to just a fraction of normal in order to maintain a safe distance between diners.
By June, Tacolicious had already lost more than $6 million in revenue during the ban on in-person dining, according to SFGate, even after slashing costs and laying off 400 employees. And Hargrave was already anticipating having to close two locations if things didn't turn around.
Apparently, they haven't. But even this drastic downsizing by one-third of its restaurants won't stave off bankruptcy for long, Hargrave predicted. He told SFGate that even after the closures, Tacolicious could not survive beyond February without government assistance: "I will run out of money."
"And if we're going to go bankrupt, everyone is going to go bankrupt," Hargrave continued, "because we're probably in the upper echelon of restaurant revenue in the Bay Area."
But for now, at least, fans can still enjoy this local phenomenon, indulging in "Cal-Mex" tacos like butternut squash and brussels, cauliflower and queso and baja-style pacific cod ($5.50 each).
And as Deseran told the Mercury News: "We have parklets and roofs and heaters and a lot of tequila."
View hours and updates for Tacolicious's Marina and Mission locations in San Francisco, along with its Palo Alto and Manhattan Beach spots, at the Tacolicious website.