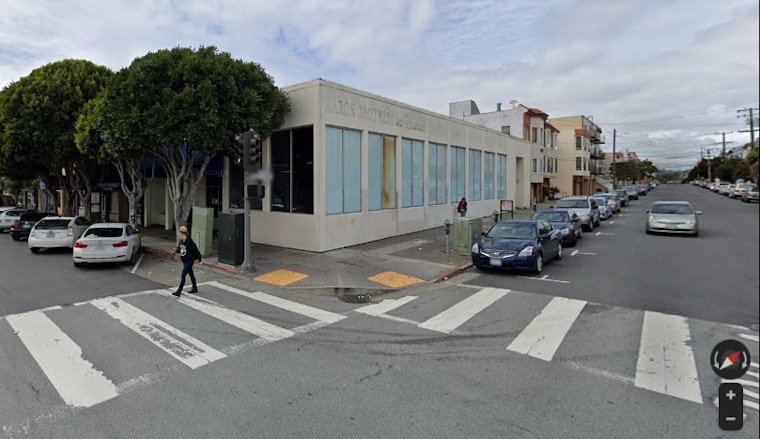 Published on January 28, 2021
San Francisco has been dubbed "Little Moscow on the Bay" for the somewhat obscure fact that there's a very large concentration of Russians Jews here. Prominent SF Rabbi Shimon Margolin once told SFGate that the city is home to the fourth-largest Russian Jewish community in the United States, and as such, he founded the Russian-speaking Jewish Community of SF Bay Area. That congregation has held High Holy Day services, and bar and bat mitzvah classes in Russian, but has typically had to rent out halls and venues for them.

Until now. The Jewish News of Northern California reports the congregation has bought a building in the Richmond District that will serve as the permanent home and community center of the Russian-speaking Jewish Community of SF Bay Area, though the venue has not yet been named.
The location itself at Geary Boulevard and 20th Avenue has had, well, an interesting journey in 2020. In April 2020, the marijuana magazine High Times announced that they were putting a cannabis dispensary there, one of two they planned to open in San Francisco. The publication got ahead of its skis on that announcement, as they had secured no city permits to sell cannabis. Moreover, the financing was contingent on a proposed High Times IPO that has turned into something of a comical disaster, and the company lost its leases on both proposed SF dispensaries.

But High Times' loss is now the Russian-speaking Jewish community's gain. "Finally, the community has arrived," Rabbi Margolin told the Jewish News. "The immigration [of Russian Jews to the Bay Area] started in the 1980s, and now, 40 years later, we have a place of our own. It's not just a physical building, but an anchor and epicenter for the community."

They got the place for an undisclosed sum, but reportedly less than the $3.5 million asking price. The center says that more than 650 families in the community had chipped in on a fundraiser.

Concerts, classes, lectures and services will be conducted primarily in Russian, so the center will be different than the more widely known SF Jewish Community Center. The former Aaron Brothers art and framing shop has been vacant since mid-2018, and after the High Times fiasco, it's high time for that empty building to finally be put to some community use.