Like all neighborhood restaurants and bars around the city, the businesses of Bernal Heights/La Lengua need your support — and there's no better time to go check out the scene again than this sunny weekend in SF.
Blue Plate (3218 Mission St.) is back open for garden dining. With just five tables out back it's a pretty exclusive and cozy affair, and this place has been slinging some of the most reliably delicious food in town since the 90s! 22 years in fact, as of this year. Reservations are available Wednesday to Sunday between 4 p.m. and 9 p.m. for 90-minute seatings. Doesn't that drunken goat mac and cheese and some fried chicken sound great right now? For those among you who care nothing for football, there's plenty of availability right now for Sunday night.
Another long-lived neighborhood gem, Emmy's Spaghetti Shack (3230 Mission St.), reopened for parklet dining late last week. And while takeout meatballs or puttanesca are always an option, you can grab a table there Wednesday to Sunday in the tight window of 6:15 to 7:45 — because like everywhere else they're wrapping things up early and it does get cold out! Find reservations here.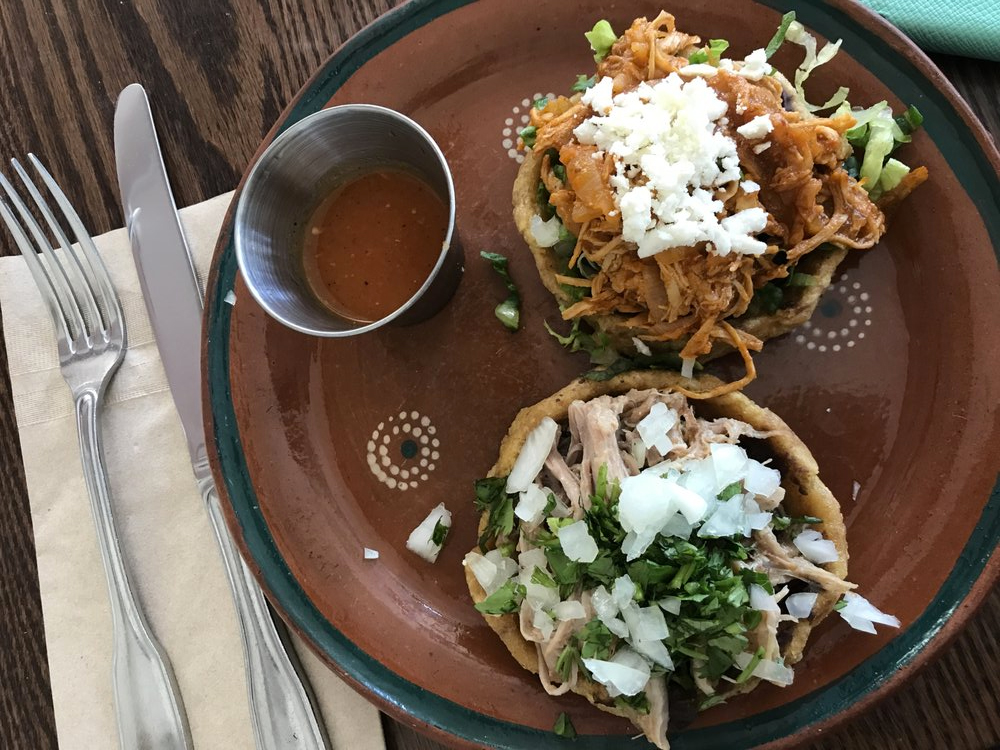 El Buen Comer's tacos. | Photo: Christina L./Yelp
If you're in a Mexican mood, you definitely need to try El Buen Comer (3435 Mission St.) if you haven't already. Mexico City-born chef Isabel Caudillo opened her ode to her home city five years ago now, and it's still going strong, serving authentic, slow-cooked guisados, top-notch mole, and excellent enchiladas. There's no reservation system currently, but they did resume outdoor seating last week and they serve until 7 p.m.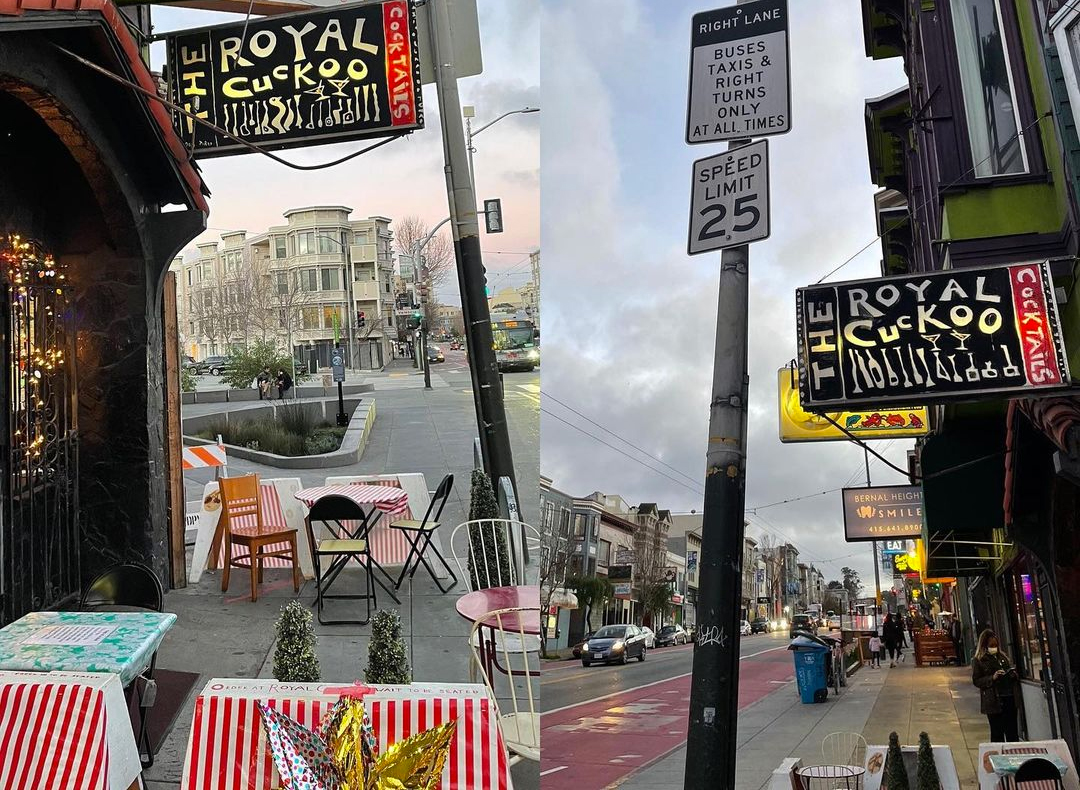 Photo: Facebook
The Royal Cuckoo (3202 Mission St.) is also back, complete with some outdoor musical festivity. It's a little like New Orleans these days walking by this place, and that's a great thing — we all could use a little cheer and music. They're doing cocktails and snacks out on the sidewalk from 5 p.m. to 9 or 9:30 p.m., Wednesday to Saturday.