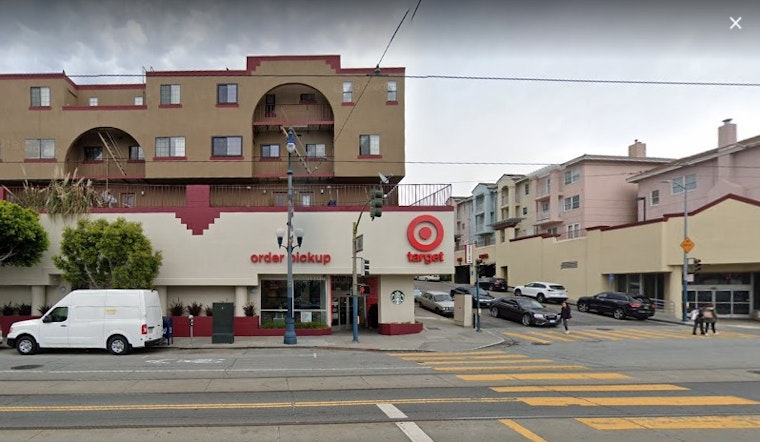 Published on March 30, 2021
Big-box retailer Target is doing fabulous business during the pandemic, but apparently still targeting some of their lower-performing stores for the chopping block. The chain saw more than $15 billion in sales growth in 2020 alone — more growth than Target has seen in the last 11 years combined — yet still closing a few stores. The Chronicle reports that the Oceanview Target at 1830 Ocean Avenue is among the Target stores that will close.
The store's permanent closure date is June 26, 2021. The 40 employees affected will be offered opportunities to transfer elsewhere to other Bay Area stores.
"The decision to close a store is always difficult, and follows a rigorous annual process to evaluate the performance of every store in the portfolio and maintain the overall health of the business," a Target representative said in a statement to the Chronicle. "Target remains committed to the San Francisco Bay Area and will continue to serve guests at nearby stores."
Target still has five stores remaining in San Francisco, after this one — including the large-format stores at Geary and Masonic and at Stonestown Galleria.
As SFGate explains, the Ocean Avenue store is not a full-fledged Target, but a smaller "Target Express" store that occupies a fraction of the space. The Chronicle describes that location as "roughly one-tenth the size of a traditional Target store."
Target is also closing their Cupertino store at 19499 Stevens Creek Boulevard on June 26. The company did not announce a full list of all closures nationally.