Published on April 14, 2021
Forget the bowling alley. Mega entertainment venue Topgolf, with multiple levels of tech-enhanced driving-range bays and extensive food and beverage choices, is opening a San Jose location on Friday, April 16.
It's Topgolf's first location in the Bay Area — local fans of the premium golfertainment experience previously had to trek to Sacramento. The popular chain has nearly 70 locations around the world, with two more California spots planned for the Los Angeles area next year.
Topgolf San Jose features 120 climate-controlled bays where small groups can gather to eat, drink and hit some golf balls. Technology is an integral part of the experience, including ball-tracing technology, various games, and virtual versions of such famous golf courses as Pebble Beach, according to the company. The location also includes an extravagant wine lounge and tasting area, a roof-top terrace with a fire pit, craft cocktails and various full-service dining options.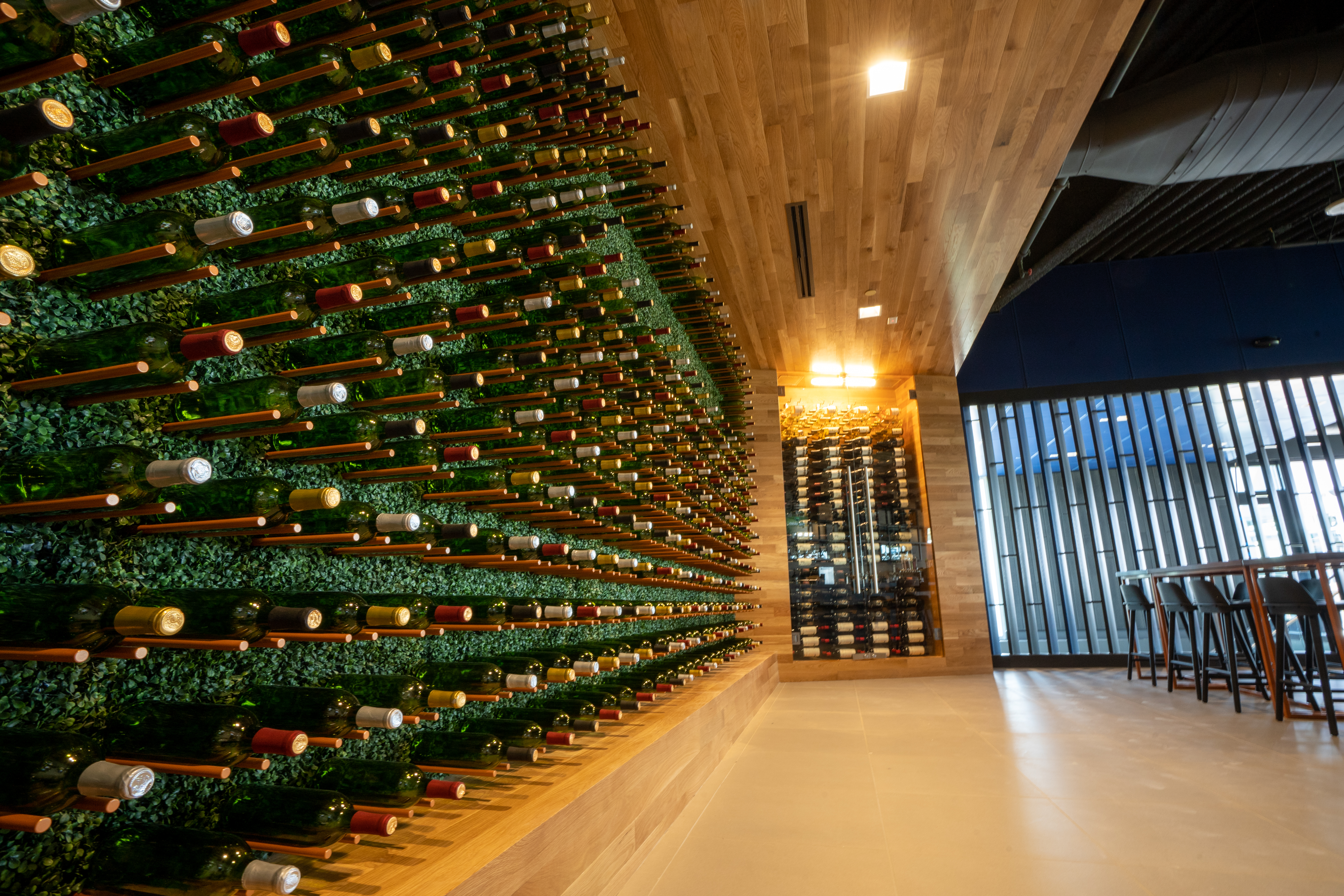 The Topgolf San Jose wine bar Photo: Topgolf
Visitors drawn as much by the venue's other amenities as the golfing will have to be patient, though. The bar and other indoor common areas will be closed at first to comply with COVID-19 guidelines, so guests will need to take their food and beverage purchases to their personal bays. The venue also has various other safety measures in place, the company said: The hitting bays are divided to keep groups separate, and the venue is equipped with social distancing markers throughout. Staff undergo wellness checks, and of course, Topgolf promises the ubiquitous disinfecting between visitors.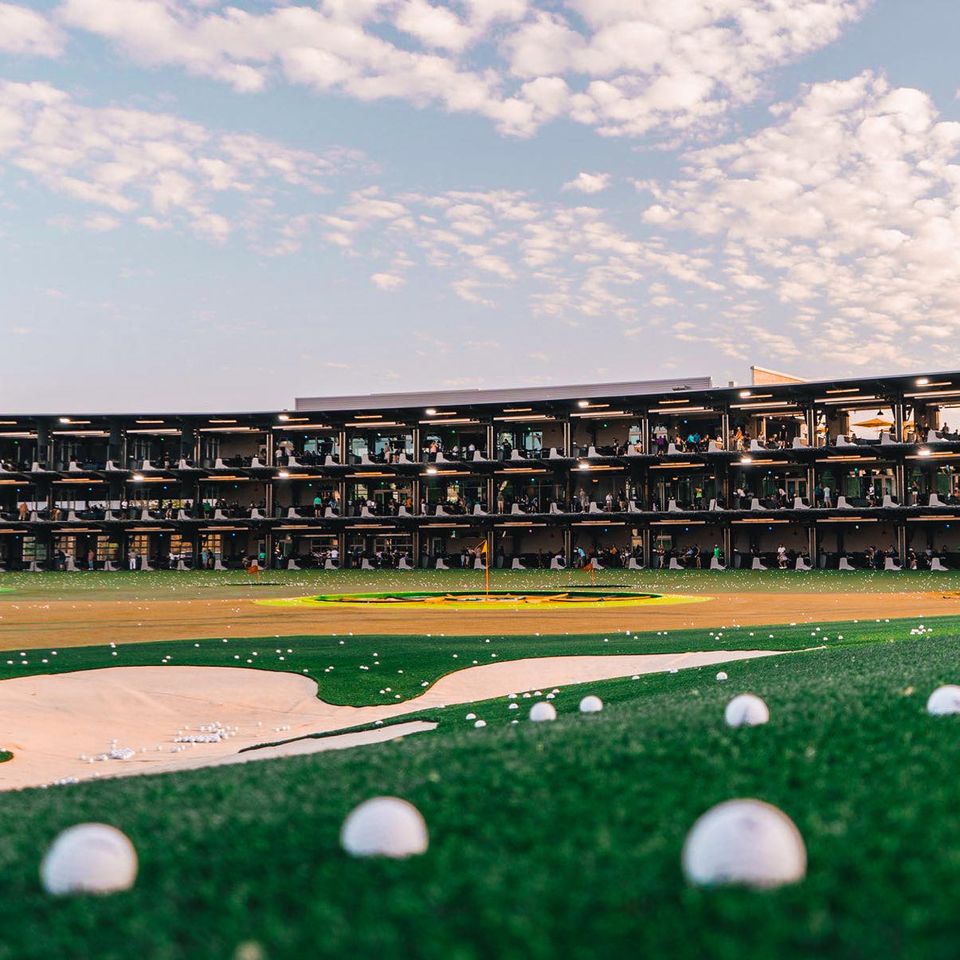 Hitting bays at another Topgolf location Photo: Topgolf
So how much will this high-tech experience set you back? Bays can hold up to six people (including infants and children) and start at around $40 per hour during off-hours, with prices varying by day and time, plus a one-time $5 membership fee for new players. Tuesdays are half-price, and Topgolf is offering 10% off to healthcare workers and teachers.
Due to current COVID-19 capacity restrictions, reservations are required for the time being, so plan ahead.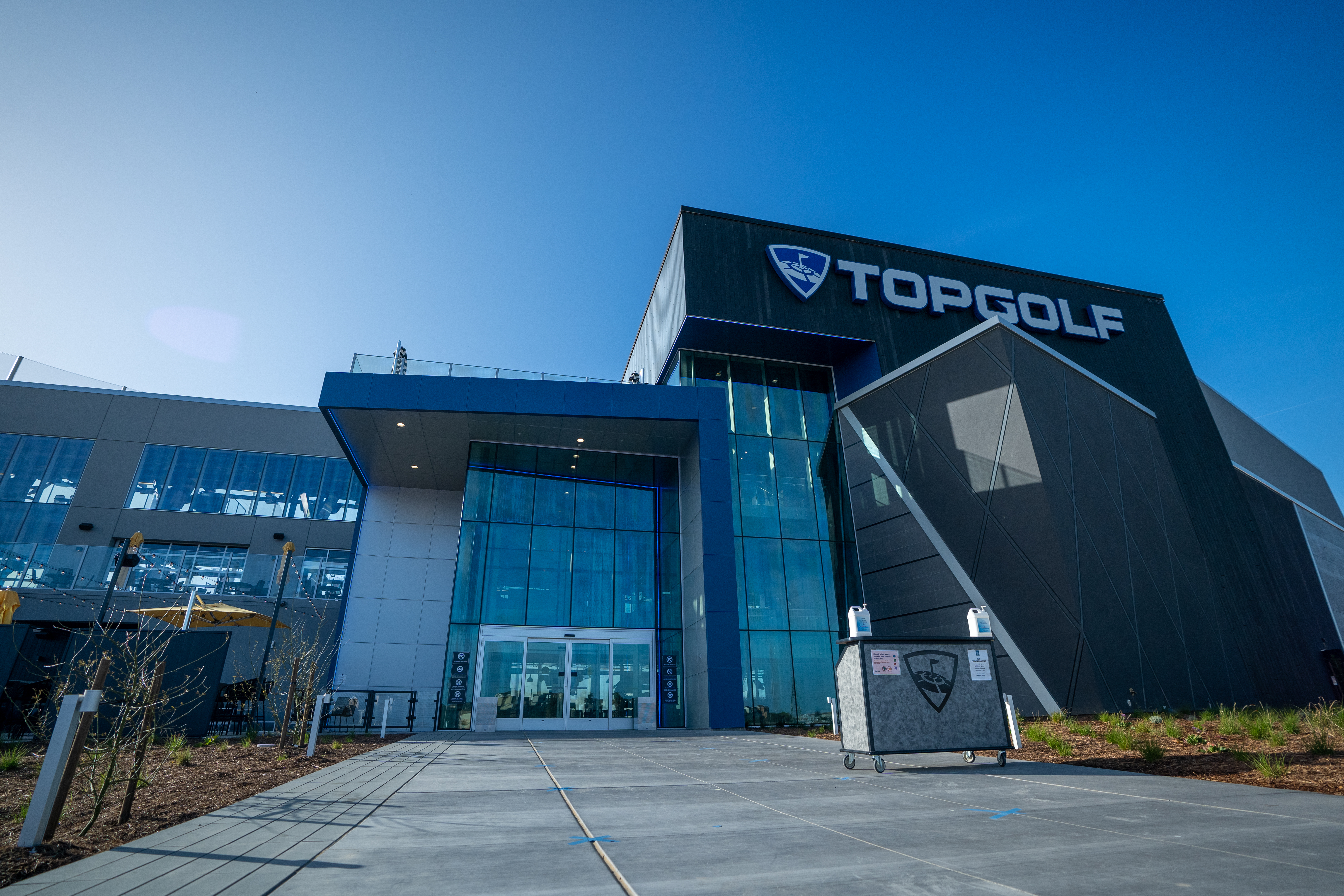 Topgolf San Jose Photo: Topgolf
Topgolf San Jose is located at 10 Topgolf Dr., near Southbay Freeway and 1st St. For more information or to make a reservation, visit topgolf.com/us/san-jose/.