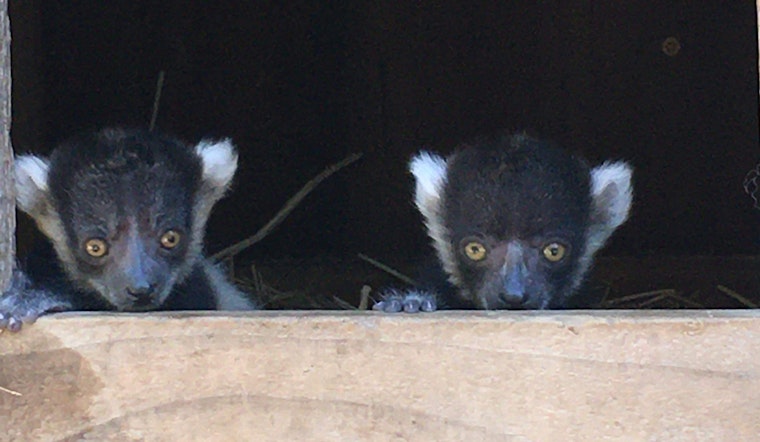 Published on April 30, 2021
San Jose's Happy Hollow Park & Zoo on Friday announced the birth of two critically endangered lemur pups. The adorable babies and their mama have an off-view den for quiet time out of the limelight, but the mother's already started bringing them out to spend time in the main exhibit, where visitors with a bit of luck may be able to spot them.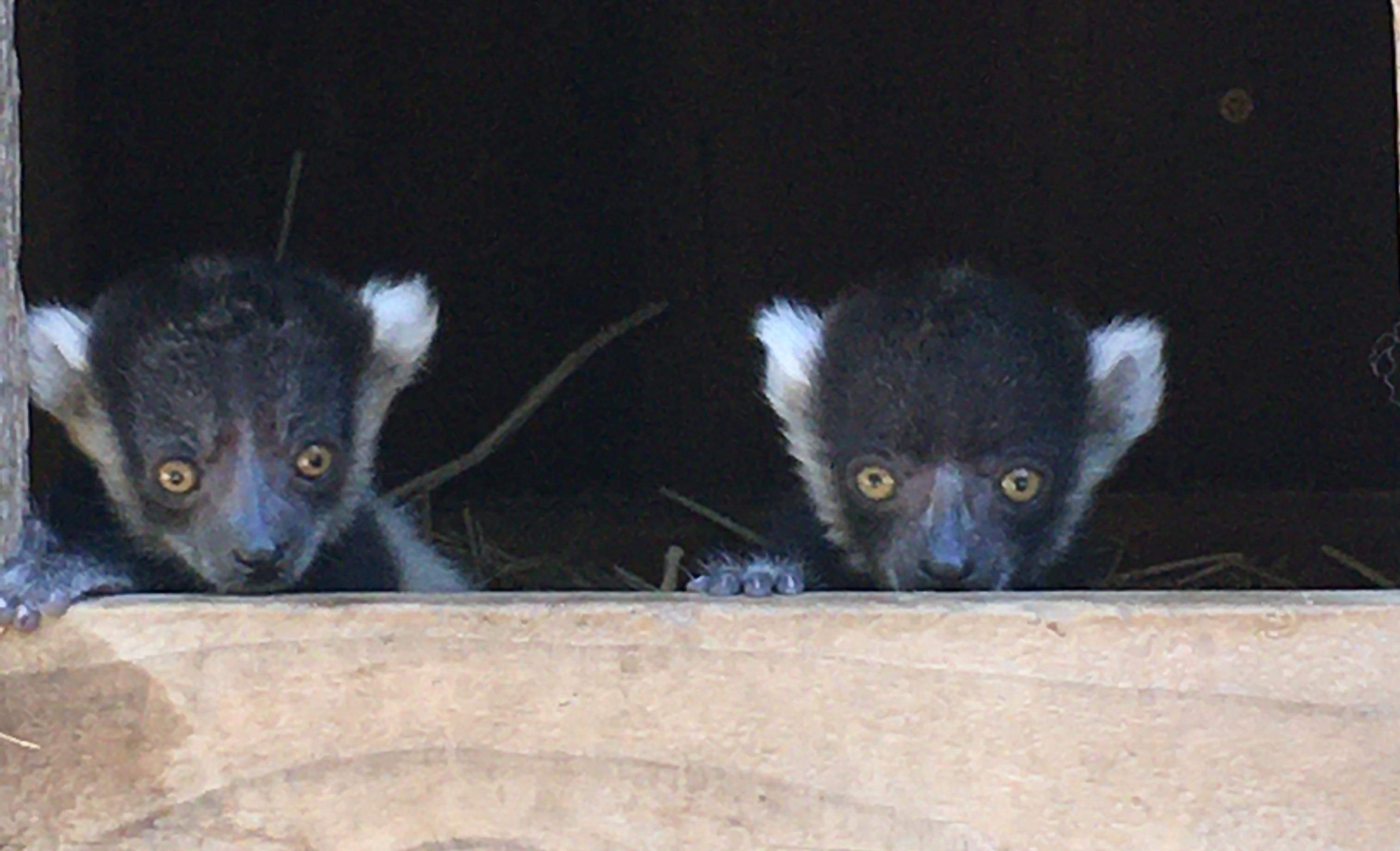 Photo: Happy Hollow Park & Zoo
"The birth of any newborn animal at the Zoo is cause for celebration, but the birth of an endangered species is momentous," said Happy Hollow General Manager Kiersten McCormick in a statement. The healthy black and white ruffed lemur pups arrived on April 16, born to a seven-year-old mother named Vintana, and her 19-year-old mate, Nify.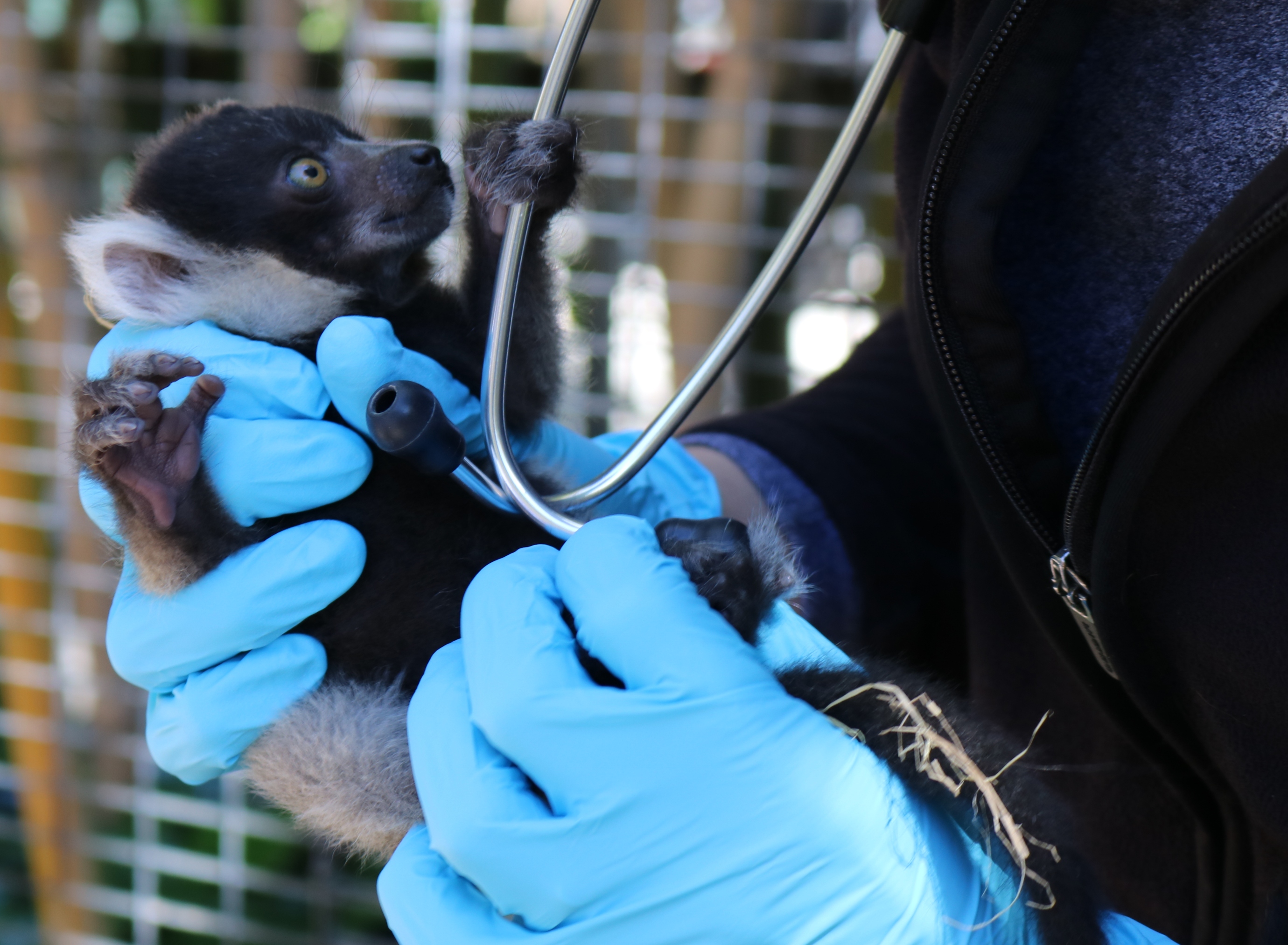 Photo: Happy Hollow Park & Zoo
"Both pups are bright and alert and on track weight-wise for their age," said Veterinary Technician Rachel Atkins. "Like any pregnancy, it's always a relief when newborns pass their first check-up with flying colors. We will continue monitoring them very closely, but so far we are ecstatic to see them thriving."
Happy Hollow said it will be able to confirm the twins' sexes in the weeks to come. Vintana and Nify have already had two other pups since the Association of Zoos and Aquariums' Species Survival Plan program recommended the match.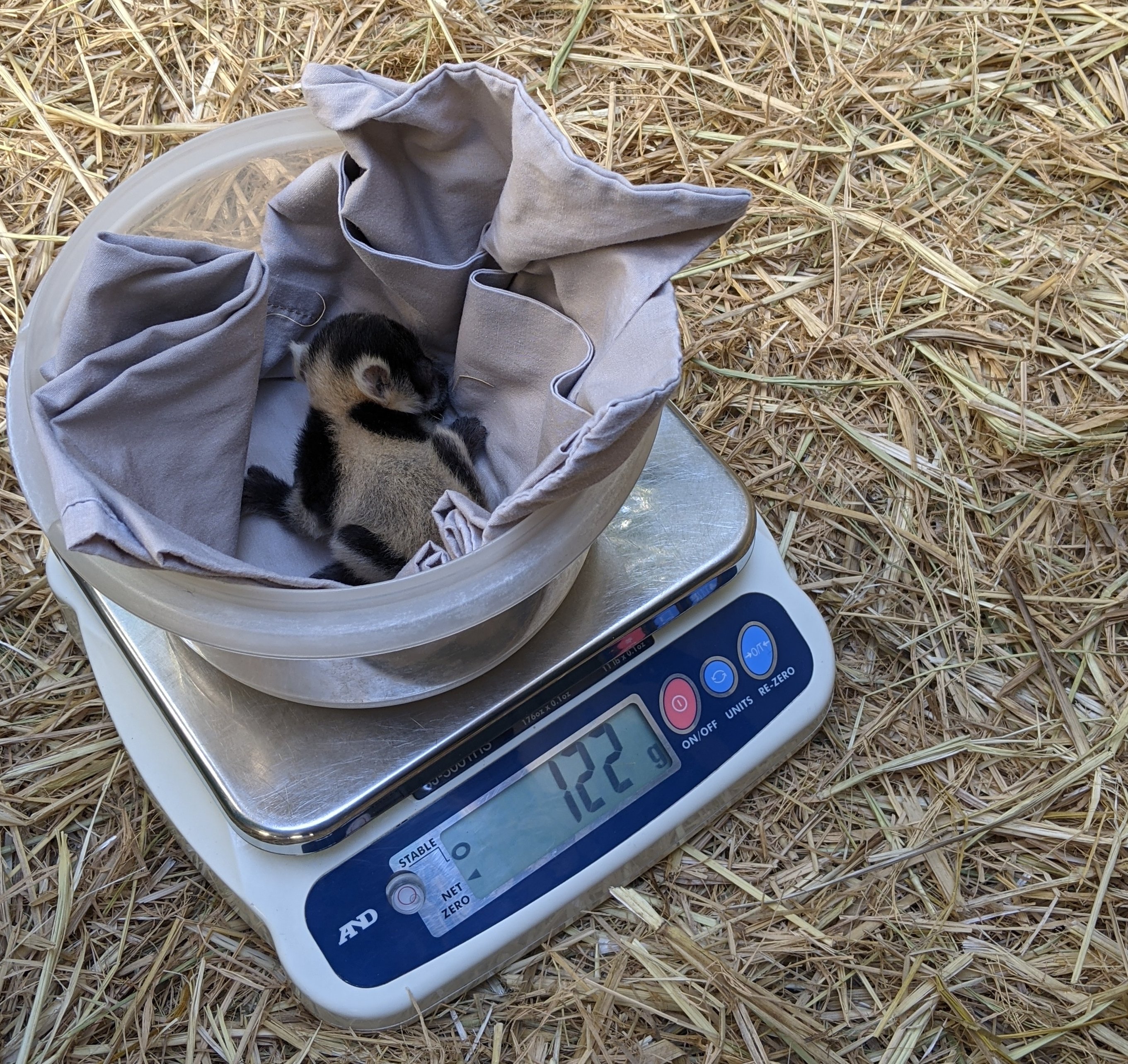 Photo: Happy Hollow Park & Zoo
Visitors can see three species of lemurs inside Happy Hollow's two different Zoo areas, Zoo on the Hill and Zoo in the Hollow. Catching a glimpse of the newborns will be high on visitors' lists, but the zoo is reminding guests that its primary purpose is to educate the public about these rare animals in the hopes of raising support for protecting them.
"Though their antics can be amusing, it's important to remember that our Zoo animals are not here for entertainment purposes," Zoo Manager Kevin Hertell commented. "Very few people will actually take their families to visit Madagascar, but when they see our lemurs up close — it makes them much more likely to want to protect their wild counterparts and habitats."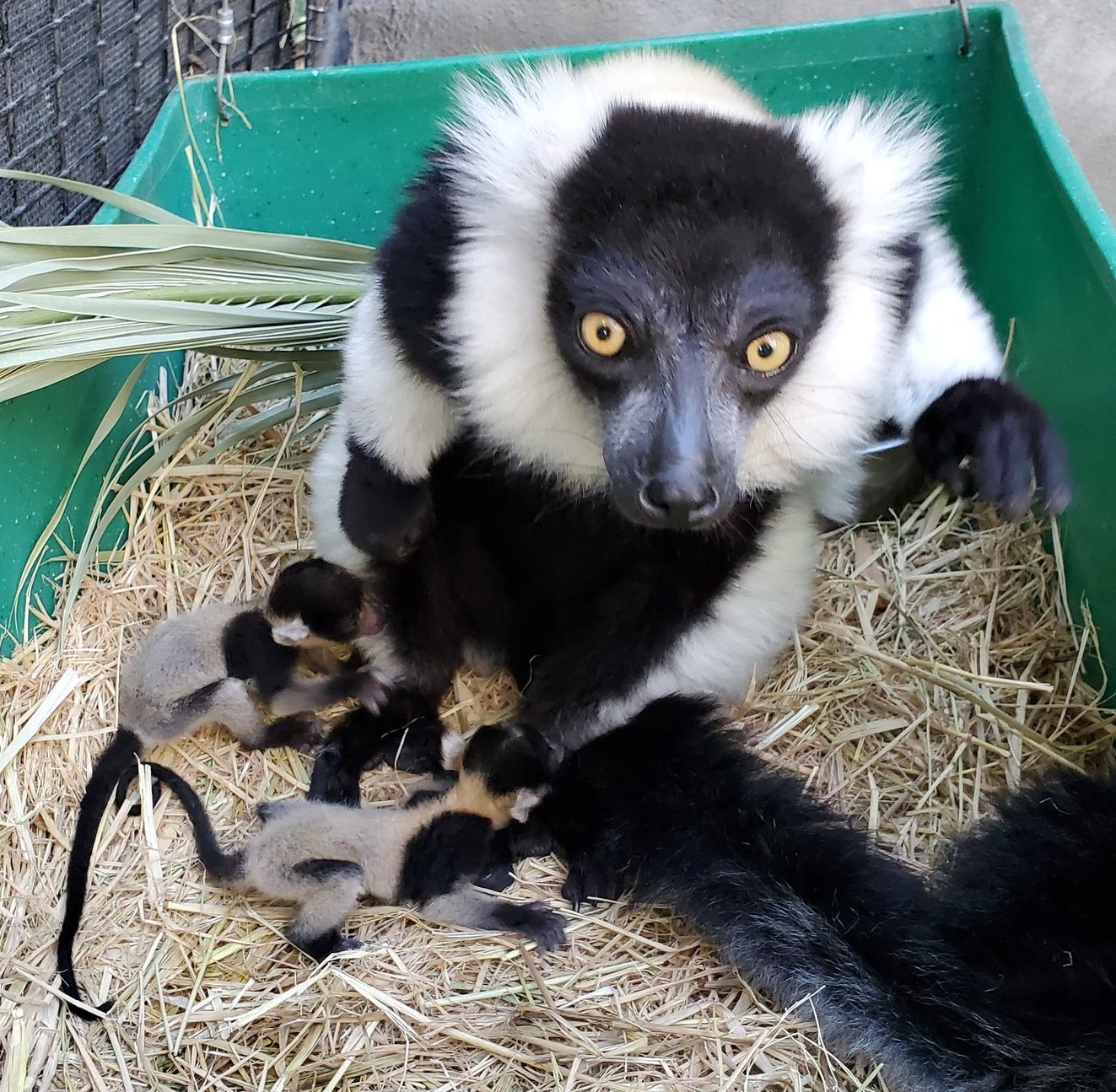 Photo: Happy Hollow Park & Zoo
The International Union for Conservation of Nature lists black and white ruffed lemurs as critically endangered. In the wild, they are found only in Madagascar. Their numbers are dwindling and they face the threat of extinction due to habitat loss and people willing to buy them illegally to keep as pets.
The zoo will be holding a naming contest in May to give the public the chance to help name the new pups. Check the Happy Hollow website and social media for more information when the contest begins.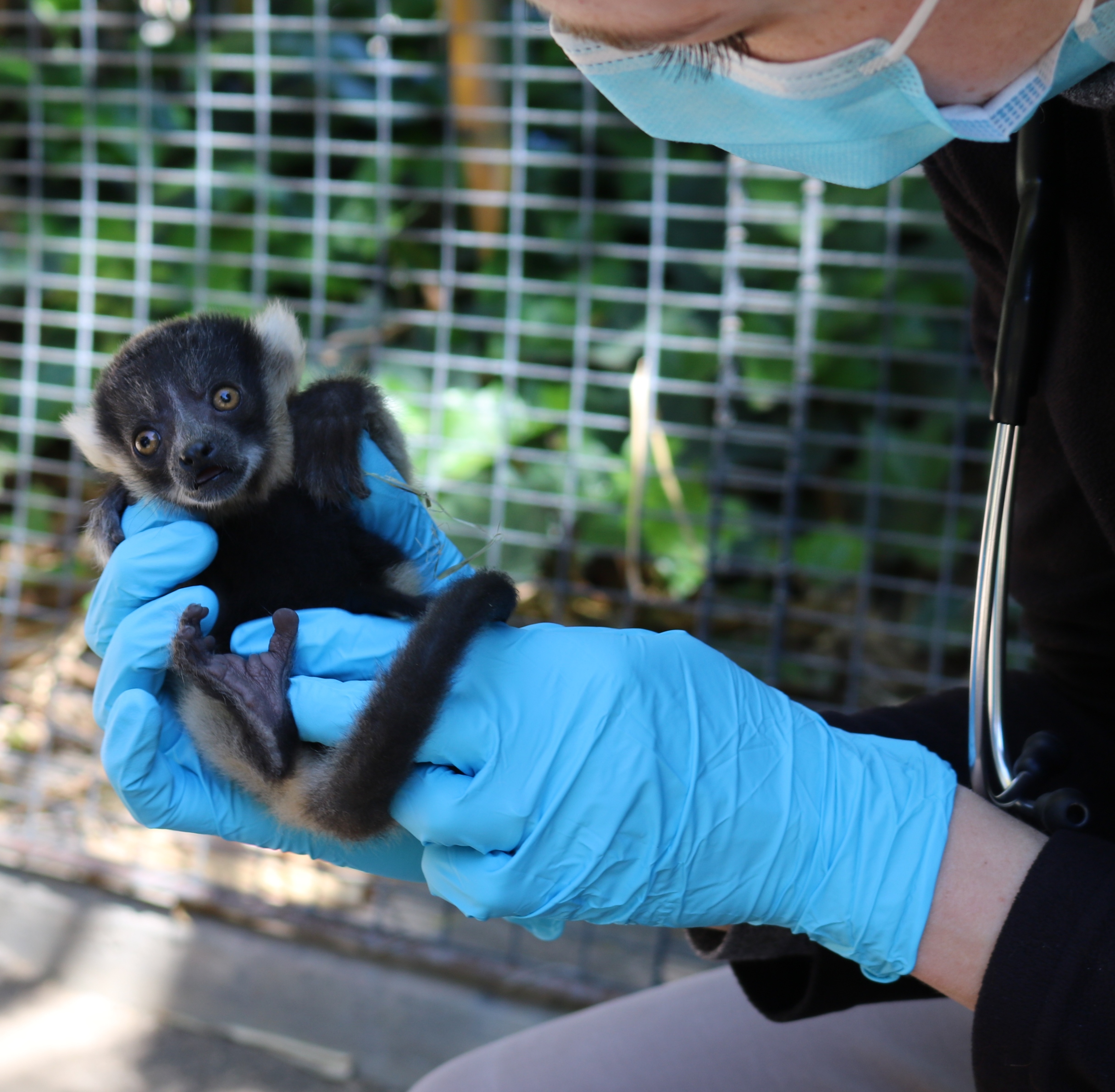 Photo: Happy Hollow Park & Zoo
How to Visit: Happy Hollow is currently open daily for a COVID-modified Walk Through the Zoo. The rides are closed, but two large play and eating areas are available with admission. COVID precautions include mandatory masks for guests aged two years and up, health screenings upon entry and timed ticket reservations.
More information: www.happyhollow.org