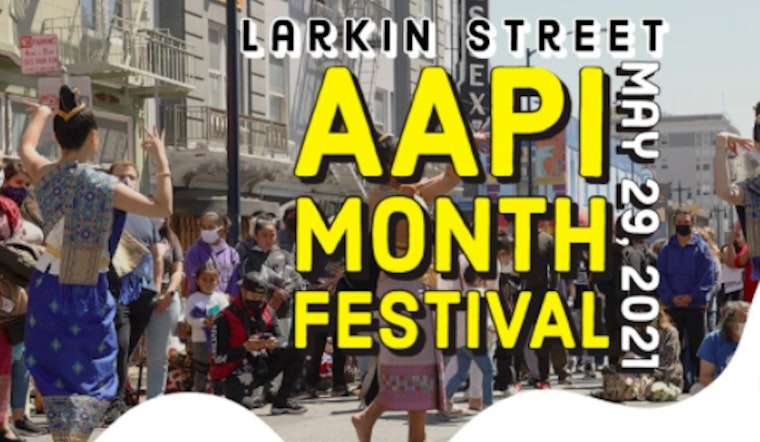 Published on May 27, 2021
A street festival celebrating Asian American and Pacific Islander (AAPI) cuisine and arts will be held in the Tenderloin on Saturday, May 29.
The event is a labor of love for Rene Colorado, who launched the Tenderloin Merchants' Association, and was among the leaders of the effort to get a Shared Spaces street closure in the neighborhood during the pandemic.
The merchants' group had been planning four different festivals, but didn't anticipate holding any until 2022. When Mayor London Breed started announcing broader re-opening across the city, however, Colorado decided he wanted to host a celebration for AAPI Heritage Month.
View this post on Instagram
"I partnered with the Asian Pacific American Heritage foundation," Colorado said, adding that the festival will utilize the Tenderloin Merchants' Larkin Street Shared Spaces closure. The event, which kicks off at noon and runs until 6 p.m., will feature food kiosks, traditional music performances, and a Muay Thai self-defense demonstration. There will also be local AAPI speakers from the neighborhood, and some city leaders including Tenderloin Police Captain Chris Canning, District 6 Supervisor Matt Haney, and San Francisco City Assessor Joaquin Torres.
Thrift store Vacation will host a kiosk and the Tenderloin Merchant's Safety Ambassadors will be present throughout the area of the festival, which will take over Larkin Street between O'Farrell and Willow streets. Face masks are encouraged, but the event will be largely outdoors. There will be tables set up for people to enjoy food from the vendors, and the area will be closed to all vehicles. Colorado said other than the APA Heritage Foundation, partners for the street closure include San Francisco Municipal Transportation Agency, the Mayor's Office of Economic and Workforce Development, the Tenderloin Community Benefit District, and Shared Spaces.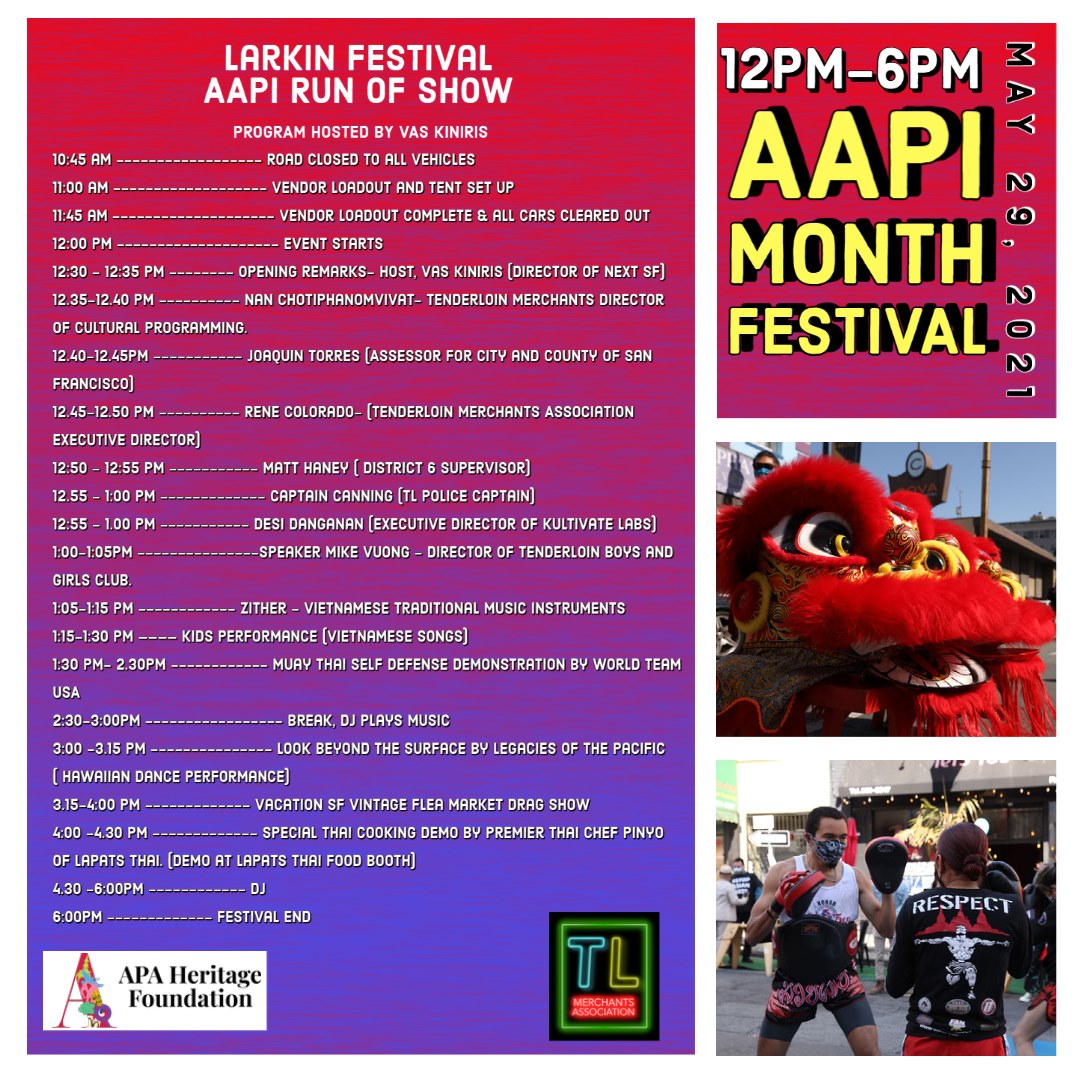 Because there was limited time to plan the event, Colorado was unable to identify any financial sponsors.
"I'm personally financing this event myself," he said. "I'm happy to." He explained it typically takes months to plan an event like this, but said he and two other Tenderloin Merchants' Association workers were committed to celebrating AAPI Heritage Month. He added that he couldn't have pulled the festival together without "Nan, my director of cultural programming, and Symone, my office administrator, slash super talented graphic designer."
"I'm just excited to be able to produce large events for the community again," Colorado said.