Killiney Kopitiam, known as Singapore's oldest cafe, is opening five new Bay Area locations this year as part of a push to greatly expand its U.S. presence from a single storefront in Palo Alto.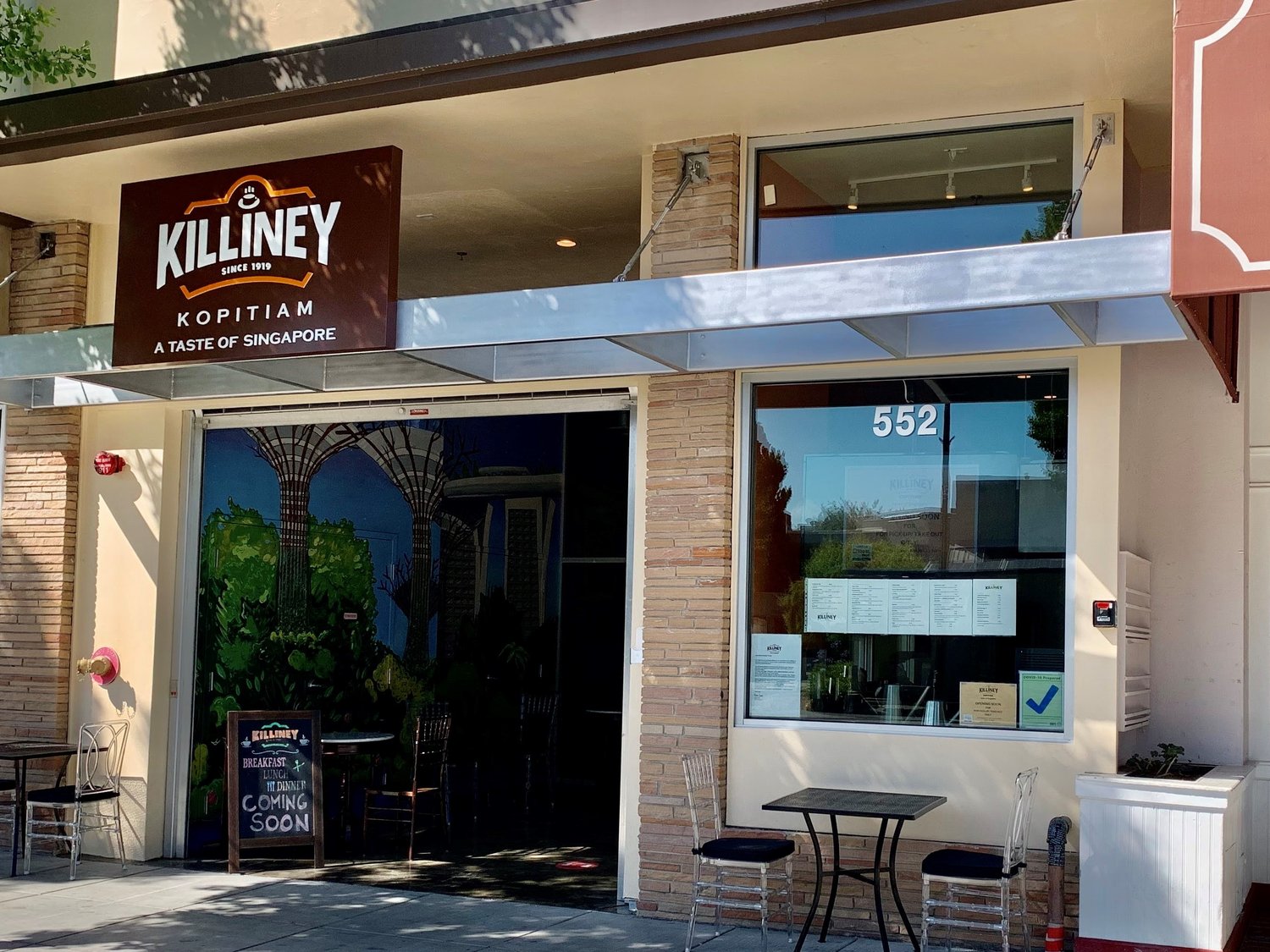 The restaurant's first U.S. location is at 552 Waverley St. in Palo Alto. Photo: Killiney Kopitiam
That's according to the San Francisco Chronicle, which reports that the eatery will open within a month or so in Cupertino, followed by locations in Livermore, Walnut Creek, Santa Clara and Mountain View.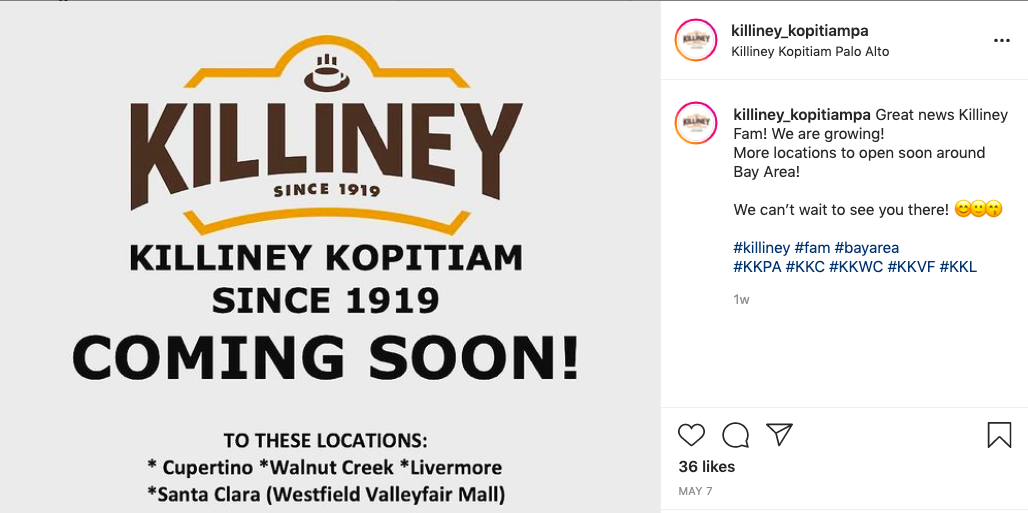 Source: Killiney Kopitiam / Instagram
The chain's first "kopitiam," which means "coffee shop," opened on Singapore's Killiney Road in 1919, according to the company. Just over a century later, the chain arrived in the U.S. last year with a first location in Palo Alto. The eatery serves coffee, tea, kaya toast — toasted bread with a kind of coconut jam — and a variety of Singaporean cuisine, which the franchise describes as a combination of Burmese, Malaysian, Chinese, Indonesian, and Thai food.
At the Palo Alto spot, breakfast options include the famous kaya toast ($5.49) and chicken congee ($6.99), while lunch and dinner choices include seafood bee hoon (stir-fried vermicelli noodles; $12.99), bak kut teh (pork rib soup; $13.99), chicken curry ($11.99) and garlic noodles ($9.99), among numerous other dishes.
In 2008, the Singapore Book of Records listed the original location at 67 Killiney Road as the oldest existing Hainanese Coffee Shop, the company says.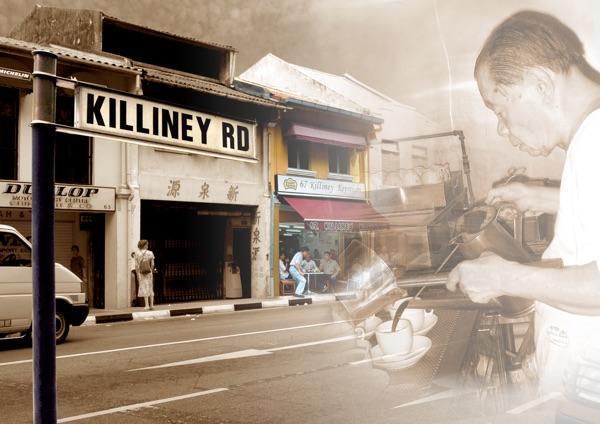 Source: Killiney Kopitiam
Citing conversations with Killiney Kopitiam's U.S. franchisee Amanda Toh Steckler and business developer Richard Reyes, the Chronicle says the cafe chain is planning to open 62 U.S. locations in the next eight years, expanding from the Bay Area to Southern California and Washington.
"We're looking to grow exponentially," Reyes told the outlet.
The Cupertino location is set for 19110 Stevens Creek Blvd. Killiney Kopitiam will open in Livermore at 3010 West Jack London Blvd., at 1520 N. Main St. in Walnut Creek, at the Westfield Valley Fair mall in Santa Clara, and at the San Antonio Village in Mountain View.
Killiney Kopitiam is located at 552 Waverley St., Palo Alto. For more information: killineyusa.com