Handmade Chinese dumplings, gourmet ramen, high-end outdoor and activewear, and hot yoga are all due to open by the end of the year at San Jose's Santana Row, which already saw one major new opening this week — Nike Live.
The Nike Live store is the first of a number of new shops opening at Santana Row that may have been drawn in part by the mixed-use development's pandemic-friendly open-air design. "The most obvious outcome of COVID is the push for the consumer towards open-air centers," a representative of the developers told the Mercury News.
Here's what you need to know about the newest places coming up to eat, shop, work out and then eat some more at Santana Row:
Hot 8 Yoga
The Hot 8 Yoga will offer various hot yoga and workout classes at temperatures ranging from 100 to 108 degrees. Complimentary mats, towels and props will be provided. The studio highlights its "spa-like locker rooms" that will have high-pressure showers, eco-friendly products, and a range of amenities. Early-bird members who sign up before June can lock in a 25-percent discounted rate for life. Hot 8 Yoga is due to open at Santana Row in June.


Photo: Hot 8 Yoga
Vuori
Boutique California activewear company Vuori makes performance apparel "inspired by the active Coastal California lifestyle" for fitness, sports, and surf. The company has a focus on ethical manufacturing and sustainability. It's expected to open at Santana Row in June.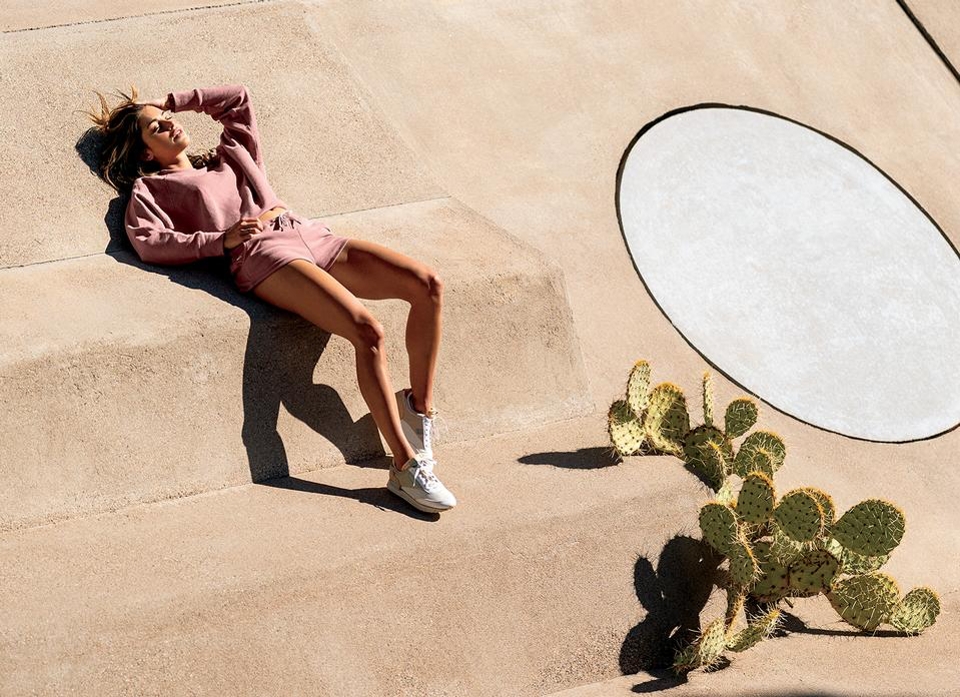 Photo: Vuori
Arc'teryx
Arc'teryx is a Canadian company that makes high-end outdoor clothing and gear, including performance-focused outerwear and rock climbing supplies. The company says it was founded by rock climbers in the Canadian mountains and highlights quality and outdoor cred as its key features.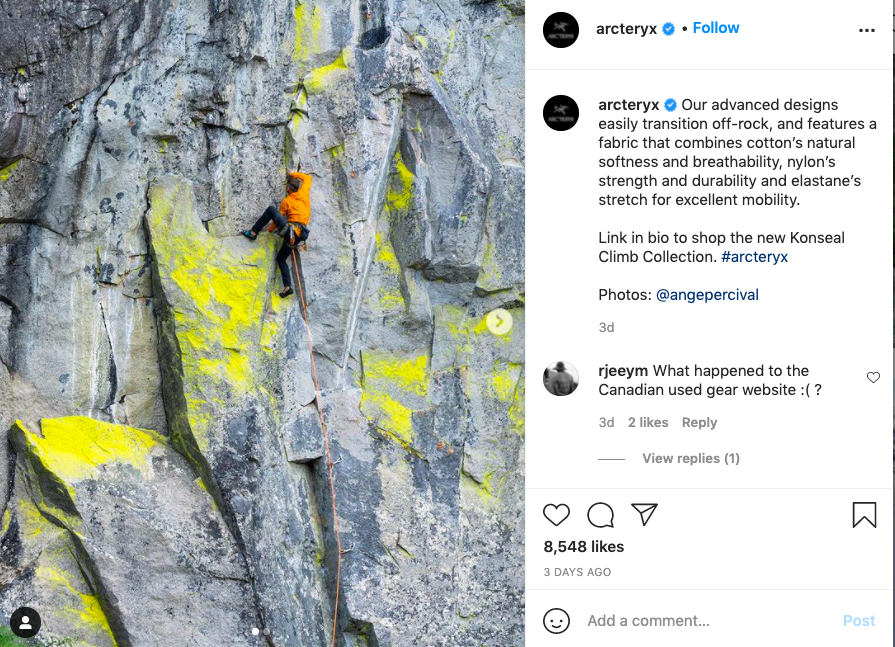 Photo: Arc'teryx / Instagram
Dumpling Time
San Francisco's popular local dim sum restaurant mini-chain, Dumpling Time, will reportedly open a Santana Row location in the fall. Basketball fans may remember Dumpling Time as a darling of the Warriors franchise; the third location of the handmade Chinese dumpling favorite is in Thrive City outside the new Chase Center, and the Warriors also worked with Dumpling Time to provide meals to essential workers during the pandemic.
Dumpling Time is the latest venture from Kash Feng, owner of the Michelin starred Omakase and Bib Gourmand Okane. The shop's handmade dumplings will come in different shapes and with various fillings, including heritage pork, veggies, chicken, lamb, wagyu beef, and a range of seafood.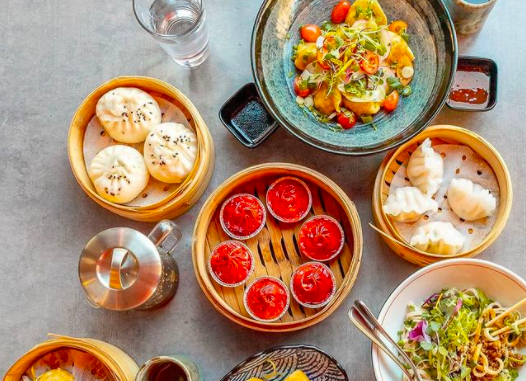 Photo: Dumpling Time / Instagram
Momosan Ramen & Sake
Chef Masaharu Morimoto, aka Momo san, is opening his first California location at Santana Row in late 2021. In addition to Japanese-style ramen, the restaurant will also feature grilled dishes and Japanese bar snacks.
Having grown up and learned his trade in Japan, Morimoto brings his favorite food and drink from his home in Hiroshima, Japan to the U.S. with locations in New York City, Seattle, Waikiki — and now San Jose.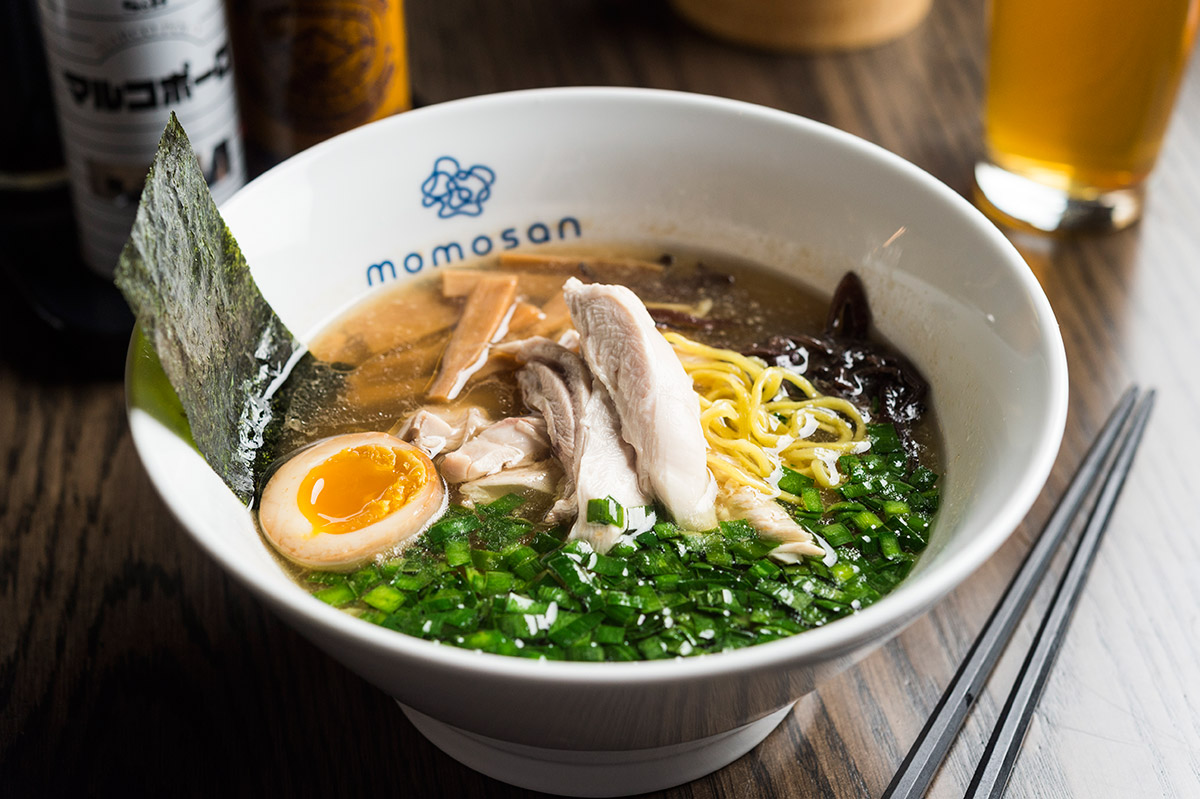 Photo: Momosan Ramen & Sake
More information: www.santanarow.com