With sunshine in the forecast for next week and Santa Clara County in the glorious Orange Tier (hey, everything's relative!), you may be about ready to celebrate. We're thinking about toasting rising vaccination rates and the warm weather with a cold craft beer from a local brewery in honor of American Craft Beer Week, May 10–16.
Mostly just an excuse to enjoy a great brew, the national event also presents an opportunity to support small businesses after a tough year that's hit the hospitality industry especially hard. "We invite you to toast the local businesses that have endured tough times to ensure our glasses, growlers, and beer fridges remain full," says the nonprofit Brewers Association.
In that spirit, Hoodline brings you a partial list of craft breweries in the immediate neighborhood of San Jose. Cheers!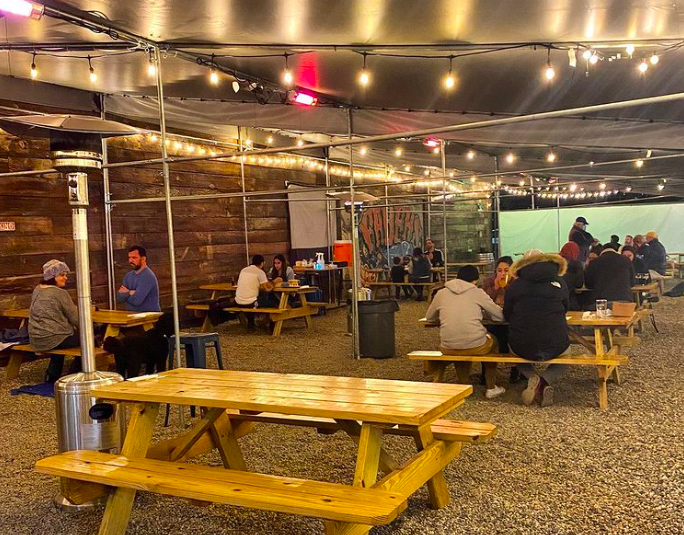 Photo: Camino Brewing Co / Instagram
Camino Brewing Co
Outdoor beer garden (food available from local vendors) open Wednesday-Friday 4 p.m.-10 p.m., Saturday 12 p.m.-10 p.m. and Sunday 12 p.m.-8 p.m.
Location: 718 S 1st St., San Jose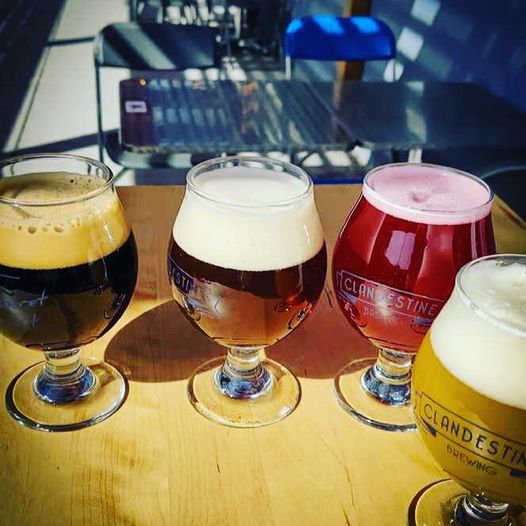 Photo: Clandestine Brewing
Clandestine Brewing
Hours: Wednesday and Thursday 4 p.m.-8 p.m., Friday and Saturday 2 p.m.-9 p.m., and Sunday: 2 p.m.-8 p.m.
Location: 980 S 1st Ste. B, San Jose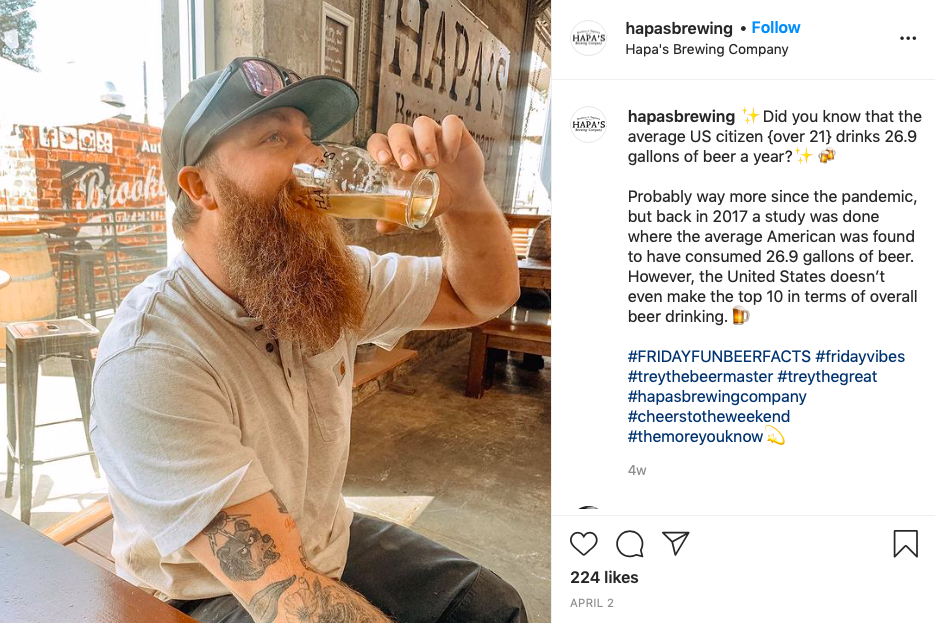 Photo: Hapa's Brewing Company / Instagram
Hapa's Brewing Company
San Jose brewery and taproom open Tuesday-Thursday 4 p.m.-9 p.m., Friday 3 p.m.-9 p.m., Saturday 11 a.m.-9 p.m., and Sunday 12 p.m.-8 p.m.
Los Gatos location hours: Tuesday-Thursday 3 p.m.-9 p.m., Friday 12 p.m.-9 p.m., Saturday 11 a.m.-9 p.m., and Sunday 11 a.m.-8 p.m.
Locations: 460 Lincoln Ave. Ste. 90, San Jose and 14 S. Santa Cruz Ave., Los Gatos
Hermitage Brewing Company
Taproom Hours: Thursday and Friday 4 p.m.-9 p.m., Saturday 1 p.m.-8 p.m. and Sunday 1 p.m.-7 p.m. Curbside Pick Up: Friday 4 p.m.-8 p.m.
Location: 1627 S 7th St., San Jose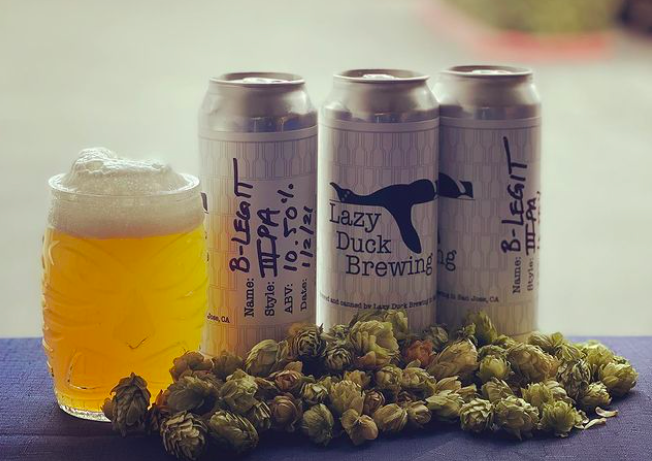 Photo: Lazy Duck Brewing / Instagram
Lazy Duck Brewing
Curbside pickup available Saturday and Sunday 12 p.m.- 3 pm.
Location: 1723 Rogers Ave. Ste. E, San Jose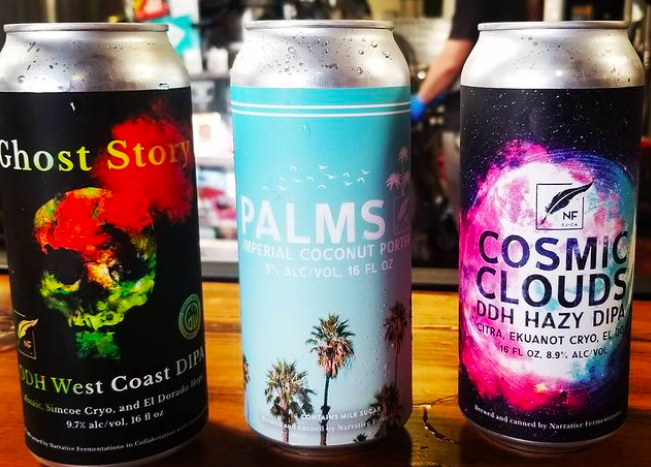 Photo: Narrative Fermentations / Instagram
Narrative Fermentations
Hours: Thursday and Friday 3 p.m.-9 p.m., Saturday 11 a.m.-9 p.m. and Sunday 11 a.m.-5 p.m.
Location: 101 E. Alma Ave., San Jose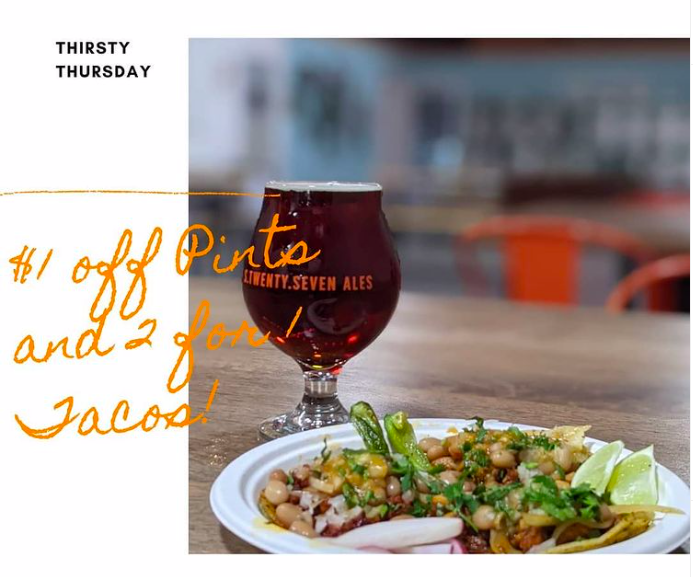 Photo: S27 Alehouse & Brewery
S27 Alehouse & Brewery
Taproom open Monday 2 p.m.-6 p.m., Wednesday-Friday 2 p.m.-9 p.m., Saturday 12 p.m.-9 p.m., and Sunday and Tuesday by appointment.
Location: 461 Perrymont Ave., San Jose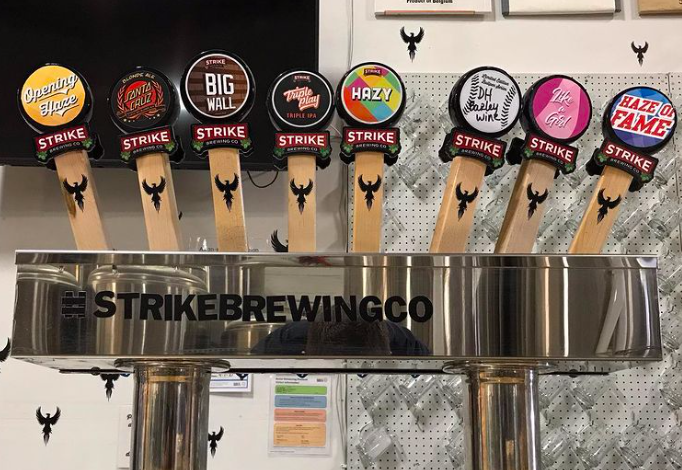 Photo: Strike Brewing Co / Instagram
Strike Brewing Co
San Jose and Campbell taprooms open Thursday and Friday 3 p.m.-7 p.m., Saturday and Sunday 12 p.m.-6 p.m. San Jose location only also open Wednesday 3 p.m.-7 p.m.
Locations: 2099 S 10th St., San Jose and 469 E. Campbell Avenue, Campbell


Photo: Uproar Brewing
Uproar Brewing
Hours: Thursday 4 p.m.- 6:30 p.m., Friday 4 p.m.-8 p.m., Saturday and Sunday 2 p.m.-8 p.m.
Location: 439 S 1st St., San Jose
Rock Bottom Brewery & Restaurant
Rock Bottom has one or more locations in 11 states, but the Campbell spot is its only one in the Golden State. Restaurant and brewery open Monday-Sunday 11 a.m.-10 p.m.
Location: 1875 S. Bascom Ste. 700, Campbell
DTSJ Brewing Company
Temporarily closed as they move locations slightly, but check back soon to patronize these local brewers!
Location opening soon: 370 S 22nd St., San Jose