With Pride Month officially kicking off yesterday and San Francisco set to fully reopen June 15, more Castro businesses are beginning to open. Here's a brief roundup of recent changes to Castro businesses.
Opening
Master Goblin Games (2275 Market St. Suite A)
A new board game shop, Master Goblin Games, is set to take over the former Comic Book Beardies (formerly Whatever Store) this month.
A sign inside the business states that the store will be opening June 15.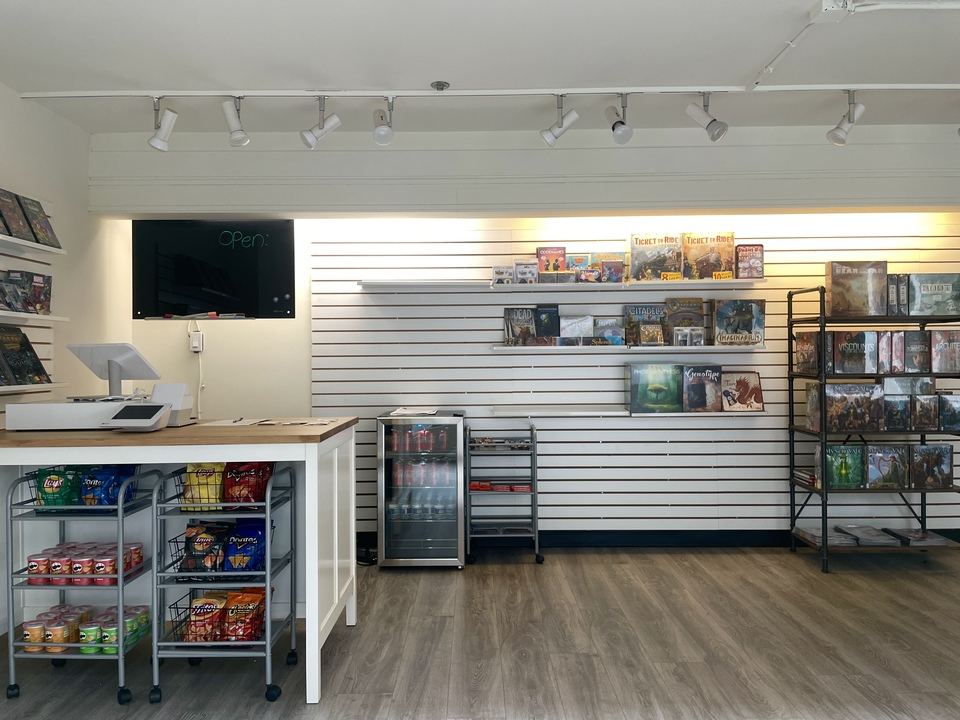 Master Goblin Games opens June 15 at 2275 Market St. | Photo: Steven Bracco/Hoodline
Hoodline readers will recall Comic Book Beardies quietly closed in December 2019 after 13 years in the Castro.
Public records indicate Master Goblin Games is being opened by Ryan Dickinson.
On a recent visit by a Hoodline reporter, the space was already full of fixtures and merchandise. A representative at the store was not available for comment.
Sancha Sushi (253 Church St.)
A new Japanese restaurant Sancha Sushi opened last month in the space previously occupied by Miyabi Sushi at 253 Church St. (between Market and 15th streets).
Miyabi Sushi closed last year after 33 years at Church and Market.

Sancha Sushi is now open at 253 Church St. | Photo: Steven Bracco/Hoodline
Hoodline reached out to Sancha Sushi for comment but did not receive a response. Public records indicate Sancha Sushi is owned by Nisaa Ayesha Karim.
Sancha Sushi's first North Beach location opened earlier this year at 1224 Grant St. (at Columbus Ave.), formerly Pesce e Riso.
Sancha Sushi is currently applying for a new liquor license at the space. Miyabi's liquor license had been suspended in 2018 by the California Department of Alcoholic Beverage Control (ABC).
At the time, ABC spokesperson Justin Gebb told Hoodline that the suspension was related to an issue with the California Department of Tax and Fee Administration (CDTFA). Public records indicate Miyabi's license continues to be suspended and is still in collections.
Reopenings
Last Rites (718 14th St.) & Wooden Spoon (2172 Market St.)
Two more Castro and Duboce Triangle neighborhood businesses have reopened after both temporarily closing for over a year due to shelter-in-place restrictions.
After popping up on Wednesdays last year at sister-bar Horsefeather (528 Divisadero), Last Rites, the Church Street-adjacent Tiki bar, has reopened at 718 14th St.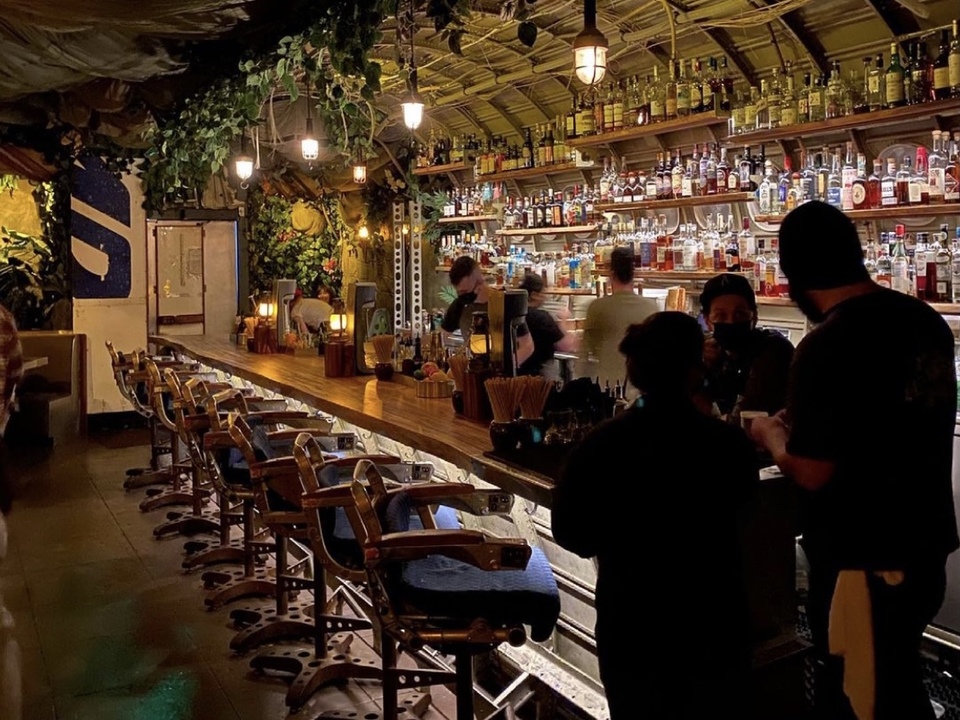 Inside Last Rites tiki bar which reopened last week. | Photo: Matt Emery/Instagram
Last Rites opened in 2018, in the space formerly occupied by The Residence, and it has remained closed throughout the pandemic.
According to Last Rites' Susan Eggett, the bar softly reopened last week with limited seating.
Going forward, Eggett says Last Rites will be open Tuesday through Saturday and will expand its hours as operations get back up and running smoothly.
"Returning guests will be happy to see the return of the signature cocktail, the Last Rites, Zombie Killer, and Kali Ma's Doom along with a stellar new beverage program created by Bar Manager Tommy Bermudez and Colin Smith," said Eggett. Natural wines and fino sherry are also on tap.
Customers can book a table through Open Tables and walk-ins are welcome as well.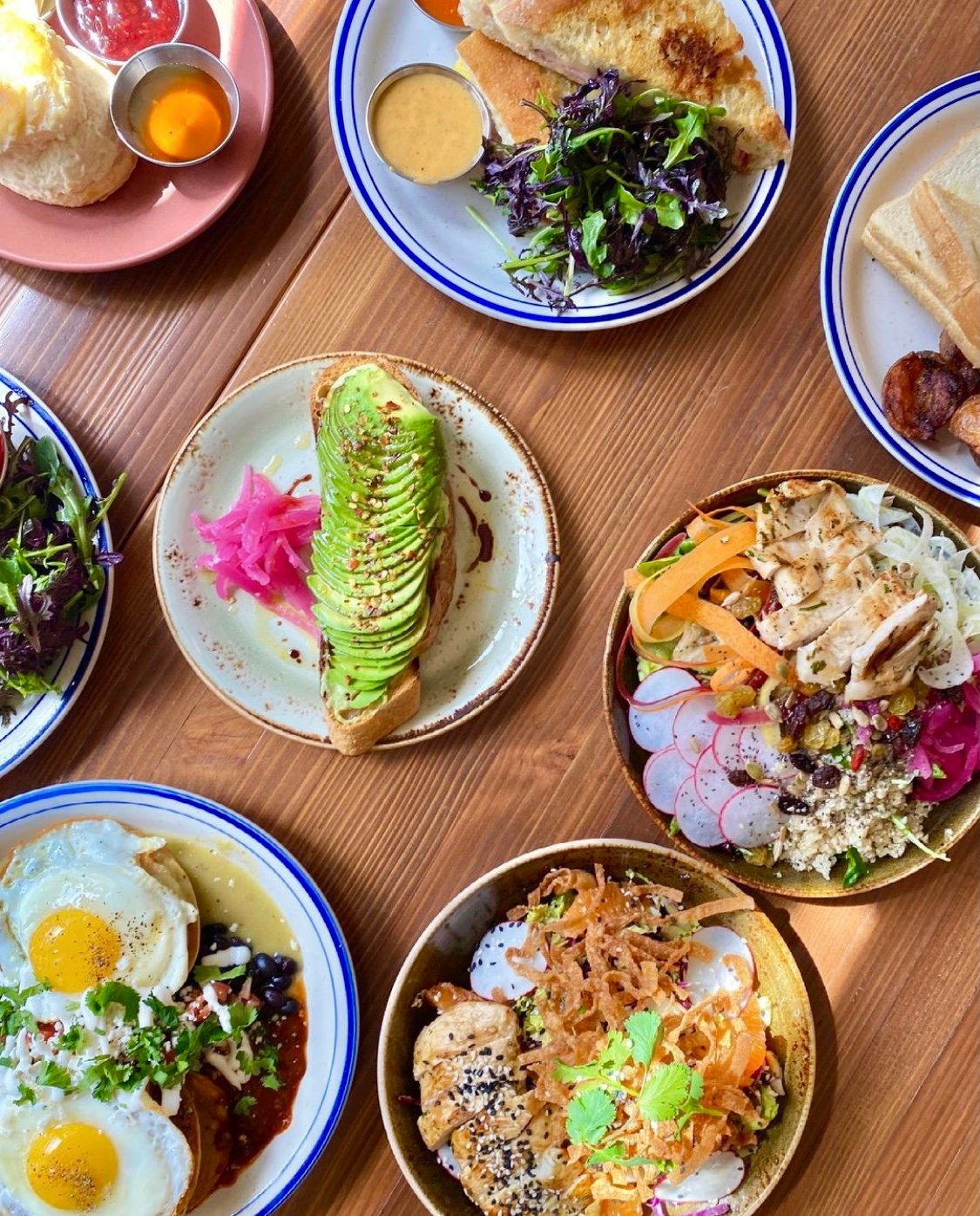 Brunch menu items at Wooden Spoon. | Photo: Wooden Spoon/Instagram
Just around the corner on Market St., neighborhood brunch spot Wooden Spoon reopened in April after being closed throughout 2020.
Wooden Spoon was opened in 2018 by the team behind Woodhouse Fish Company and West of Pecos (550 Valencia) in the Mission.
---
Thanks to Hoodline tipster Zack Z.! If you've seen something new (or closing) in the neighborhood, text your tips and photos to (415) 200-3233, or email [email protected] If we use your info in a story, we'll give you credit.