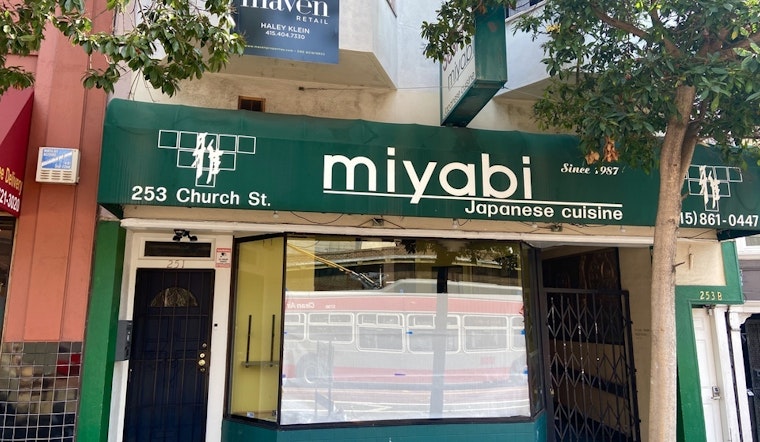 Published on September 30, 2020
After 33 years on Church Street, Miyabi Sushi (253 Church St.) has permanently closed.
Hoodline was alerted to the news by an anonymous tipster. "Right now they are moving boxes into a car and a truck," wrote the tipster. "And I just saw them wheel a piece of equipment into Red Jade and wheel some tables and a cooler and another item into Pilsner Inn."
Hoodline reached out to Miyabi Sushi for comment but did not receive a response.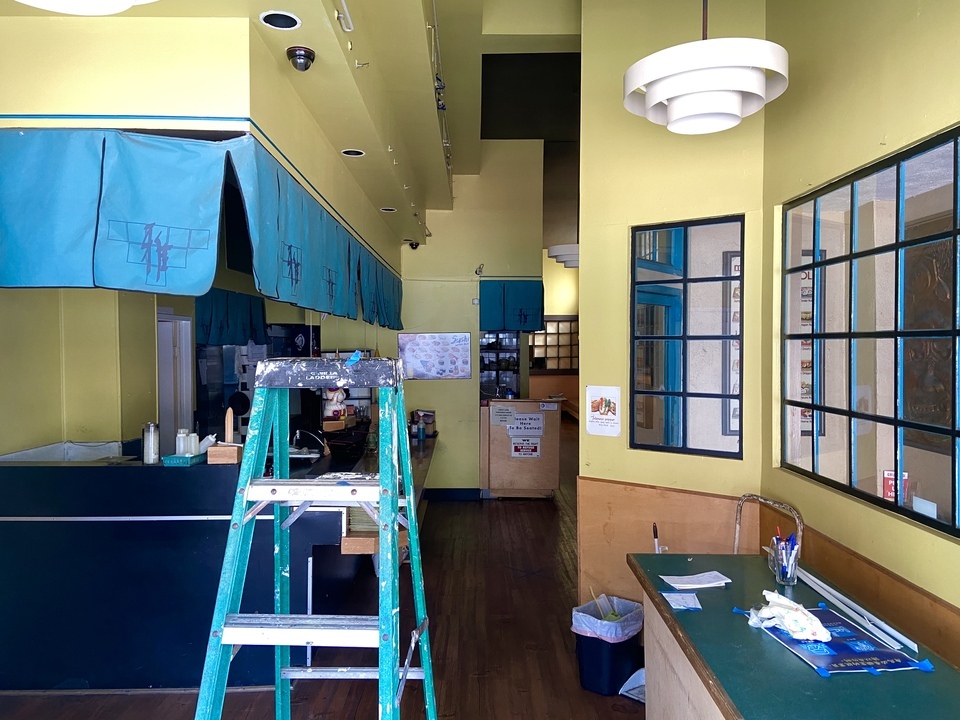 The closure comes just as Mayor London Breed announced yesterday that restaurants could resume indoor dining today with limited capacity, however that appears to have not come soon enough for Miyabi.
When a Hoodline reporter visited the restaurant, fixtures and furniture had been removed.
Currently, the 2,940-square-foot Miyabi Sushi space is listed for lease by Maven Properties. Hoodline spoke with Maven Properties listing agent Haley Klein who confirmed the restaurant closure, and Klein said a new tenant has not been found.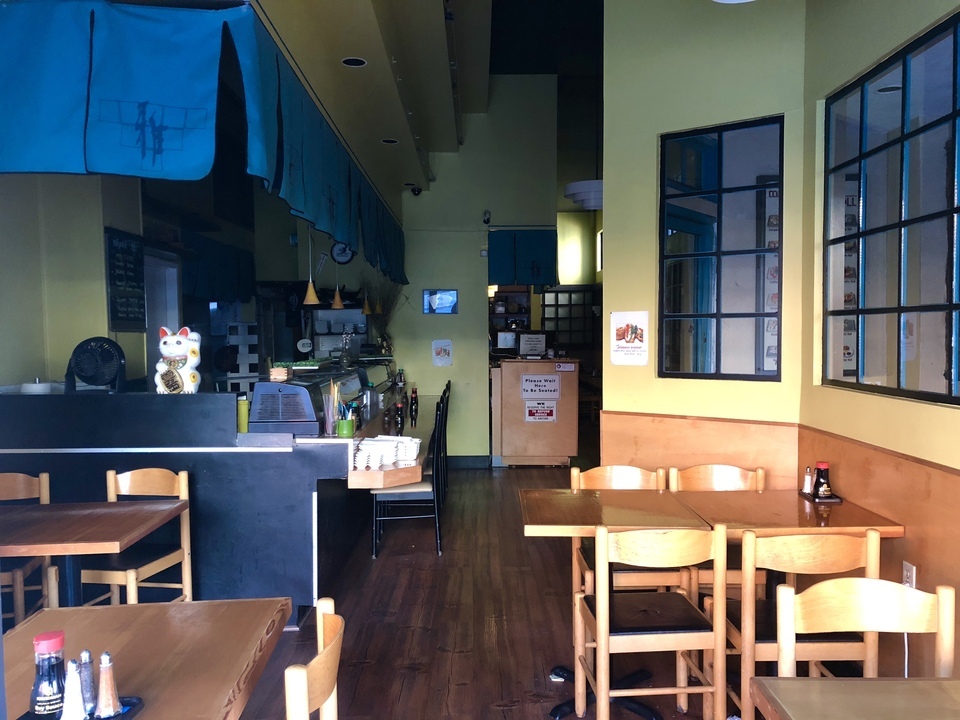 Klein declined to provide the asking rent for the space but did say Maven Properties is seeking below-market rate rent and is currently entertaining all offers.
Miyabi Sushi's closure adds another vacancy to a long troubled section of Church St.
This latest closure leaves the 200 block of Church with six vacant storefront including; 213 Church, 215 Church (Cook Shoppe), 227 Church (Aardvark Books), 268 Church (Underglass Custom Framing), 242 Church St. (Sparky's Diner) and 212 Church (Church St. Flowers).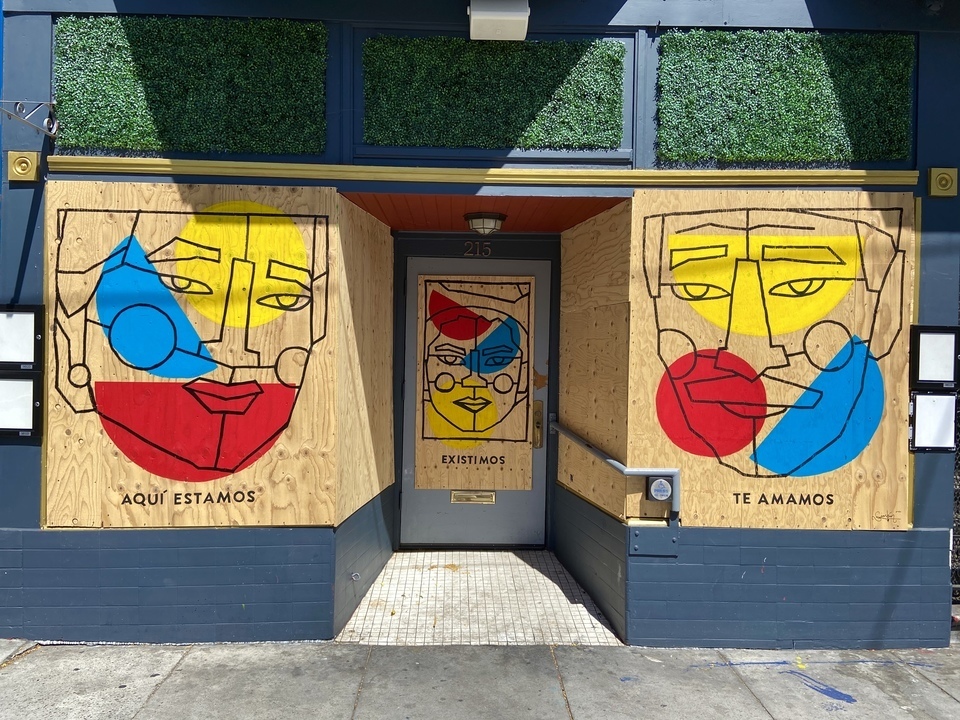 Two spaces along the block remain closed during shelter-in-place including neighborhood bar Pilsner Inn (225 Church) and French restaurant Aquitaine (216 Church), which has yet to have its official grand opening after relocating here from the Financial District before the pandemic.
Asked when Aquitaine plans on opening owner Andrew Fidelman tells Hoodline, "we are getting close." "We will let you know as soon as we can."
The loss of Miyabi Sushi puts the total number of permanent Castro business closures during shelter-in-place at 21.
Other September closures included Ritual Coffee Roasters (2299 Market), Hand Job (4051 18th) and Big Cleaners (4359 18th).
The overall retail scene was rife with vacancies before COVID-19 came along, and the pandemic has only made things worse. Other summer closures in the neighborhood included German café Mauerpark (500 Church), video bar Badlands (4121 18th), and further down Market Street, Destino Latin Bar & Pisco Lounge (1815 Market).
Longtime barbershop Male Image (2195 Market), It's Tops Coffee Shop (1801 Market), the Market Street 24 Hour Fitness location (2145 Market), and restaurant The Castro Republic (2295 Market) are also among the recent closings.