A new tiki bar has crash-landed in Duboce Triangle.
Last Rites officially opened last Saturday at 718 14th St. (between Church and Belcher streets) in the space formerly occupied by The Residence. Horsefeather owners Justin Lew and Ian Scalzo took over the space last year.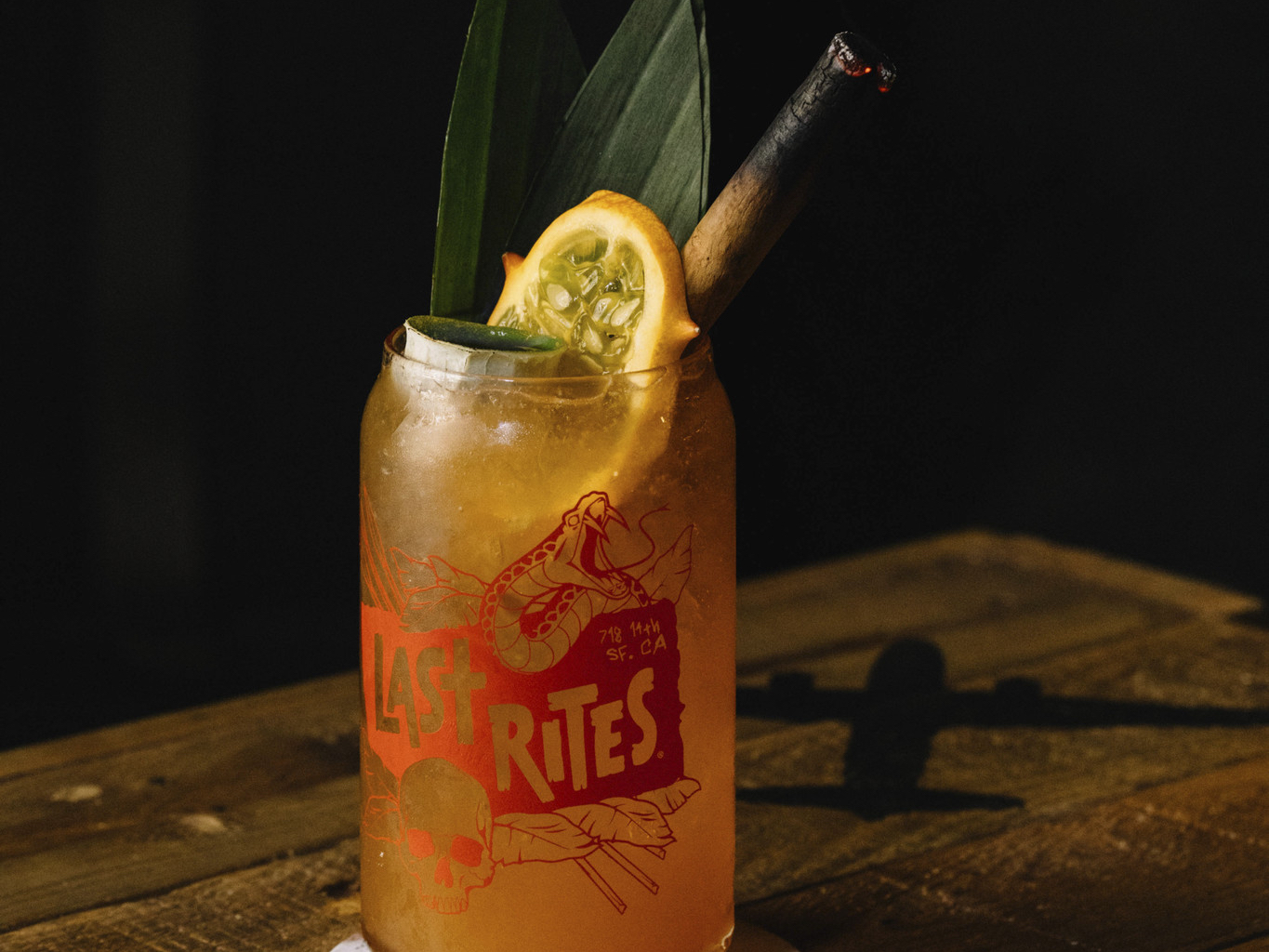 After undergoing extensive renovations, the bar now resembles the fuselage of a wrecked airplane, with tropical vines and other touches owners describe as "Polynesian noir."
Adding to the Polynesian theme: faux banyan tree roots and boulders, a nine-foot stone idol, parachute fabric and vintage plane jump seats that are meant to evoke an adventure vacation experience.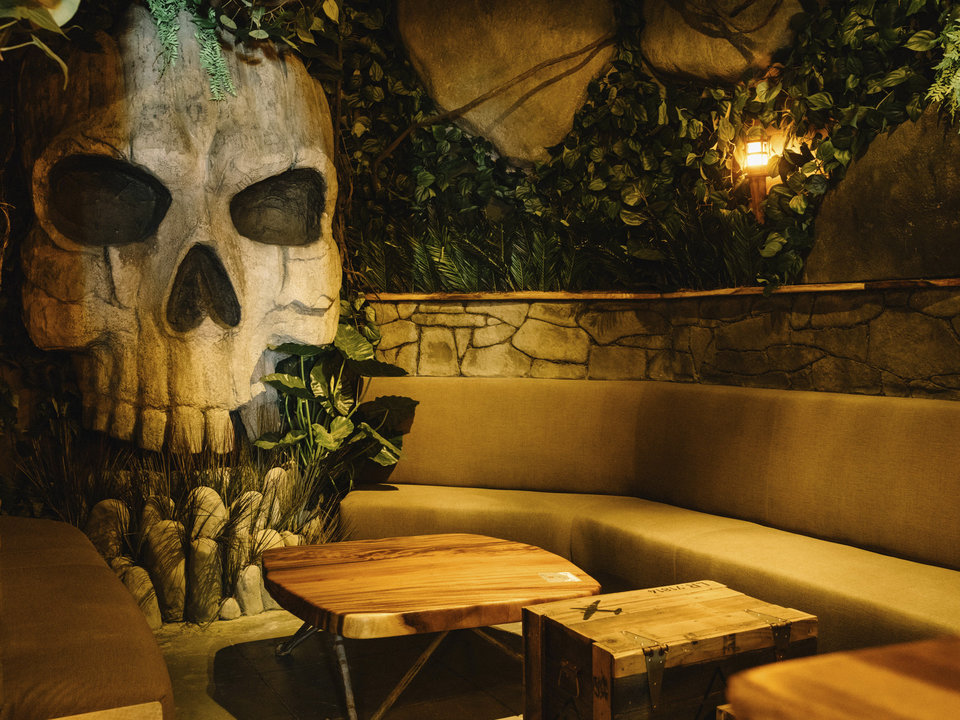 The bar program includes cocktails crafted by Susan Eggette (Alameda's Forbidden Island) and Sevan Araneda (Horsefeather). The bar stocks more than 150 rums, along with a selection of other spirits. 
Speciality cocktails will be served in hand-cut repurposed bottles, including reimagined classics like the Last Rites Mai Tai, Avian Evolution, and the Marine Layer, a large format play on a Fogcutter.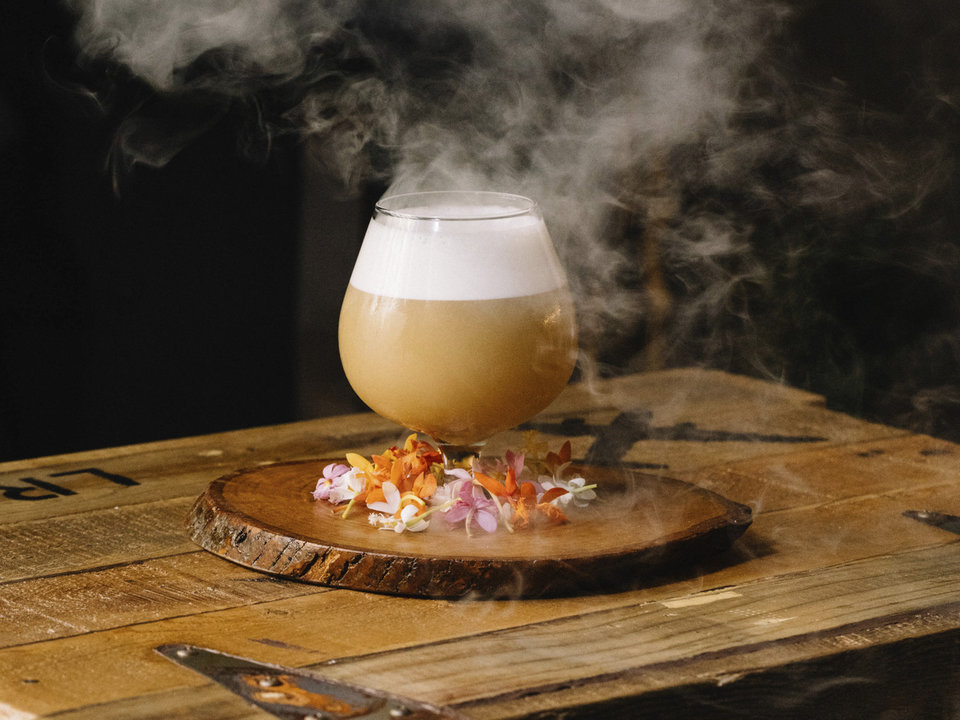 In keeping with the adventure theme, cocktails include the Jock Lindsey (mezcal, tequila, lime, celery, coconut cream, Montenegro, absinthe, bitter lemon soda), named after the pilot in Raiders of the Lost Ark, and The Legend of Xtabay (buttered popcorn rum, coconut cream, lemon, apricot liqueur, cocoa nib bitters, and pepper tincture).
Large drink bowls, including a flammable offering, are also available to share as group or for yourself, limit two per person.
Last Rites is open daily from 6pm-2am.