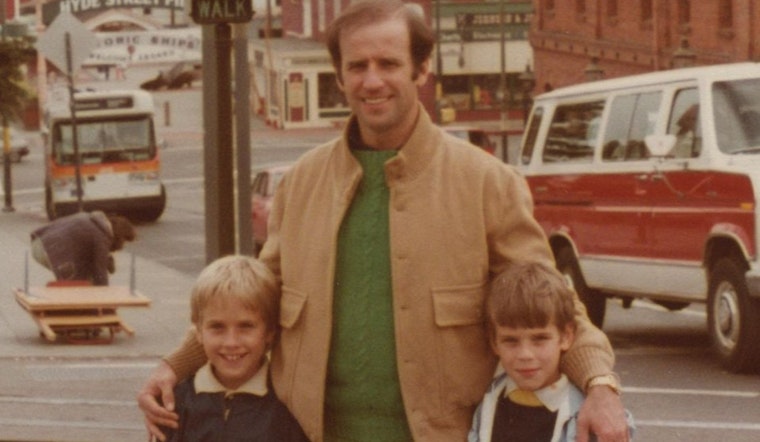 Published on July 08, 2021
San Francisco got an Oval Office blast from the past on Wednesday. On the President of the United States' official @POTUS Instagram account, President Joe Biden posted a mundane promotion for his proposed infrastructure package making its way through Congress. But what caught the Bay Area's attention is that the vintage photo was clearly snapped near Fisherman's Wharf in San Francisco.
View this post on Instagram
"I was a single father when I was first sworn into the Senate," Biden (or more likely an assistant) wrote in the Wednesday post. "I had two young boys, and we'd just lost their mom and sister. If I hadn't had the family I had, I couldn't have done it — and not everybody has that kind of support. It's why child care is so important.
"My Build Back Better agenda will expand access to quality, affordable child care with new and upgraded facilities across the country."
Enough about the child care plan, when and where was this photo taken? We can clearly see the old-time Hyde Street Pier sign in the background, so he is definitely on Hyde Street, likely between Bay and Jefferson Streets. Those may be the Powell/Hyde Cable Car tracks behind him, which would place him at Hyde and Beach Streets.
In terms of the year, we're going to take Biden's word that the photo was taken when he "was a single father." He lost his wife and one-year-old daughter in a 1972 car accident, at which time sons Beau and Hunter were three and two years old. Those kids look a few years older than that, which indicates this image is of a mid-1970s vintage,
But of course, the old-time Muni bus and Ford Econovan in the background are clearly stealing the show.