A dumpy looking, five-panel vintage sign at Mission and Capp Streets is the decayed detritus of the Mission Street "Miracle Mile" days of old — an era when the Mission District was the city's second-largest entertainment and shopping area. The sign once spelled out the letters "U-N-I-O-N," for the Union Furniture Company, which operated out of that space from the 1930s until the 1970s.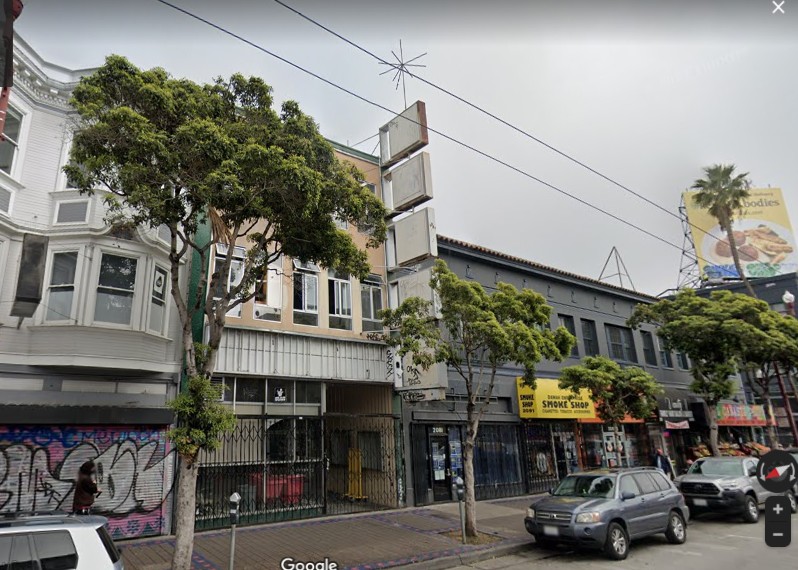 You wouldn't know that today, as the drab sign has fallen into disrepair. But it's now going to be restored by the Golden Gate Sign Company, as the San Francisco Planning Commission approved its restoration Thursday, with no debate at all, and a mere bang of the gavel.
The sign will say "Union Station," the name of the cannabis dispensary slated to open in the currently vacant, former home of the San Francisco College of Cosmetology. The Union Station dispensary won approval to open in 2019, and Mission Local reported at the time that it will have an on-site smoking lounge.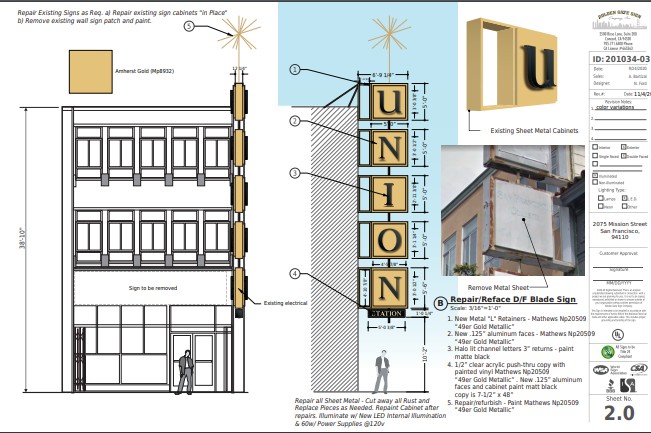 "The current condition of the signage is structurally very solid. Unfortunately, the existing sign has been continuously plagued with graffiti and is rusted and has turned into quite an eyesore," the dispensary's co-owner Joseph Hunt said in a letter to the Planning Commission. "Tearing the sign down would be very costly financially and historically. Both our group and The City would miss out on a vital opportunity to see a gorgeous Old Mission sign tastefully and beautifully refurbished by the top sign company in the Bay Area."
The Union Station dispensary is slated to open at the 2075 Mission Street location in October, according to Hunt's letter. It's unclear if the sign's restoration will be completed by then.