A vegan food event claiming the distinction of being Berkeley's "first and only vegan food festival," taking place this Saturday, has sold out, but foodies without tickets can still take advantage of some of the festival's fare.
The Bizerkeley Food Fest organizers said Thursday that 200 people were on a waiting list for tickets to the festival, which is happening Saturday in the outdoor parking lot at Sports Basement Berkeley. However, two food trucks participating in the event will be parked on the sidewalk, they said, allowing visitors without tickets to order from them. Those two trucks are TheVeganHoodChefs and De La Tierra Vegan Food. Guests without tickets will also be able to use the festival discount at Sports Basement.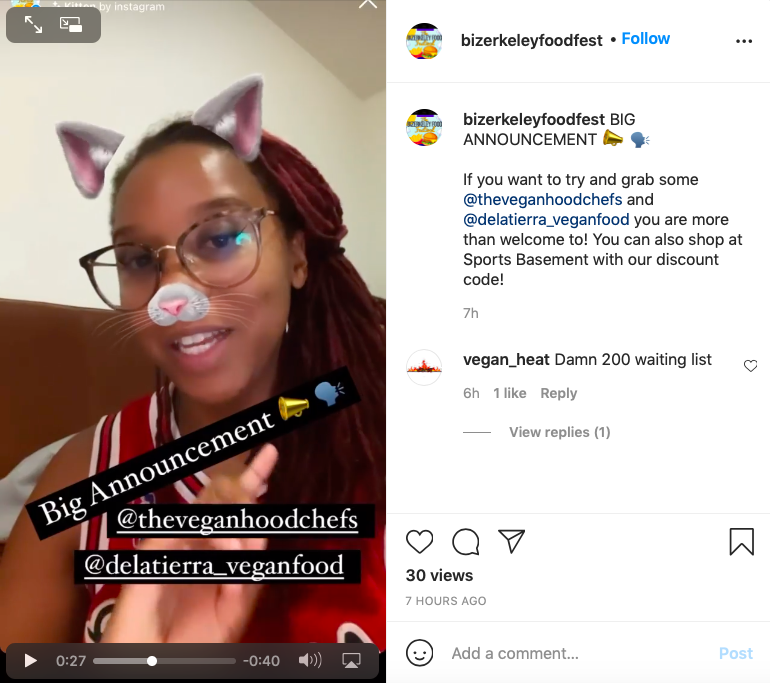 See a video from the organizer. Source: Bizerkeley Food Fest / Instagram
"If you didn't get a ticket, you can come hang out and get some food from the food trucks, you just can't come inside," said Berkeley vegan food blogger and event organizer Erika Hazel in a video on the festival's Instagram page. Hazel warned would-be diners that lines could get long and the trucks could run out of food before the end of the day, however, given the demand.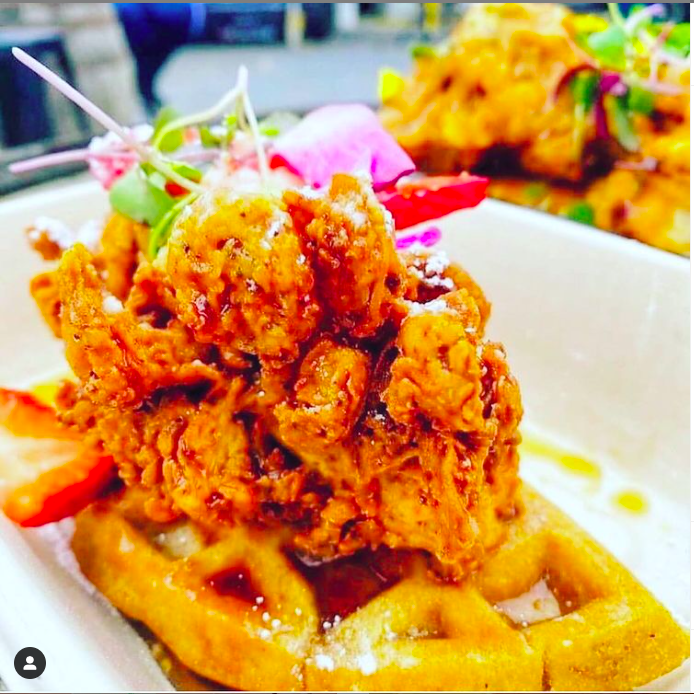 Brunch from TheVeganHoodChefs | Photo: Bizerkeley Food Fest / Instagram
The event is slated to include live music performances and a DJ, speakers from organizations working in Berkeley and the greater East Bay, a silent auction benefitting the nonprofit Friends of Animal Care Services, and, of course, all kinds of foods and drinks. The announcement advertised free samples of vegan food (such as vegan burgers), wine and hard kombucha sampling, and food vendors from all different types of cuisines including soul food, tacos, pupusas, Filipinx, desserts, and more. Attendees are also getting 20-28 percent off purchases at Sports Basement Berkeley.
Tickets for admission started at $5 (free for kids 12 and under), with 50 percent of each ticket sale going directly to Friends of Berkeley Animal Care Services, which raises funds to support critical programs and services at Berkeley's municipal animal shelter.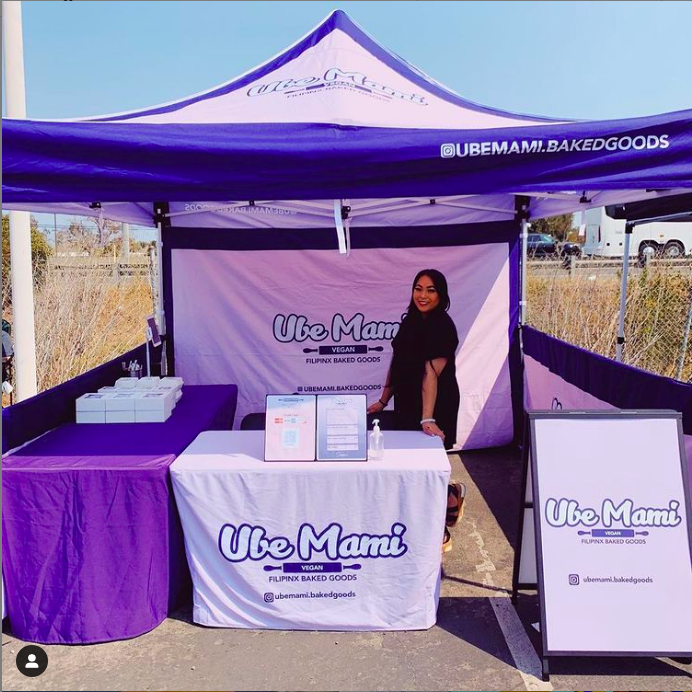 Vegan Filipinx baked goods vendor Ube Mami is set to participate. | Photo: Bizerkeley Food Fest / Instagram
"We are so excited to bring some of the BEST of vegan food and more to beautiful downtown Berkeley!" reads the event announcement on Hazel's Bizerkeley Vegan website. "The Bizerkeley Food Fest is the city of Berkeley's first and only vegan food festival that will feature over a dozen food vendors and more to bring our community together outdoors in a safe and preventative fashion. A fun time will be had by all!"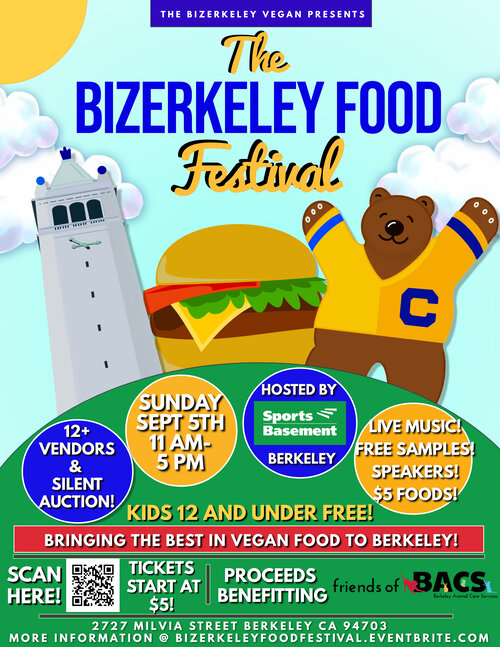 Source: Bizerkeley Food Fest
The Bizerkeley Food Fest will take place from 11 a.m.-5 p.m. (or when vendors sell out of food) in the outdoor parking lot at Sports Basement Berkeley, 2727 Milvia Street. More information: www.thebizerkeleyvegan.com/foodfest