Published on October 29, 2021
Here's a brief roundup of recent changes to Castro area businesses. In this edition: a designer consignment shop moves home, Safeway changes its hours once again to combat shoplifting, and a new chiropractor and dog grooming business are on the way.
Reopening
Sui Generis (2231 Market St.)
Designer consignment shop Sui Generis has returned to 2231 Market St. after a temporary move to 2215 Market St while its storefront underwent work to comply with San Francisco Department of Building Inspection's (SFDBI) Mandatory Soft Story Retrofit Program.
Sui Generis has returned to 2231 Market St. | Photo: Steven Bracco/Hoodline
"Sui Generis is very excited to move back into 2231 Market Street after a three-month earthquake retrofit," said co-owner Miguel Lopez. "The store has an expanded layout, new upgrades, freshly edited, and will give us a chance to reintroduce the store following the pandemic hiatus."
"Gabriel and I are very grateful to still be here," said Lopez. "Moving to San Francisco in 2000, it took us six years to start our dream, our American dream."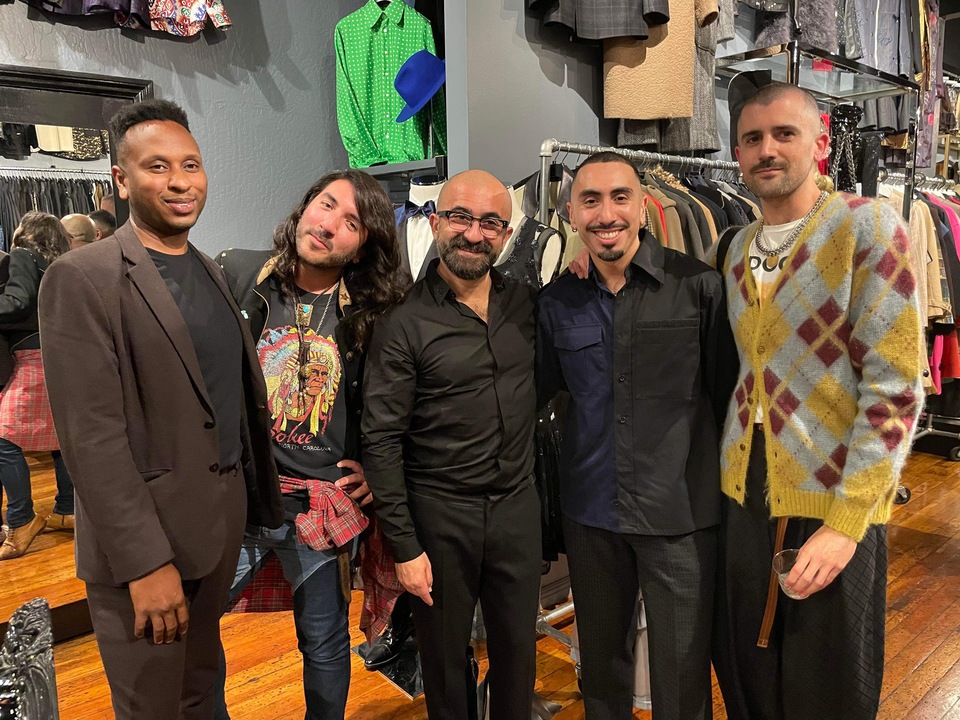 Photo courtesty of Miguel Lopez/Sui Generis
"After all this year, what's important is that the community and the neighbors want us to be here," added Lopez. "It's always a two way street , we can't do it just ourselves."
"Closing one store last year due to COVID gave us the chance to re-evaluate our business," said Lopez. "Now back we can say that we are ready to assist all our customers and clients back with the same personal service we are known for."
Opening
SF Custom Chiropractic (2215 Market St.)
Work is already underway for the next business to take over 2215 Market St.
SF Custom Chiropractic (SFCC) will be opening next month in the space. SFCC also operates an office at 1365 4th St. in Mission Bay.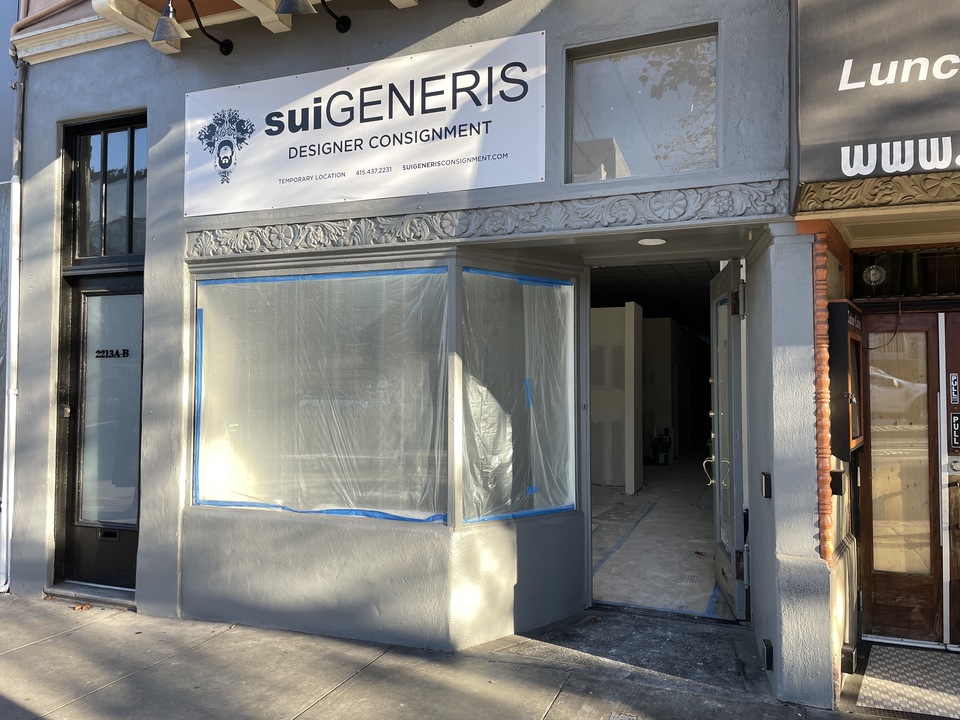 SF Custom Chiropractic opens next month at 2215 Market St. | Photo: Steven Bracco/Hoodline
Owner Dr. Ray Pulmano tells Hoodline SFCC will be hosting a grand opening on Saturday, November 6 from 11 a.m. to 2 p.m.
Pulmano says SFCC will be offering a 50% to new patients in November and December.
Hoodline readers will recall 2215 was once the home of Fashion Exchange which closed in 2017.
In 2018 former Finn Town Tavern owner Rick Hamer announced plans for Little Finn Emporium to open at 2215 Market St. but those plans never came to fruition and Finn Town closed after less than three years in the Castro.
En Vogue Dog Grooming (3903 18th St.)
A new dog grooming business is headed for 3903 18th St, formerly Healing Cuts.
Signs recently went up in the windows announcing En Vogue Dog Grooming's opening.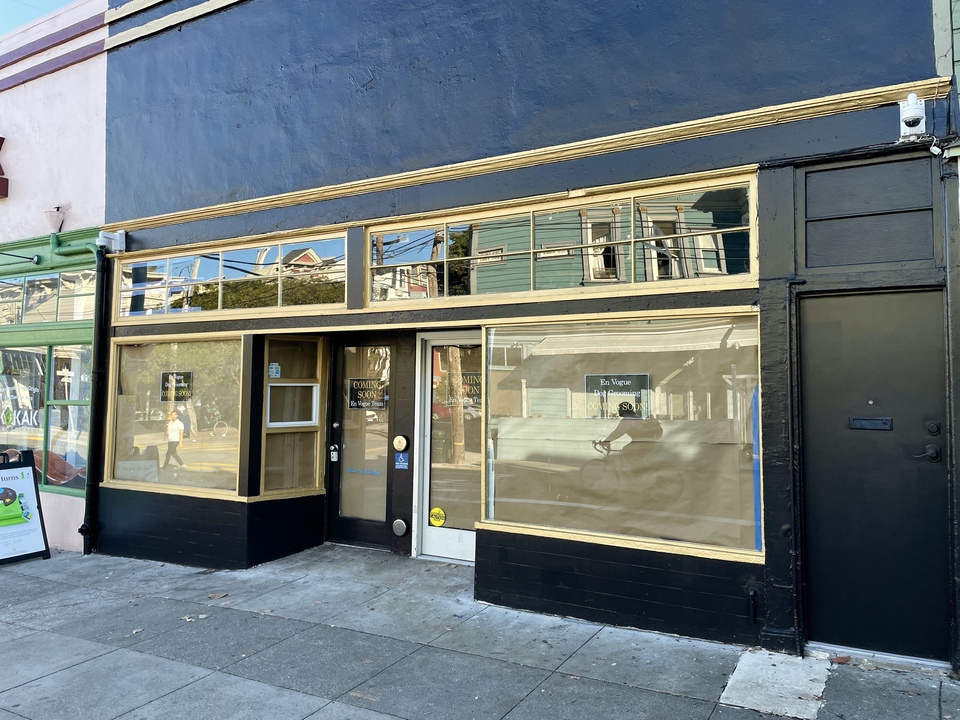 En Vogue Dog Grooming will be opening at 3903 18th St. | Photo: Steven Bracco/Hoodline
En Vogue fills the second of two spaces in the building. Last year, Kokak Chocolates opened next door at 3901 18th St.
As Hoodline readers may recall, Healing Cuts owner Ismael de Luna moved after being unable to come to an agreement with his landlord over missed rent payments caused by shelter-in-place restrictions. Healing Cuts is now located at 2350 Market St.
Store Changes
Safeway (2200 Market St.)
In a continued effort to deter shoplifting and unwanted behavior, the Church and Market Safeway has adjusted its store hours.
The grocery store will now close nightly at 9 p.m.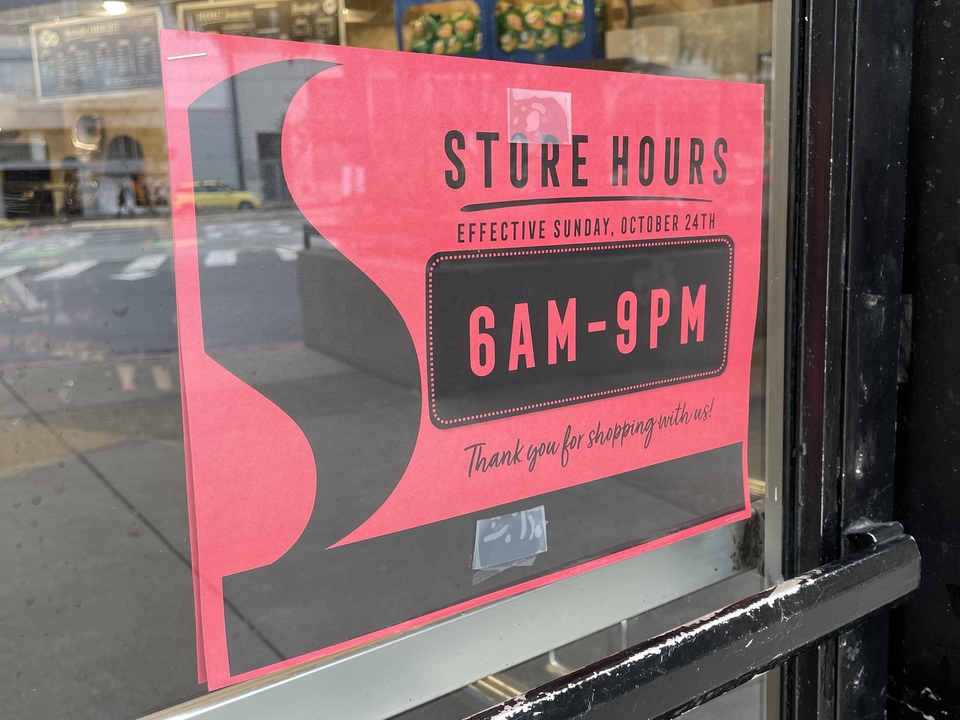 Sign at Safeway announcing the store hours changes. | Photo: Steven Bracco/Hoodline
"As an ongoing effort, we evaluate and adjust our store operations based on a variety of variables that impact our operations," said Safeway spokesperson Wendy Gutshall. "We recently modified the Castro Safeway store hours of operation to close at 9:00 p.m. due to an increasing amount of theft at the store."
Shoppers inside the store may have also noticed that the self-checkout stands near the deli have also been removed. "We have also made some operational changes to the front end of the store to deter shoplifting," said Gutshall.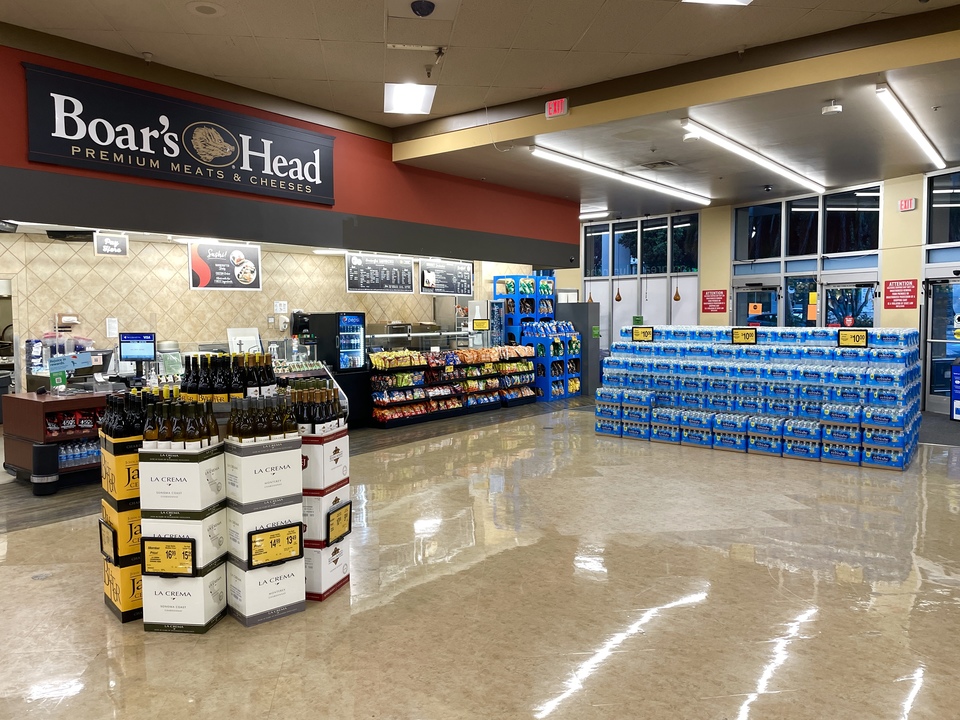 Self-checkout stands have been removed. | Photo: Steven Bracco/Hoodline
The move comes just three months after the store moved all its shopping carts inside the store after 160 carts were stolen.
This of course isn't the first time Safeway has adjusted its hours at this store. In 2017 the Church and Market Safeway stopped operating 24-hours, but six months later the store returned to 24-hour service.
Update 3 p.m.:
In response to Safeway adjusting its operating hours District 8 Supervisor Rafael Mandelman shared this response:
"The Church and Market Safeway is one of few affordable grocery options for people living in and around the Castro. A reduction in their operating hours will make it harder for working people to get groceries for themselves and their families, and will have a huge impact on the lives of the store's employees whose hours will be cut. Shoplifting at this location is out of control and I have met with Safeway to better understand the issues at this store. I am convening a meeting with the SFPD and District Attorney's office to see what is currently being done to deter theft at Safeway, and to figure out a plan to do better."
Supervisor Mandelman tells Hoodline a date for the meeting has not been set and they are in the process of scheduling.
---
Thanks to our Hoodline tipsters! If you've seen something new (or closing) in the neighborhood, text your tips and photos to (415) 200-3233, or email [email protected]. If we use your info in a story, we'll give you credit.