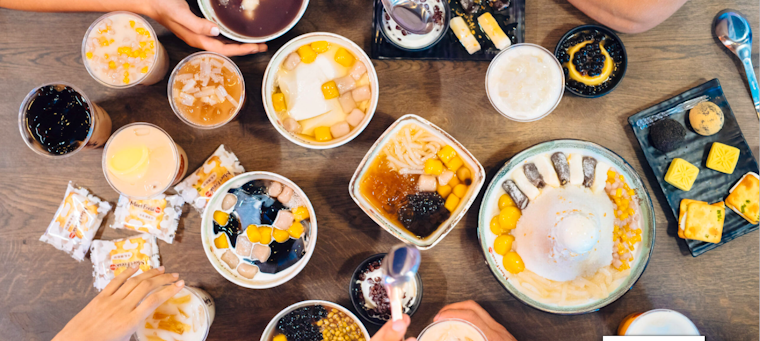 Published on October 15, 2021
Visitors to San Jose's Westfield Oakridge mall can now indulge in Taiwanese desserts at Meet Fresh and classic cookies from Mrs. Fields, part of a wave of six new eateries coming to the shopping center. Also opening soon are local phenomenon Umai Hot Dogs, Cold Stone Creamery, Popeyes Louisiana Kitchen, and "bacon, burgers and beer" joint Slater's 50/50.
Meet Fresh is known for its Taiwanese desserts made with traditional ingredients such as taro, barley, sweet potato, red beans, soy beans, and grass jelly. Patrons can order from some 150 items in a number of combinations, including hot or cold and with or without toppings. Menu items include taro ball and grass jelly dishes, tofu pudding, shaved ice, and an extensive milk and boba tea selection (including Instagram-worthy Black Sugar Boba Milk Tea). This is the eighth Northern California location for the chain, which was founded by a brother and sister from Taiwan.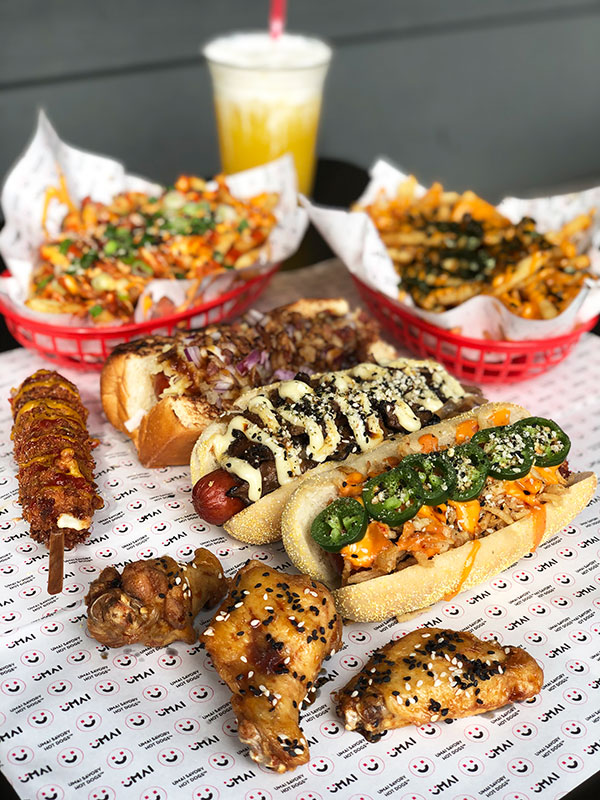 Specialty hot dogs are among new offerings at Westfield Photo: Umai Hot Dogs
Umai Savory Hot Dogs began with a hot dog cart in San Jose in 1992. Now the local chain serves custom and specialty hot dogs and more at five locations around California. The soon-to-open Westfield Oakridge shop will be its sixth.
Hot dog fans can customize their own dog from the shop's numerous meat and vegetarian hot dogs and sausages, plus their choices from a vast selection of toppings and sauces. Or they can choose from more than two dozen signature flavors, such as the California Bae (a chicken dog with avocado, sliced cucumber, feta cheese, umai teriyaki, creamy sauce and white sesame) or the Thai Thunder (a chicken dog with sweet chili sauce, creamy peanut sauce, sriracha, pickled daikon and carrots, green onions and chili flakes).
Umai also serves umami glazed hamburgers, wings, inu rangoons, specialty noodles, and more - including desserts like a fried-banana "hot dog." It's a banana wrapped in lumpia roll and deep fried, topped with whipped cream, caramel, and chocolate, in a toasted brioche bun with Umai sweet butter spread. Wow.
The shop also emphasizes quality ingredients (in contrast to the mystery meats of some of our childhood dogs). "Our hot dogs are made with premium cuts of meat, have all-natural casings, are gluten-free, naturally smoked, contains no MSG, no by-products, no fillers, and no artificial flavors or colors," says the company.
Westfield Oakridge is located at 925 Blossom Hill Road, San Jose.