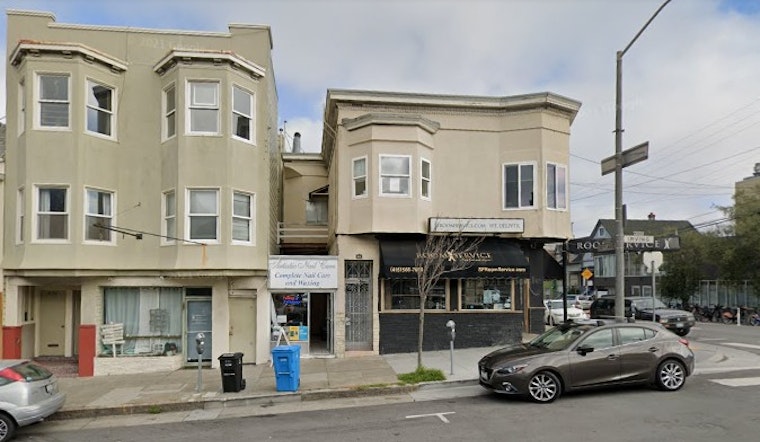 Published on November 19, 2021
It's tough to open a marijuana dispensary in San Francisco's Sunset District. Just ask former Oakland mayor Jean Quan, whose Sunset dispensary was denied by the Board of Supervisors in 2017 amidst a deluge of community opposition, even though the Planning Commission had approved it. The Barbary Coast Sunset dispensary (now called Sunset Pipeline) did open in October 2019 at Irving Street and 23rd Avenue, but only after a contentious lawsuit.
So, while there is a dispensary straddling the Inner and Outer Sunset, there hasn't really been a pot shop in the Inner Sunset east of the big 19th Avenue divide. But there will be soon, as late Tuesday night, the San Francisco Planning Commission unanimously approved a permit for a new dispensary called Solful, to be located at 900 Irving Street (at 10th Avenue, depicted below as an orange dot), in the former Room Service delivery shop.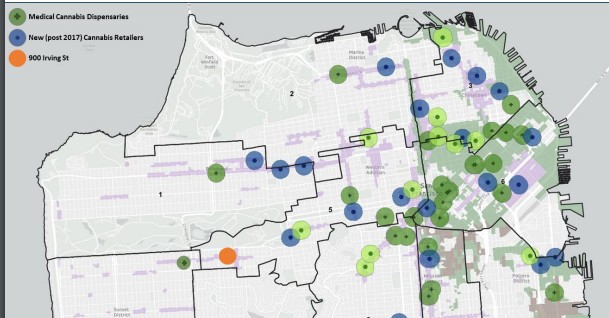 Image: SF Planning Commission
Solful has one other location in Sebastopol, which opened in 2017.
"I'm a 22-year resident in the Inner Sunset, raised my family three blocks away from 900 Irving Street," Solful co-founder Peter Dickstein told the Planning Commission Thursday night. "We're committed to improving the neighborhood in all kinds of ways; security, cleanliness, walkability of the streets, and to support our neighbor merchants, especially in these times of difficult operational issues around brick-and-mortar."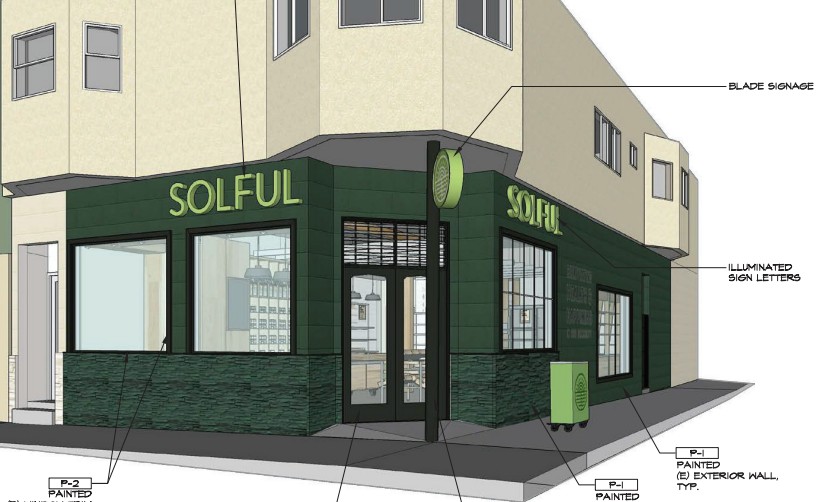 Image: SF Planning Commission
There was neighborhood opposition voiced in the public comment prior to the vote.
"The location is not the right place and could pose a parking nuisance to the neighborhood, as well as a safety hazard," resident Chelsea Lee told the commission. "Customers will either double-park, or use neighbors' driveways to quickly go in and out. We already have problems with this."
While the vote could technically be appealed to the full Board of Supervisors, there was nowhere near the hundreds of opponents with matching signs that successfully scuttled Jean Quan's dispensary plans. So, Solful appears poised to open at 10th Avenue and Irving Street, though its ownership group has not yet commented on an opening timeline.