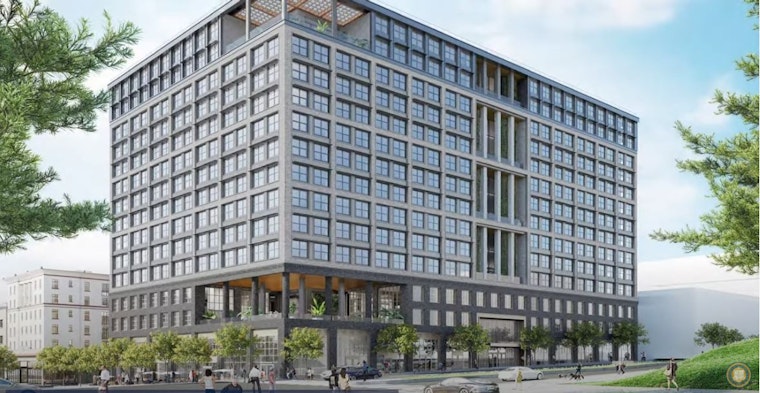 Published on February 03, 2022
Construction is now underway on a massive, new building dedicated entirely to housing transfer students on the campus of UC Berkeley. The school broke ground at the building site this week at the corner of University Avenue and Oxford Street. It will be called the Helen Diller Anchor House and will feature 772-studio, two-bedroom, and four-bedroom apartment units spanning across 14-floors. The units are modernly equipped with full kitchens and appliances including a washer and dryer. There will also be plenty of top-notch student amenities on-site like a culinary classroom, an art studio, two event spaces, multiple courtyards, lounges, work areas, a rooftop garden, an indoor/outdoor fitness center, and a bike maintenance shop.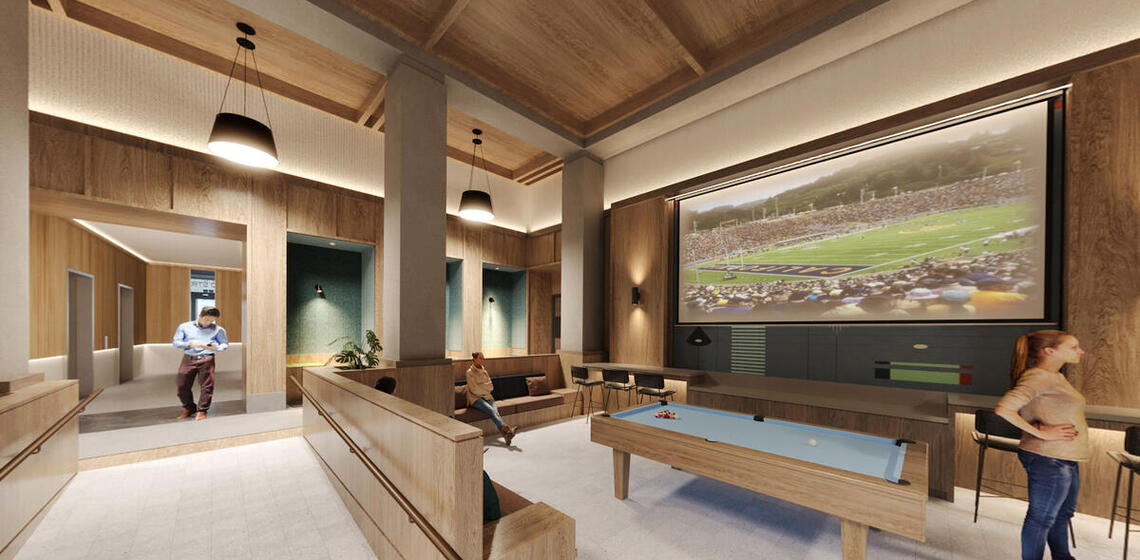 Rendering via UC Berkeley

Construction of the 500,000-square-foot structure is being managed and funded by the Helen Diller Foundation. The building will be given to UC Berkeley as a gift once construction is complete, which is estimated to be in 2024. Campus officials say that no public funds will be used for the project. Rent for the units will be below market rate with the funds going to scholarships at Cal.
There will also be room for some stores and restaurants on the ground floor which will be open to the public but tenants have not yet been announced.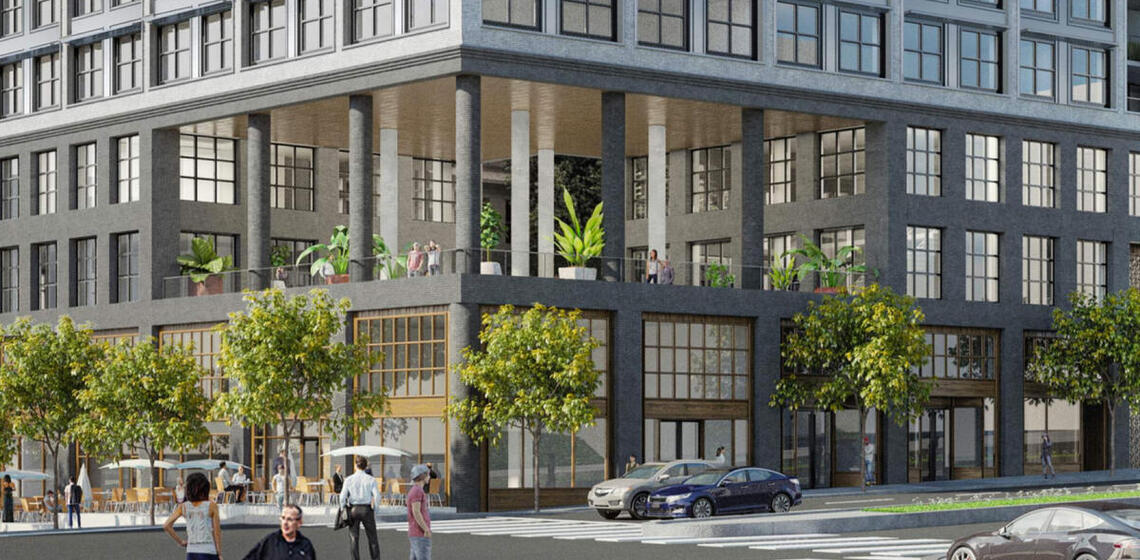 Photo Credit: UC Berkeley
According to campus officials, 21% of all Berkeley undergraduates are transfer students who have a hard time finding affordable housing near campus. Many of them also struggle to fit in after coming from another college campus. "So, to have resources and a living community dedicated solely to transfer students who are all transitioning to campus similarly will make a real positive impact in transfer student experiences. Berkeley is such a big institution, so having your own supportive community is a real key to success," transfer student Shagufta Ali said in a press release.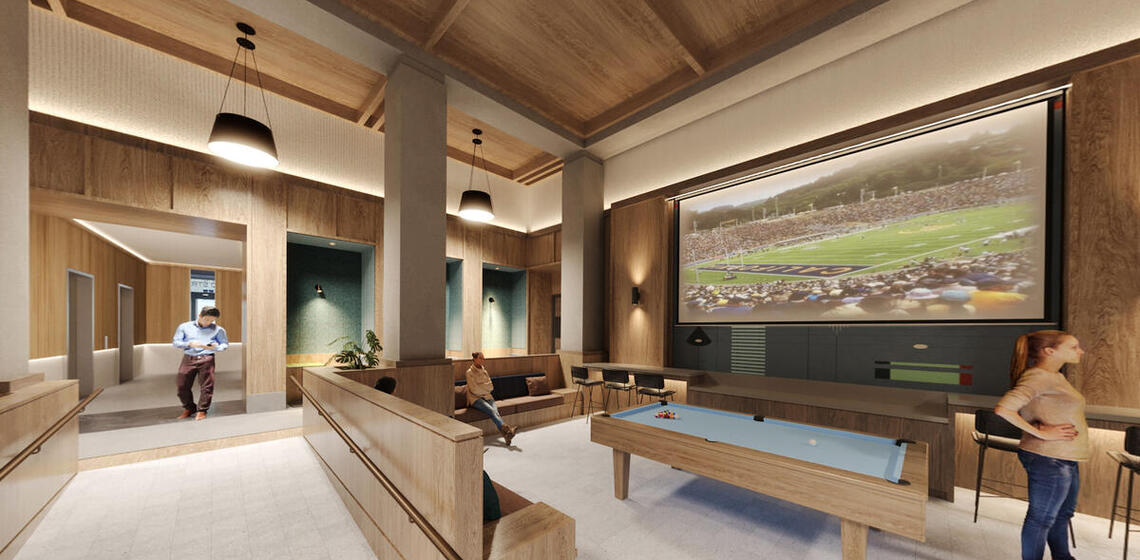 Photo Credit: UC Berkeley
The building is named after well-known Bay Area philanthropist Helen Diller. Her foundation also gave millions of dollars for buildings at UCSF.
Diller met her husband on the UC Berkeley campus more than 50 years ago and the couple more than likely had some of the same struggles students at Cal still have today. "They were first-generation college students of modest means seeking a quality public education to make a better life," says Phyllis Cook, executive officer of the Helen Diller Foundation, speaking about the Dillers in a release. "They would be so very proud to see this building go up."