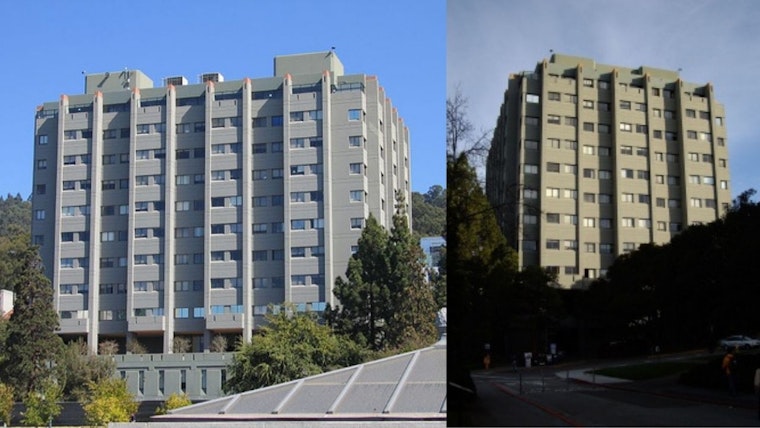 Published on February 16, 2022
A building at UC Berkeley, one that students have disliked since it first went up, is about to get torn down. As part of the campus's master plan, Evans Hall will be demolished in the coming years. The 12-story concrete structure was built in 1971 and has been criticized ever since for its institutional-like aesthetic. From western-looking vantage points, Evans Hall also blocks what would be panoramic views of San Francisco and the Golden Gate Bridge. The building stands out on campus, and not in a good way. And the architecture style doesn't come close to matching other iconic buildings on campus like the nearby and more classical Hearst Memorial Mining Building or Doe Library.
The reason behind the demolition is the astronomical costs of required seismic retrofits needed to keep Evans Hall in use. "Analysis has shown replacement of Evans Hall is more cost-effective than a retrofit of the existing building. In addition to seismic improvements, the building has extensive deferred maintenance, inefficient and crowded classrooms, spaces that are not sized or configured to meet current program needs, and aged building systems that have exceeded intended lifespans," UC Berkeley's Capital Strategies website says.
"There are seismically unsafe buildings on campus, and currently there is a lot of money available for seismic renovation. Evans is a much larger project, and it can't be renovated. It must be demolished entirely," ASUC Academic Affairs Vice President James Weichert said in an interview with The Daily Californian. Once it is torn down, the site of Evans Hall will be used to expand the open space area at Memorial Glade.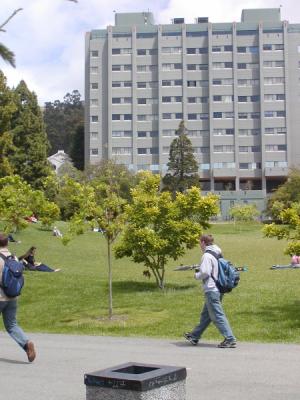 Photo Credit: UC Berkeley

Currently, Evans Hall plays a large role in academics on campus by housing 12 percent of general assignment classrooms. It's also home to some large academic departments like Economics, Mathematics, and Statistics. The Mathematics Statistics Library is also there, and the building also housed UC Berkeley's original computer infrastructure.
The classrooms and departments inside Evans Hall will be redistributed into two brand new buildings that are currently in the planning stages. One of the projects is being called the "Academic Replacement Building," which will take over the parking lot of Dwinelle Hall. Construction is expected to begin in late 2023. The other building is a 380,000-square-foot structure that will be built along Hearst Avenue as part of the so-called Gateway project. Construction is supposed to start sometime this year with a completion date in 2024. So far, there's no word yet when demolition work will begin on Evans Hall or how long that process could take.