Super-popular local dining powerhouse Comal is jumping into the brunch scene this weekend. Bar Comal (550 Grand Ave.), attached to Comal Next Door in Oakland's Adams Point neighborhood, is the newest location of the expanding Mexican mini-chain, and it will start offering brunch this weekend.
The Bar Comal brunch menu from executive chef Matt Gandin features his take on Mexican breakfast favorites like chilaquiles ($12), huevos rancheros ($14) and huevos con chorizo ($16). But if brunch isn't brunch for you without something sweet (we get it), there's also cinnamon French toast with seasonal fruit and a house-made piloncillo syrup ($14). There are also kids' quesadillas ($4) and a range of tacos and other lunchables.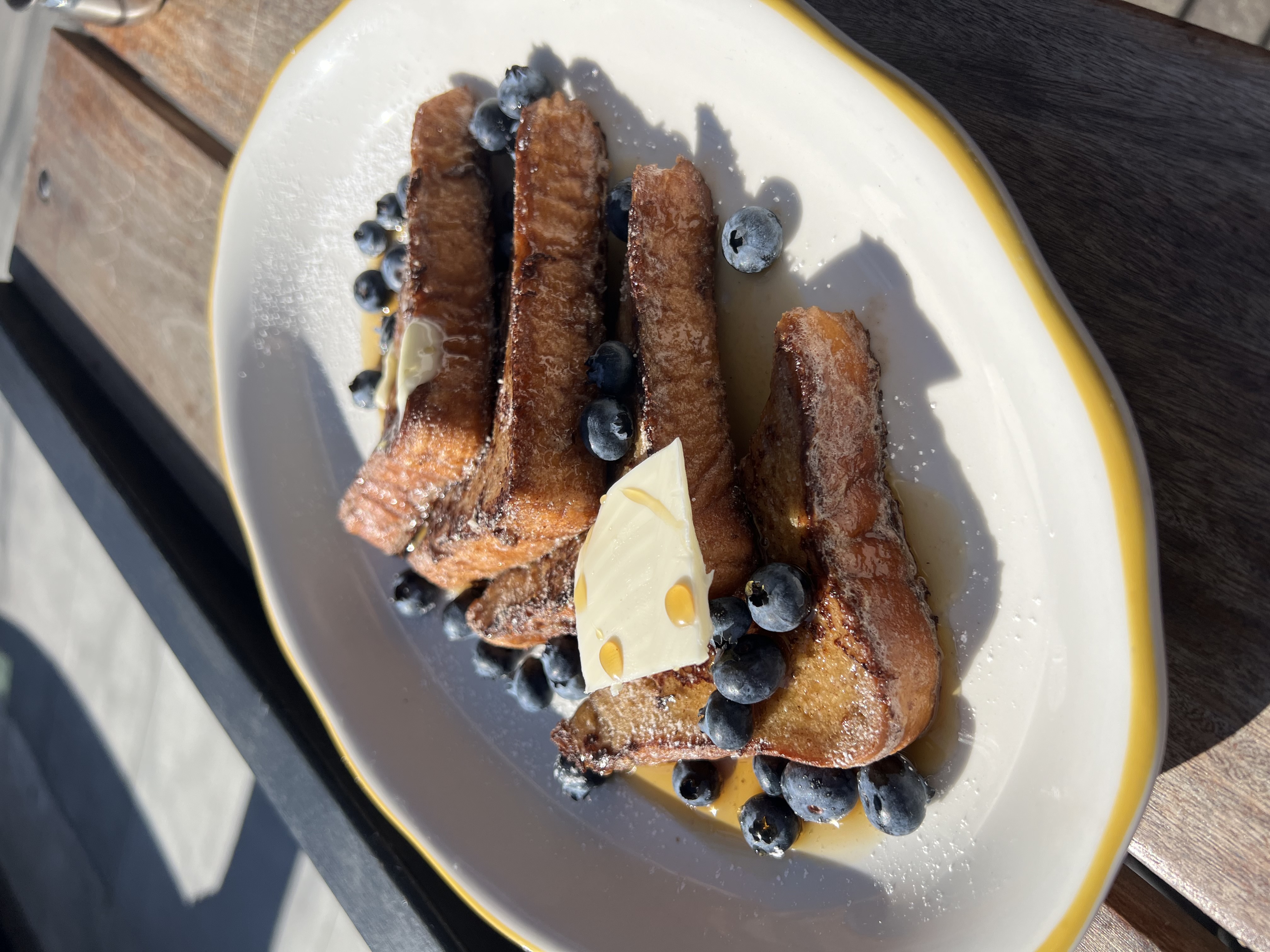 Bar Comal's French toast Photo: Charlie Villyard
And, then, of course, there are the cocktails ($12-14), including a "Bloody Maria" complete with jicama spear, peach-hibiscus bellini and the tequila-based grapefruit-tamarind "Chilango." The menu also includes a selection of aguas frescas and nonalcoholic drinks, Proyecto Diaz Coffee and Numi tea.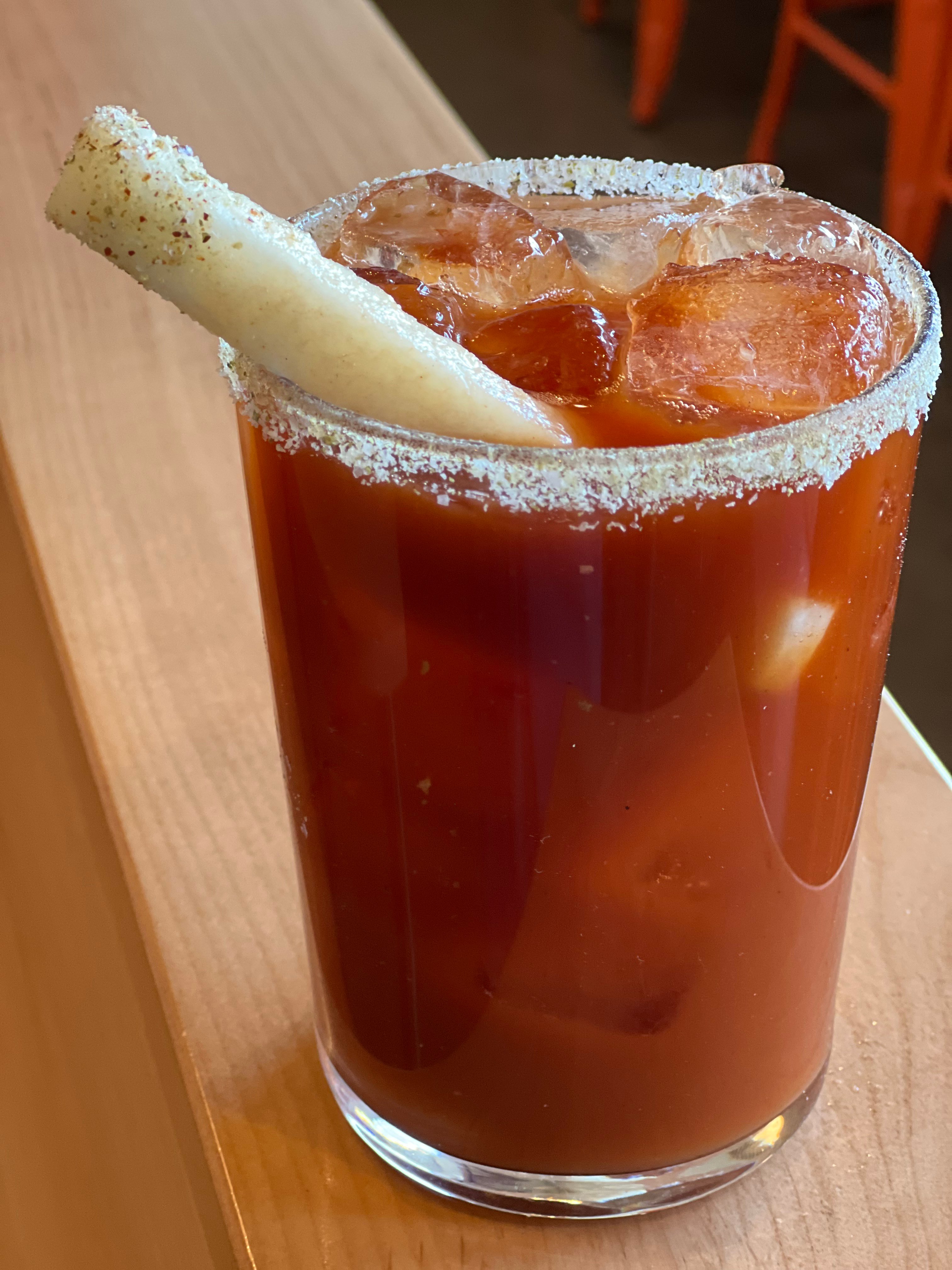 "Bloody Maria" cocktail Photo: Charlie Villyard
Comal has become an East Bay staple since it first opened in Berkeley a decade ago, leading it to launch several offshoots. Comal Next Door opened in 2018, serving as a fast-casual taqueria right next door to the main restaurant on Shattuck Avenue. And the team opened a second Comal Next Door in June 2020, on Grand Avenue near Lake Merritt and the Grand Lake Theater, later offering cocktails at Bar Comal next door.
Like the first location, Comal Next Door Oakland is a counter-service taqueria with limited seating, while Bar Comal offers a bar and dining room that can seat 50 people, plus outdoor sidewalk seating for up to 14. Bar Comal opened in late 2021.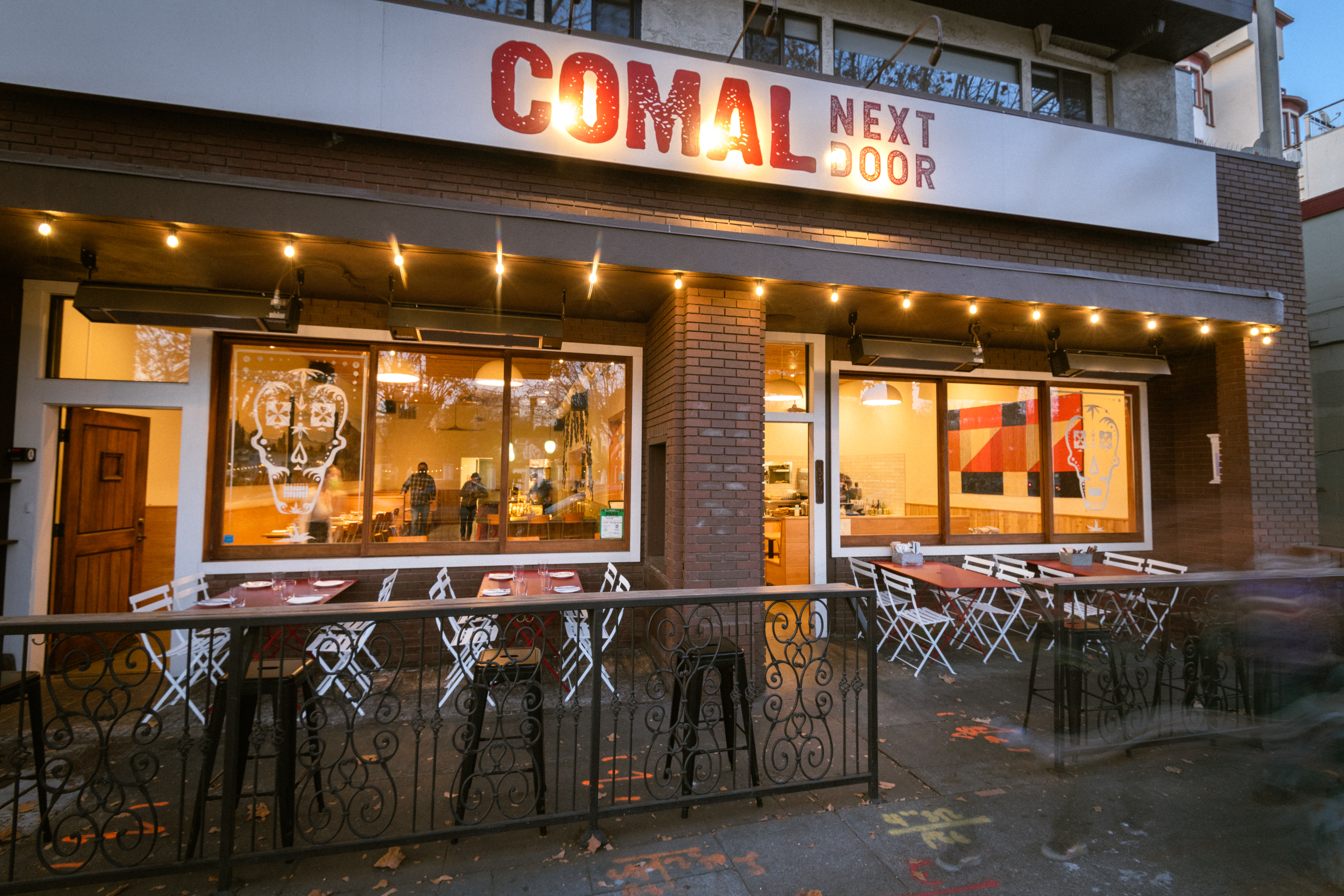 Comal outdoor seating in Oakland Photo: Charlie Villyard
Bar Comal will serve brunch from 10 a.m.-2 p.m. each Saturday and Sunday, starting tomorrow, March 19. Bar Comal's bar and dining room are also open for dinner from Tuesday to Saturday, 5-9 p.m.
Bar Comal is located at 550 Grand Avenue, Oakland. Contact comalnextdoor.com/location/bar-comal/, 510-422-6625. Hours: Dinner: Tues.-Sat., 5-9 p.m.; Brunch: Sat. & Sun., 10-2 p.m.