Four and a half years after SF City Hall approved the SF Giants 2.8 million square-foot Mission Rock project, an office space and retail development that will also feature 1,200 housing units (40% of them affordable), the site's construction across from the ballpark is still underway. But we now learn of some new and inviting features coming to that development's open spaces, as the Architects Newspaper reports that five winning designs for "street rooms" have been announced to "help activate the Mission Rock streetscape."
And one of the artists is a familiar name. Former KPIX anchor Dana King, who left the news desk to become a sculptor, will add a statue of women's baseball legend Toni Stone, who broke the gender barrier and once played for the Negro Leagues' San Francisco Sea Lions.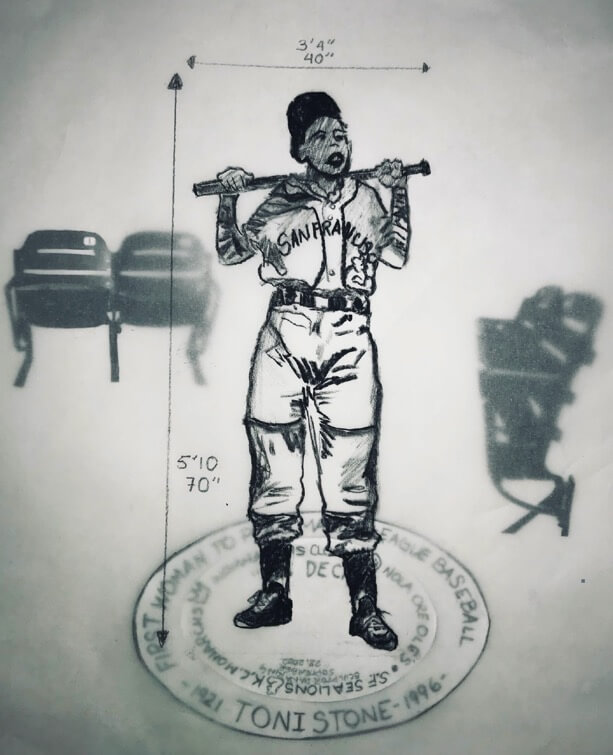 Image: Dana King
"Toni Stone was the first to play with and get paid by The Negro League as a Black woman," King says in an artist's statement. "The jersey she wears is the one she wore playing for her first professional team, the San Francisco Sea Lions. Her number is on the back. She wears the uniform with pride, and even in its bulkiness, one senses the difference in her form, but not in her heart. Baseball is the love of her life."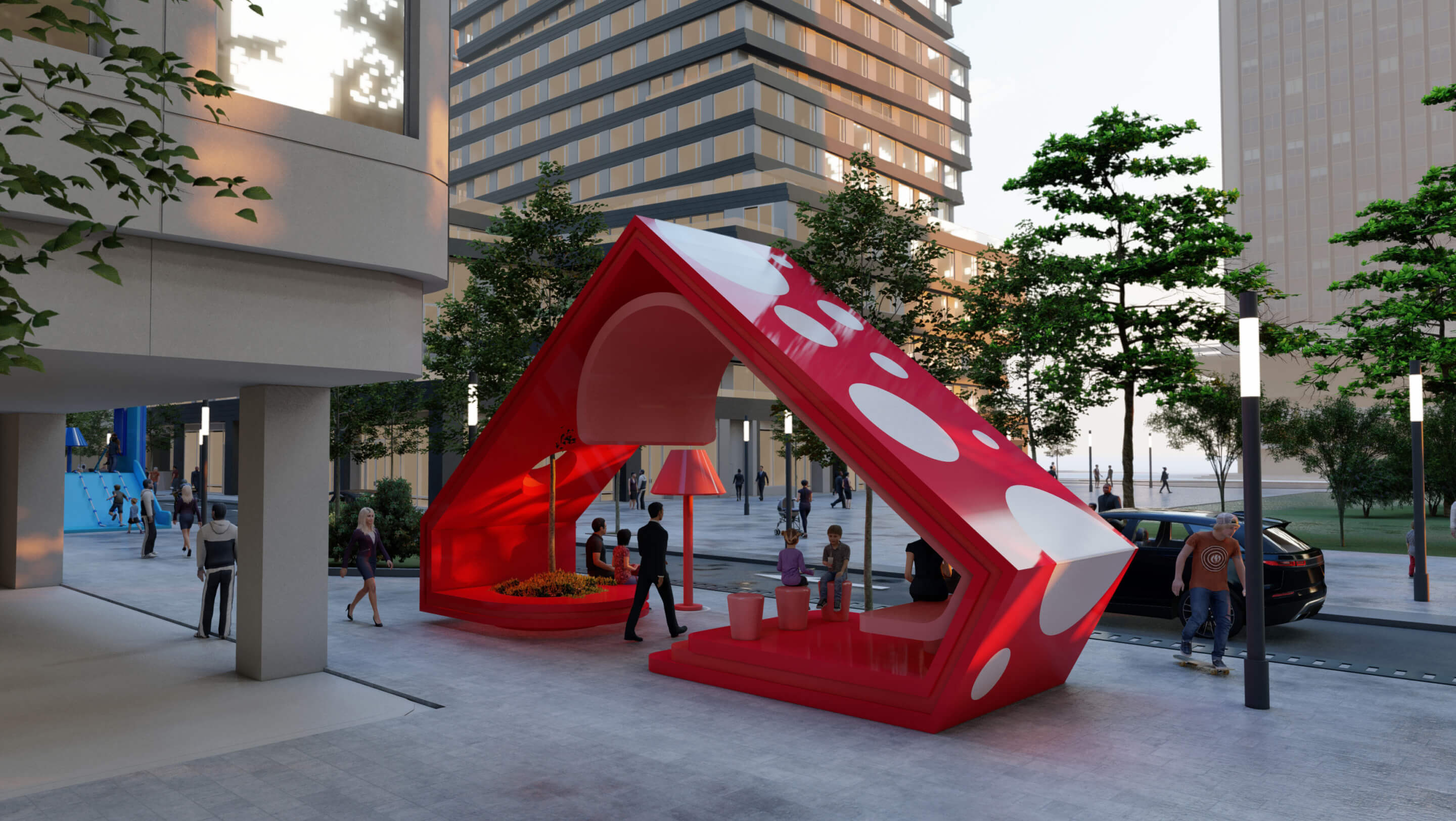 Image: 100architects
Other winners include Min Design's Garden Party (seen at the top of this post), and the above whimsical parklet structure Lounge Room, described by its creator 100architects as "a place for residents to take a break and hang out with their neighbors."

According to the Chronicle, the first phase of the project's construction is expected to be completed in 2023.