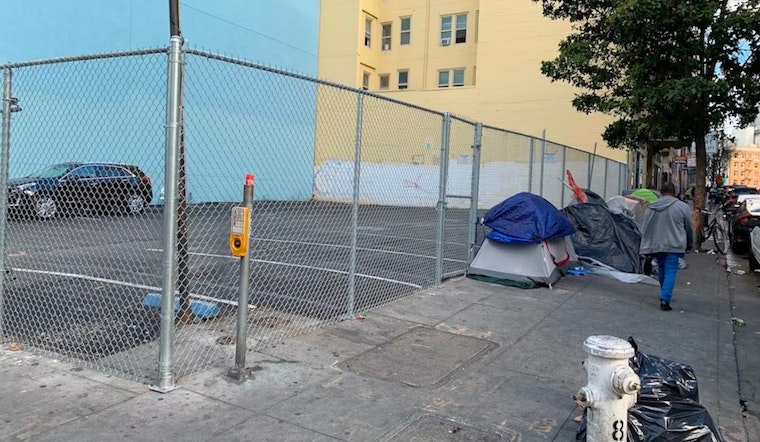 Published on May 11, 2022
We've published a number of news stories about the bedraggled Tenderloin vacant lot at 180 Jones Street, and none of them have been very uplifting. Early in the pandemic, the city-owned lot was surrounded by tents, yet people were gated off from camping there, and the city was inexplicably paying $6,000 a month for security while people shivered and starved in tents outside. It then became a sanctioned tent city, but with no food or services provided like at other sites.
The 180 Jones parcel also made national headlines as being the proposed site of a meth sobering center, and as you can imagine, the national coverage of that was not very flattering. (That plan has since moved to another site.)
Today, the BOS approved a 70-unit affordable housing project at 180 Jones in D5. The project will include affordable units (40-85% AMI), and 35 PSH units (capped at 25% AMI). I'm grateful for all the community members who worked so hard for years to make this happen. Thank you!

— Dean Preston (@DeanPreston) May 11, 2022
But the ultimate outcome for 180 Jones is something to be proud of. On Tuesday, the San Francisco Board of Supervisors unanimously approved a plan to make 180 Jones a 70-unit affordable housing complex for low-income households and previously unhoused families.
"I am thrilled to support projects like this that provide permanent solutions for struggling San Franciscans and people experiencing homelessness," said District 5 Supervisor Dean Preston before the vote. Preston is the Tenderloin's new supervisor after a redistricting process.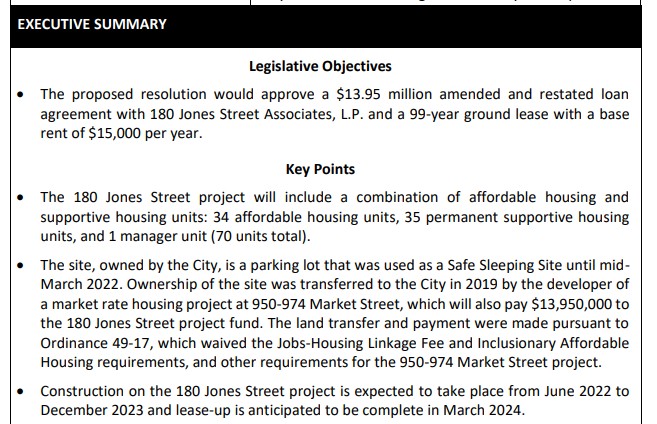 Image: SF.Gov
This is not quite the same arrangement as with the homeless hotels that the city has been purchasing of late. Instead, it's a "lease and loan" deal where a nonprofit will pay $15,000 a month rent for 99 years on the new structure that the city says will be a "70-unit multifamily rental housing development affordable to low-income households, including 35 supportive housing units available for households experiencing homelessness."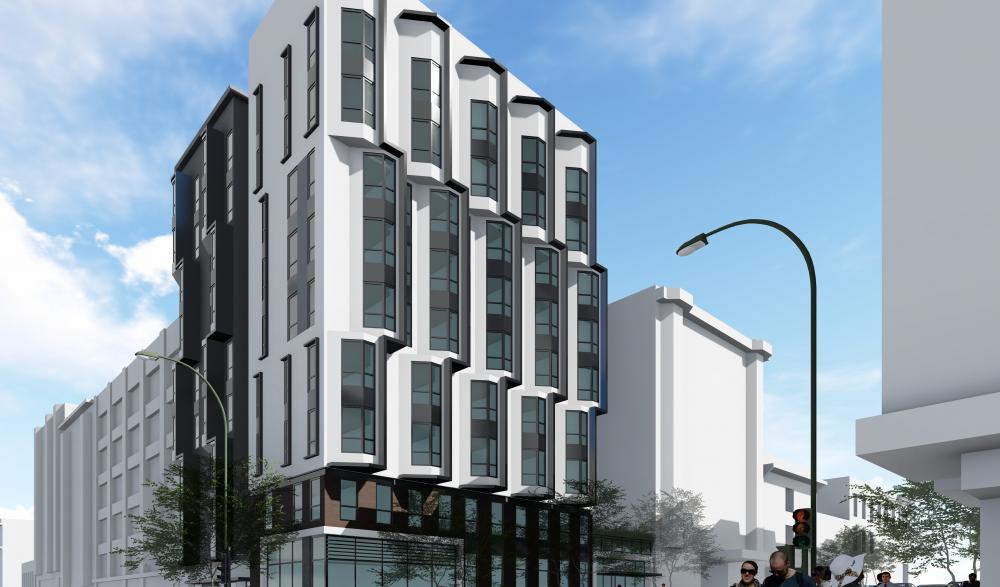 Image: Tenderloin Neighborhood Development Corporation
And just look at how beautiful this building will be (especially compared to the photo at the top of this post). According to the Tenderloin Neighborhood Development Corporation, 180 Jones will have "onsite social workers, 24/7 front desk coverage, and Property Management, tenants will have a built-in support network to help them adjust to their new home, feel welcome, and remain stably housed."