Music, dance, and colorful costumes filled the streets of the Mission District this past weekend for the 44th annual Carnaval San Francisco. Originally created by a small group of local musicians and artists, the festival celebrating Latin American and Caribbean culture has become the "largest annual multicultural celebration in California". This year the free two-day event welcomed the return of the Festival and Grand Parade after a two-year pandemic-related hiatus.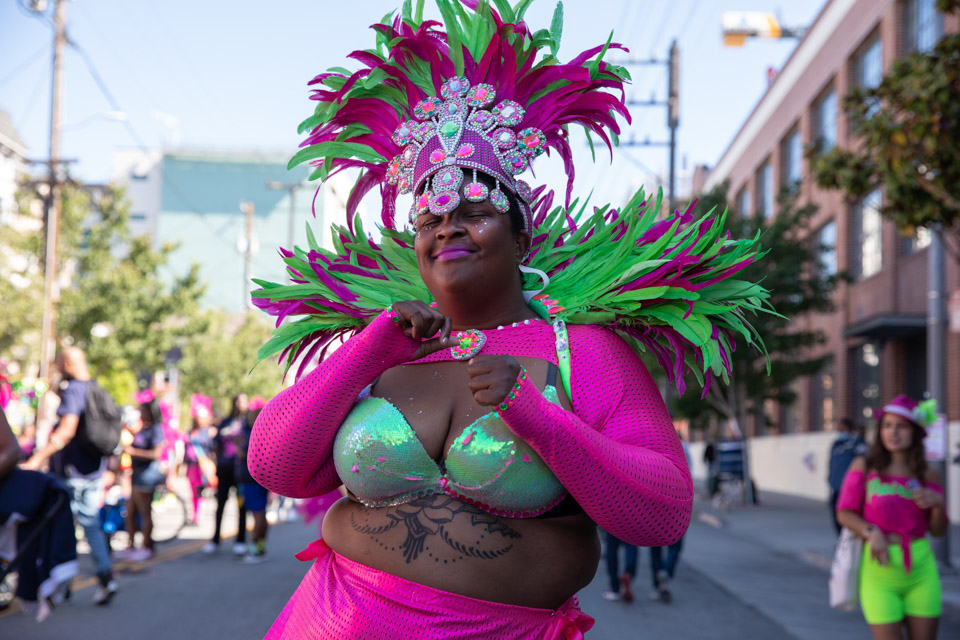 A member of Karibbean Vibrationz dances before the parade. | Photo: Cheryl Guerrero/Hoodline
"As we make an exciting return to celebratory Carnaval San Francisco festivities," Executive Director Rodrigo Duran said in a statement, "it's important to understand what the community has been through these past two years."
The theme this year, "Colores de Amor: Inclusivity, Family and Community", was meant to highlight the love and support the community has experienced, especially during the challenges of the pandemic. Duran noted that many in the community had stepped up and worked together to provide different forms of aid. For Carnaval SF, that resulted in a collaboration with the San Francisco Latino Task Force to form the Mission Food Hub in 2020.
Duran said that they will celebrate this year's festival and parade, while continuing and expanding on the work already started.
For its return, the festival added an LGBTQ-dedicated stage, a tech and gaming pavilion, and the city's first community-lead cannabis garden.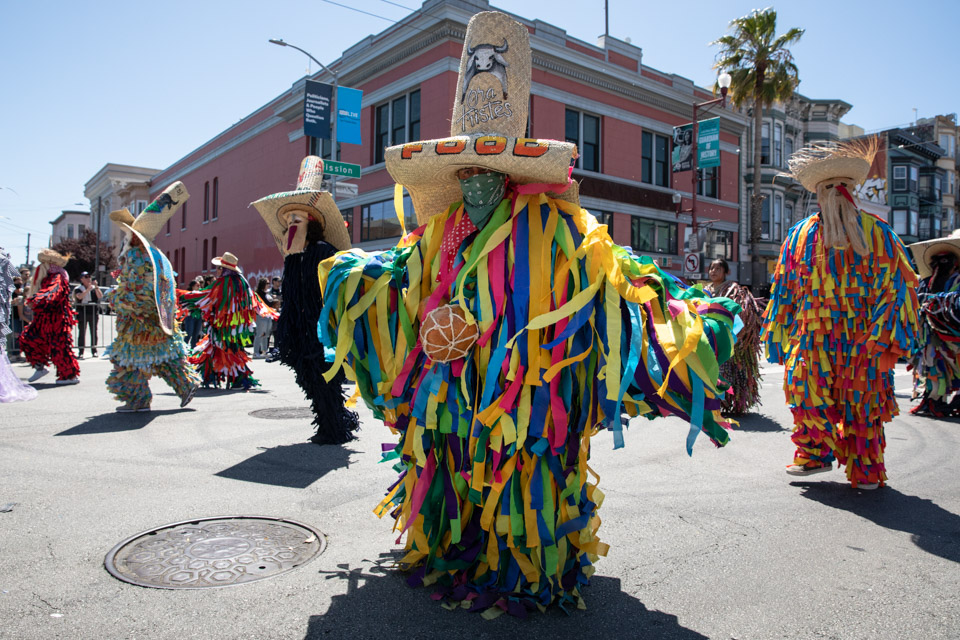 Xipe Totec Danza de la Pluma on the parade route. | Photo: Cheryl Guerrero
Sunday's Grand Parade kicked off in the historic Latino Cultural District and covered twenty blocks of the neighborhood. Over 60 contingents marched, danced and floated their way through the parade route. Participants included samba and dance groups, schools, bands, and cultural associations representing Brazil, Mexico, Bolivia, Cuba, Guatemala, Puerto Rico and more.
There were three Grand Marshals this year, including San Francisco performer and activist Honey Mahogany, eight-year-old San Francisco native Genesis Ulloa, and Mexican-American singer and songwriter La Doña. The guest of honor was El/La para TransLatinas, an organization supporting trans Latinas in the Bay Area.
Here are more scenes from Sunday's festivities: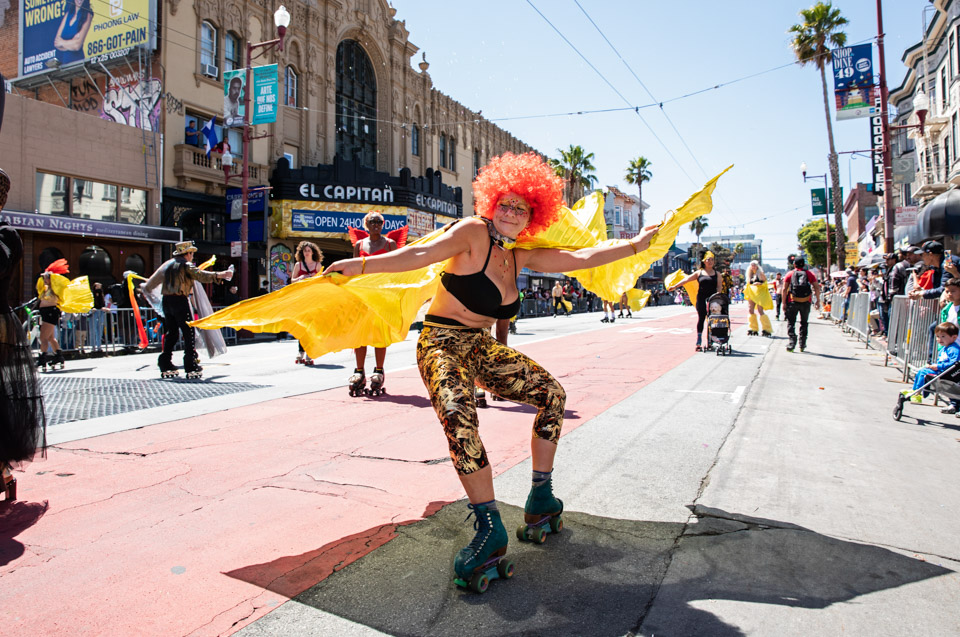 The Church of 8 Wheels participants skate down Mission Street.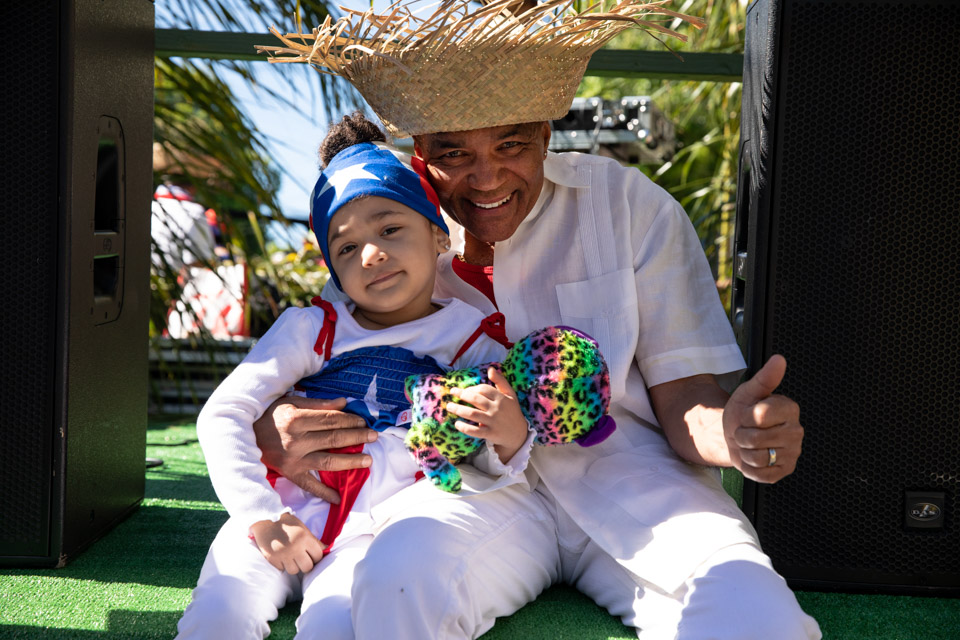 Club Puertorriqueño de San Francisco members smile for a portrait.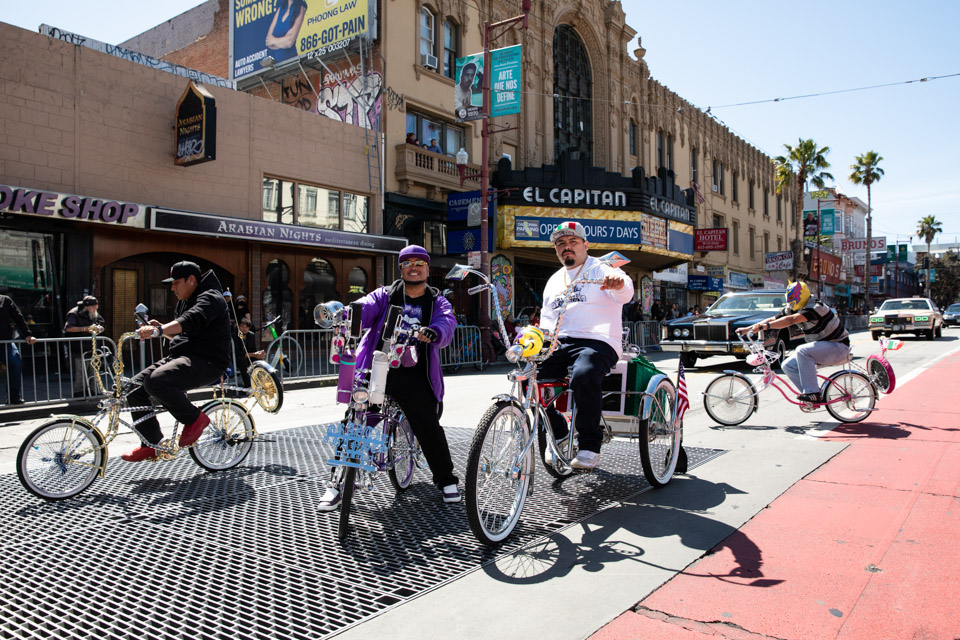 Opening the parade, the Lowrider Council of San Francisco contingent included lowrider bicycles.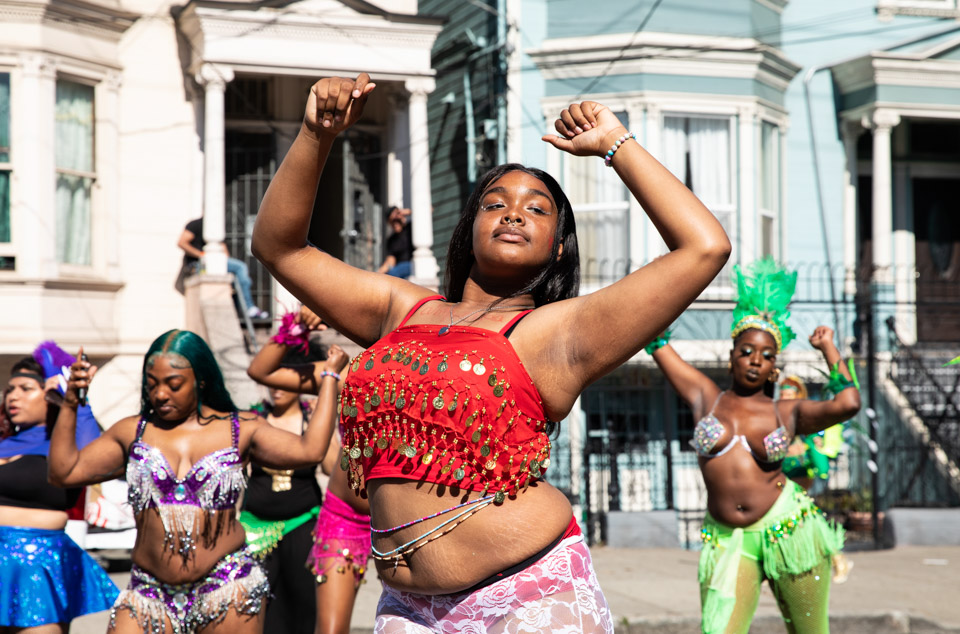 Parade Grand Marshals Genesis Ulloa and Honey Mahogany.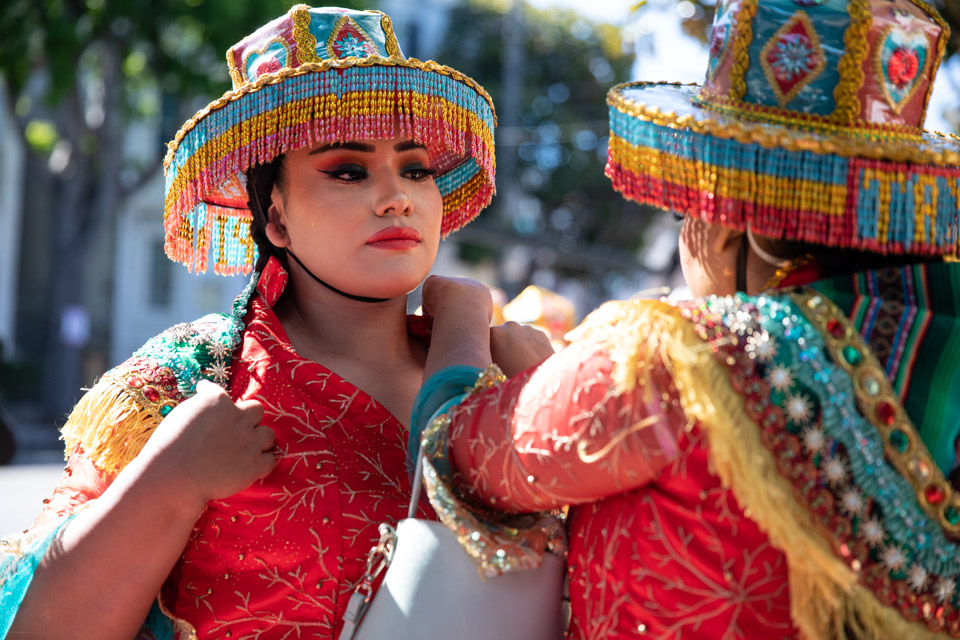 Members of Kantuta Ballet Folklorico de Bolivia prep before the parade.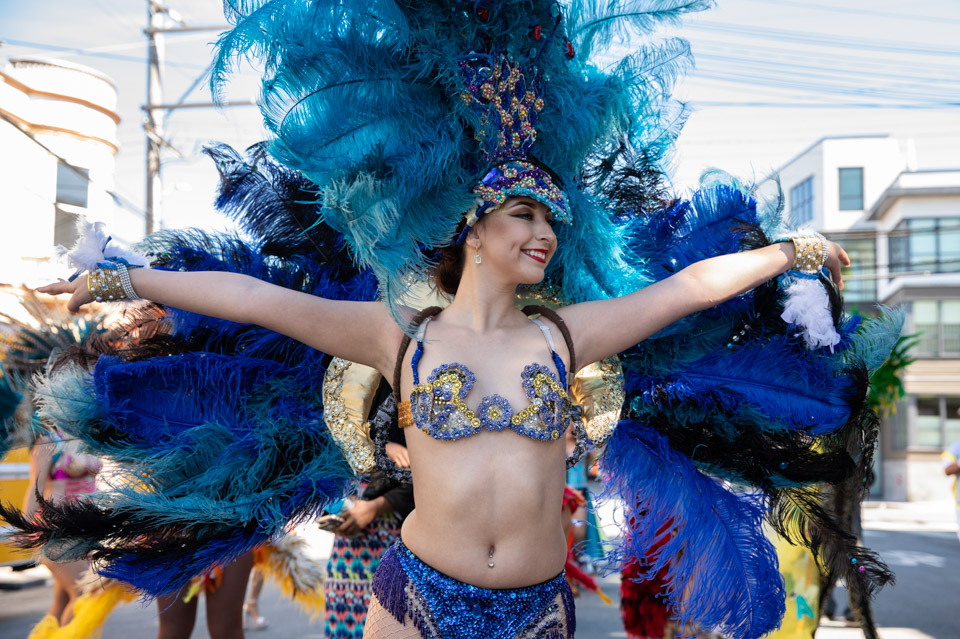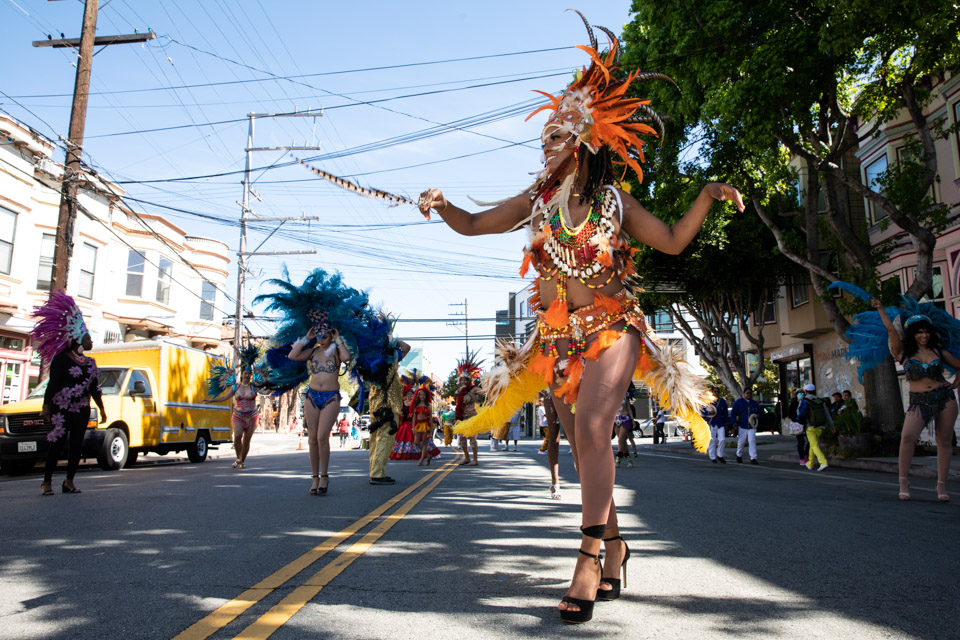 Brazilian Center of Sacramento dancers.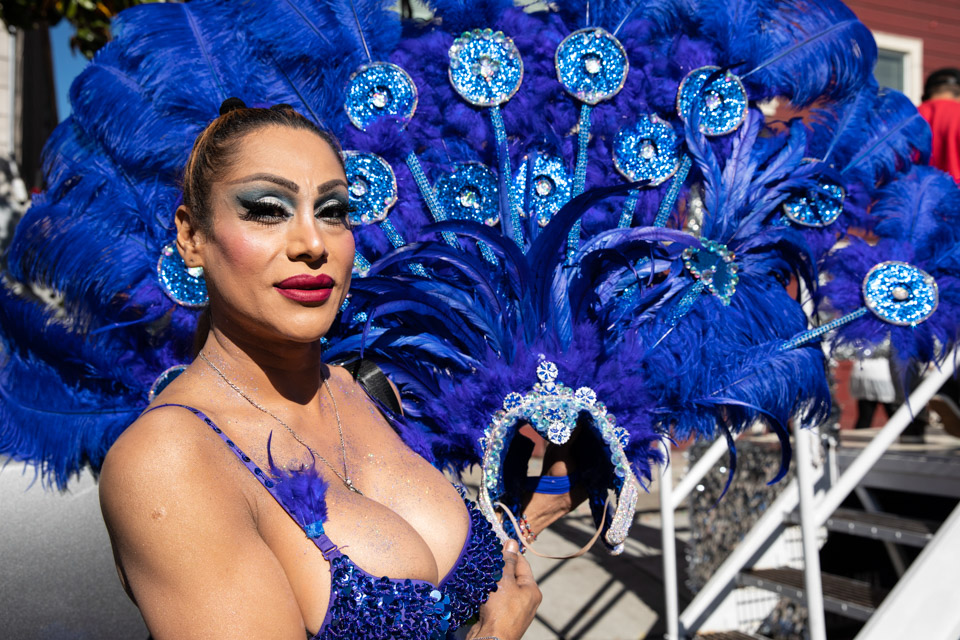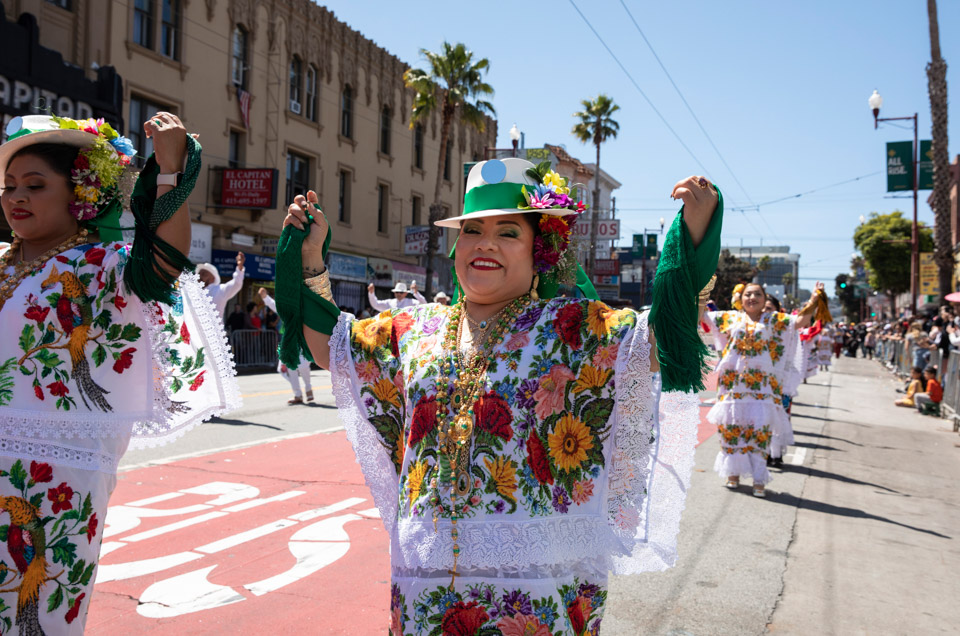 Comunidad Yucateca members on Mission Street.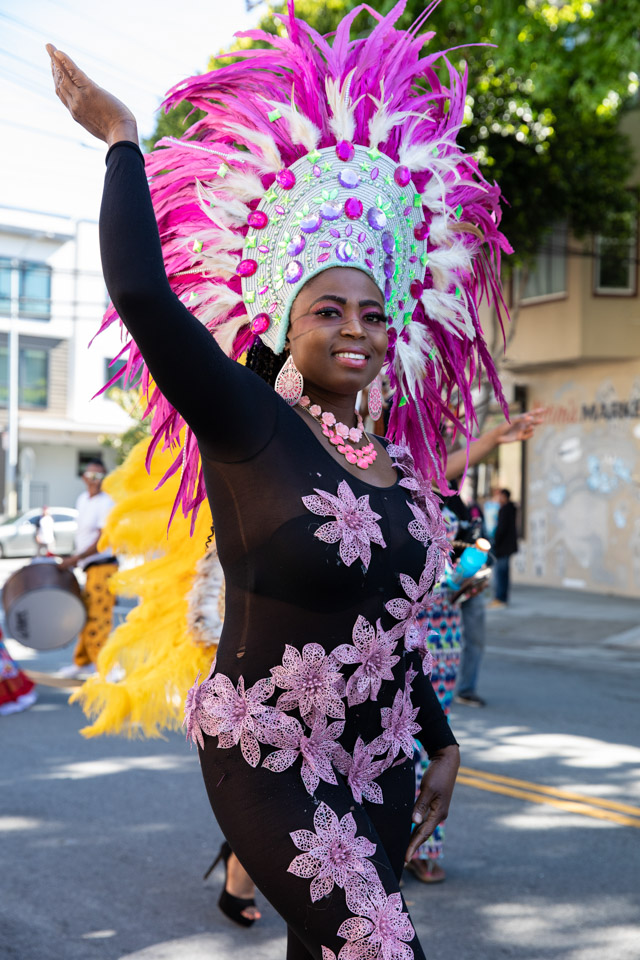 A participant with the Brazilian Center of Sacramento.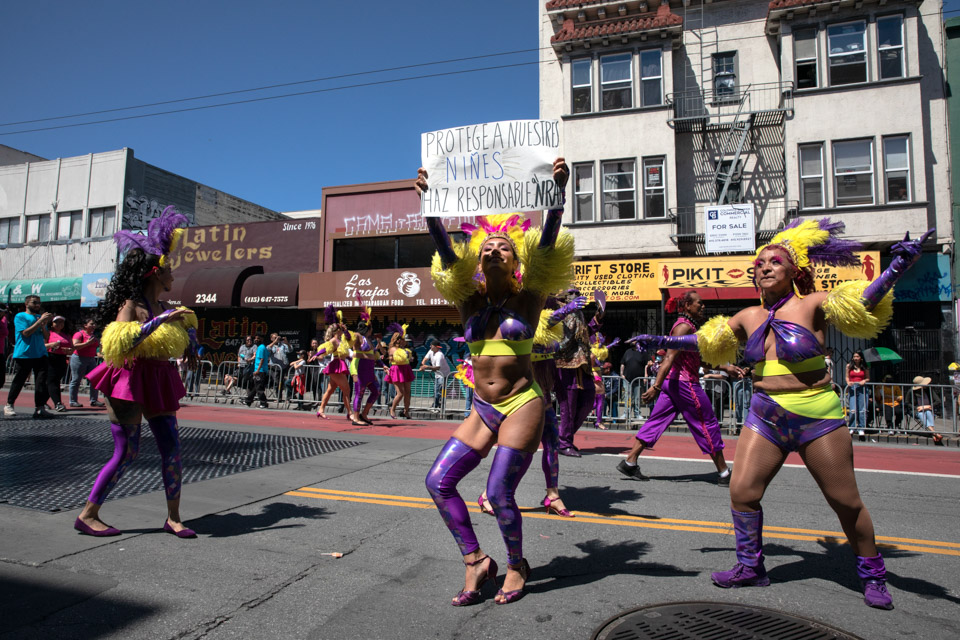 A parade participant holds a sign reading "Protegea Nuestres Niñez Haz Responsable al NRA/Protect Our Children Hold the NRA Accountable".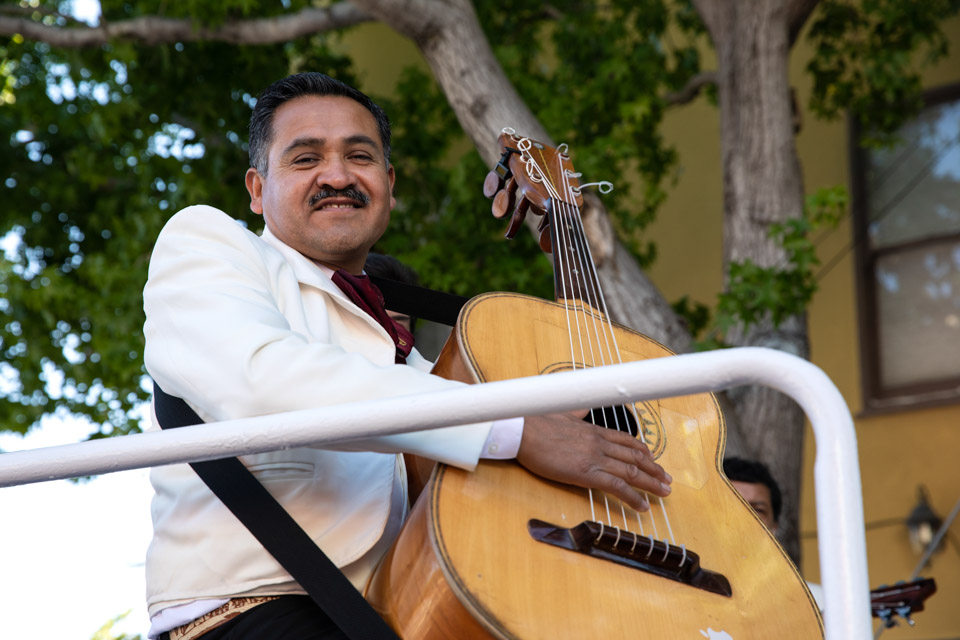 A musician on the float with Color & Mariachi.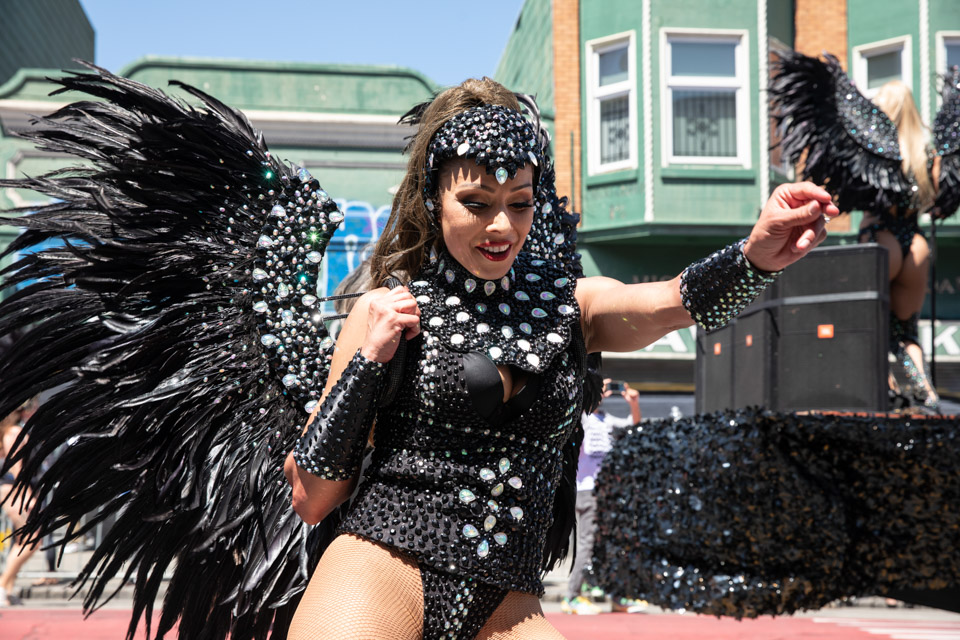 Aquarela Samba Dancers.