The return of SF Noodle Fest on Saturday was a steamy success, as the noodle-icious food festival brought out 29 neighborhood restaurants and more than 1,000 local noodle-loving enthusiasts. While there was an informal, friendly competition for the best noodle dishes served, everyone's appetite went home the winner in this event that had not been held in 10 years.
Celebrity judges chef Martin Yan, Chronicle food critic Soleil Ho, and Broke-Ass Stuart rendered their judgments on the winning dishes. Soleil Ho awarded their top honors to China Live and Broke-Ass Stuart declared Betty Lou's his winner, whereas Martin Yan went with "I would give everyone the championship."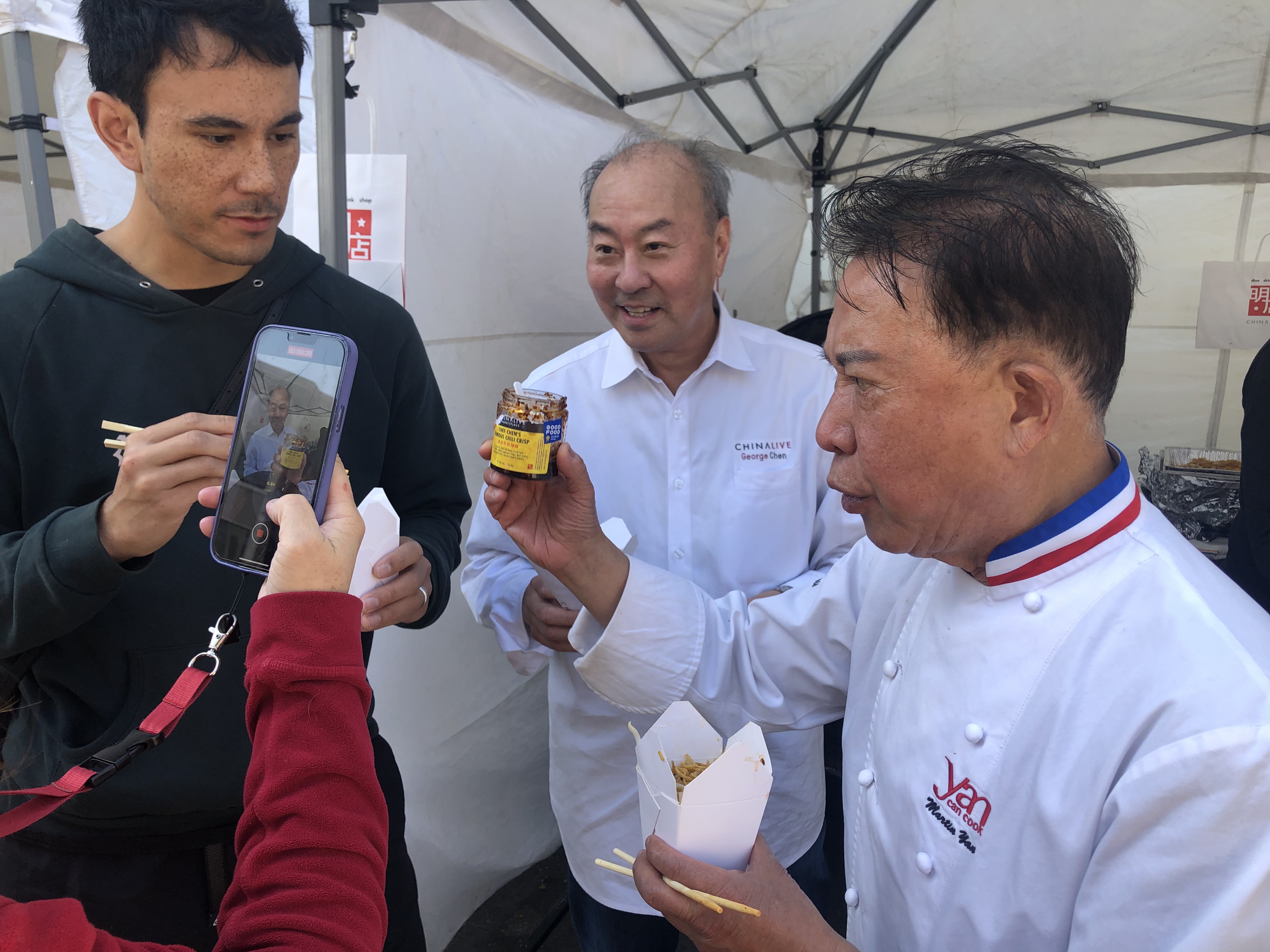 Image: Joe Kukura, Hoodline
But Chef Yan worked the crowd relentlessly all afternoon, chatting up absolutely everyone who wanted to talk to him, and posing for pictures with everybody from line cooks to grandmothers to Hell's Angels motorcyclists.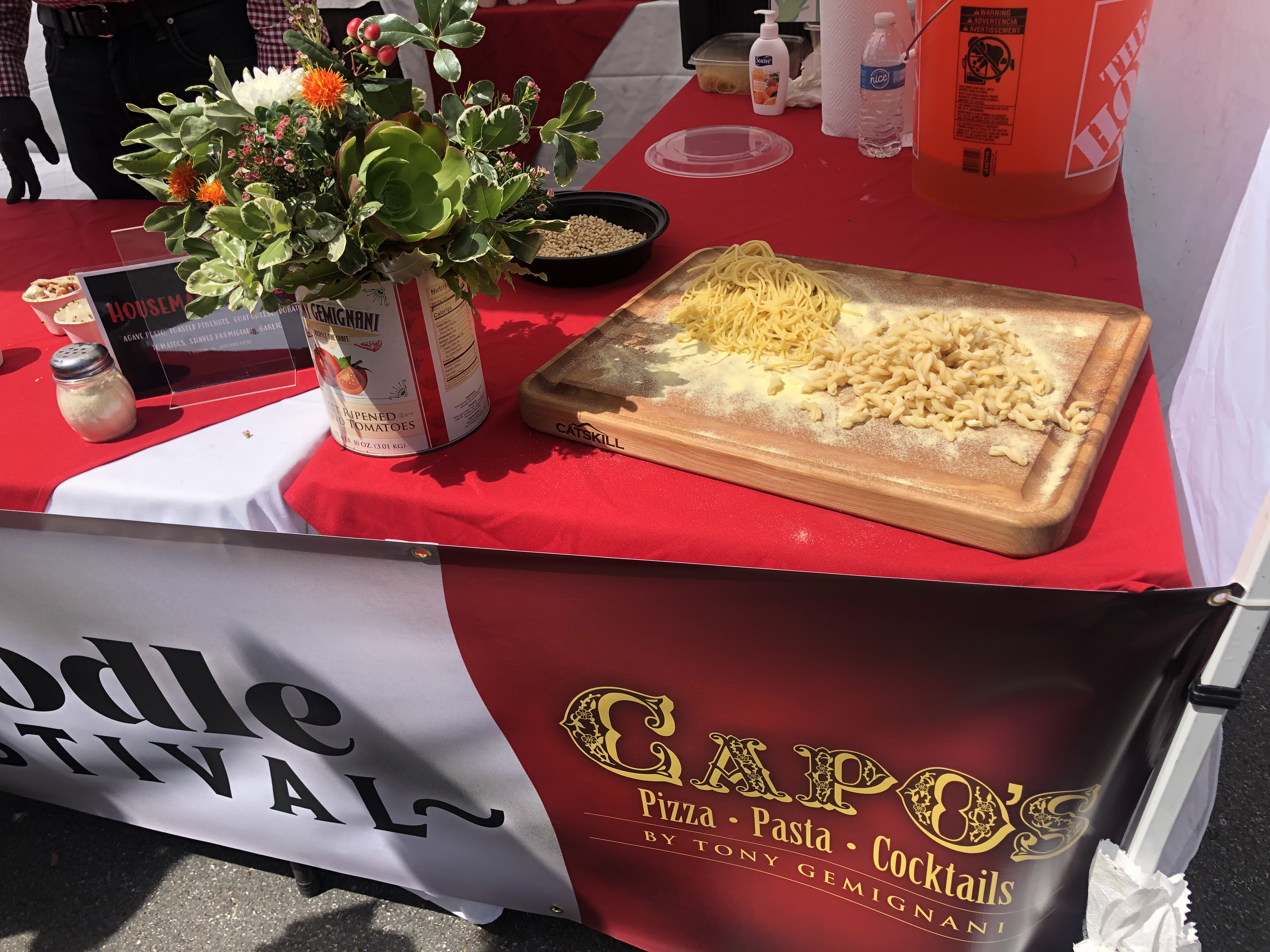 Image: Joe Kukura, Hoodline
The concept was simple. A "Noodle passport" entitled all guests to samples, and you'd check each spot off your passport once you grabbed your hot tasty sample. In the spirit of Chinatown and North Beach heritage, all of the noodle dishes were Italian or Asian cuisine.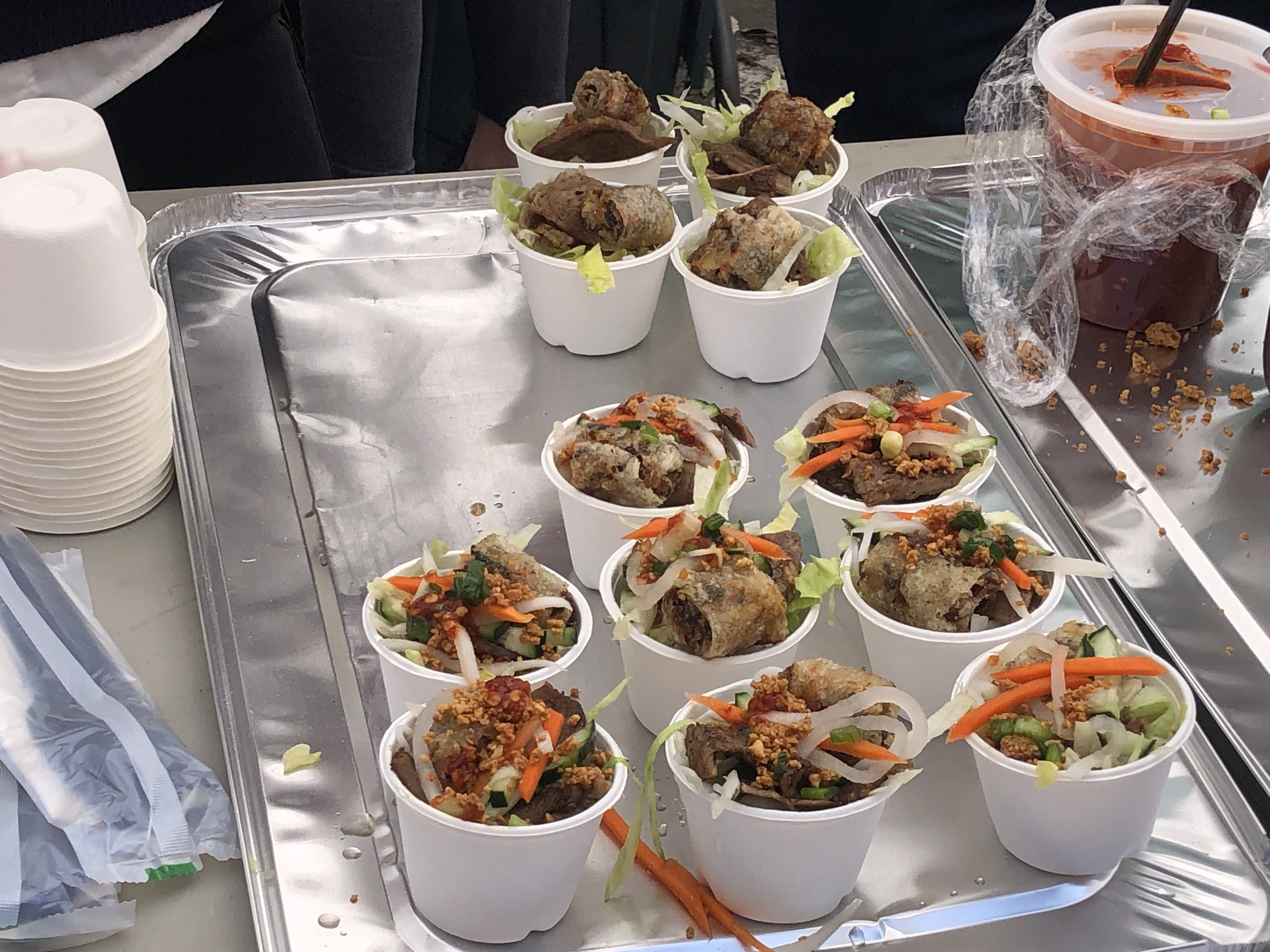 Image: Joe Kukura, Hoodline
This flame-broiled pork with vermicelli from Golden King Vietnamese Restaurant gives you a sense of the culinary flair on display.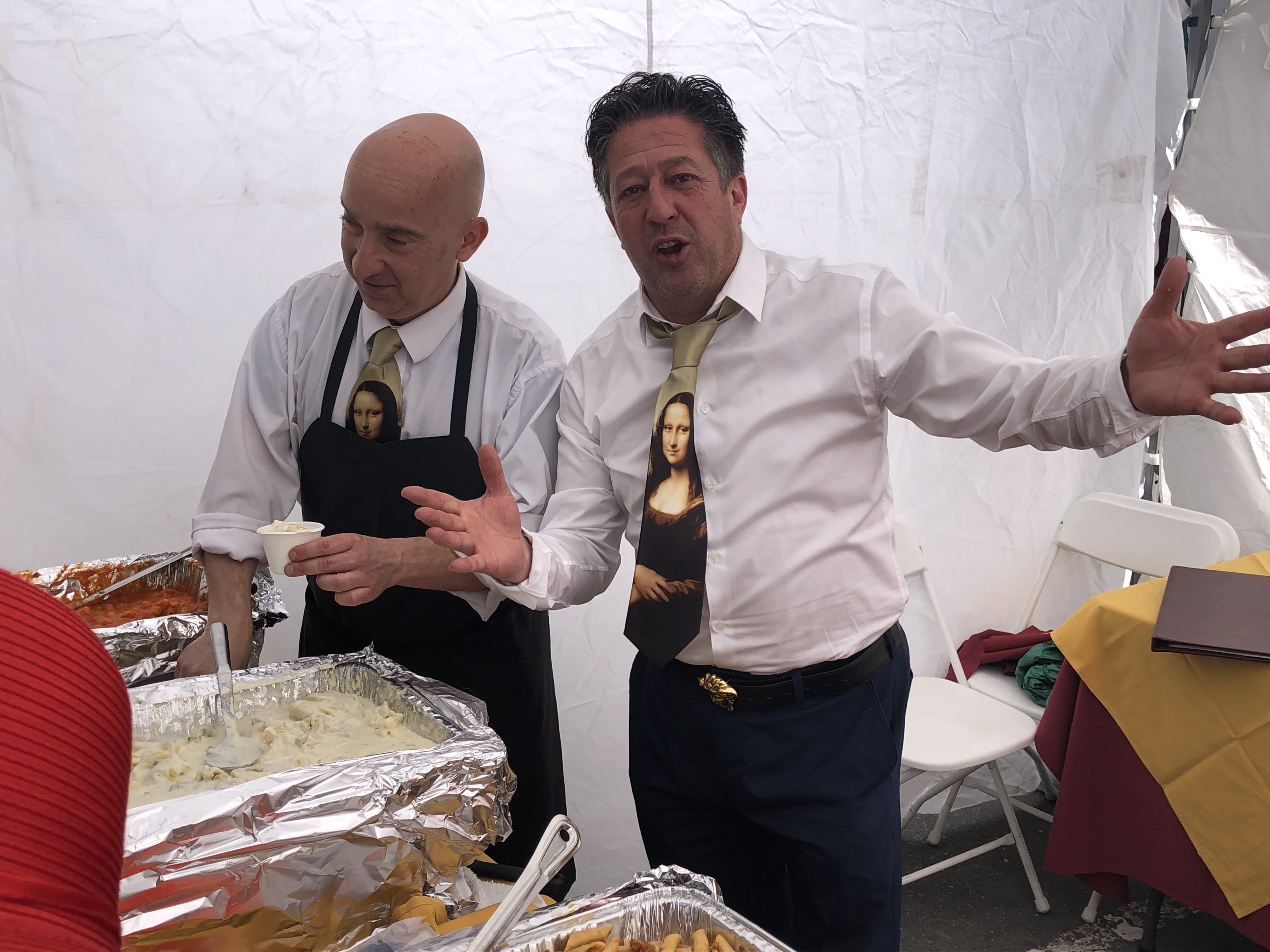 Image: Joe Kukura, Hoodline
Each of the 29 noodle-serving establishments participating had a dedicated booth to represent their restaurant.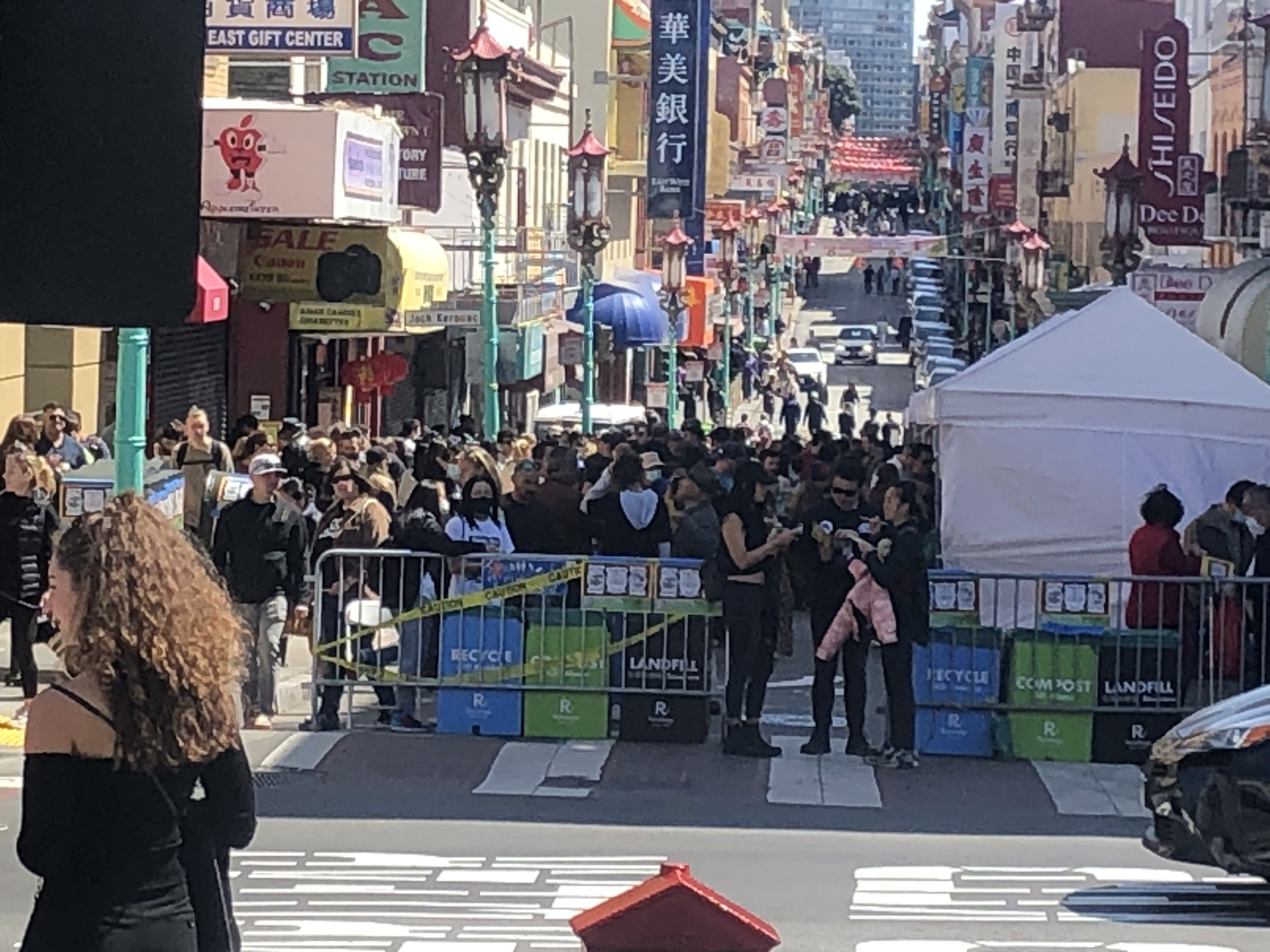 Image: Joe Kukura, Hoodline
The booths were set up on dedicated individual blocks of Vallejo Street and Grant Avenue, and the two blocks were consistently packed with more than 1,000 hungry attendees throughout Saturday afternoon.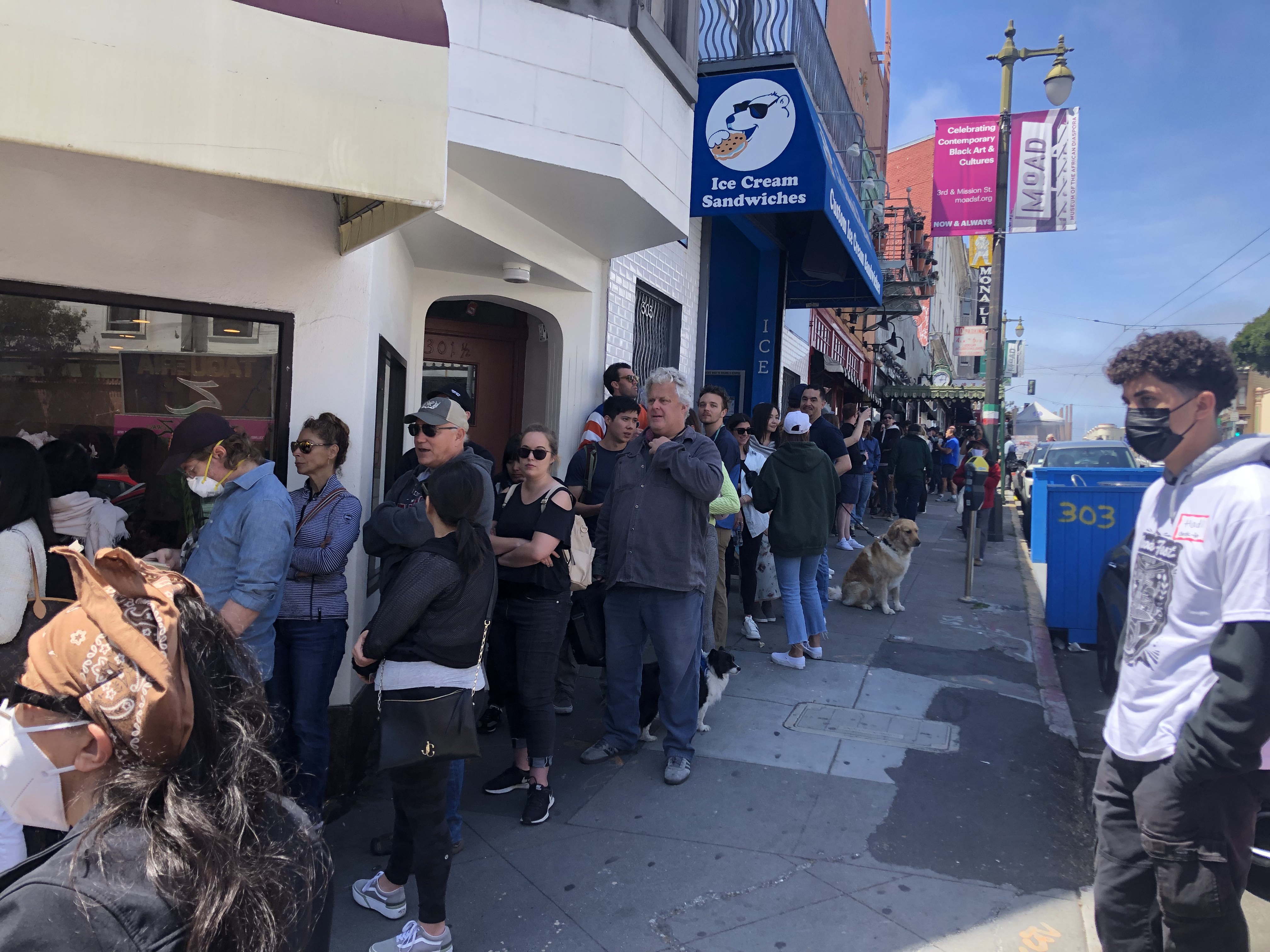 Image: Joe Kukura, Hoodline
Tickets for SF Noodle Fest sold out quickly after going on sale in early April. There were a few last-minute tickets available to walk-up patrons, but you had to be in line well before the event's 2 p.m. start time if you wanted one of those.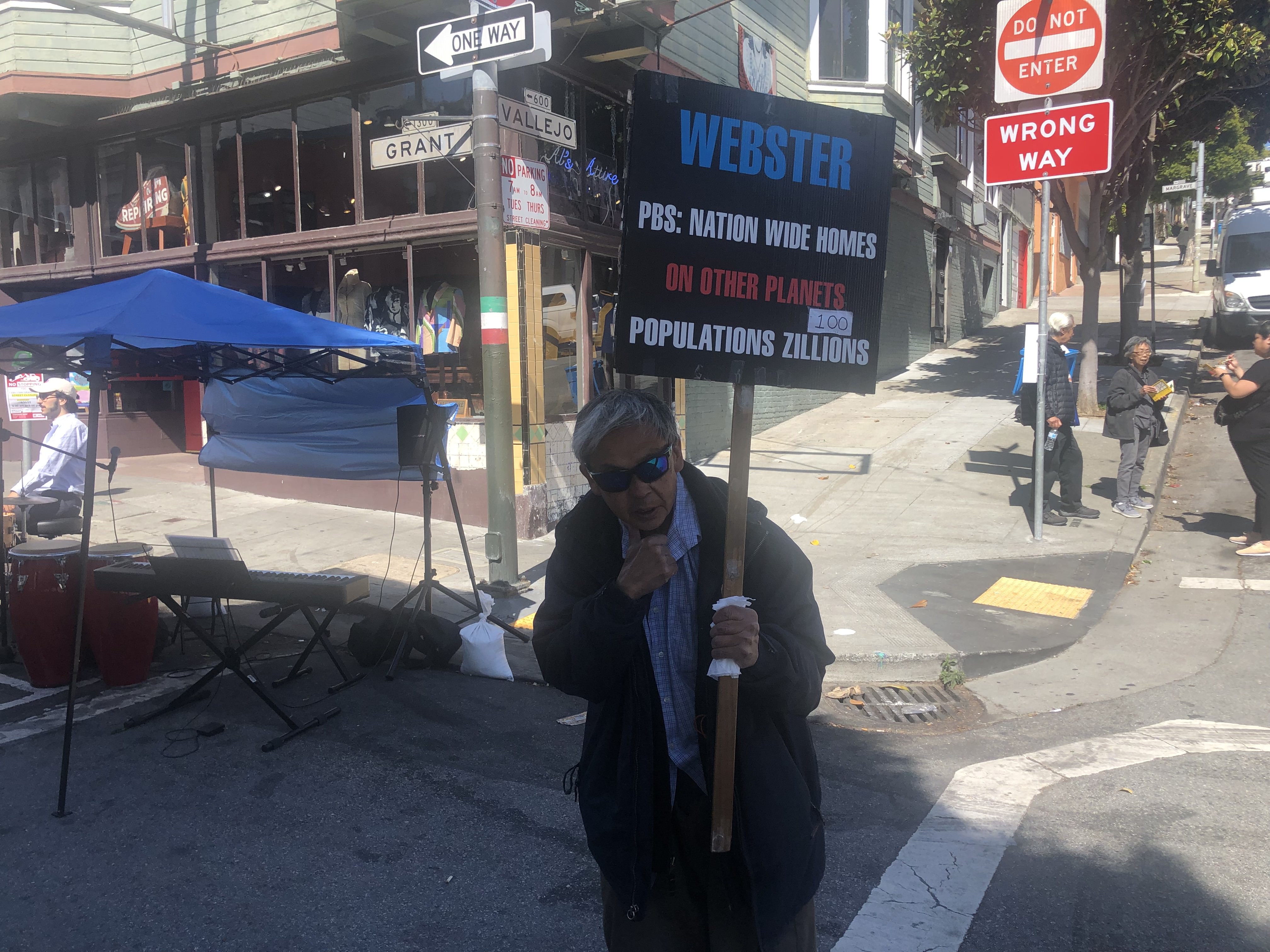 Image: Joe Kukura, Hoodline
And to the surprise of no one, our good friend Frank Chu showed up toting his signature sign.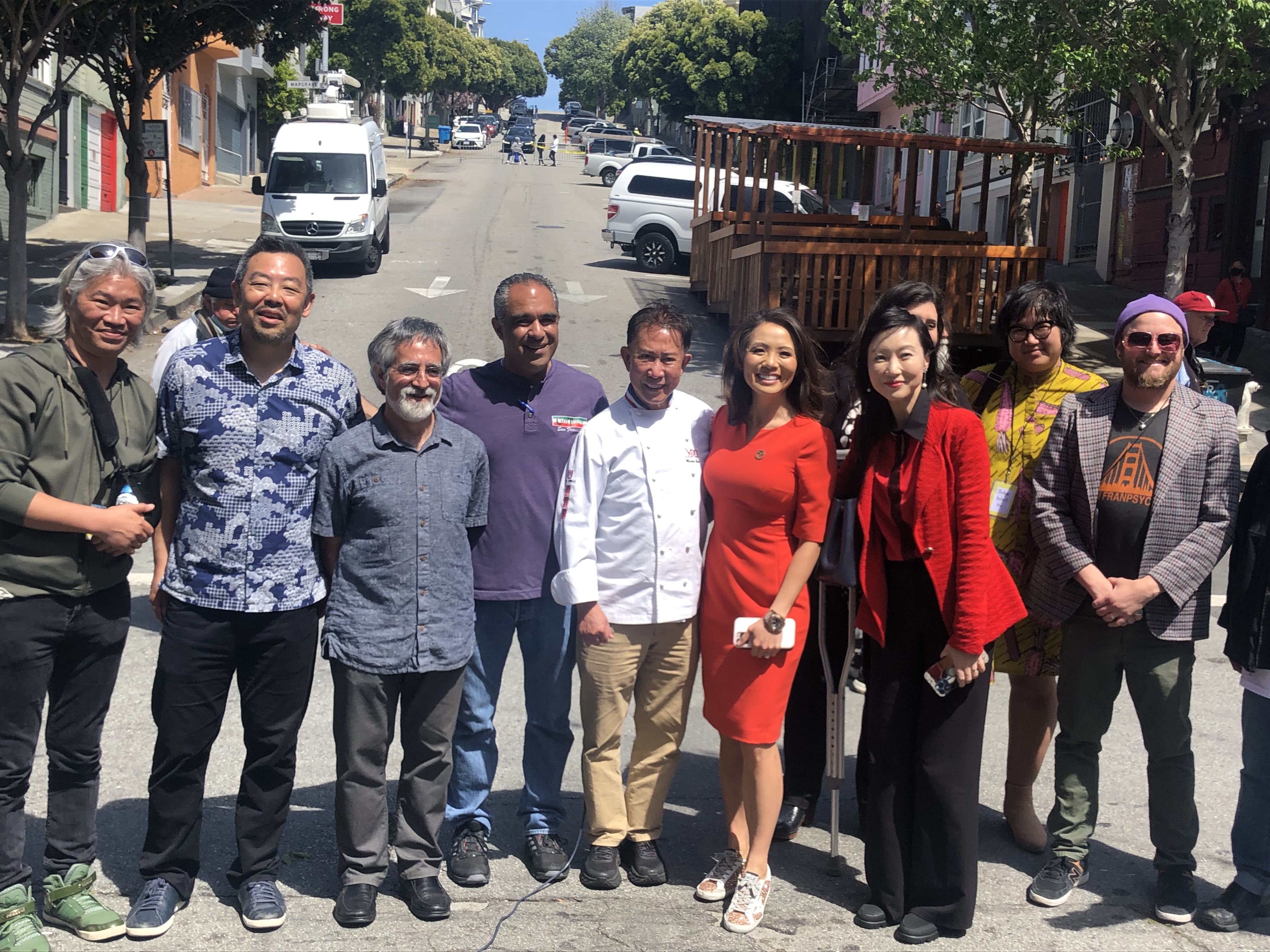 Image: Joe Kukura, Hoodline
Despite a 10-year hiatus, the event was logistically very smooth in its return. The weather was fantastic and the crowd enthusiastic. But hats off to SF Noodle Fest organizers, who really used their noodles in putting this event together.