After six years in business and surviving the business-crippling pandemic, a popular Silicon Valley coffee maker has just opened its fourth location in the South Bay. Voyager Craft Coffee now serves morning brew at 20807 Stevens Creek Boulevard in Cupertino, the company's second shop on Stevens Creek. Its original location in Santa Clara is at 3985 Stevens Creek Boulevard.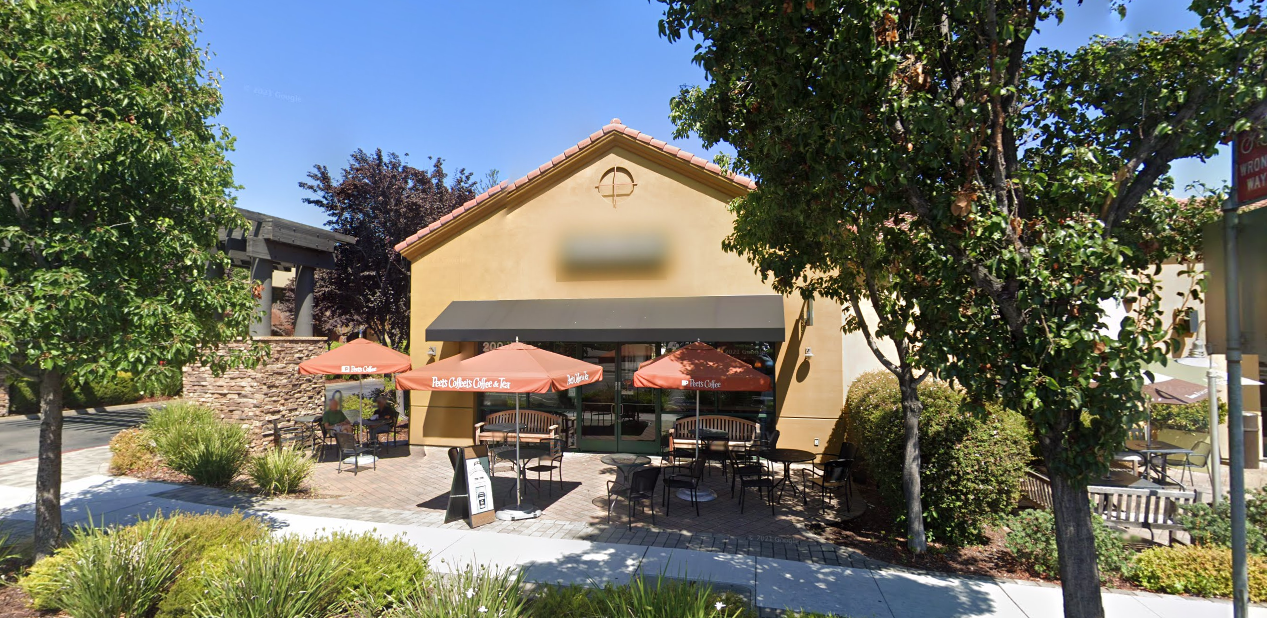 New Voyager Location in Cupertino. | Photo Credit: Google Maps
Voyager's new Cupertino location was formerly a Peet's Coffee shop, and is just a few doors down from a Panera Bread location. The small strip mall is surrounded mostly by offices. The new shop held a soft opening last week and is operating daily from 7 a.m. to 1 p.m. The hours could be expanded as the shop moves out of the soft opening phase.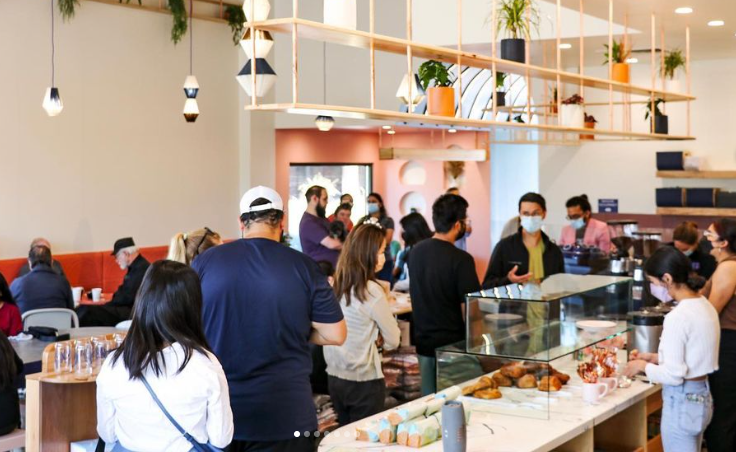 Customers inside the new Cupertino location. | Photo Credit: @voyagercraftcoffee/Instagram

The opening of the new location appears to show that Voyager emerged from the pandemic even stronger. In fact, during the height of the shutdown, you may not have seen much of an impact at the flagship Stevens Creek location in Santa Clara. "We did have to cut down some of our hours at our other locations, but here (at Stevens Creek), we didn't actually cut down our hours. Not even one day. We wanted to try and be as some kind of sense of normalcy in this crazy COVID world. So, being open until seven and not changing our hours just felt like something we could do to make it seem a little bit more fun for people," co-owner Lauren Burns told Silicon Valley Voice in October.
Voyager has a wide selection of beverage options. Beyond its drip-style or hand-made pour-over coffees, it also offers all of the traditional coffee house drinks like cappuccino, espresso, and lattes. They also serve seasonal drinks for spring and summer, like the Santa Clara Sunrise, which has espresso, tonic water, vanilla, and African sunset tea. Voyager also has a menu of drinks that are nods to worldly destinations like the Tokyo, which contains espresso, cherry blossom water, and brown sugar.
The food menu at Voyager is also wide-ranging. There are nine varieties of pastries and sweets, many of which are vegan. They also offer savory selections like the egg croissant and four tempting toast options like the egg salad toast with ricotta cherry tomatoes, chives, olive oil, sea salt, and pepper.
It's unclear when the hours at the Cupertino location might be expanded to be in line with the three other Voyager Craft Coffee locations, which are open from 7 a.m. to 5 p.m. daily. Updates will likely be provided on the company's Facebook and Instagram pages.