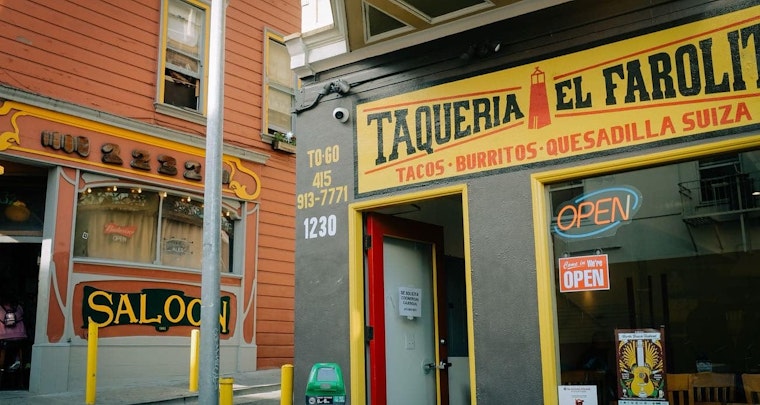 Published on June 20, 2022
There's been plenty of indigestion for the wildly popular Bay Area taqueria chain El Farolito in their attempt to open a location in North Beach. El Faro announced the North Beach location back last August, but the chain was deemed to violate SF formula retail rules because they have more than ten locations with similar signage and concept. But Supervisor Aaron Peskin worked a compromise deal with them in April that would allow the North Beach storefront to open with the full and proper El Farolito schoolbus-yellow branding and the menu you know and love.
And as of this weekend, that El Farolito is officially open. El Farolito posted the news Monday to their Facebook page, but social media accounts show the location was open this past weekend in time for the North Beach Festival.
And there are already a few Yelp reviews for the new location. One reviewer notes that it "Opened Friday, June 16th" (though the 16th was a Thursday.) And while the new location's first review claims "They forgot sour cream to my Super Burrito," and "It did have avocado but not quite enough.Maybe had two wedge slices," the reality here is that this is El Farolito, and you pretty much know what you're going to get.
The newest El Farolito is at 1230 Grant Avenue in North Beach, whose cross street is technically Grant Avenue and Fresno Street (right by The Saloon), but the closest big intersection is Grant and Columbus Avenues.

So now San Francisco can lay off the arguments about formula retail rules, and get back to the important issues, like arguing who should win the Burrito Bracket.