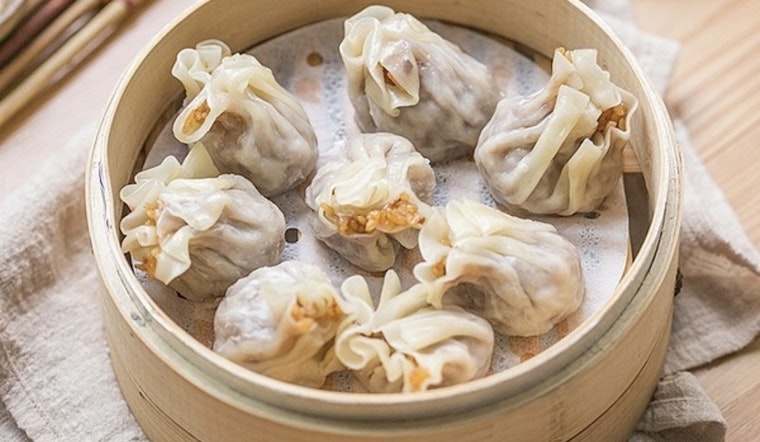 Published on July 08, 2022
A new Chinese restaurant is slated to open on Castro Street in the coming weeks, occupying a long-vacant storefront.
Dumpling Kitchen will be taking over the space previously occupied by Puerto Vallarta-themed bar-restaurant Papi Rico at 544 Castro Street. Hoodline readers will recall Papi Rico closed in 2019 after less than two years.
Restaurant manager William Tao tells Hoodline that the restaurant will open at the end of August.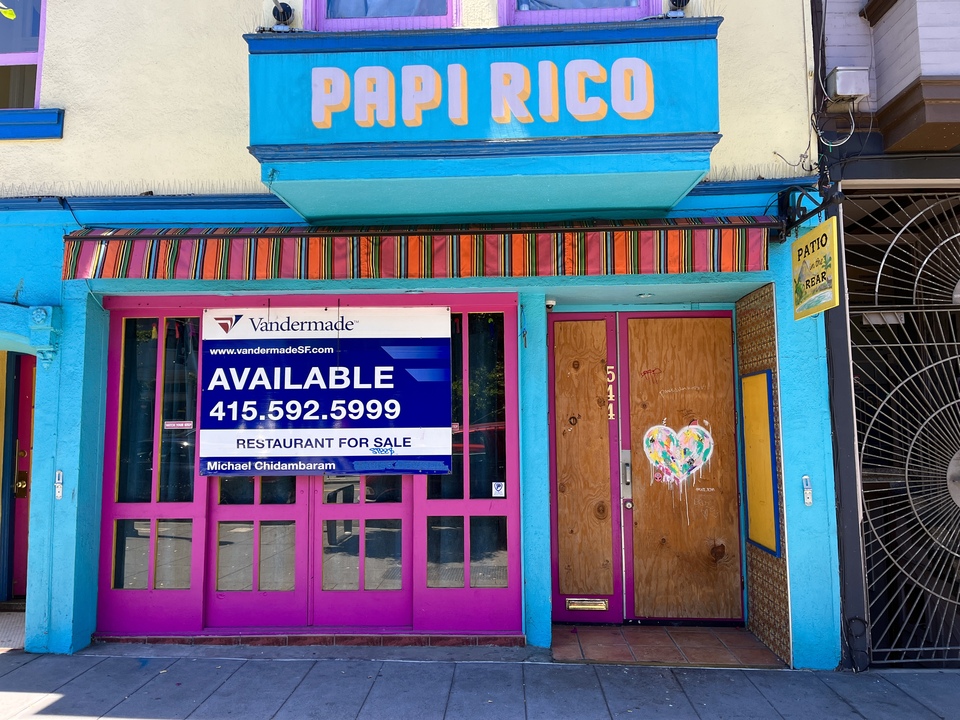 Dumpling Kitchen will open next month at 544 Castro St. | Photo: Steven Bracco/Hoodline
San Francisco residents may already be familiar with Dumpling Kitchen — its first location in the Outer Sunset at 1935 Taraval Street (between 29th and 30th avenues) has been open since 2011.
Dumpling Kitchen is currently owned by Michael Shao, who's operated the restaurant since 2019.
"Dumpling Kitchen serves Shanghai cuisine," said Tao. "Most Chinese restaurants in San Francisco serve Cantonese food or Northern China cuisine."
"Shanghai cuisine is special, it has a little part of Northern Chinese food and Cantonese food," added Tao. "It also has its own unique dim sum and other dishes."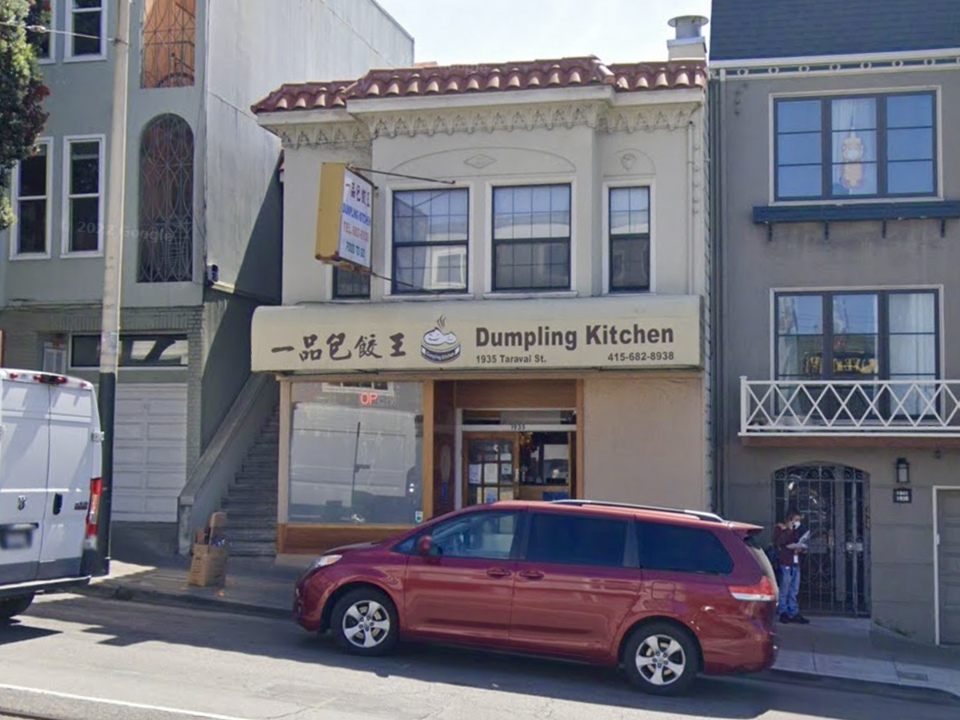 Dumpling Kitchen at 1935 Taraval St. | Image: Google Street View
Born and raised in Shanghai, Tao has lived in San Francisco for the past four years. When Tao first visited the city, he says he fell in love with the traditional food from Dumpling Kitchen.
"It was really hard to find a place in San Francisco that had food from my hometown," said Tao. "The food is so good and really reminds me of home."
Dumpling Kitchen's signature dish, dumplings, will all be freshly made by hand at the restaurant. Tao says they'll be converting Papi Rico's former shower room into a dumpling station where guests can watch dumplings being made fresh.
Additional dishes include Shanghai-style pork buns ($11.50), chow mein ($12.50), and rice cakes ($13.80), five-spice beef noodle soup ($15.30), and sweet vinegar spare ribs ($14.80).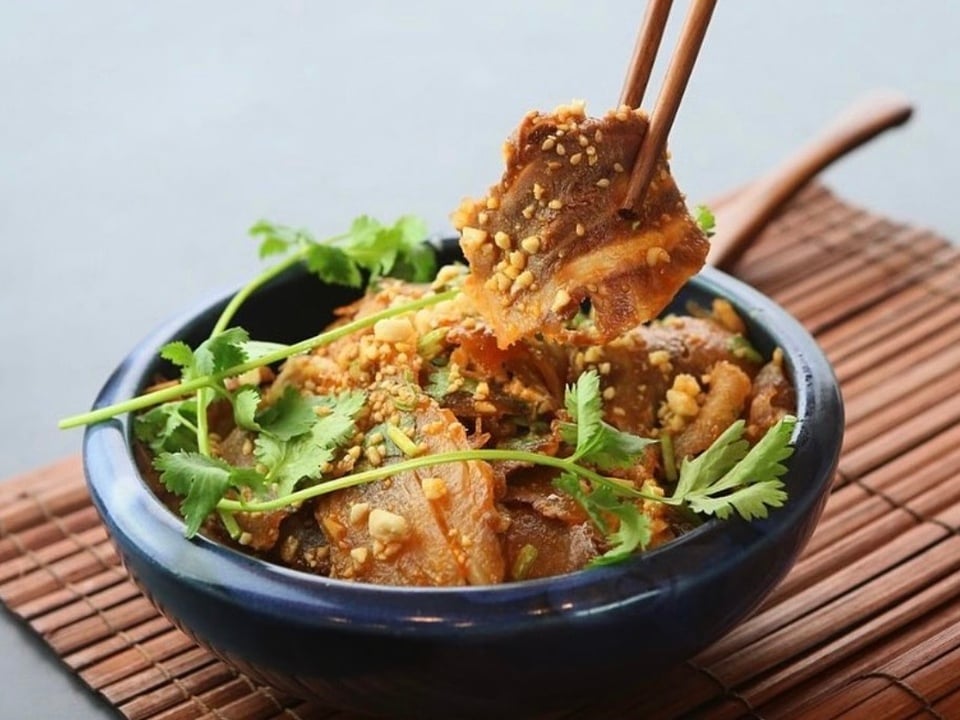 Photo: Dumpling Kitchen/Instagram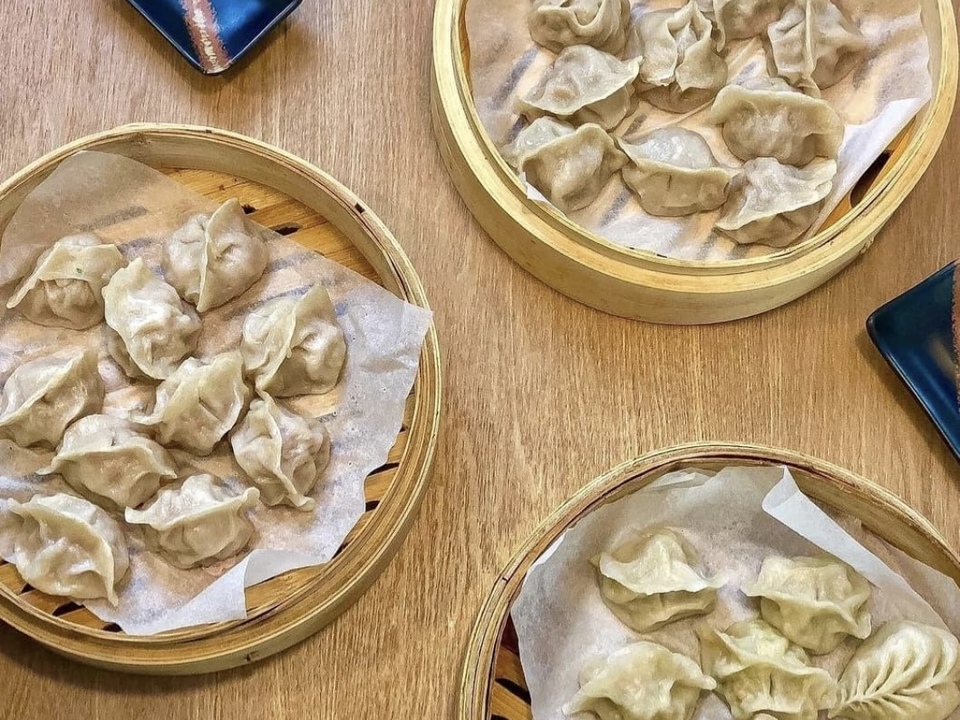 Photo: Dumpling Kitchen/Instagram
Dumpling Kitchen's recipes and ingredients are all created by dim sum master chef Tong Gang Wang (Chili House) at their Foster City test kitchen where they also sell frozen dumplings.
When looking for the right place to open the restaurant's second location Tao said, "We really love the Castro." "As soon as we came in and took a look we loved it."
Having spent a lot of time in the neighborhood eating at a variety of restaurants with friends, Tao said they noticed there weren't a lot of Chinese food options. While the Castro has Dumpling House (335 Noe) and Mama Ji's (4416 18th), Tao said Dumpling Kitchen will be different with its emphasis on Shanghai-style dishes.
Work is currently underway to get the restaurant ready to open. Stepping inside the restaurant, many of Papi Rico's tchotchkes, murals, swimsuits, and even a seahorse spring rider remain from when the restaurant was open.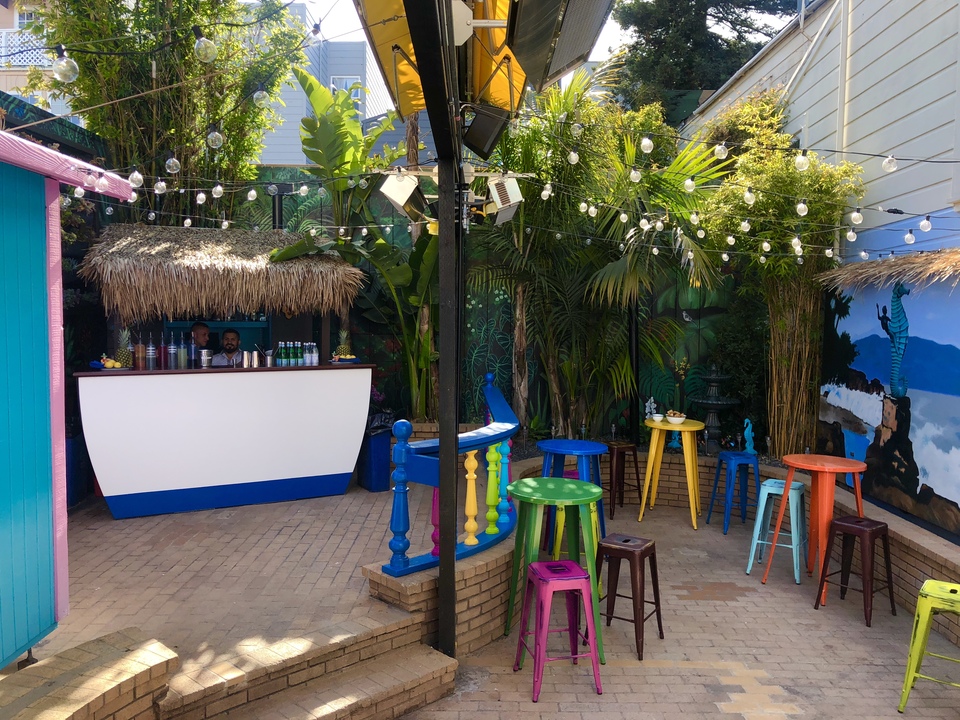 Patio space at the former Papi Rico (2018). | Photo: Steven Bracco/Hoodline
No major changes are planned at the restaurant besides adding some fresh coats of paint, new furniture, and decorations. Additionally, murals painted by Papi Rico on the patio will be restored and remain once Dumpling Kitchen opens.
The Puerto Vallarta-themed items that adorned the walls inside Papi Rico will be removed but not lost for good. Tao says an art piece will be created with some of the decorations and installed inside the restaurant. The remaining pieces will be sold off to anyone interested.
Full-service dining for lunch and dinner will be available inside the restaurant and outside on the patio. The restaurant has a capacity of approximately 60 to 70 people. Tao says they are currently applying for a Cafe Tables and Chairs permit to add sidewalk seating. There are no plans at this time to add a Shared Spaces program parklet platform on the street.
While Papi Rico had a full liquor license, Tao says Dumpling Kitchen will only be serving sake, soju, and Asian beers. "We're trying to be a little bit different than all the other restaurants in the neighborhood," explained Tao.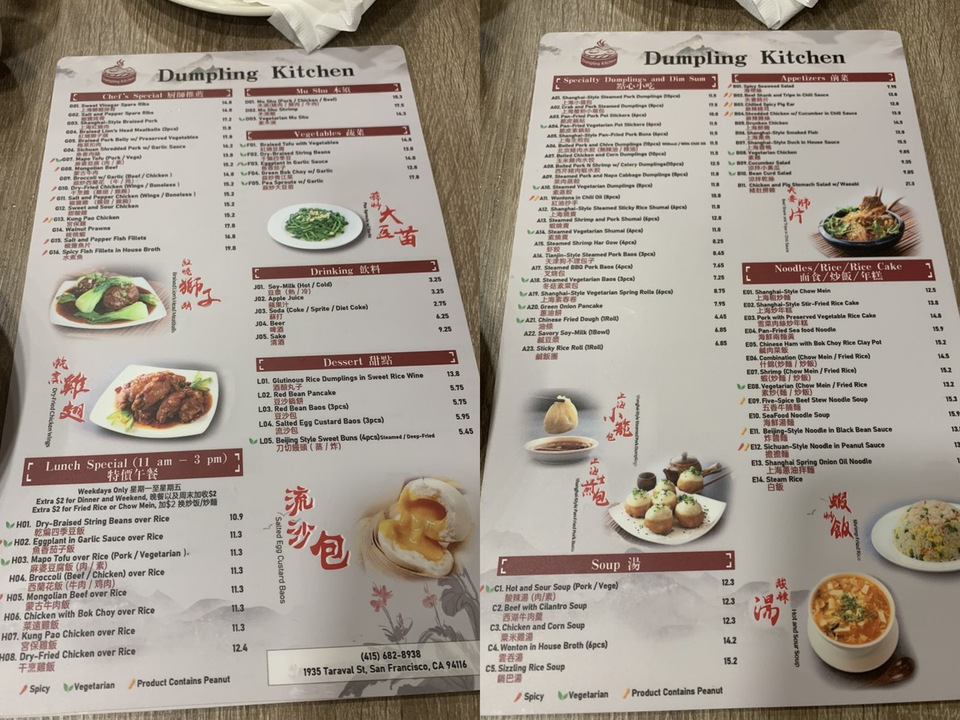 The menu at Dumpling Kitchen. | Photo: Korina Y./Yelp
The space at 544 Castro has seen a great deal of turnover in the 11 years since Asian fusion restaurant Nirvana closed in 2011. Since then, it's housed three closed restaurants: Dancing Pig, Dante's Table, and Papi Rico.
Dumpling Kitchen's opening fills one of many storefront vacancies along the 500 block of Castro St. Earlier this month plant shop How's it Hanging (548 Castro) opened and in May, art pop-up Queer Arts Featured opened in the former HRC Store.
Ground floor retail vacancies continue to plague the Castro, and the 500 block of Castro Street alone has seven vacancies. Earlier this year the Levi's Store (525 Castro) and Sunglass Hut (511 Castro) closed.
Spaces formerly occupied by Puff 'n Stuff (504 Castro), Dogo Love (541 Castro), and Under One Roof (541 Castro) remain vacant.