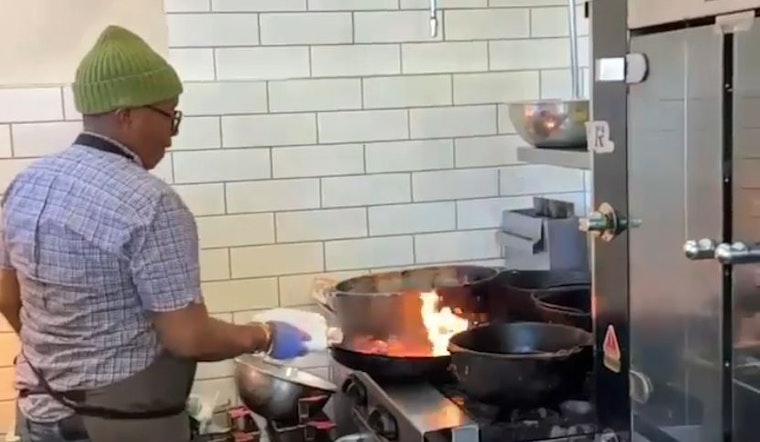 Published on July 26, 2022
If you miss the remarkable skillet fried chicken from the famed Miss Ollie's restaurant in Oakland, then you are in luck. The Afro-Caribbean restaurant on Washington Street, owned by chef Sarah Kirnon, closed its doors for good in March after a decade in business. Now, Kirnon is serving up some of her most popular dishes in a much more streamlined capacity. Oaklandside reports that Kirnon has already opened her new restaurant called Holder's House, inside the Forage Kitchen space at 478 25th Street between Broadway and Telegraph. Hoodline reported on Kirnon's latest venture in April before it had a name.
Holder's House is a modest affair compared to Miss Ollie's. It features a small menu with around four to eight items that change daily. However, the skillet fried chicken seems to be a fixture on the handwritten menus you can view on Instagram. There was no big grand opening at Holder's House, and Kirnon isn't taking any big steps to get the word out about it. Speaking to Oaklandside, Kirnon said, "we're trying to change the tone of dining. Everybody's like, what are your hours? Where's your website? What kind of marketing are you doing? And I really want to leave this to sort of word of mouth."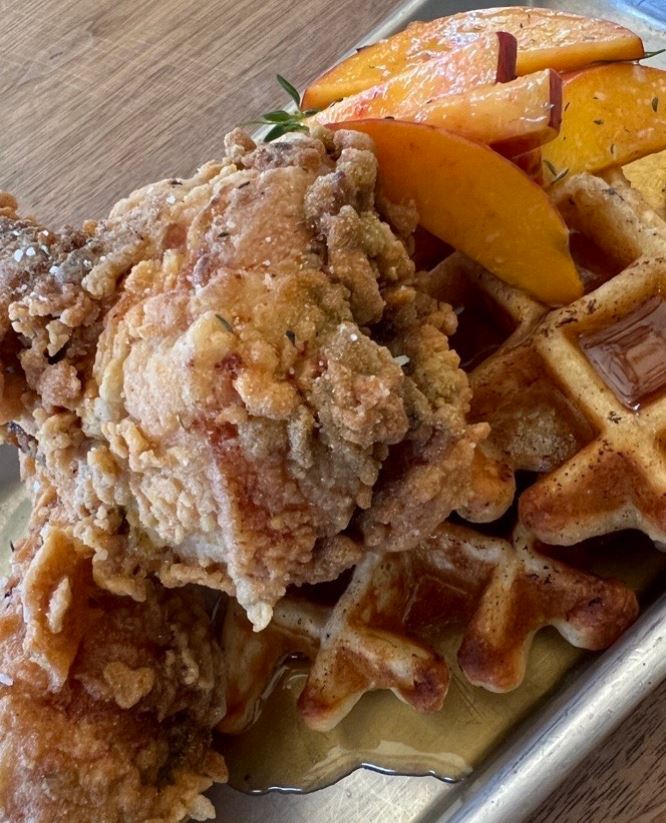 Photo Credit: @holdershouse.oakland/Instagram
The new venture is basically a glorified pop-up with Kirnon running the entire show. Kirnon has been setting her own hours each day and often serves her dishes from 5 p.m. to 9 p.m. or when the items sell out. The pared-down premise allows Kirnon to take more unscheduled days off. "The big difference between Miss Ollie's and Holder's House is pretty much me cooking on my own. It's my love letter to Oakland," Kirnon told Oaklandside. Aside from the fried chicken, the menu often features saltfish and ackee, and sides like succotash, collard greens, and cornmeal fritters drizzled with honey butter.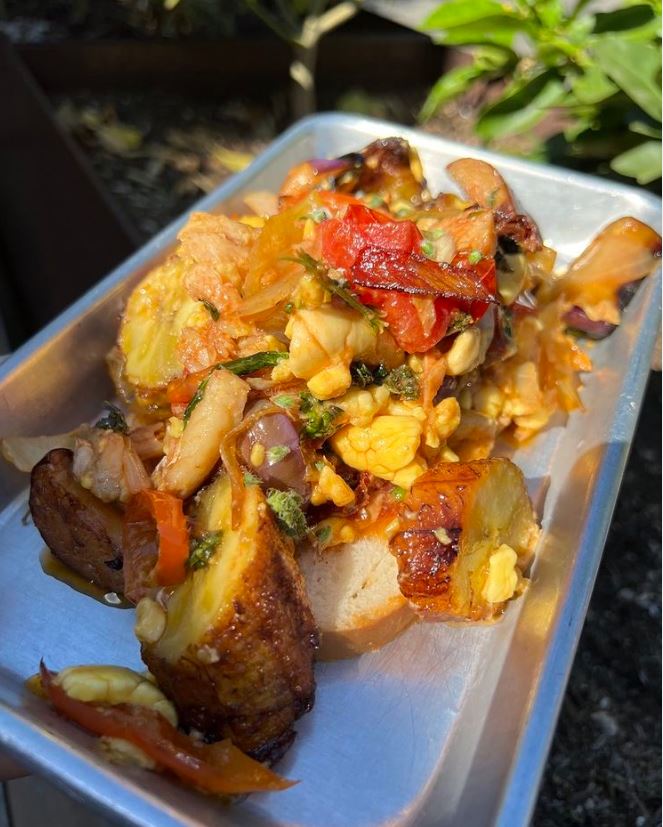 Salt Fish & Ackee. Photo Credit: @holdershouse.oakland/Instagram
The streamlined approach is also noticeably present in the simple decor at Holder's House. All of the art on the wall is from local artists who are friends of Kirnon. "One of the things I learned coming out of the pandemic is to do away with spending a lot of money on decor and promotion, especially right now when inflation is ridiculous, and we're in an economic crisis, we're trying to keep it as low-brow as possible. We're really trying to keep it so that we're able to give a great product to our clients while not running into financial misfortune," Kirnon told Oaklandside.
To get your fix of the mouth-watering food, make sure to get updates on the menus and the hours by following Holder's House's Instagram page.