Tri-pawed pups reigned supreme at the 11th annual Three-Legged Dog Picnic on Sunday. The gathering comes together every year at Duboce Park to celebrate three-legged pups, but welcomes all variety of "handi-capable" dogs to the mix. This year's numbers were up from last year, with an estimated 40 to 50 dogs in attendance with their companions.
The event was started in 2010 by Franny Corsick, after she encountered a three-legged dog at a park and thought it would be wonderful to have a meeting of tri-paws in one place. The first event happened at Dolores Park after she put up some fliers in the neighborhood. To her delight pups and their humans showed up and then encouraged her to do it again. Apart from the start of the pandemic, she's continued to do it every year.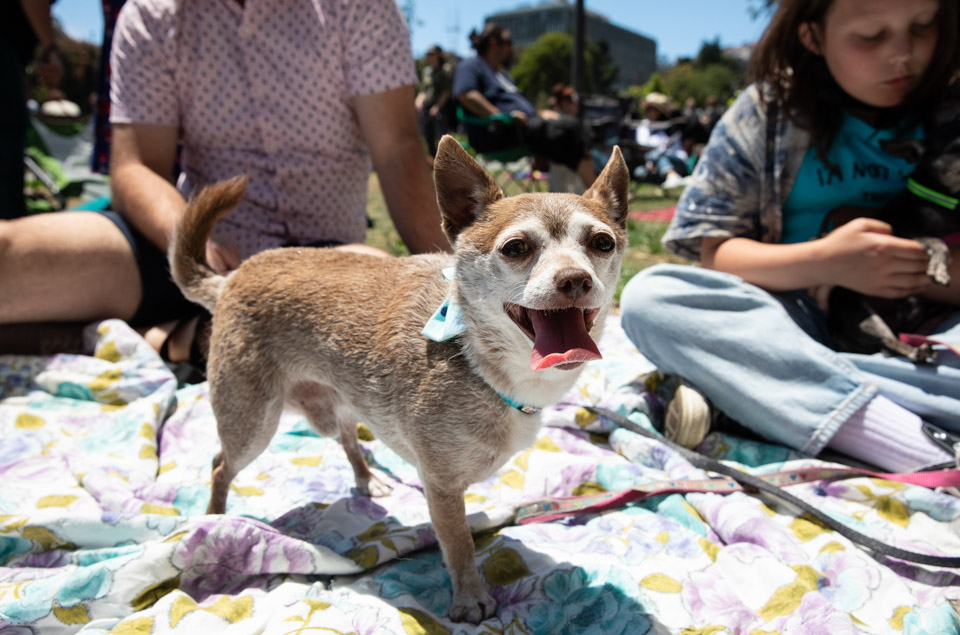 Rescue pup Owen enjoying the picnic. | Photo: Cheryl Guerrero/Hoodline
Though Corsick notes that all dogs are welcomed, including "fully-capable" dogs with four legs, the highlight really is on the three-legged ones and those with other challenges.
"They might be vintage or blind or deaf or toothless or extra lumpy," she explained. "They're all invited. It's a celebration for the families and the dogs."
This year's picnic started with introductions and a show of tricks, with no trick being too big or too small to entertain the crowd. Belinda Blair and her band Pip Squeak added music to the mix. And there was also the "smallest ever parade of handi-capable pups" through the park led by Craig G. Hermes, volunteer lead at Muttville, a dog rescue nonprofit dedicated to adopting out senior dogs.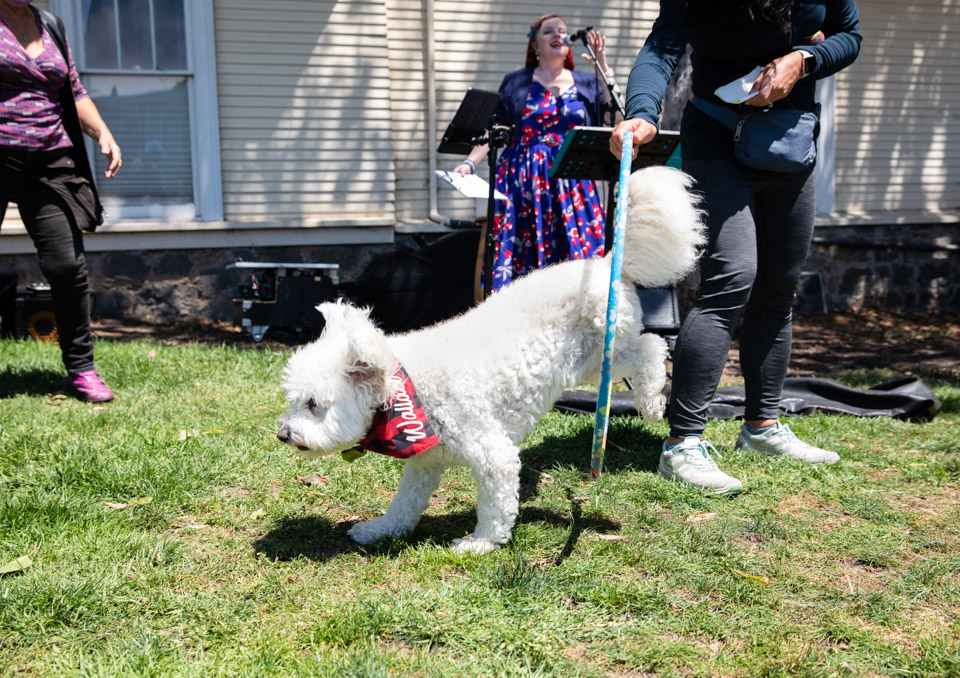 Three-legged Wallace entertains the crowd with hoop jumping. | Photo: Cheryl Guerrero/Hoodline
Carly Mann attended the picnic for the first time with her three-legged dog Cruz. She said it was a great outing for both of them. Mann adopted Cruz three months ago and soon discovered a lump on his leg that turned out to be spindle cell sarcoma. He had his leg amputated just three weeks ago.
"It was such a journey," Mann said, "and now … his whole personality is coming out and we're able to give each other love. I feel like he's been with me my whole life."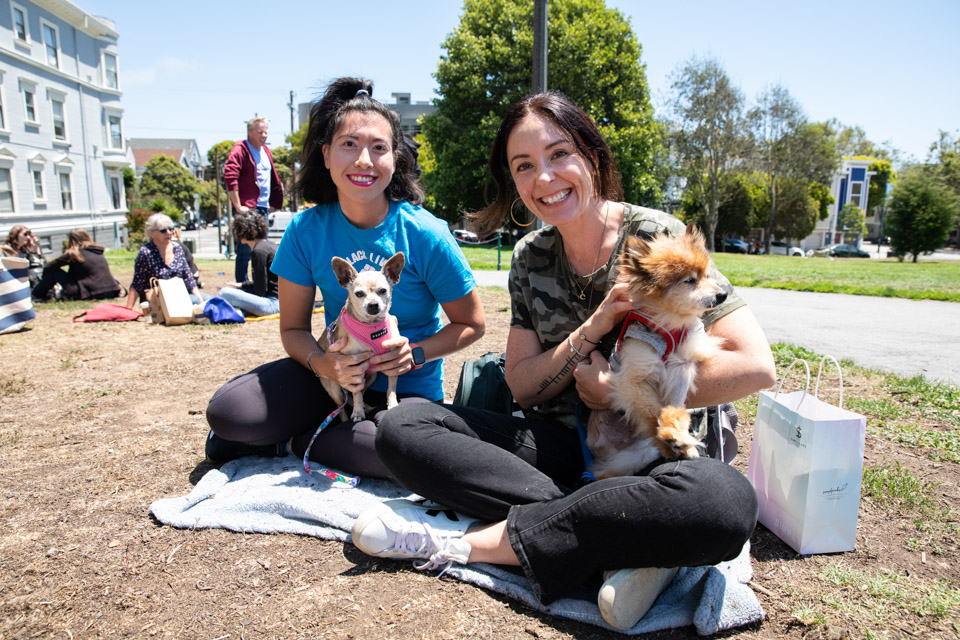 Eve Thalheimer with Desie and Carly Mann with Cruz (l-r). | Photo: Cheryl Guerrero/Hoodline
Corsick explained that the dogs and their human guardians go through a lot together, whether the injuries and amputations happen before or after they're together. She said one of the aspects of the picnic that has been important to people each year is the blessing by Sister Chola De Dah of the Sisters of Perpetual Indulgence, especially if they are facing illness or medical challenges. "[I]t's a beautiful blessing to have for themselves and the dog," she said, "It's been a wonderful part of the picnic."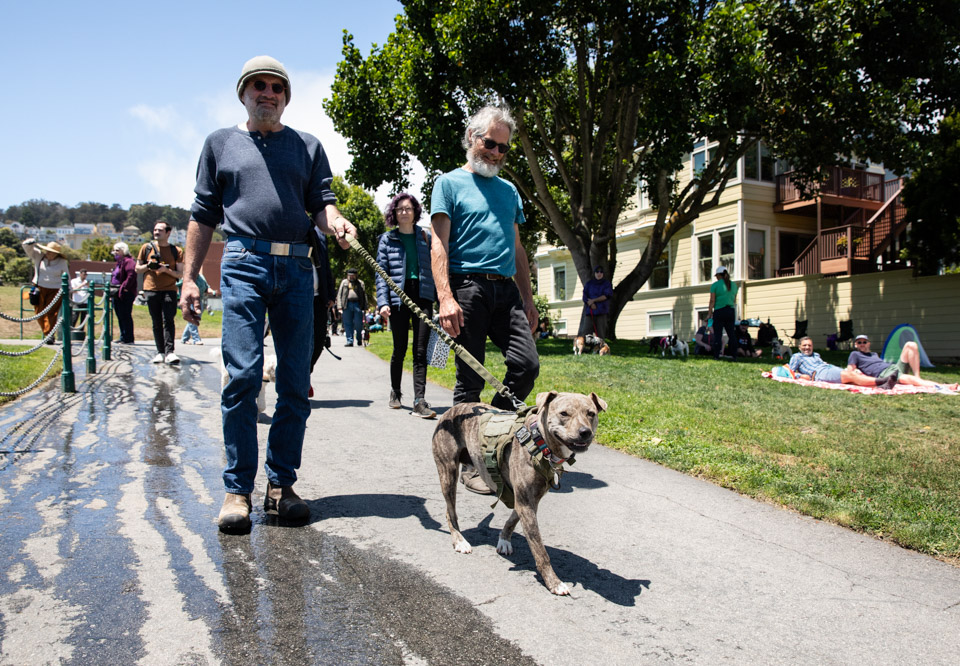 Joe Sobiesiak and Bill Hicks with their rescue, Tripod. | Photo: Cheryl Guerrero/Hoodline
Joe Sobiesiak and husband Bill Hicks were going through the challenges of the pandemic when they decided to adopt their tri-pawed pup, Tripod. Sobiesiak said that Tripod has been a joy and the one good thing to come out of the pandemic. "He really helped us make it through the last couple of years."
They loved the picnic. "The dogs are so inspirational to see," Sobiesiak said, "this will be a new annual event for us."
Here are more scenes from the day: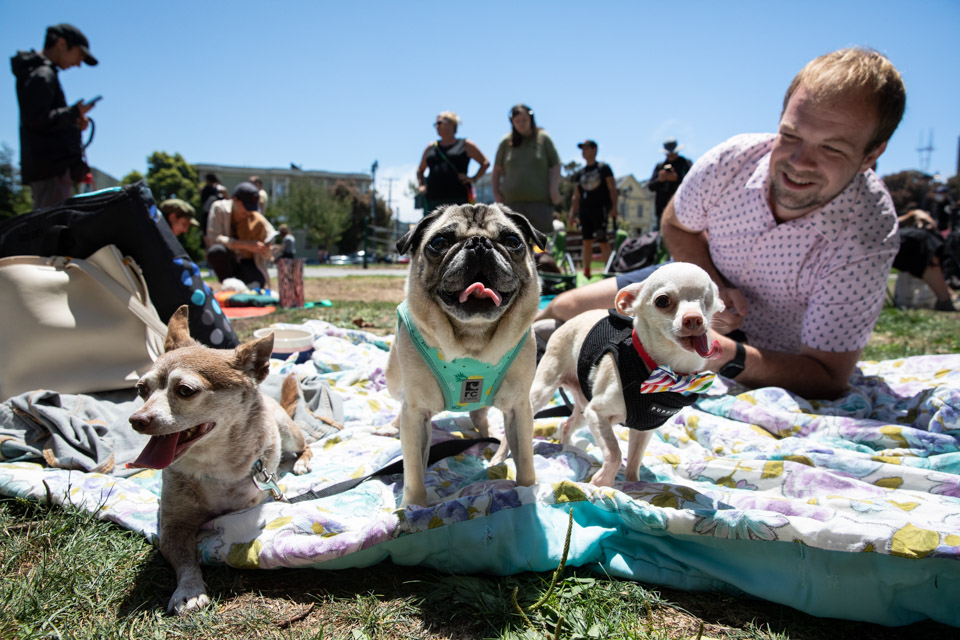 Owen, Charlotte "Corky" Johnson and Smitty (l-r) enjoy some sun.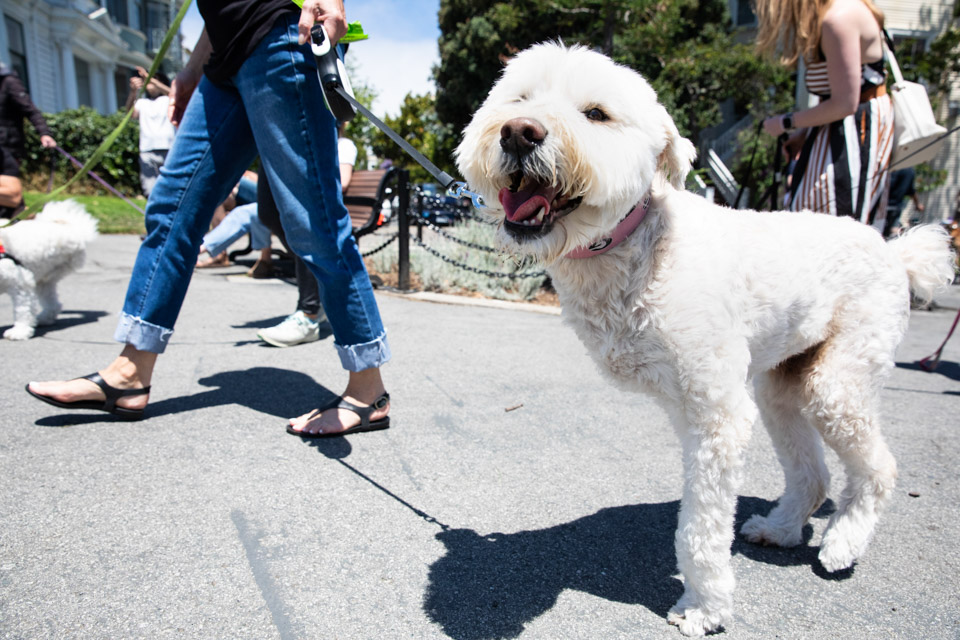 Pups on parade.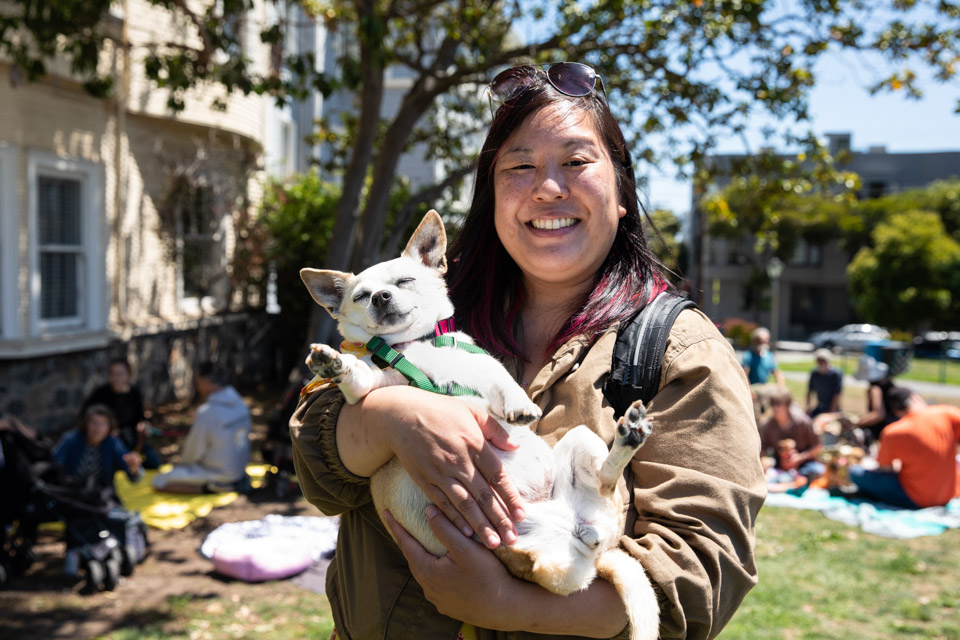 Amy Chu with her adopted tri-pawed Matilda.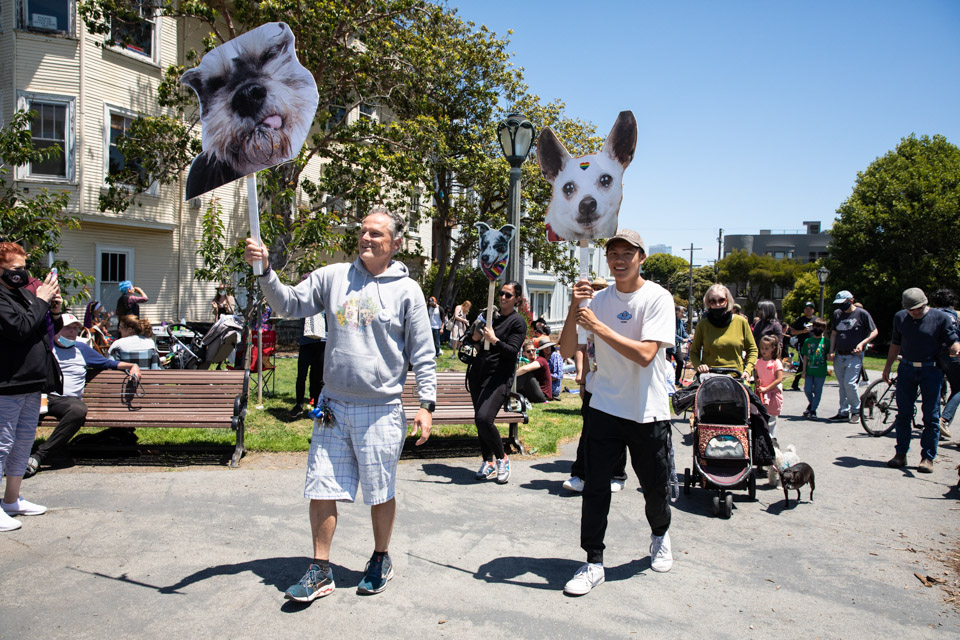 Craig G. Hermes, volunteer lead at Muttville, starts off the "smallest ever parade of handi-capable pups."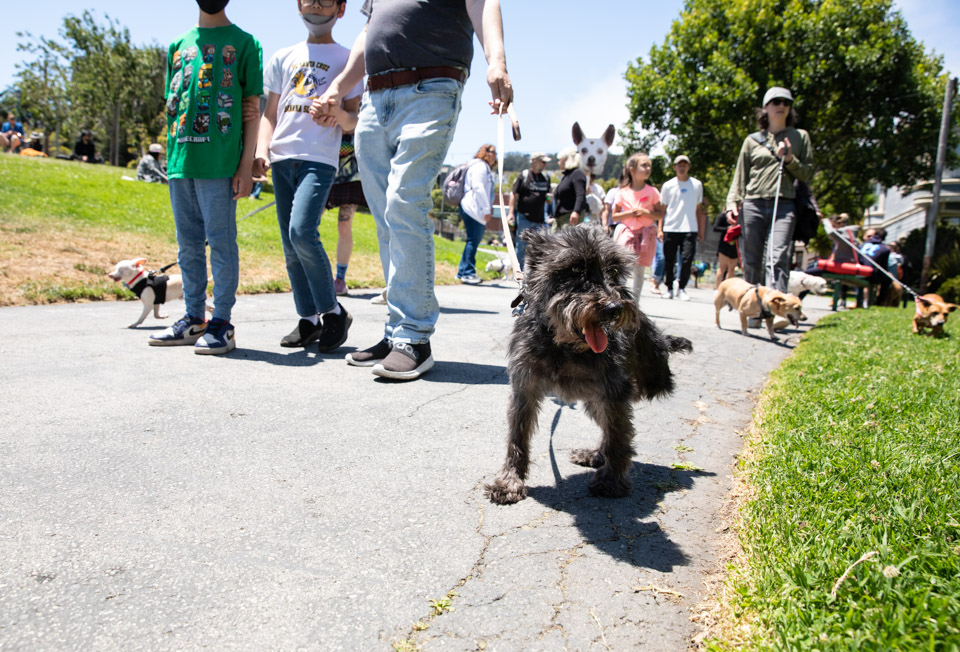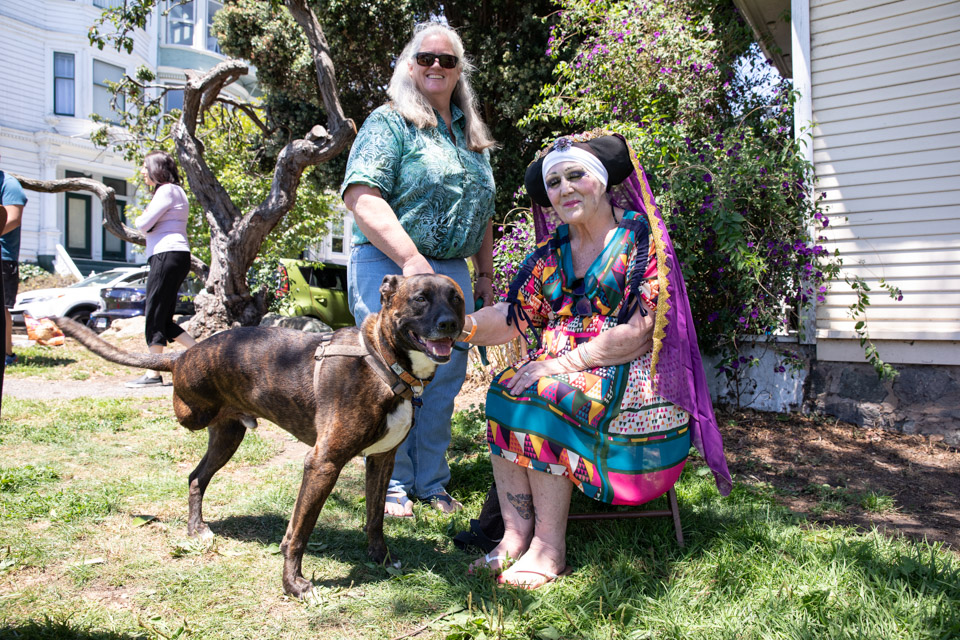 Sara Nevin and Roman with Sister Chola De Dah.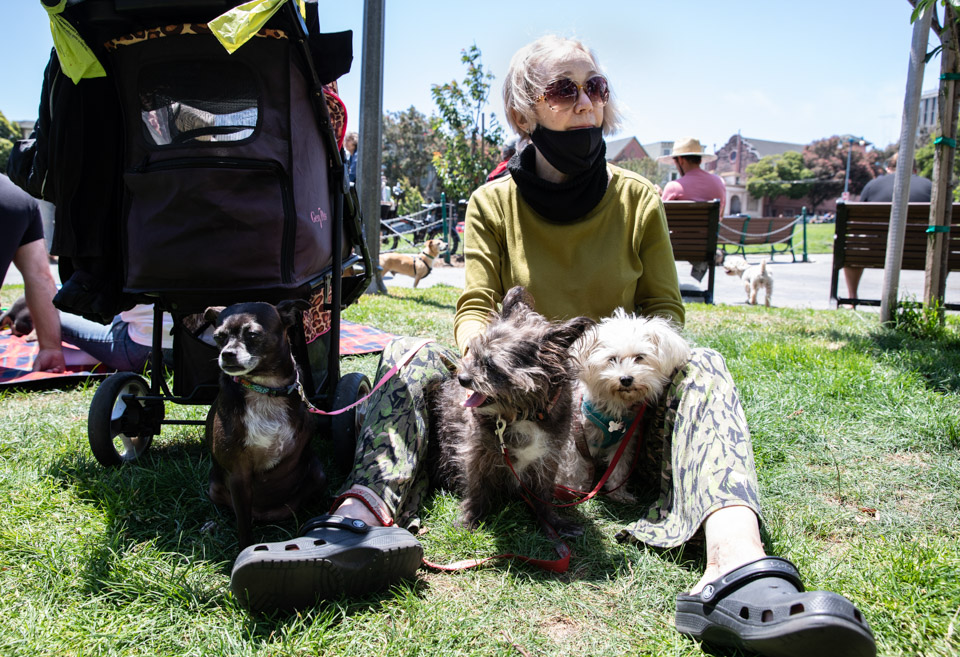 Susie D. with her adopted pups Ping Pong, Fiddles and Twinkle.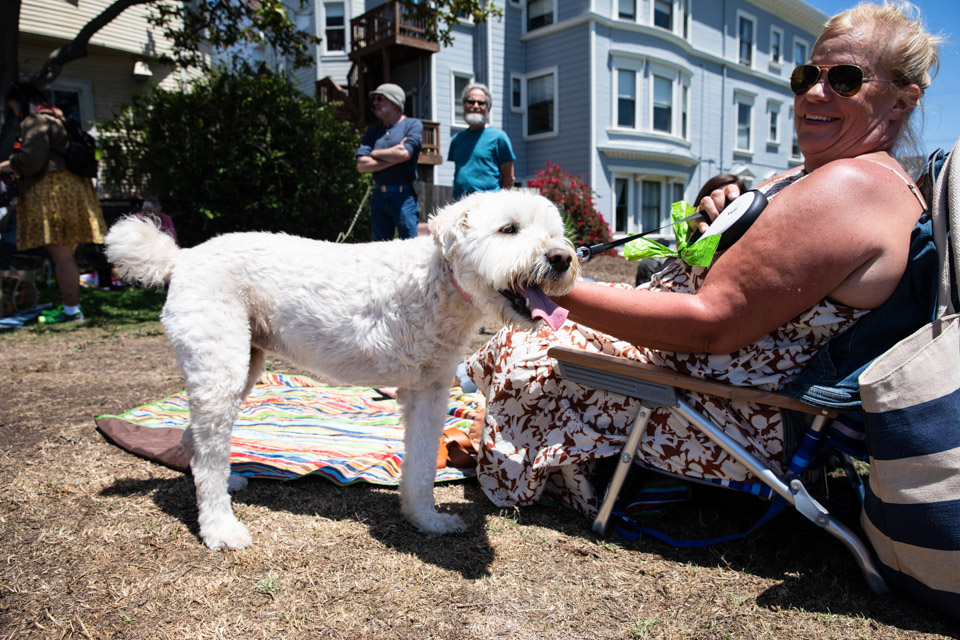 Kristen Uthman from San Carlos brought her 12-year-old Wheaten Terrier, Roxy.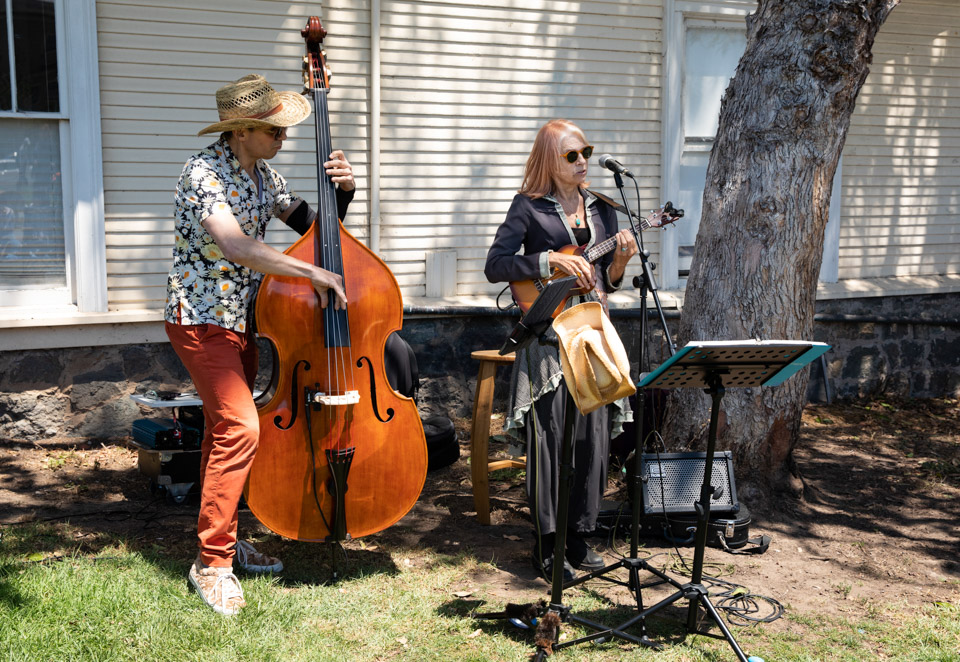 Belinda Blair and her band Pip Squeak performed at the picnic.

Miss Muppet, a Muttville foster who will be adoptable soon, takes in the sun with her human companion.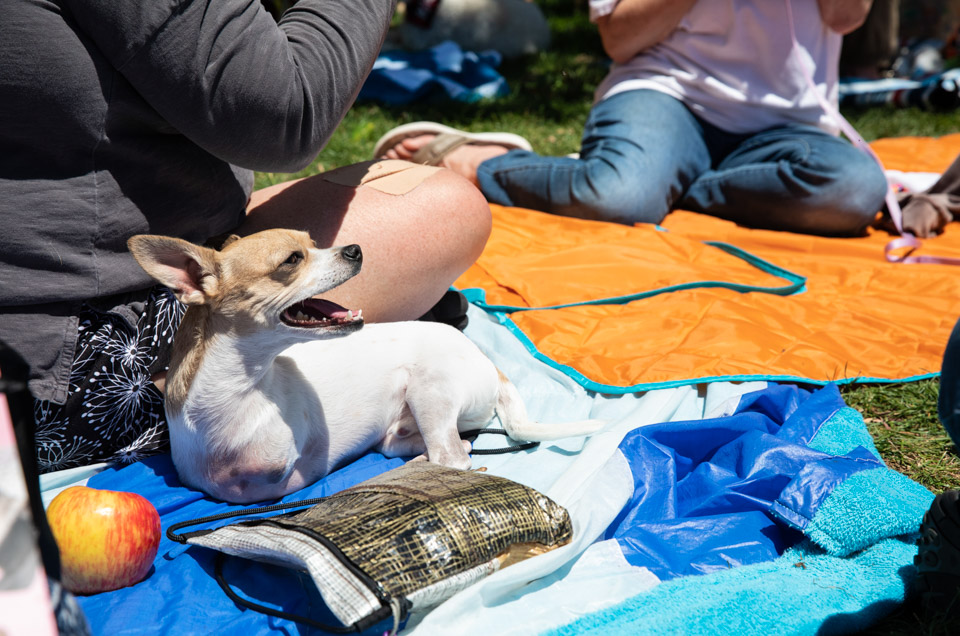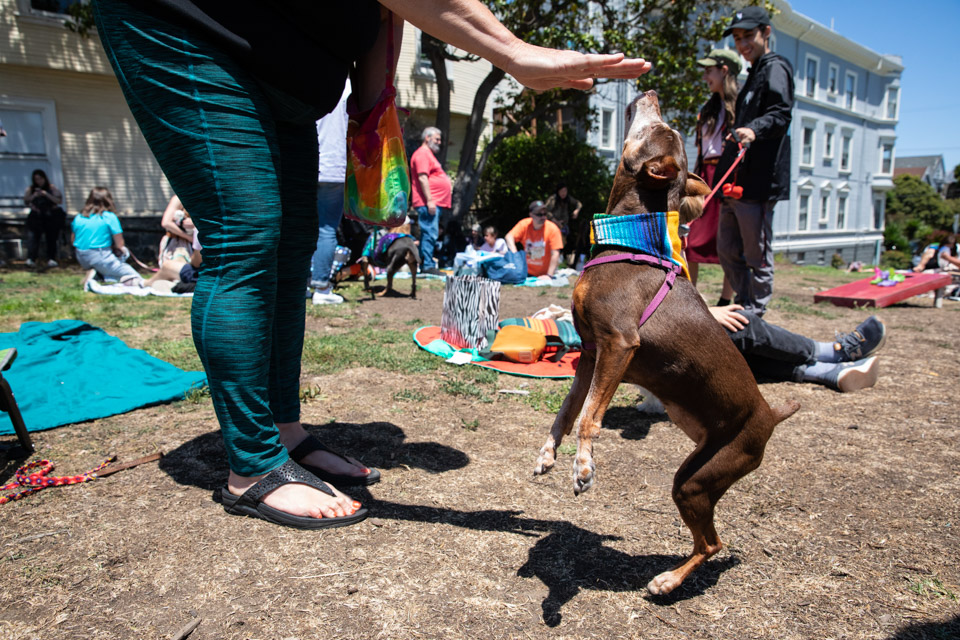 Jelly Bean gives a tri-pawed version of the high five to her guardian April Meiner.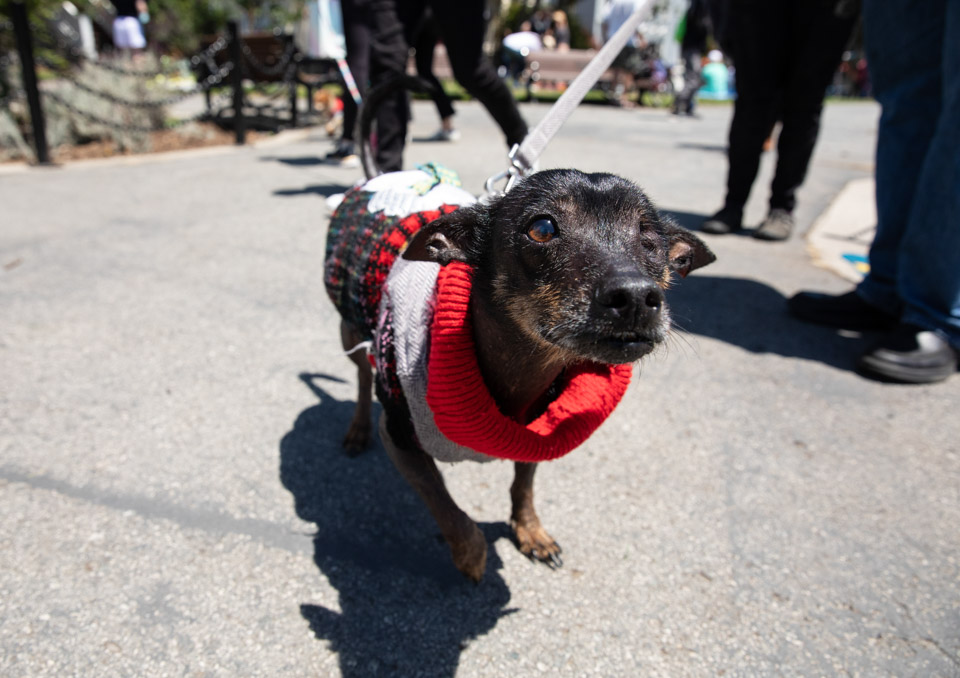 Mexican Hairless pup Biggie enjoyed the picnic for the first time with his humans Rachel Robbins and Ian McFarland.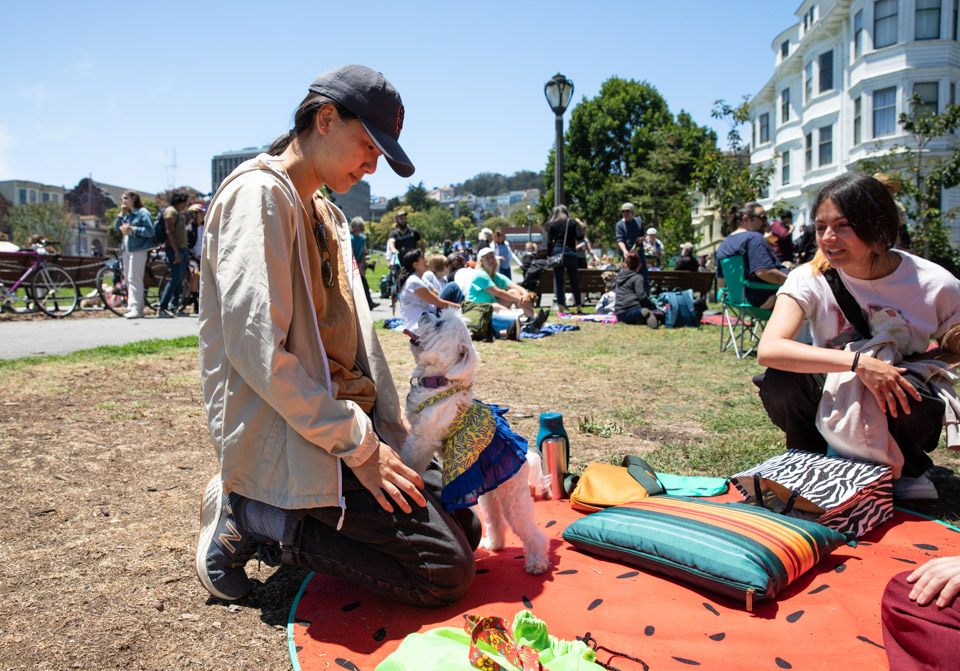 Iris and tri-pawed pup Dandelion.
All photos by Cheryl Guerrero