A well-known and well-liked restaurant owner chalked up a big victory this week in his fight to expand his beloved establishment in the Mission. Marco Senghor is the owner of Little Baobab on 19th Street which has been his sole operation after he had to close his original and bigger next-door Senegalese restaurant, Bissap Baobab, which lived on 19th Street for more than 20 years. Now, after a somewhat contentious public hearing, Senghor is set to move into his biggest location to date. He will be taking over a space around the corner at 2243 Mission Street, which was the former home of defunct brewpub Lupulandia until earlier this year, to create what he calls Big Baobab.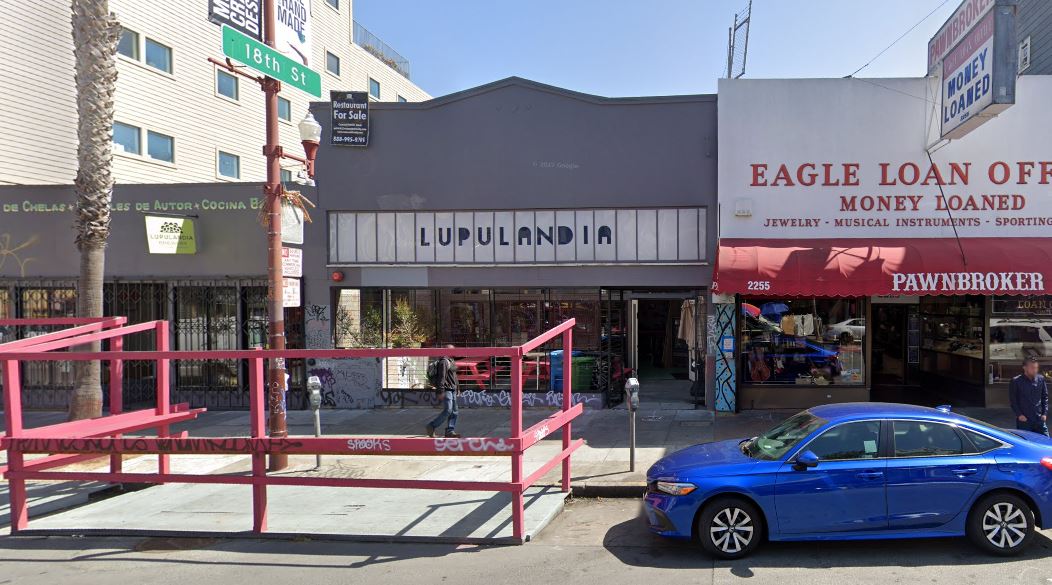 Future Site of Big Baobab. | Photo Credit: Google Maps
On July 19th, after more than an hour of passionate public comment, the city's Entertainment Commission unanimously approved Senghor's entertainment license, so his ambitious plans for Big Baobab can become a reality. According to Mission Local, he plans to utilize the new location's rooftop terrace to host live music events. The issue was the most significant point of contention at the hearing. Residents who live in the building next door are worried that live music will make their apartments unlivable. One woman was brought to tears claiming that she would be unable to do business from her home when the music starts, which would threaten her livelihood.
But dozens of friends and customers came to the meeting to support the expansion plans. Mission Local reports that one friend told commissioners that Senghor was going "to spend over $35,000 on sound mitigation equipment, including special floor panels, window panes, and sound boards for the walls." Senghor will also keep a decibel meter on hand to ensure the sound levels are not overwhelming." Others simply talked about how generous and kind Senghor is and how his establishments provide a sense of community comfort. "Baobab is more than an entertainment spot. It's a hub for community, support, and growth. We need baobab and many more places like this," a patron named Edna told Mission Local.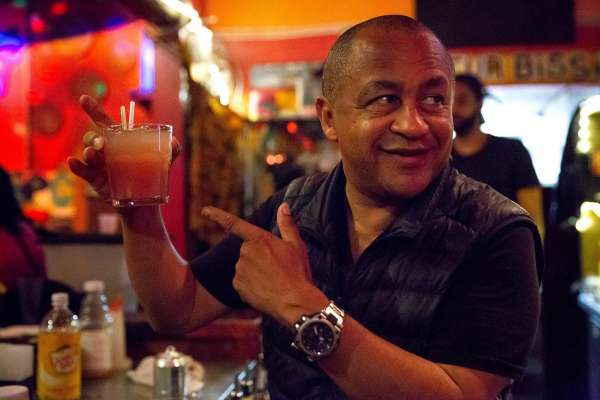 Marco Senghor. | Photo Credit: Photo Credit: Bissap Baobab Village/ Little Baobab/Facebook
It's been a long and bumpy road for Senghor, the pandemic notwithstanding. Part of the reason Bissap Baobob closed in 2019 was a legal mess Senghor ended up in over his immigration status. Senghor was brought up on federal charges after prosecutors found evidence that he entered into a sham marriage in Los Angeles years ago in order to gain citizenship — something that Senghor blamed on some shady characters who sold him on the scam, and profited from it. Ultimately, in August 2019, Senghor got off with only a fine and probation, but he had already sold the building that housed Bissap Baobob in order to pay for his legal expenses.
"Without the community, I would not be here. I feel like Baobab is not mine anymore. It belongs to the community," Senghor told Mission Local. He says he also hopes to utilize the new 4,000 square foot space by hosting brunch and coffee co-op events, international dance classes, cultural film showcases, and nightly dance halls, which were a staple at his original location. Keep up to date with Big Baobab by following their Instagram page. There's also word that the Little Baobab location on 19th street will be utilized by the Cafe de Olla restaurant across the street.