A 4th of July parade that has been underway in San Jose for more than 120 years proved to be a significant boost to the local economy this year. The Rose, White, and Blue Parade and Festival started in 1901 and attracted hundreds of residents. Now, 121 years later, tens of thousands of people across the South Bay show up to watch the patriotic floats, classic cars, lowriders, and community and student groups stroll along Dana and Naglee Avenues before ending the parade route along the Alameda. "I think it's just nice to celebrate America as a community," festival-goer Christine Kamp told Marin IJ.
The festival, which was canceled due to the pandemic the last two years, appears to be a win for everyone involved. Not only do guests get their patriotic fix, but local businesses, especially smaller ones, around the festival get a considerable increase in sales, making it one of the most lucrative days of the year. "We do not open on Mondays, but for this event, of course, we do," China Inn restaurant owner Wendy Wang told San José Spotlight.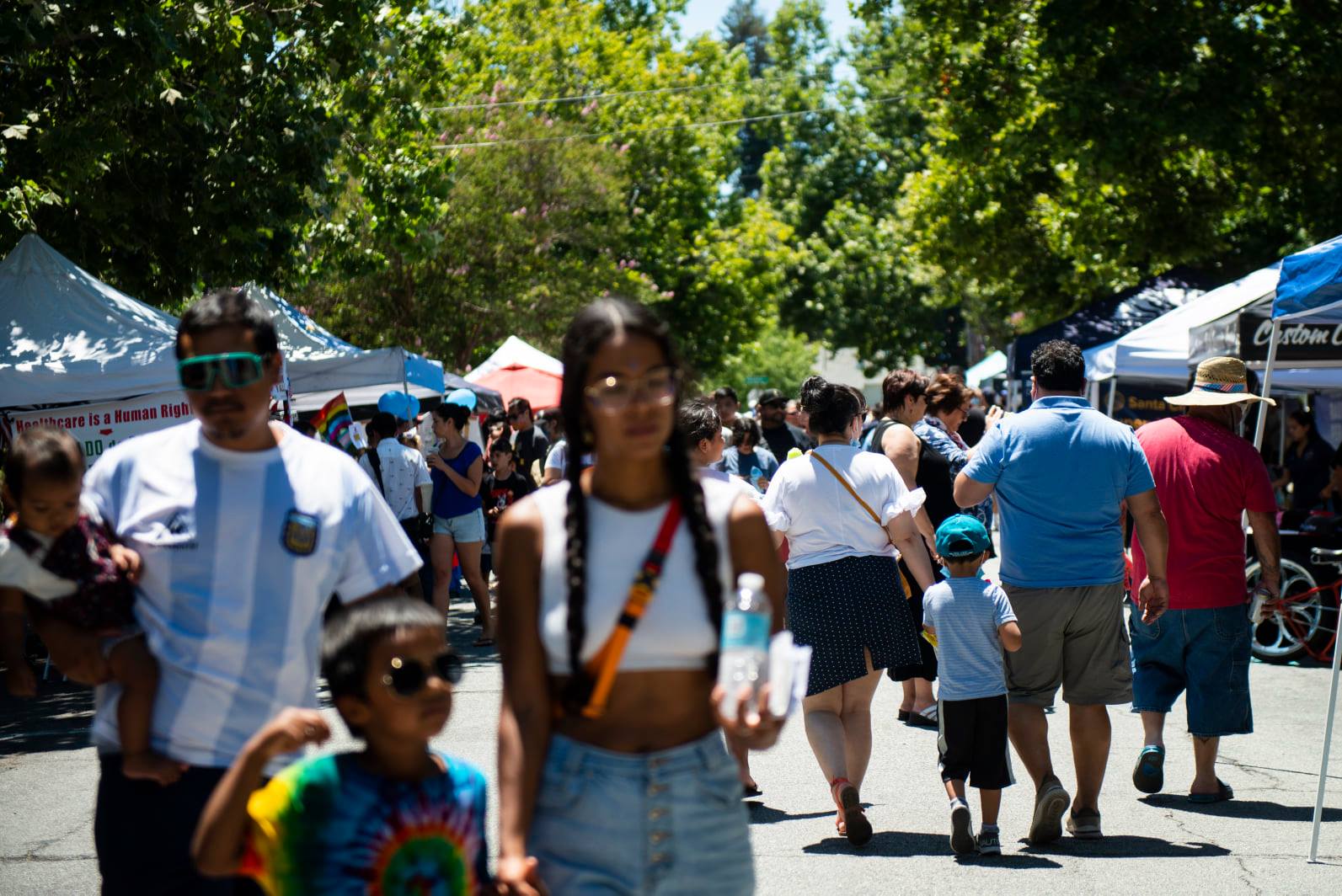 Vendor Area. | Photo Credit: Rose, White and Blue 4th of July Parade/Facebook

Many businesses see dozens of first-time customers who end up returning at other times of the year. Building up new clientele hasn't been easy in post-Covid times. "It really means so much to see so many new faces and seeing the cafe full. The pandemic hit all of us hard, and this feels like we are back to normal." barista Ruby Sanchez with Crema Coffee Roasting Company told San José Spotlight.

As for local musicians, artists, craft vendors, and food truck owners who set up shop on Shasta Avenue and the Alameda, the exposure they get from the Rose, White, and Blue Parade is unlike any other festival the city of San Jose has to offer. Speaking to the Spotlight during the celebration, local jewelry maker Cris Naba said she had difficulty keeping up with all the customers at her booth. "I can't even tell you how much I sold. Every time I try to count it up, another customer comes up to me. At other events, I sometimes don't even make back the registration fee I paid to be here. Today, I made more than that in the first hour," Naba said.
Regarding sales and exposure, Naba says the Rose, White, and Blue Parade blows away other festivals. "This is probably by far my best event of the year, and I've been doing pop-ups every week." Local painter Francisco Ramirez agrees, telling the Spotlight, "this is an awesome opportunity. We need more artistic beacons out there that will help us expose ourselves, and this is one of those beacons. Even if someone doesn't buy right away, I see clients coming back, they do some more research and buy something."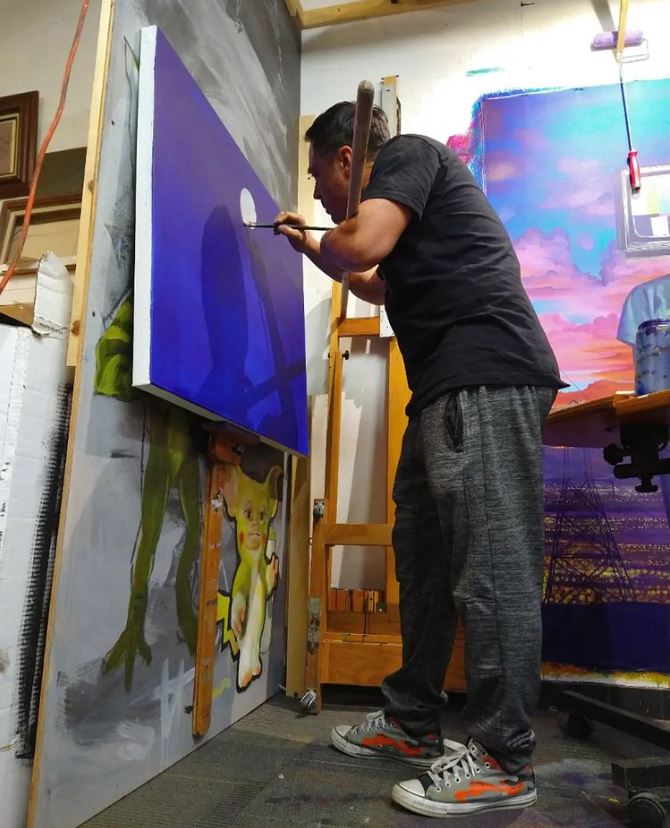 Francisco Ramirez. | Photo Credit: fco1980/Instagram