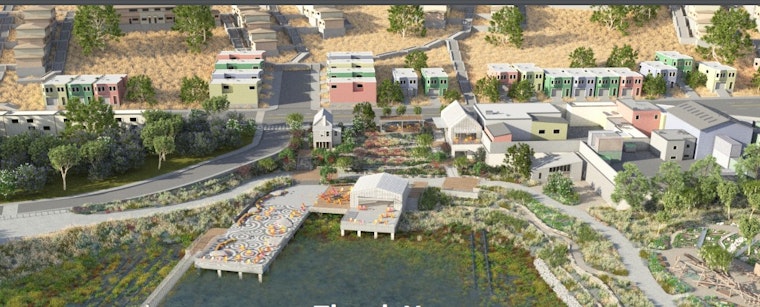 Published on July 13, 2022
You have never set foot on the land in Hunters Point that is set to become what the Chronicle describes as "the most expensive park in city history." But you've probably seen it, as a few shots from the film The Last Black Man In San Francisco were filmed there. The soon-to-be park at 900 Innes Avenue, slated to be part of the eventual India Basin Park, broke ground last summer. But much of it is still fenced off, as seen below, but Rec and Parks claims that the long-neglected area will be turned into "a seamless waterfront park experience on a grand scale."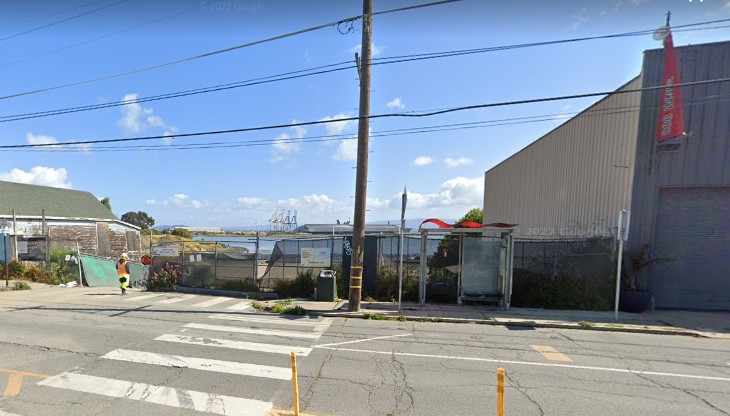 Image: Google Street View
On Tuesday, the San Francisco Board of Supervisors decided to make it even grander, The board unanimously passed a resolution to give a few more blocks of the area to Rec and Parks, to create a 10-acre waterfront park, a part of whose rendering from design firm GGN can be seen below.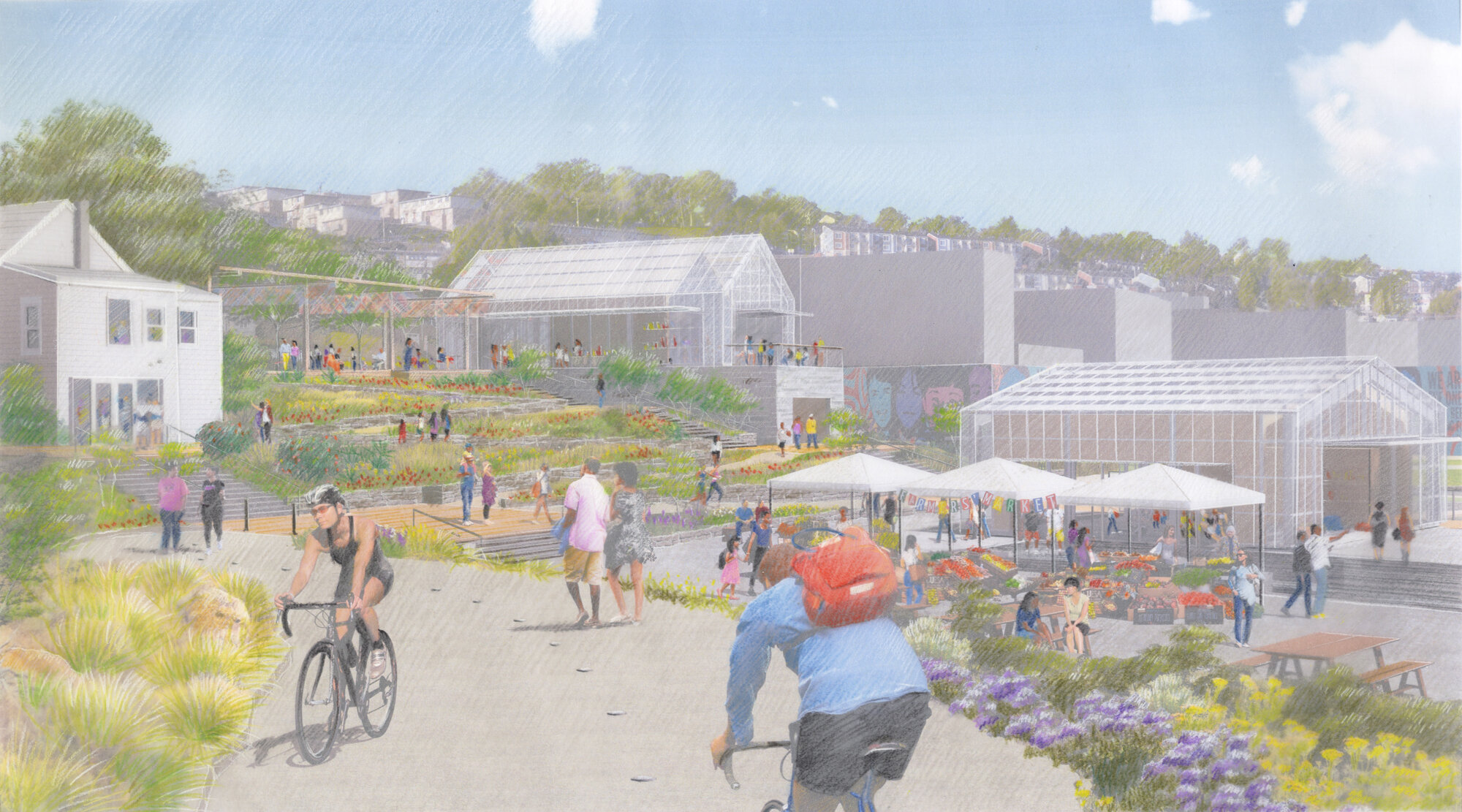 Image: GGN
"The vision for this site has always been to create a larger, interconnected waterfront park and trail network within the Bayview-Hunters Point community," SF Rec and Parks Department project manager David Froehlich told the board before Tuesday's vote. He added that the connected pedestrian and bike paths will "ensure that all India Basin waterfront parks eventually look, feel, and operate as an integrated park system."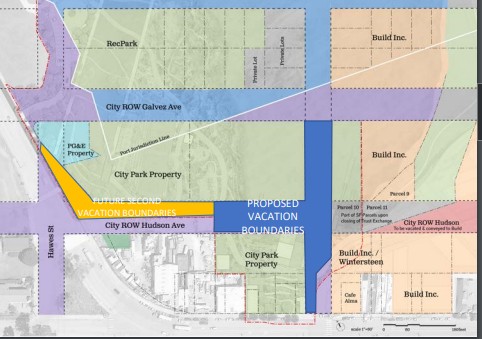 Image: SF.Gov
Tuesday's board vote essentially just took the three blocks depicted in dark blue above, parts of Griffith and Hudson Streets, and put them under the jurisdiction of Rec and Parks. Much of the property in the area has already been given to Rec and Parks.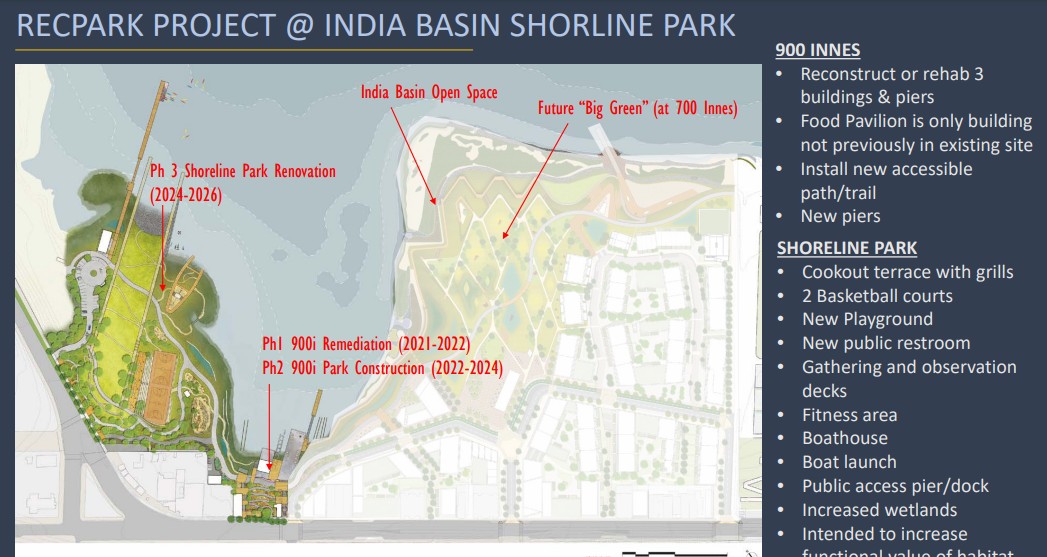 Image: SF.Gov
And that's really just a tiny percentage of the whole overall project. But it's a critical piece (depicted above with the numeral '1') that will connect the India Basin space to a forthcoming Shoreline Park that will be stocked with cookout terraces and grills, basketball court, basketball court, and observation decks.
Construction is expected to start this summer, with an expected completion date of 2025.