Castro residents now have a new spot from which to pick up fresh baked pastries, desserts, and coffee.
Poesia Cafe opened earlier this month in the former Reveille Coffee space at 4072 18th Street. Hoodline broke the news of 13-year-old Poesia's expansion earlier this year.
The expansion was made possible after Reveille Coffee closed in the next-door space last year after seven years in the Castro.
The new cafe is a partnership between Poesia Osteria Italiana's owner Francesco d'Ippolito and pastry chef Giovanni Liguoro.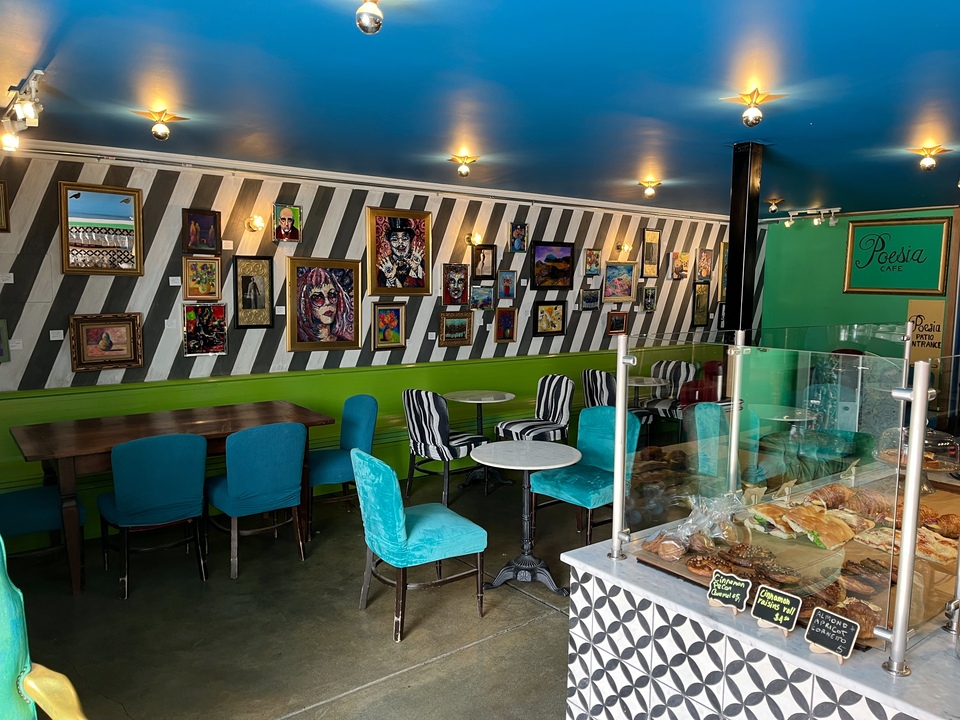 Poesia Cafe is now open at 4072 18th St. | Photo: Steven Bracco/Hoodline
Poesia Cafe offers a selection of in-house baked desserts, pastries, sweets, focaccia sandwiches, and pizzas. For lunch, the cafe offers freshly baked bread, salads, and sandwiches, all made using the small kitchen in the back of the cafe.
Originally from Naples, Italy, Liguoro recently moved to San Francisco to open Poesia Cafe. Due to Covid-19 travel restrictions, Liguoro had been working remotely for the past two years with d'Ippolito on opening the restaurant.
Liguoro says opening a cafe right next to Poesia was a natural fit. With a previously established customer base, Liguoro said, "we are really linked to the Castro."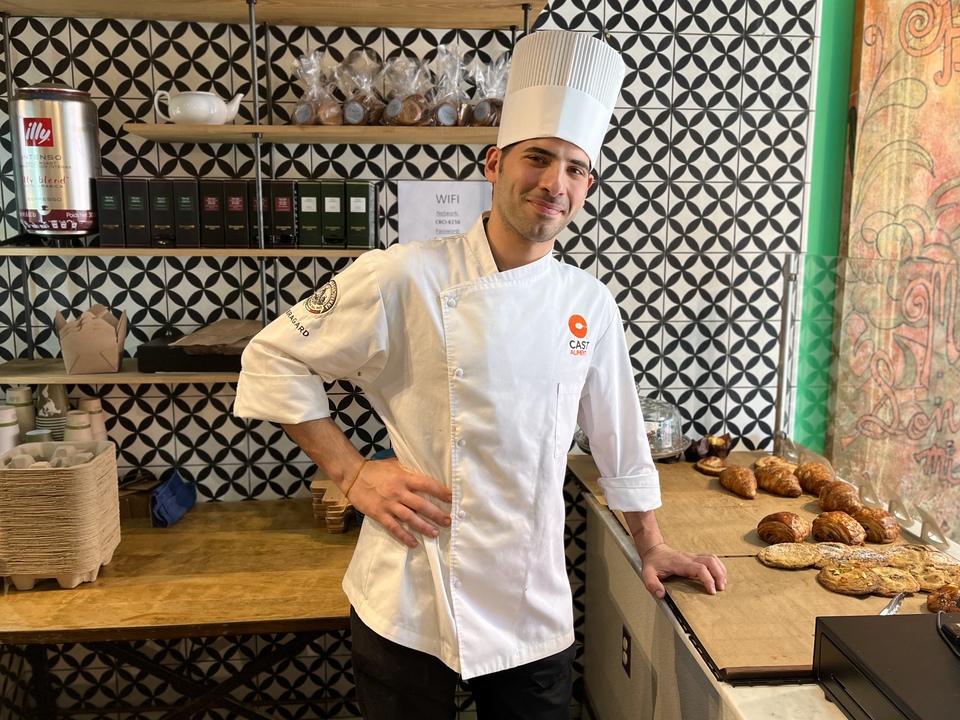 Poesia Cafe's pastry chef Giovanni Liguoro. | Photo: Steven Bracco/Hoodline
While Castro residents have many options when it comes to coffee, Liguoro says Poesia Cafe offers a unique experience.
Instead of using conventional yeast for baking the pastries and desserts, Liguoro is proud to be using a mother dough starter.
"We are giving customers the option to see with their own eyes the freshly baked pastries and savories," said Liguoro. "There are not many places in the neighborhood where the production takes place right inside the cafe."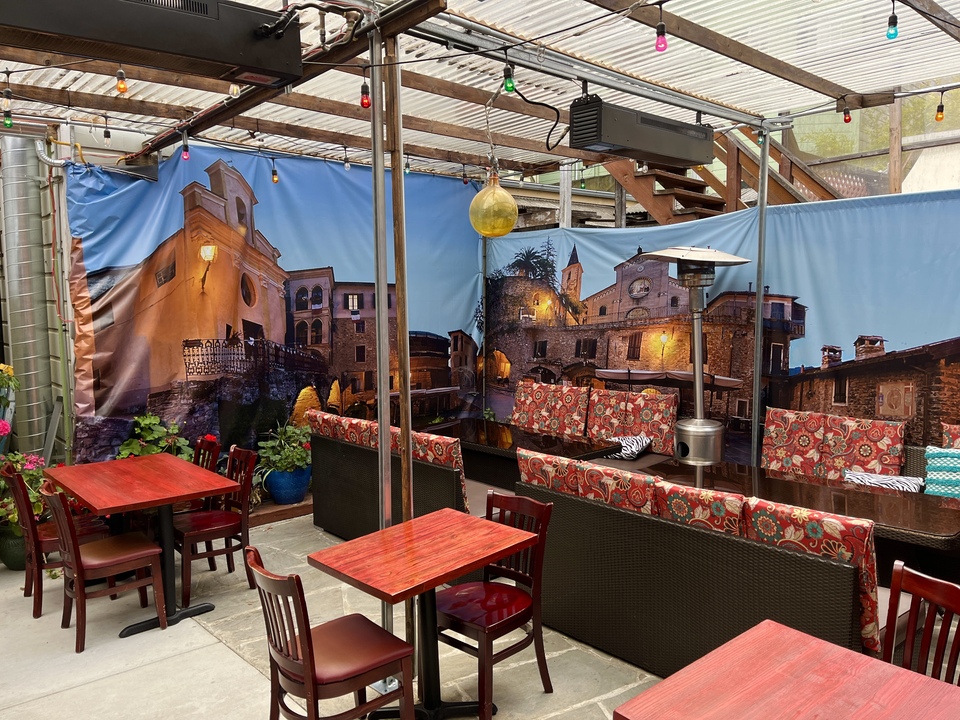 Poesia Cafe's back patio space. | Photo: Steven Bracco/Hoodline
Liguoro arrives at 5:30 a.m. every morning to begin baking. "If you come here in the morning, you can smell that we are baking from the corner of the street," said Liguoro.
Customers can enjoy their pastries and coffee inside the cafe, out front on the patio or inside the parklet, and in the back patio space shared with Poesia.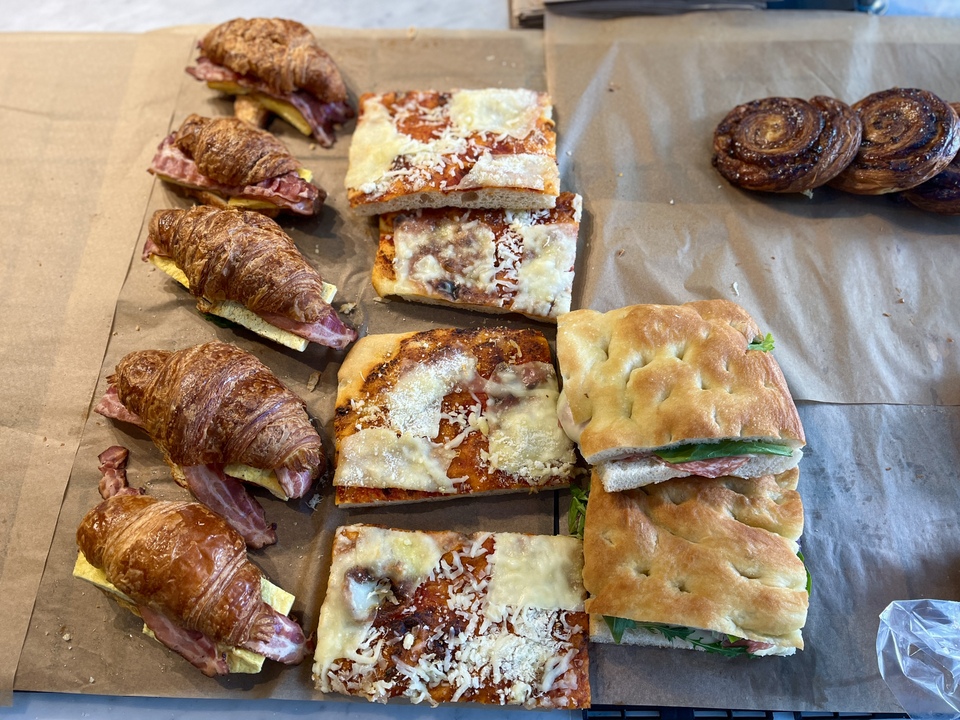 Poesia Cafe's fresh baked cornetto, margherita pizza, and focaccia sandwich. | Photo: Steven Bracco/Hoodline
When Poesia Cafe closes, the cafe will become the extension of Poesia restaurant.
Poesia Cafe will also be adding a beer and wine license with plans to have a wine bar in the evening for people who are waiting for a table upstairs, or customers who just want a light appetizer.
---
Poesia Cafe will be open Tuesday through Sunday from 7 a.m. to 4:30 p.m.