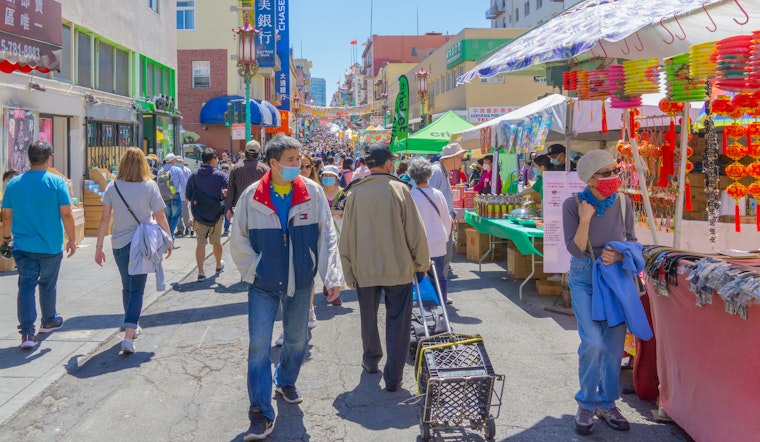 Published on August 29, 2022
Over the weekend, crowds flocked to the 32nd annual San Francisco Chinatown Autumn Moon Festival. Presented by the Chinatown Merchants Association, the free two-day event celebrated Asian communities' long history of respecting the moon's mysteries and powers, including its role in producing bountiful autumn harvests.
Festival attendees were treated to a variety of live entertainment, such as lion dances, parades, cooking demos, and the popular Bruce Lee look-alike contest. In between performances, they enjoyed photo ops with beauty queens and giant cuddly pandas. And lined up at booths selling an array of goods and food like roasted chestnuts and mooncakes. There were also opportunities to learn about Chinese history and culture throughout the weekend.
Check out some pictures of the festivities below. (All photos by Dorothy O'Donnell.)