After a quick remodel and concept change, Niji Japanese Sushi & Bar has opened at 3970 17th Street (near Castro).
Niji softly opened last week in the former Nash Hot Chicken & Ramen which shuttered last month after only five months in the Castro.
Restaurant owners Arron Lai and John Li have kept much of the interior the same but added a fresh coat of paint, new decorations, and sushi bar seating.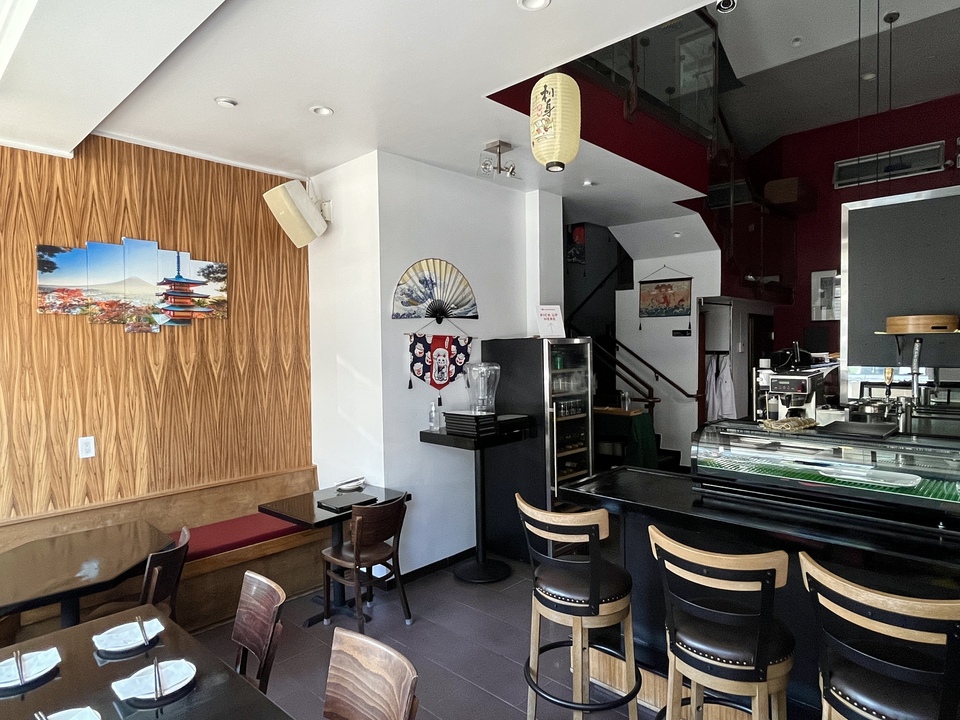 Niji Japanese Sushi & Bar is now open at 3970 17th St. | Photo: Steven Bracco/Hoodline
Lai told Hoodline that after operating Nash Hot Chicken five months ago that he determined customers wanted a healthier food option.
Menu options include a selection of sushi rolls, nigiri, maki sushi, donburi, and temaki. Drink options include draft and bottled beer, wine, and sake.
Niji's opening comes in the same week that Chinese restaurant Dumpling Kitchen (544 Castro St.) opened in the former Papi Rico space, and news broke that Salvadoran restaurant Los Amigos (2295 Market St.) will be taking over the former Castro Republic and Bagdad Café space.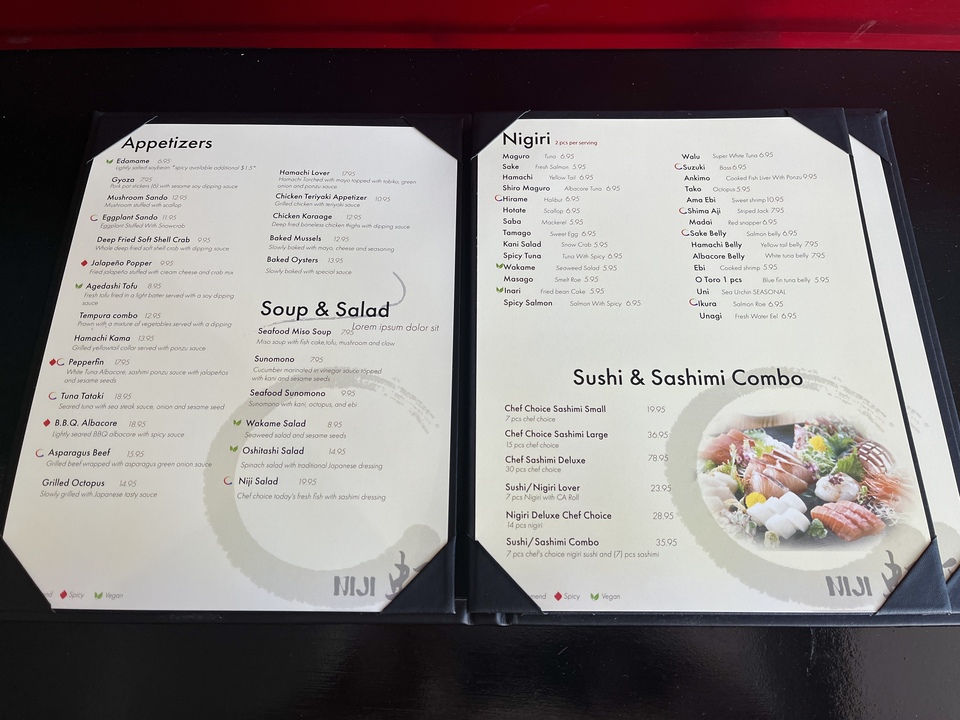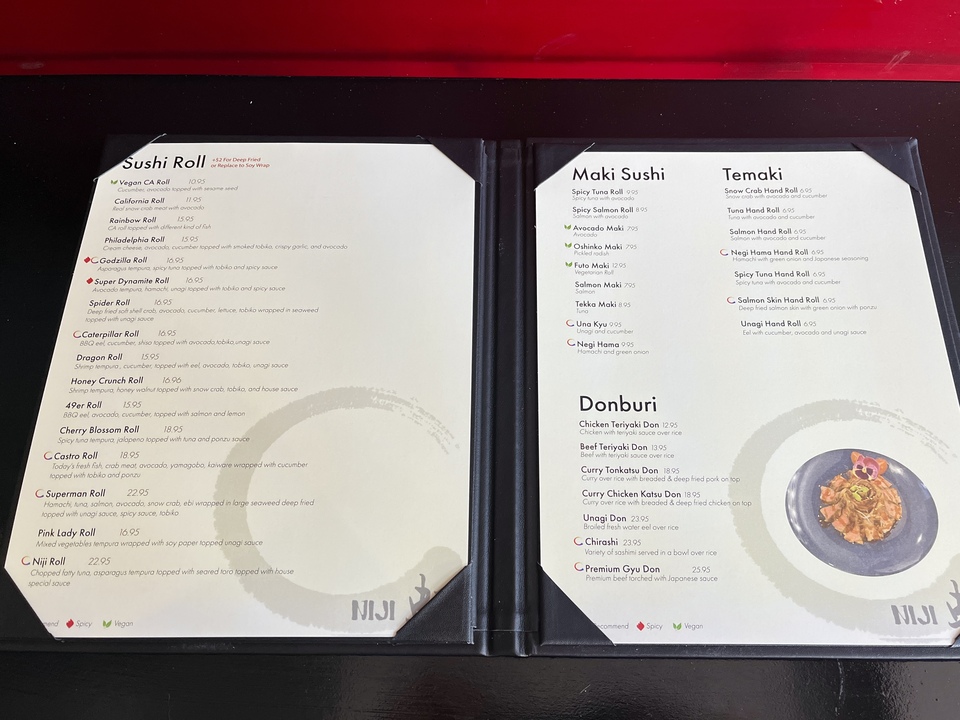 Photos: Steven Bracco/Hoodline
Since the restaurant space was added in 2009 when upstairs nightclub The Cafe expanded, 3970 17th Street has seen a fair amount of turnover.
Tucked away down 17th St. from Jane Warner Plaza, the ground-floor retail space has always struggled to attract foot traffic.
Original occupant Pica Pica Maize Kitchen opened in 2013 and lasted just nine months. Replacement Manos Nouveau closed in 2016 after less than two years; it was succeeded by Thai restaurant Me & Tasty, which opened in 2017 and closed less than five years later, and then Nash Hot Chicken & Ramen moved in.
---
Niji Sushi is open Monday to Thursday from 4:30 p.m. until 9:30 p.m., Saturdays and Sundays from 11:30 a.m. until 10:30 p.m.