A kitschy new hotel chain that is opening its first U.S. property in Sunnyvale is promising to bring you back to the days of your youth. It's called Treehouse Hotel, and it will be built where a Sheraton Hotel currently sits at 1100 North Mathilda Avenue. SH Hotels & Resorts is the company behind Treehouse Hotel Sunnyvale, which will feature 254 rooms. 142 of them will be housed inside a new, six-story building. Some of the buildings currently in use by Sheraton will be renovated to contain 112 rooms and other amenities.
SH Hotels & Resorts recently opened 1 Hotel San Francisco in the former Hotel Vitale space on SF's Embarcadero, which was their first foray into the Bay Area. And now we have news of their second.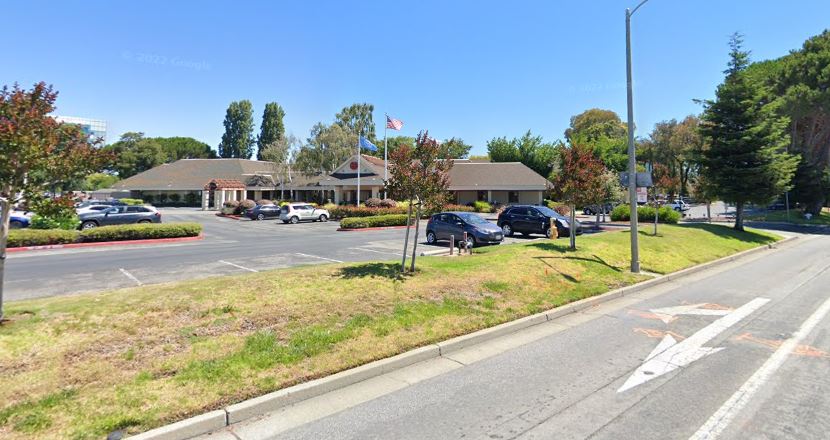 Sheraton currently at 1100 N. Mathilda Ave. | Photo Credit: Google Maps
Treehouse Hotels use creative names for things that are common at hotels. According to the Mercury News, the swimming pool will be called the "Woodland Swim Hole," and the conference center will be called an "Event Barn."
CEO of SH Hotels & Resorts, Barry Sternlicht, said in a press release, "Sunnyvale is the epicenter of the bold ideas, disruptive technology, imagination, and innovation that make Silicon Valley an icon and inspiration for the world. Every inch of this playful property, from mismatched materials to secret nooks and unexpected artwork, creatively combines the energy and intensity of Silicon Valley's high-tech culture with the simpler, older, more natural charms of the Santa Clara Valley's pre-Internet era."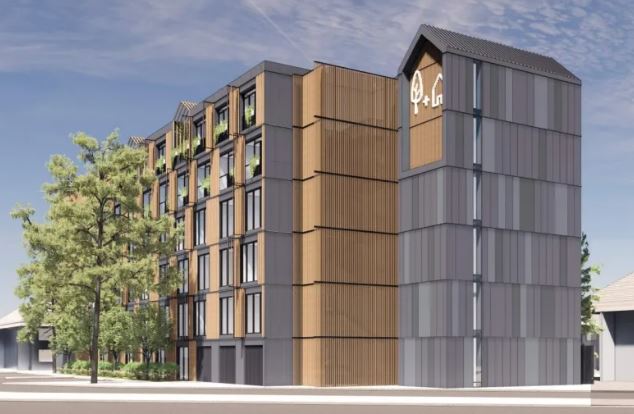 Rendering Credit: SB Architects
Experts in the hospitality industry believe the hotel will really stand out in Silicon Valley. "I like the concept and think that Barry Sternlicht is one of the smartest hotel guys in the business. It is right on point for what guests are looking for and plays into the environmental consciousness," Alan Reay with Atlas Hospitality Group told the Mercury News. One example of being eco-friendly is that much of the main, six-story structure will be built offsite using modular technology that reduces environmental impact and waste. Also, trees cut down during construction are expected to be repurposed by local artists who will craft nature-themed sculptures throughout the property.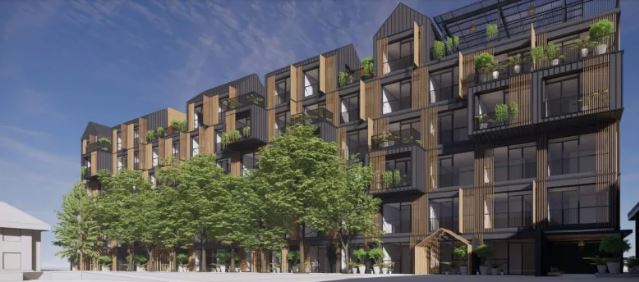 Rendering Credit: SB Architects
Guests can expect to see "a garden offering games, a buzzy beer garden, a courtyard pool complete with cabanas, a hot tub, and a pizza oven, and a state-of-the-art fitness facility," the press release states. Most of the rooms will have private outdoor patios, balconies, or terraces. Inside the rooms, you'll notice outdoorsy-themed furniture that is made from distressed woods, along with "colorful pillows and quirky quilts," Treehouse Hotel says. The goal is to start renting out the rooms in Sunnyvale in late 2023. The brand already has a location in London, which opened in 2019.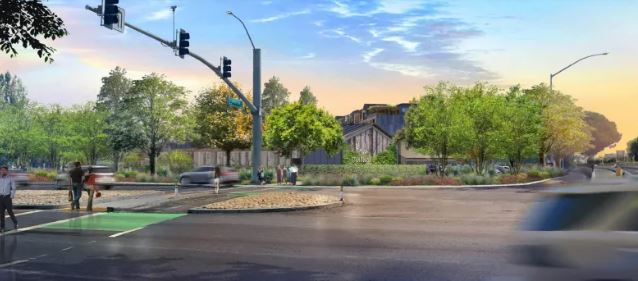 Rendering Credit: SB Architects